Hello, friends! I'm happy to be sharing the Moda Blockheads 4 Block 27 + Bonus Block 10 blocks today as part of the Moda Blockheads 4 Sew Along! After today's blocks there is just one more block to make (and trust me, it's a good one)! Keep reading for both of the pattern PDF direct downloads, tips, tricks, and more.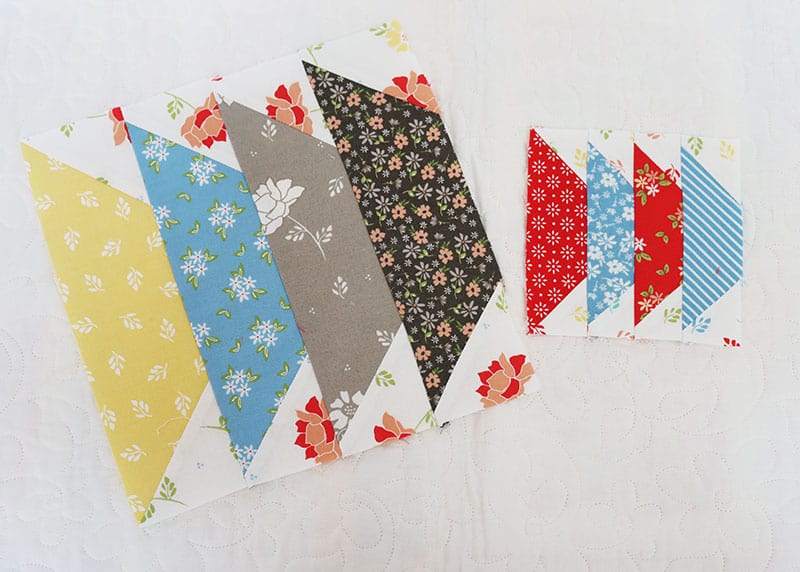 Moda Blockheads 4 Block 27
Block 27 Tips and More
Block 27 is called "Threaded" and was designed by Moda's own Michelle White. Find my tips for this block below:
First, go here (or click the button below) for the pattern file
I used the Mini Simple Folded Corners Ruler to add the squares on either side of each rectangle.
This block is a terrific one to use with scraps–use as many fabrics as you'd like.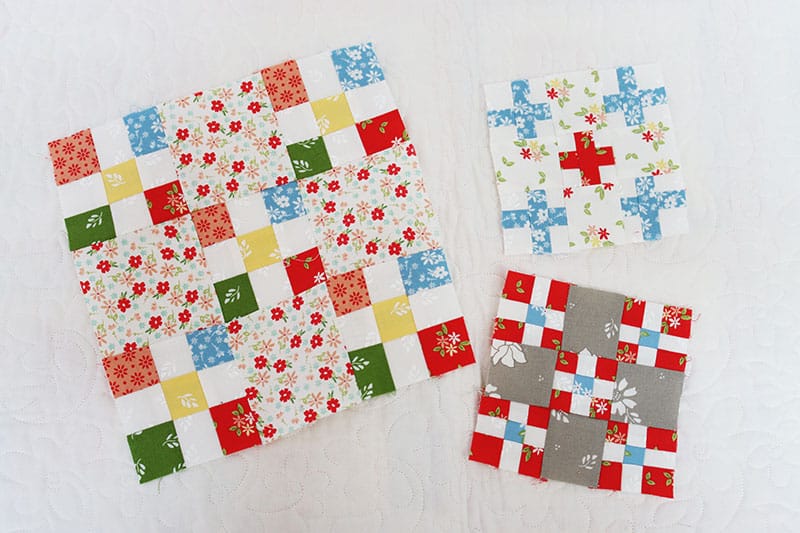 Bonus Block 10 Tips and More
Today I'm also sharing Bonus Block 10, "Triple Play." There are actually three different options included for this pattern, and I made two of them. I made the 9-Patch + Squares option for both my large and small blocks. And then I made the "plus" option for my small block set as well. The third option is a fun pin-wheel option.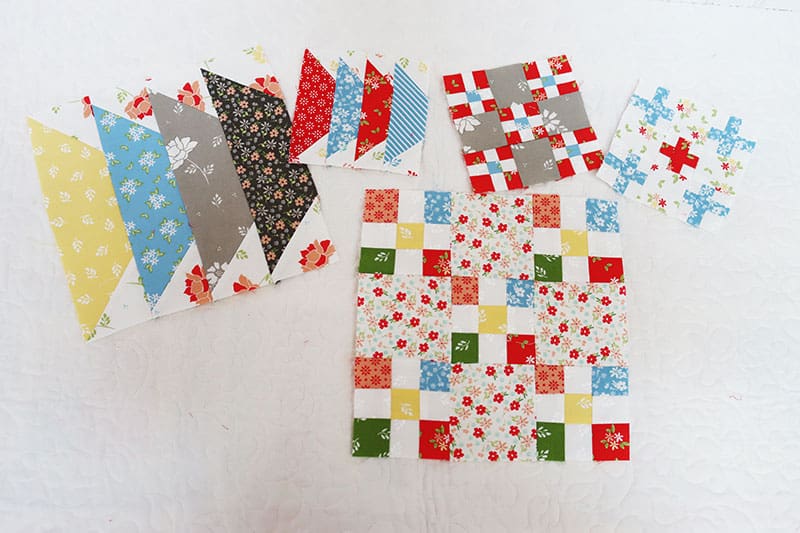 Moda Blockheads 4 Sew Along Information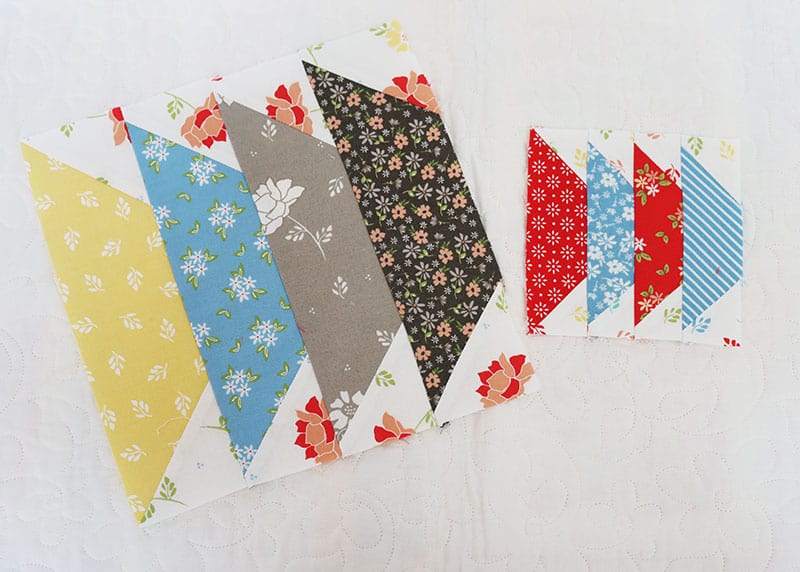 Next Week: The Final Block
Next week I'll be sharing the final block in the Moda Blockheads 4 Sew Along! It is actually one of my favorite blocks in the quilt–don't finish your quilt top yet!
Happy quilting, and thanks so much for stopping by!