Hello, friends, and happy Saturday! Today I'm sharing the Saturday Seven 224: Lifestyle & Inspiration for Quilters post with inspiration to brighten your day and the week ahead. I hope you'll find some ideas you can use. This weekend is definitely going to be a busy one here. But I'm also hoping for some relaxation with family and maybe even just a bit of sewing. Photos in today's post are from our Emma fabric collection–and you might even see a sneak peek of a couple of the patterns coming next week. Enjoy!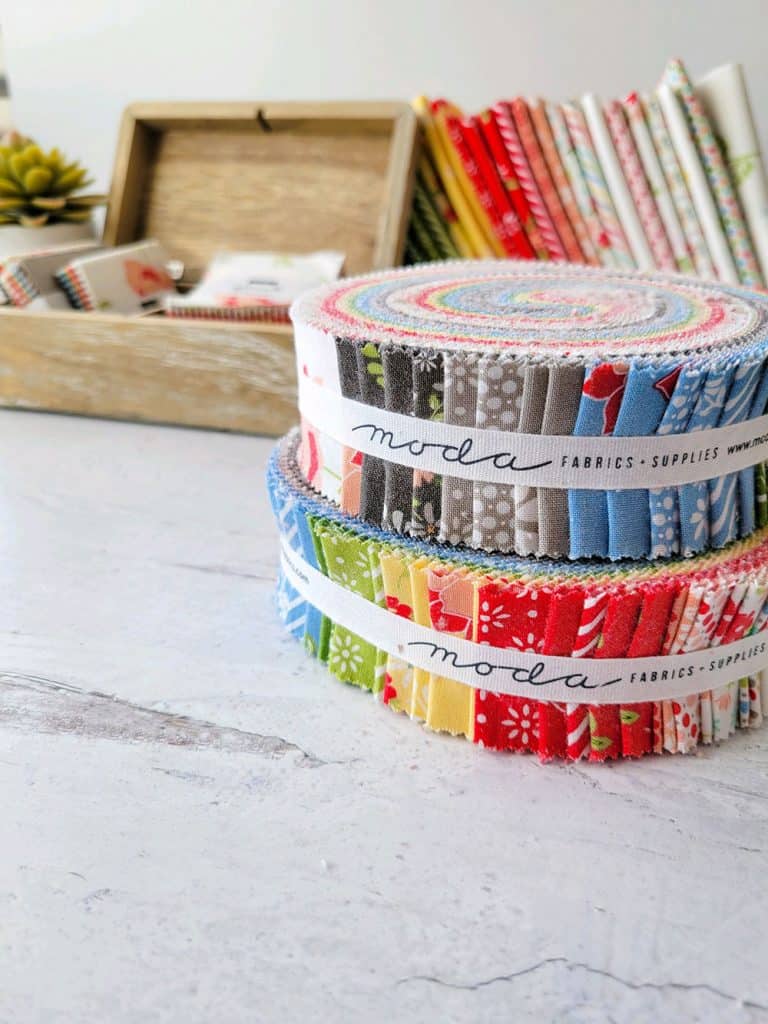 Saturday Seven 224
1. Self-Care
This post on "The Joy of Letting Go" is so good. And there are also lots of great ideas for feeling better in this article. I also loved these thoughts on "Reclaiming the Wonders of Ordinary Life." And these ideas from The Frugal Girl are well worth reading. Finally, here are "25 Journal Prompts to Inspire Self-Reflection, Wellness, and More."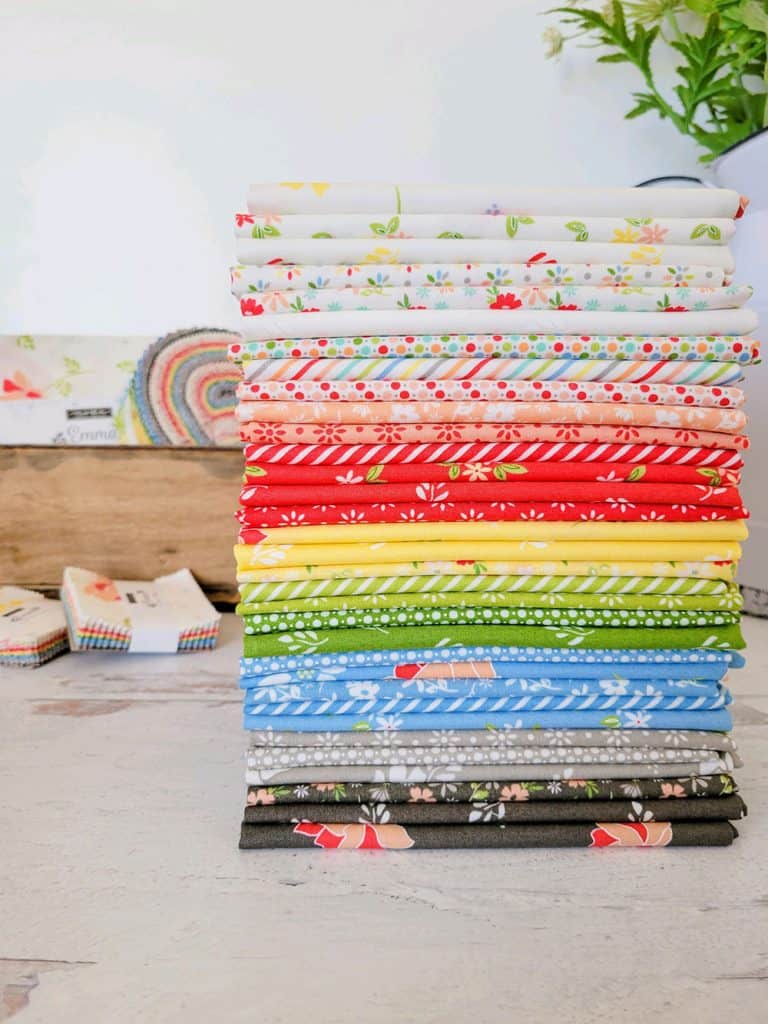 2. Cook
We have company coming this weekend, and I'm going to try The Best French Toast Casserole. I'm going to have to try this copycat PF Chang's Mongolian Beef Recipe. I'm also going to have to try these Chicken Quesadillas. And I can't wait to try this Whipped Feta Dip recipe.
3. Quilt + Sew
This Fold Up and Snap Bib is adorable–find the free tutorial here. Bev shares ideas for finishing an embroidery hoop here. And my friend Elizabeth just shared lots of tips for machine applique' along with a video tutorial here. And get the free pattern for a cute patchwork "Sleep" pillow here.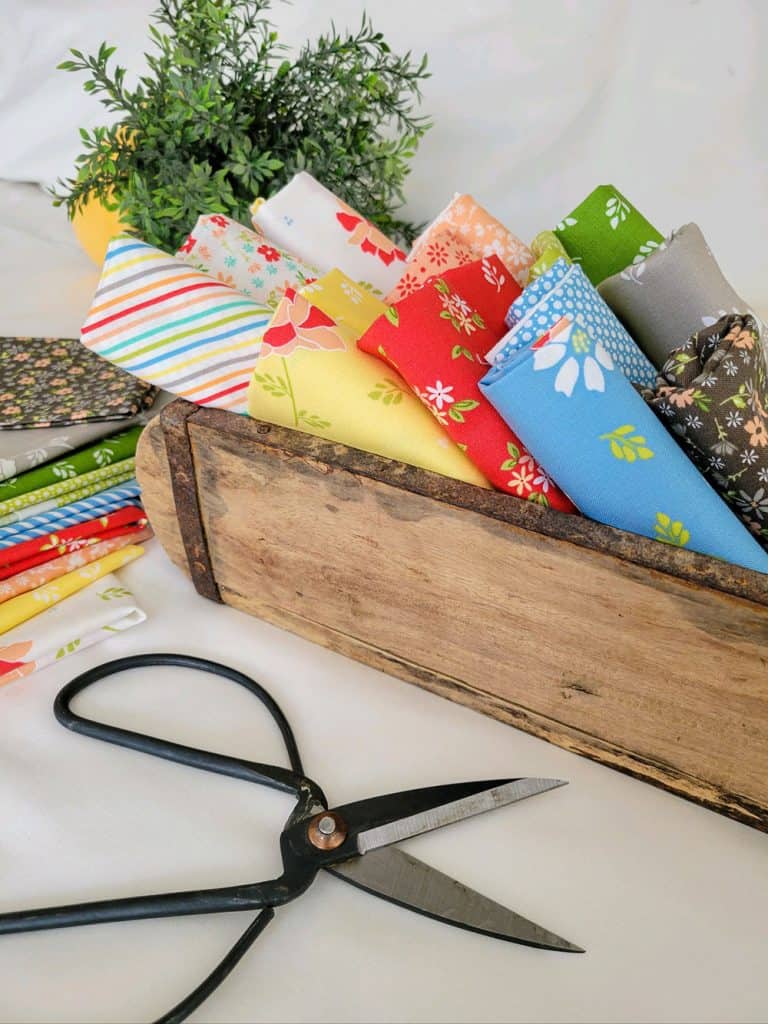 4. Spring Cleaning
Although I never referred to it as a "clutter threshold," I definitely can relate to this! And I'm not sure how I missed this in January, but I downloaded my free printable and am going to just start now. Finally, I loved these ideas on the relationship between decluttering and self-care!
5. Favorites
I loved this cardigan on first sight and am happy that it's now in my closet. It's such a great neutral and will go well with skirts and jeans! And this notepad is my favorite–the paper is so lovely! I frequently share recipes from this blogger, so I can't wait to get her cookbook next week. And this hand lotion is so good! Finally, I just ordered some of these notebooks because they are beautiful and 100% of the proceeds are going to benefit World Central Kitchen which is an organization doing so much good right now providing meals to families crossing the border into Ukraine.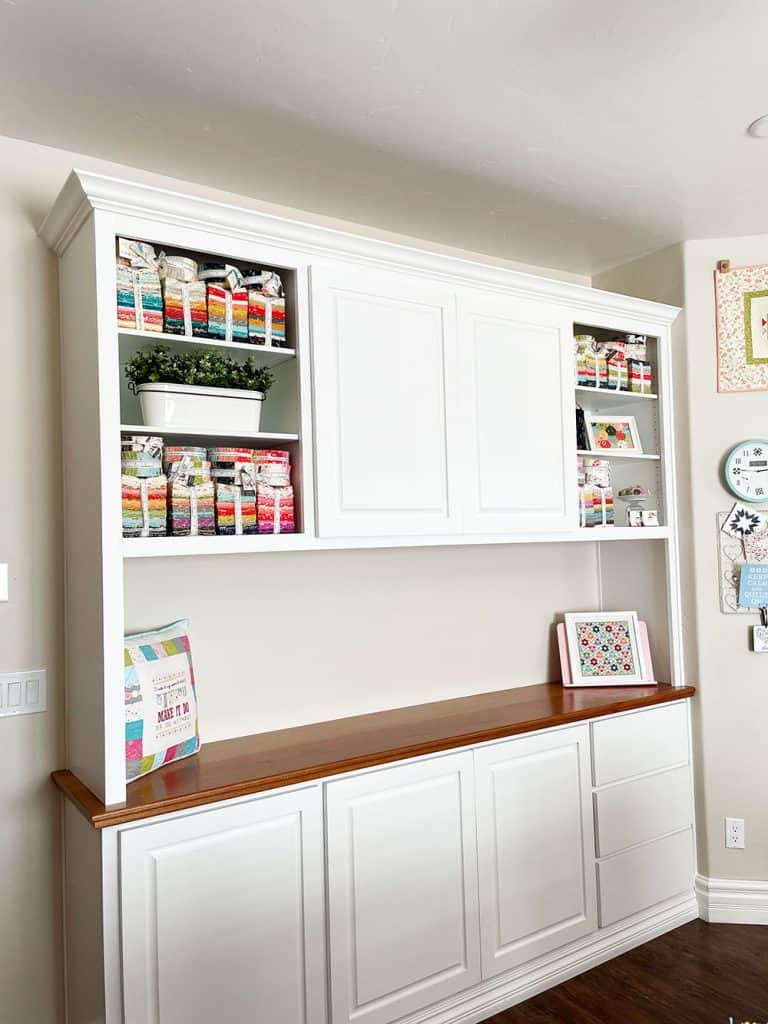 6. Sewing Room Organization
I'll have a full post coming soon (after the closet organization is complete). But I thought you might like to see a picture of my new sewing room built-in cabinets. I'll share more about how I organized them soon as well…but they just got installed Thursday afternoon and are already well-loved. I actually have shelf space in the cupboards that I'm still figuring out the best utilization for. And the drawers are going to be so helpful too! More soon!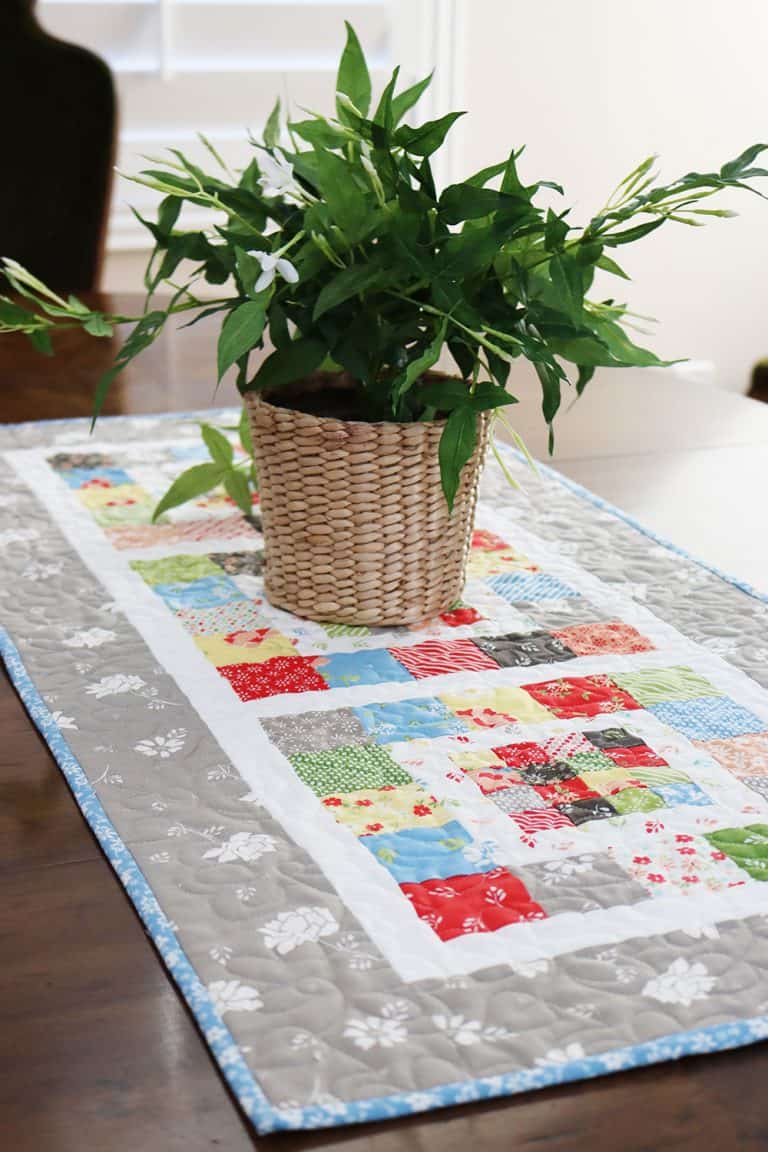 7. Recently on the Blog
Thanks so much for stopping by to read the Saturday Seven 224: Lifestyle & Inspiration for Quilters post. If you are looking for more similar inspiration, you can find all of the previous posts in this series here.
Happy quilting!