Hello, friends! I'm super excited to be able to share more about our upcoming Emma Fabric Collection by Sherri & Chelsi for Moda Fabrics. Today I'll be sharing the Emma Fabric Collection Color Stories so that you can see all of the prints up close and in person! Also, stay tuned, as it won't be long before I'll be sharing my new quilt patterns and projects with these beautiful fabrics.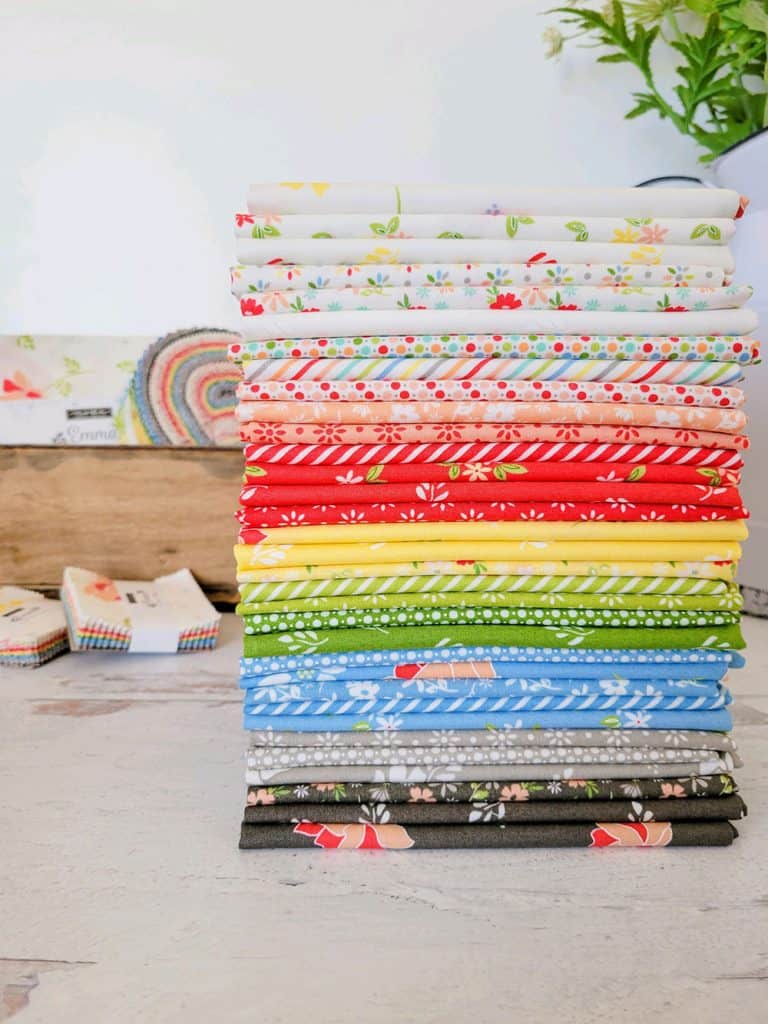 Emma Fabric Collection Color Stories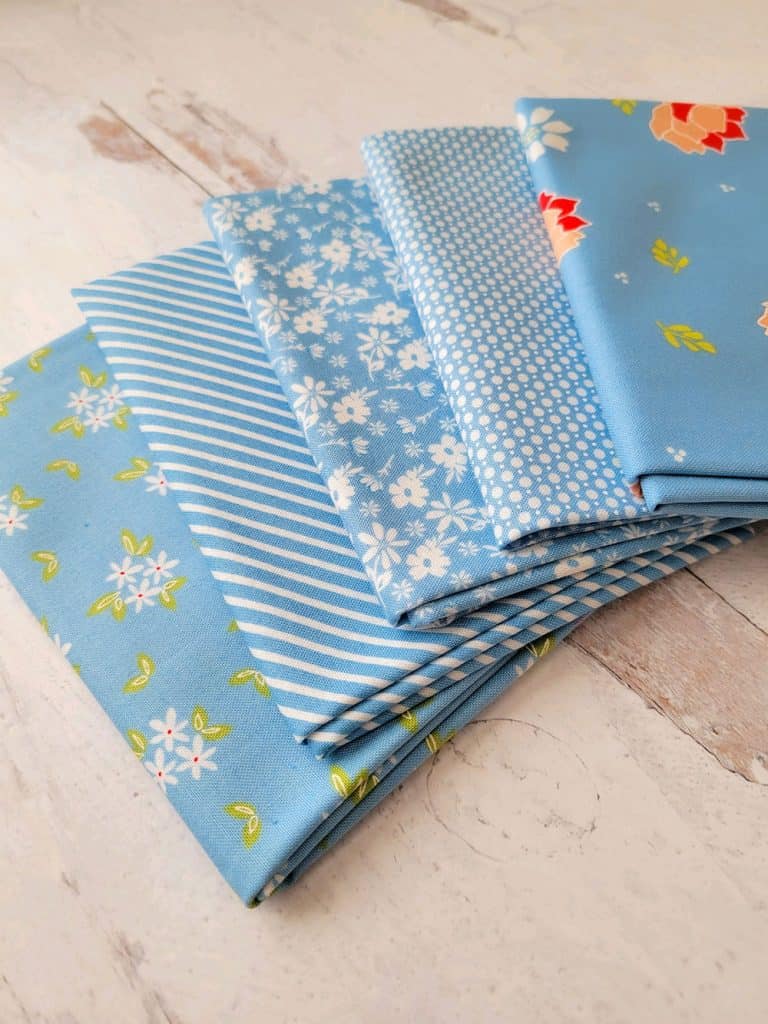 Blues
There are five different prints in our beautiful new blue shade. Blue is my favorite color, and I've been over the moon excited to sew with these beautiful designs. From left to right are:
Daisies in Bluebell
Stripe in Bluebell
Blossom in Bluebell
Dots in Bluebell
Flourish in Bluebell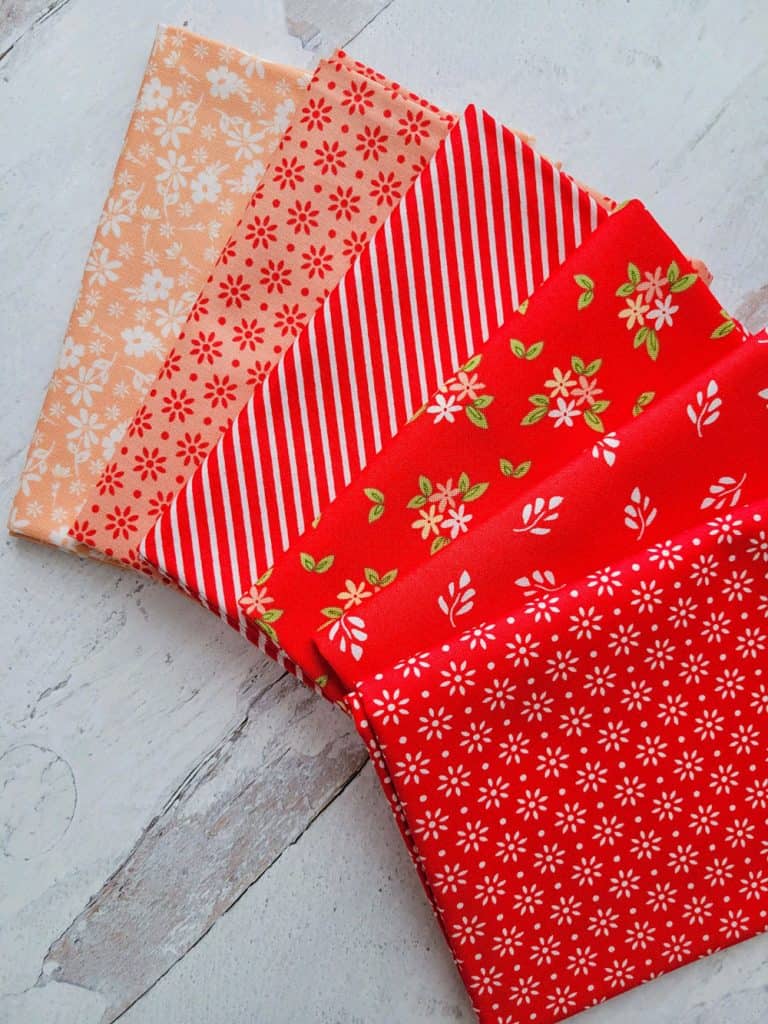 Reds and Corals
The Emma collection contains two shades of coral–a soft and darker version–both of which we have used in previous collections. We also have four red prints, and this red is just a bit different from the reds we've used before. We think you will absolutely love it! Fabrics above left to right are:
Blossom in Peach
Floret in Peach
Stripe in Geranium
Daisies in Geranium
Whimsy in Geranium
Floret in Geranium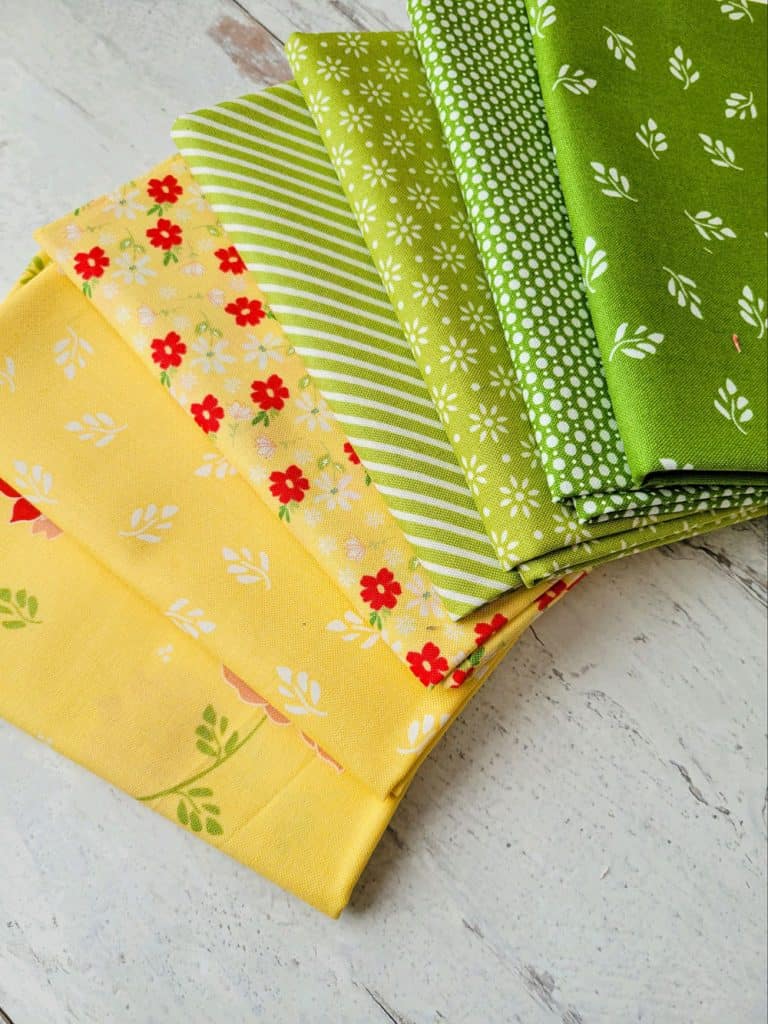 Yellows and Greens
The Emma collection yellow is also a new fun shade we're using. And we have a little variety in the greens with two different shades of this color as well. Above from left to right:
Flourish in Sunny Yellow
Whimsy in Sunny Yellow
Blossom in Sunny Yellow
Stripe in Chartreuse
Floret in Chartreuse
Dots in Fresh Grass
Whimsy in Fresh Grass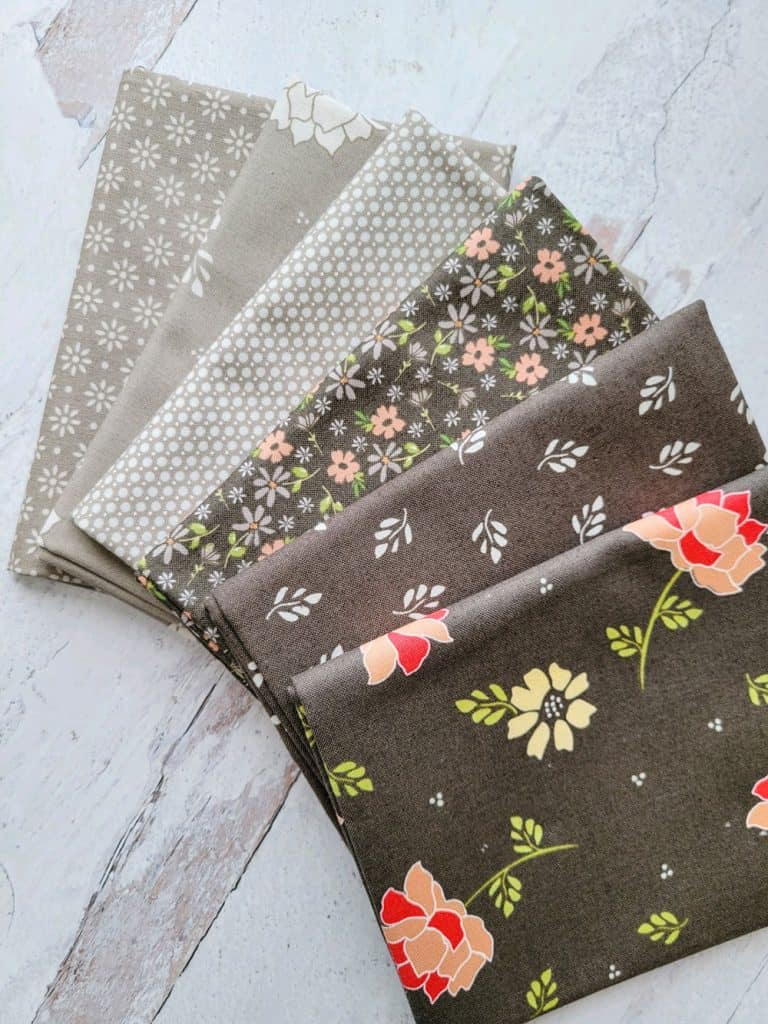 Light and Dark Greys
These shades of light and dark grey have been favorites from our previous collections. They can double as neutrals and form a beautiful background for the other shades to play with. Above from left to right are:
Floret in Stone
Flourish in Stone
Dots in Stone
Blossom in Charcoal
Whimsy in Charcoal
Flourish in Charcoal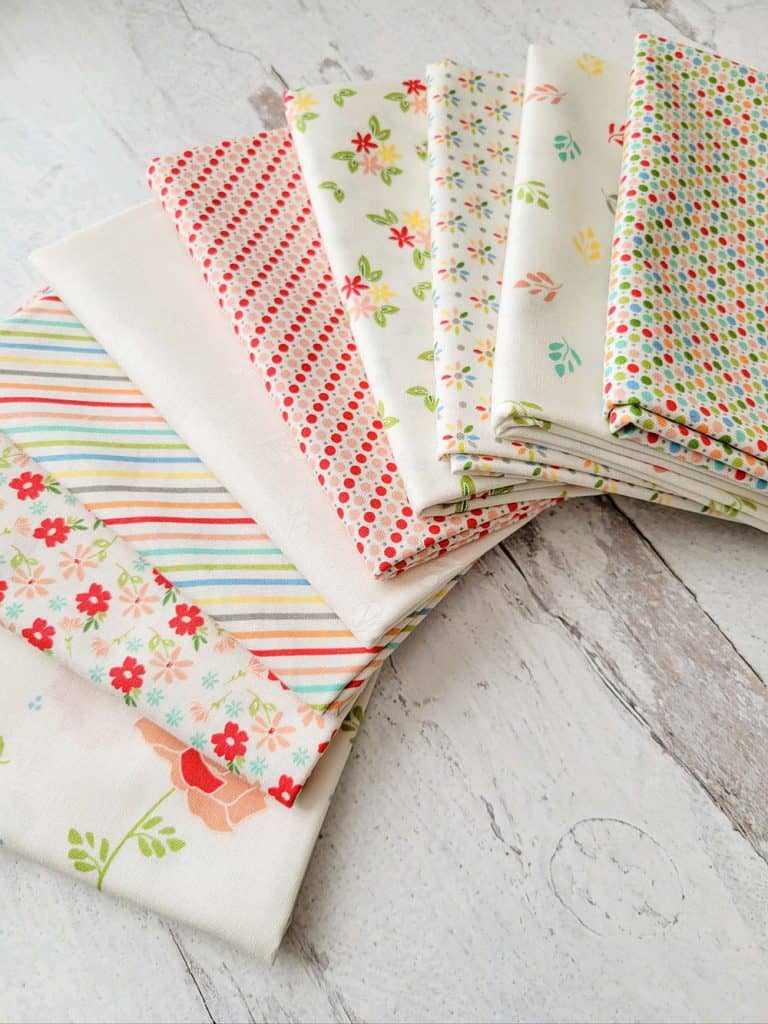 Low Volume Prints (Prints on Creamy White Backgrounds)
Chelsi and I love, love, love low-volume prints, and I think our Emma group has more of these than any other previous collection–nine prints! This has been my most favorite group of low-volume prints to work with to date. I think I might need to design a quilt using just these prints. Above from left to right are:
Flourish in Porcelain
Blossom in Porcelain
Stripe in Porcelain
Whimsy in Porcelain and White (the tone-on-tone leaf print)
Dots in Peach
Daisies in Porcelain
Floret in Porcelain
Flourish in Porcelain
Dots in Porcelain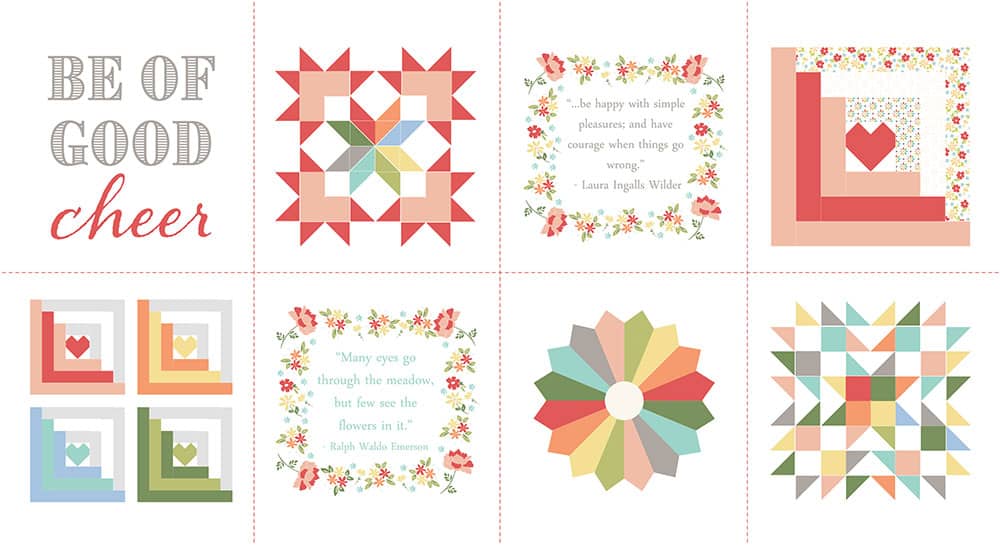 Emma Panel
And we are super excited to share that our Emma collection also contains a beautiful panel with eight different designs. Chelsi and I both have really fun patterns to go along with the panel, and I've also created some additional projects that work with the panel that you'll be seeing soon.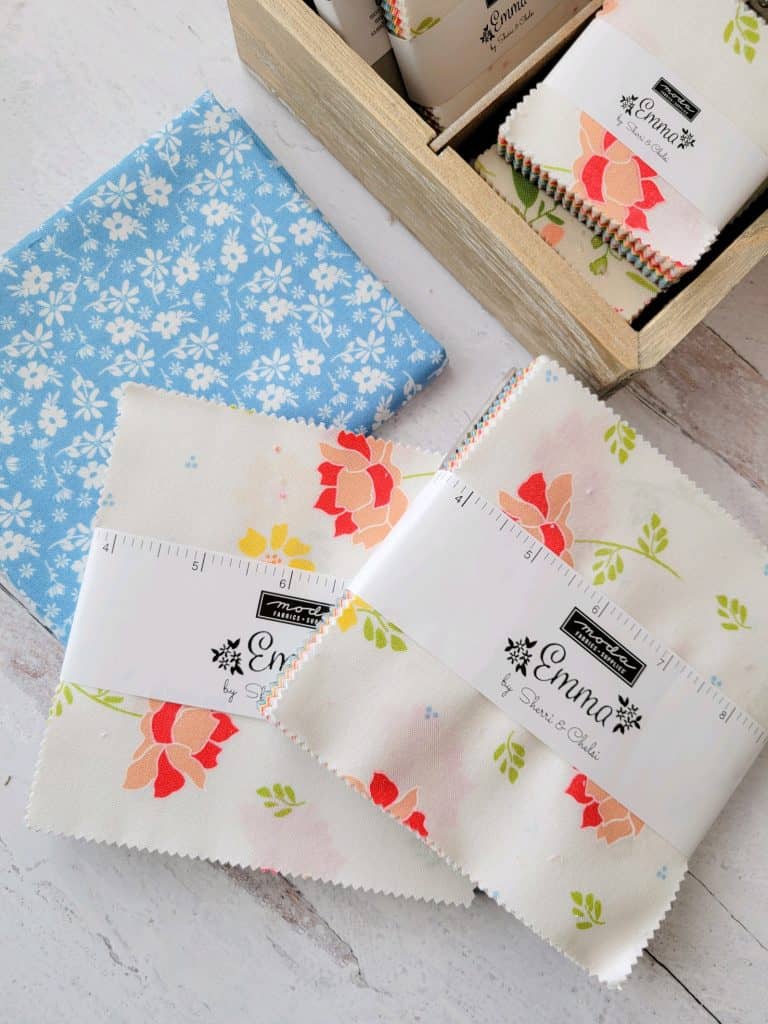 A Few More Things
Here are a few other related posts in case you missed them:
Thanks so much for stopping by to read the Emma Fabric Collection Color Stories. Happy quilting!