Hello, friends, and welcome to the Saturday Seven 198 Lifestyle & Inspiration post for quilters. In today's post you'll find links to articles, sewing and home inspiration, recipes and other good things I've found around the internet this week. I hope you'll enjoy this post as you begin your weekend–enjoy!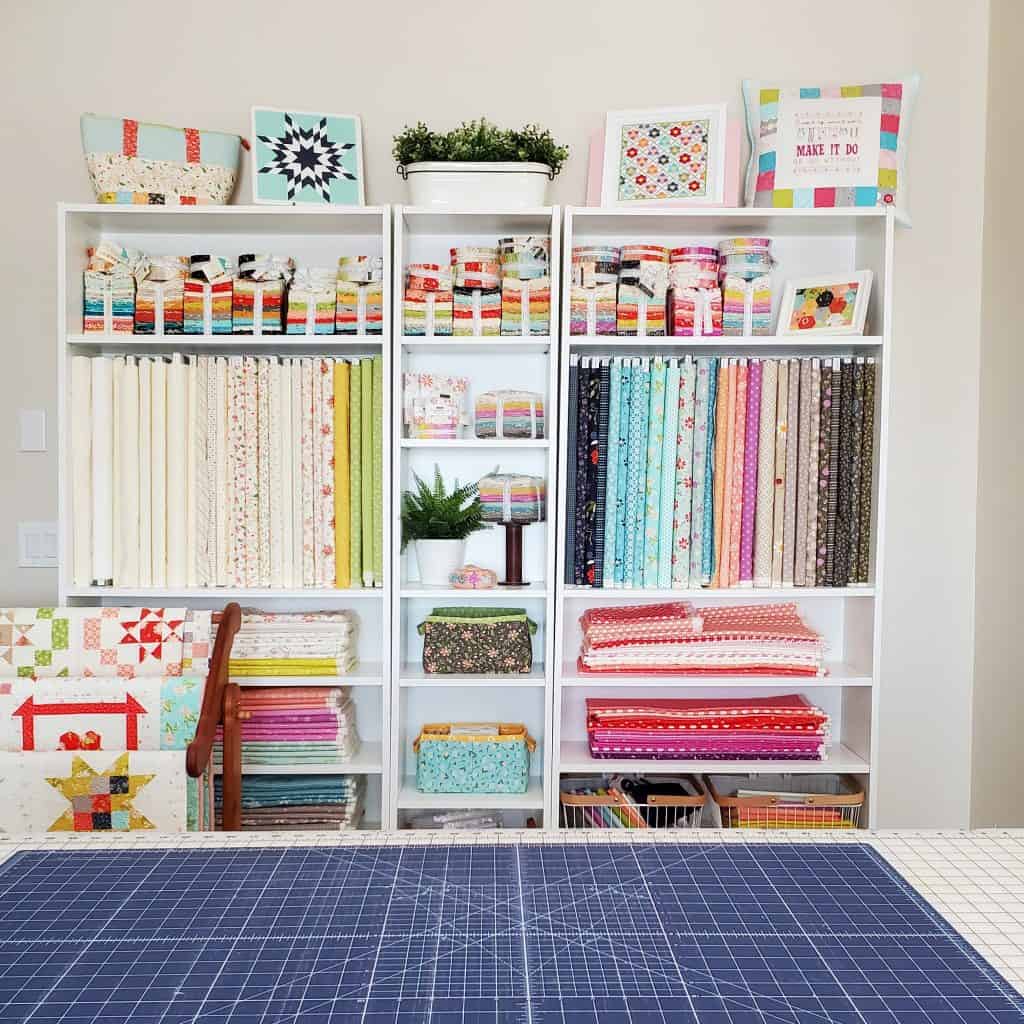 Saturday Seven 198
1. Self-Care
I loved this article on "Choosing Rest" with simple but effective ideas. I also loved "The Case for Taking Things One Day at a Time." And "Expanding Our Capacity to be with Chaos" is also a good read. Finally, this article on "Defining Success Differently" is a must-read.
2. Cook
I'm adding these Hash Brown Veggie Egg Cups to my breakfast rotation (they freeze well, too). And here is a recipe for a delicious Pork Tenderloin Marinade. Next, I was happy to find this recipe because I've been wanting to try making homemade Egg Rolls for years (you can bake them, too). And for a fun fall snack, this Churro Chex Mix recipe looks good. Finally, here is a 7-Layer Dip recipe with add-your-own seasonings and toppings options–perfect for any season.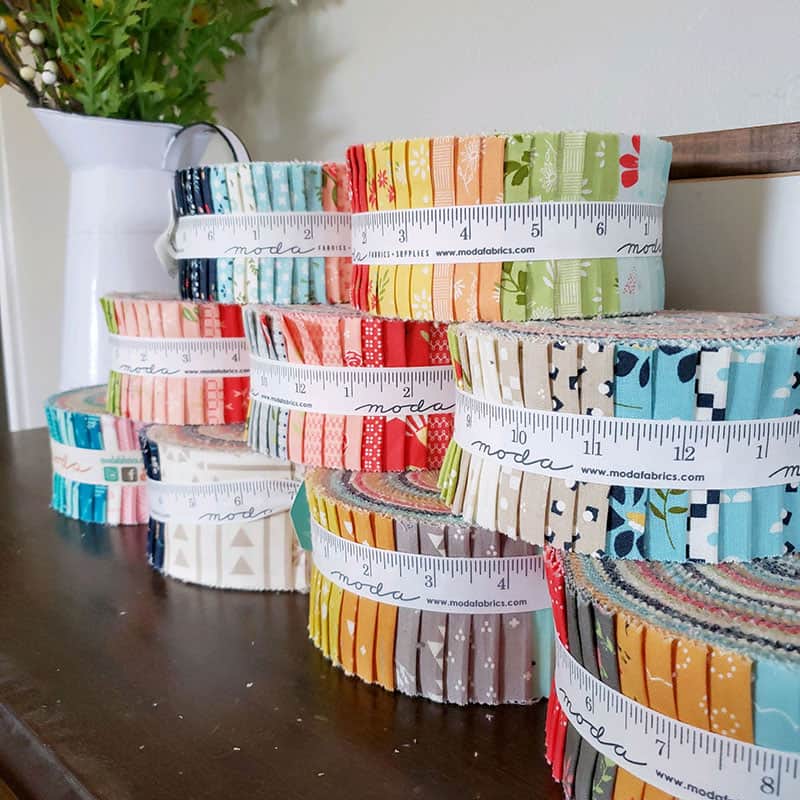 3. Quilt + Sew
My friend Corey Yoder recently shared this darling (free) fall quilt pattern. I've made a wall hanging size that I can't wait to get quilted! And the American Quilter's SAL Block 14 is available here. Finally, this article by Barbara Brackman on the history of the Schoolhouse Quilt Block is a great read.
4. Fall is in the Air
A darling free fall printable can be found here (and her fall kitchen décor is worth noting, too). And as I've started transitioning to my fall décor, I really appreciated the ideas in this post. And for quilters who love decorating for fall: How to Decorate Your Home with Fall Quilts.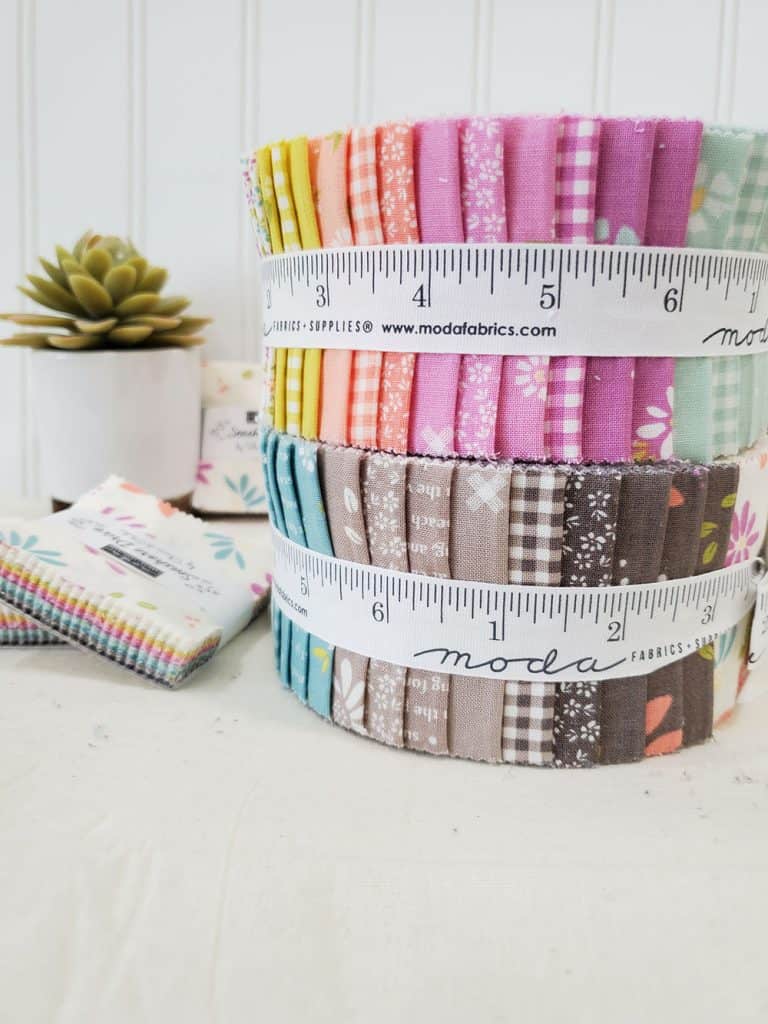 5. National Sew a Jelly Roll Day
National Sew a Jelly Roll Day arrives on September 18th this year, and there are lots of options if you'd like to join in the fun. First, I have my Jelly Roll patterns 25% off through Sew a Jelly Roll Day with the code JellyRoll25. Here is a list + links for my Jelly Roll patterns included in the sale along with a favorite blog post with Jelly Roll ideas: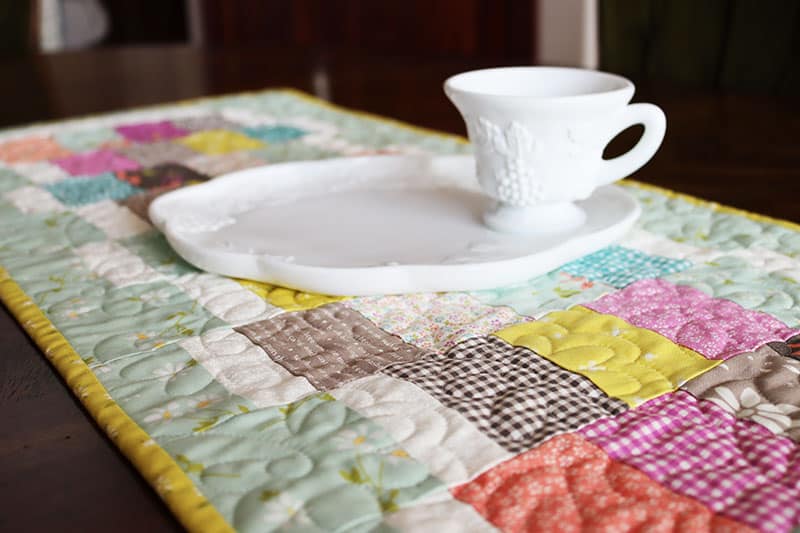 6. Bookshelf
I'm just a few chapters into this book–Four Thousand Weeks: Time Management for Mortals–but am already loving it…it's definitely a different way of thinking about time management…and so much of it makes sense to me. Can't wait to get further along on this one. Also, my brand new A Quilting Life Home & Hearth book is available now here…and should be shipping soon from Amazon. Finally, I'm eagerly awaiting this book by Miss Mustard Seed (I love her blog and the artistic, home, and business inspiration she shares).
7. Last Week on the Blog
Thanks so much for stopping by to read the Saturday Seven 198. If you enjoyed this post, you'll find more inspiration and ideas from the previous posts in this series here.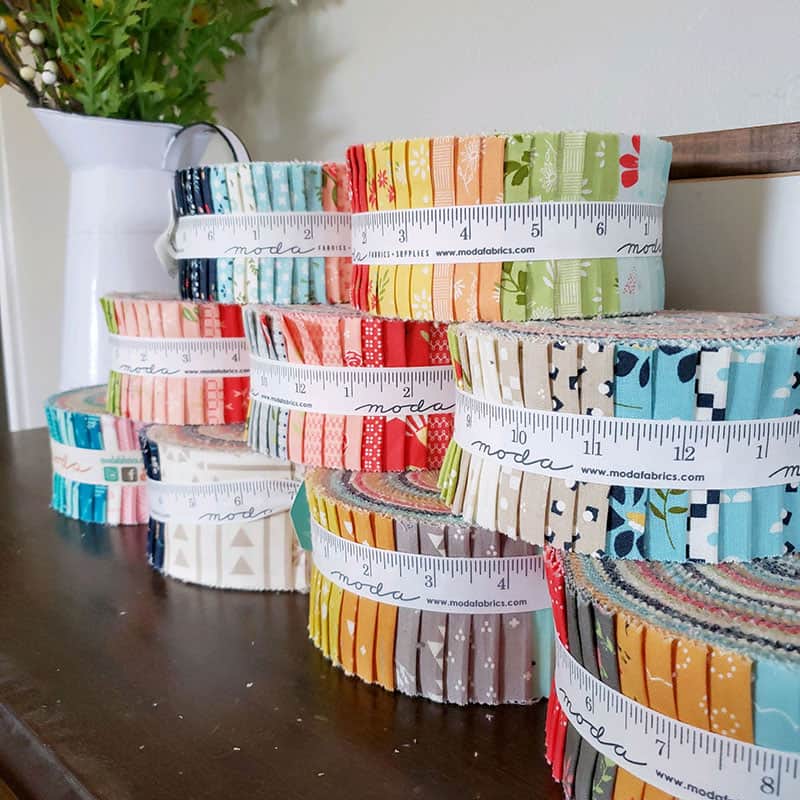 Happy Quilting!