Hello, friends, and happy Saturday! Today I'm sharing my Saturday Seven 188: Lifestyle & Inspiration post for quilters. This is the 188th Saturday in a row that I've published a round-up post of things I've found from all around the web. I hope you'll enjoy these articles, recipes, ideas, and more. And I hope they will provide a great beginning to your weekend. And if you're here in the US, happy Fourth of July tomorrow! We have a terrific view of our local fireworks show right from our back balcony and are looking forward to watching along with enjoying a little barbeque with family.
Saturday Seven 188
1. Self-Care
Friends and family know that it is difficult for me to take time off. And so I read this article on "The Practice of Truly Enjoying Time Off" with great anticipation–it did not disappoint and had terrific ideas and helps. (But if you do find yourself dealing with burnout, here are some helpful tips). And here are "3 Tips to Cultivate Passion in Your Life." Finally, here are "10 Things to be Rich in Other than Money."
2. Recipes
First, here are tips on how to pick a delicious watermelon along with how to cut one. These Homemade Chicken Taquitos are on my list to make. And here is a perfect refreshing summer salad recipe. I also want to try this new cookie recipe. And finally, this Cream Cheese Pound Cake looks delicious.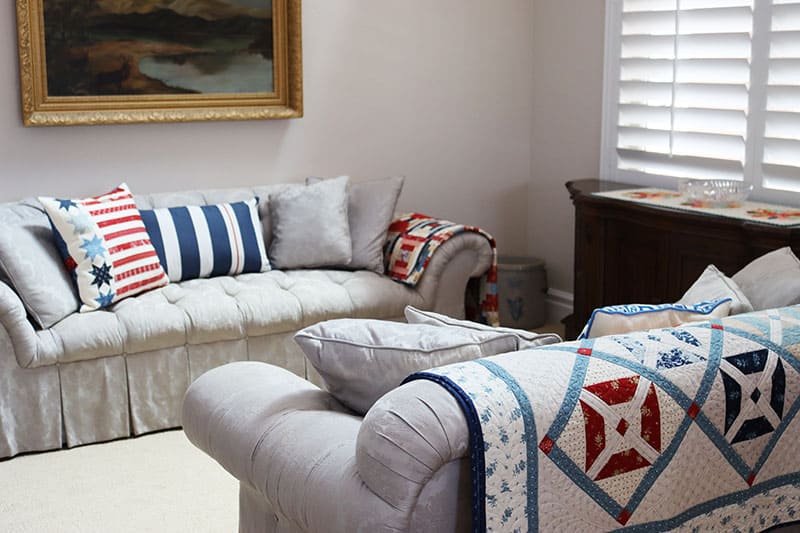 3. Quilt + Sew
The American Quilter's Sew Along is in full swing. Find block four here. The brand new Scrapbook of Quilts book by Joanna Figueroa and Carrie Nelson is available now here. It has cute quilt designs, quilt blocks, and terrific pillow patterns if you like small projects.
4. Clean + Organize
Here is a DIY Laundry Freshening Spray recipe to try. And this author explains why home organization can be a waste of time. This article gives easy tips for a quick wardrobe declutter. I just got these baskets this week, and they are terrific. They would work in the pantry, office, family room, bathroom…and of course, the sewing room!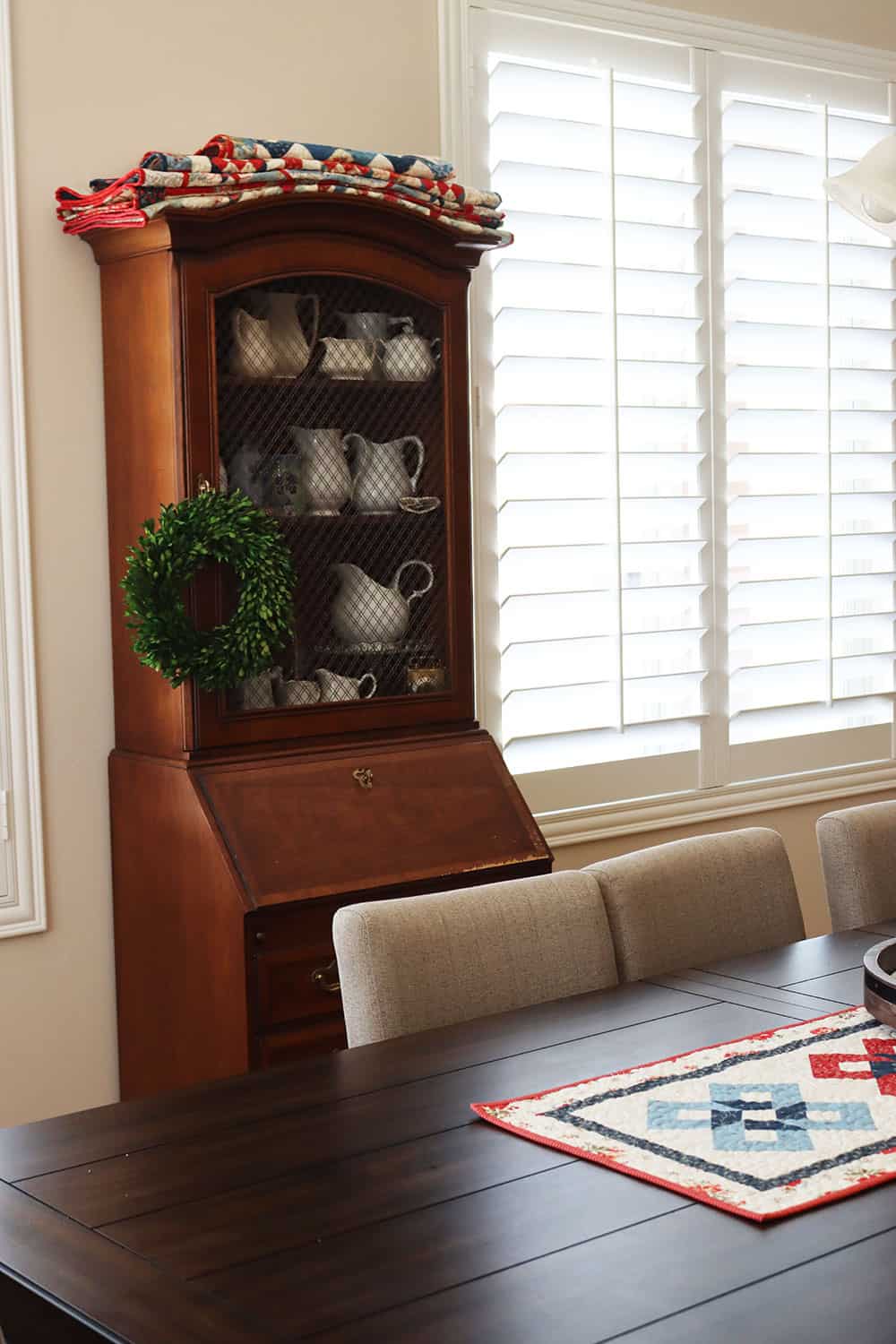 5. Summer Fun
I've posted a few summer fun lists recently, but just found another good one–I love reading through lists like this to get ideas! Finally, we recently splurged on this pebble ice maker (when you live somewhere with 110+ temps for weeks on end, tiny ice is a definite treat). And finally, here is a darling Summer Picnic Essentials Free Printable in two different color ways.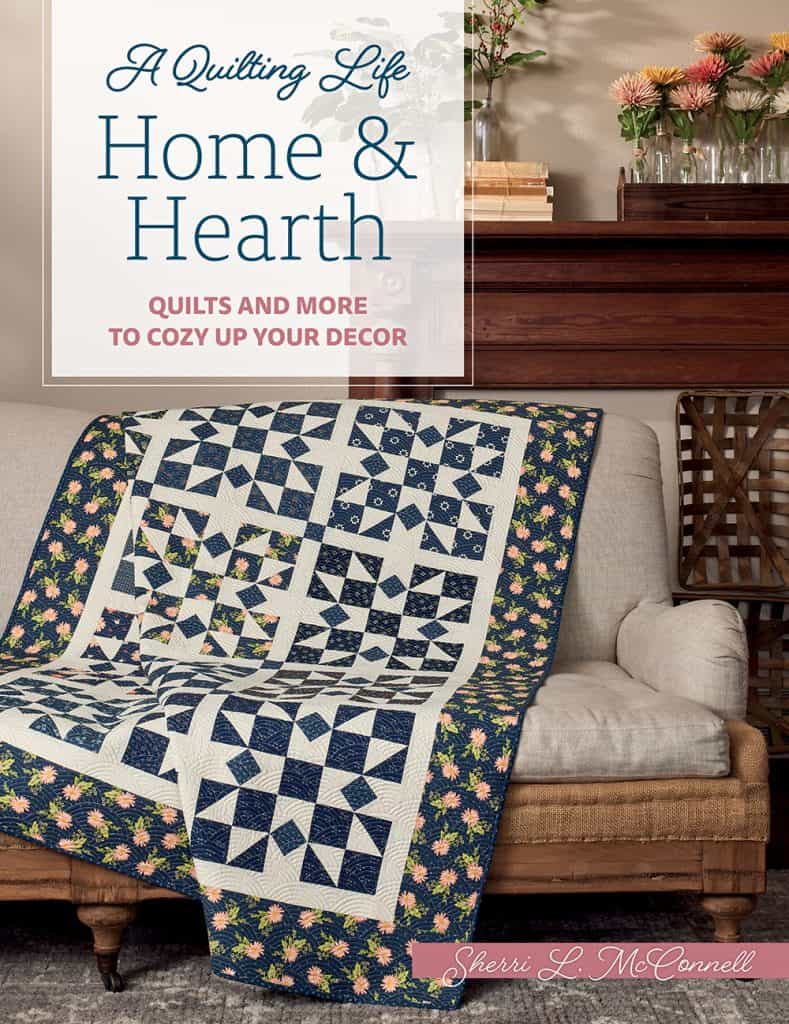 6. Bookshelf
This one is exciting today 🙂 My upcoming book (release date September 7, 2021): Home & Hearth: Quilts and More to Cozy up Your Décor is available now for pre-order on Amazon here–it's always so exciting to see it there. (If you like ordering from Amazon, a pre-order is super helpful to the author as far as rankings go). But I've also just added pre-orders for signed copies to my shop here.
7. Last Week on the Blog
Here are links to last week's posts:
A Quilting Life Podcast Episode 31 Show Notes
Thanks so much for stopping by to read the Saturday Seven 188 post. If you're looking for more similar inspiration, you can find all of the previous posts in this series here. Happy quilting!