Hello, friends, and happy July! Today is actually a really special day here on the blog–it's the anniversary of when I shared my very first post 13 years ago. I had planned to publish something special yesterday to celebrate and commemorate, but we lost our power during a flash flood for about six hours on Tuesday evening, and I didn't get it written. Watch for that post on Friday, though! For today, I'm sharing the Quilt Block of the Month: July 2021 blocks.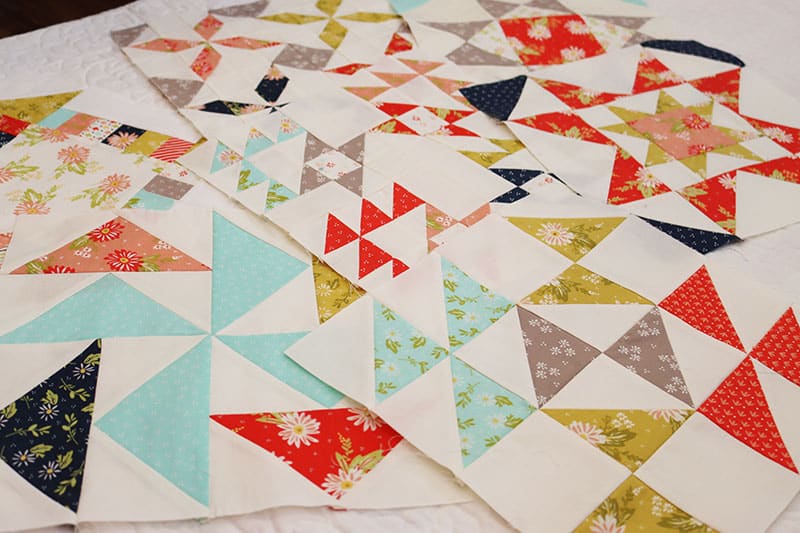 Quilt Block of the Month: July 2021
2021 Quilt Block of the Month Details
First, this is a mystery block of the month. (No full-quilt pictures yet).
The quilt is a sampler with 12 different unique pieced blocks. No applique' or paper piecing required.
Patterns release monthly on the first Thursday of the month here on the blog.
Each month, a step-by-step video tutorial sharing how to make that month's block will be featured. Watch the video here on the blog or on the YouTube channel here.
Get the Fabric Requirements for the finishing of the quilt in the August block post. For blocks, I suggest 12-15 fat quarters for the large blocks (fat eighths will work for the small blocks). You'll also need 2-½ yards of background for the larger blocks and 1-½ yards of background for the smaller blocks.
And a limited number of finishing kits are available for this quilt here (you get to choose your outer border fabric and can request binding/sashing colors).
I also have some Happy Days pre-cuts in the shop (they finally arrived).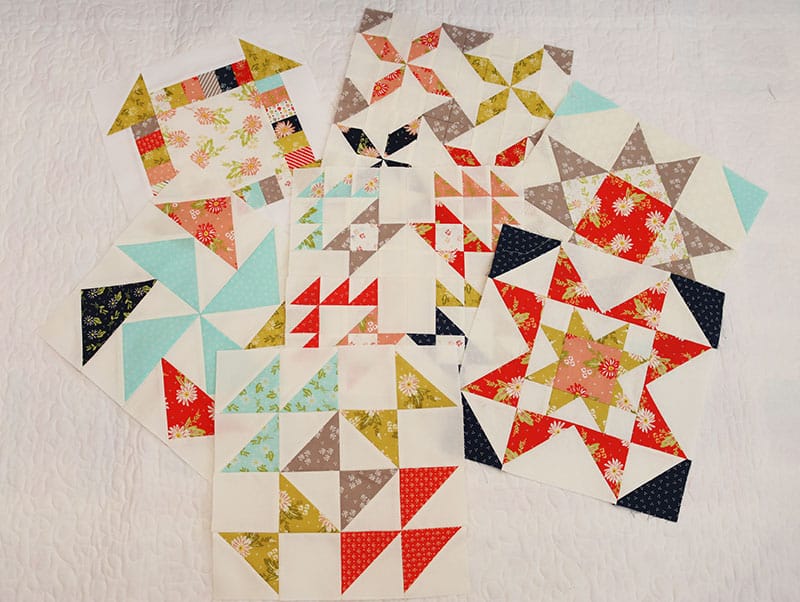 July 2021 Block Tips + Link
Go here to find this month's free PDF block pattern. (Or click the button below).
Use your preferred method for the half square triangles. I made them without triangle paper since there were so few to make.
Now is a great time to review which fabrics or colors you might want to use more of in the remaining blocks. I keep notes if I notice a fabric I definitely want to use more of.
July 2021 Block Video
Watch this month's block video above, or go here to watch it on our YouTube Channel. I have a few additional thoughts about this month's blocks that I share in the video.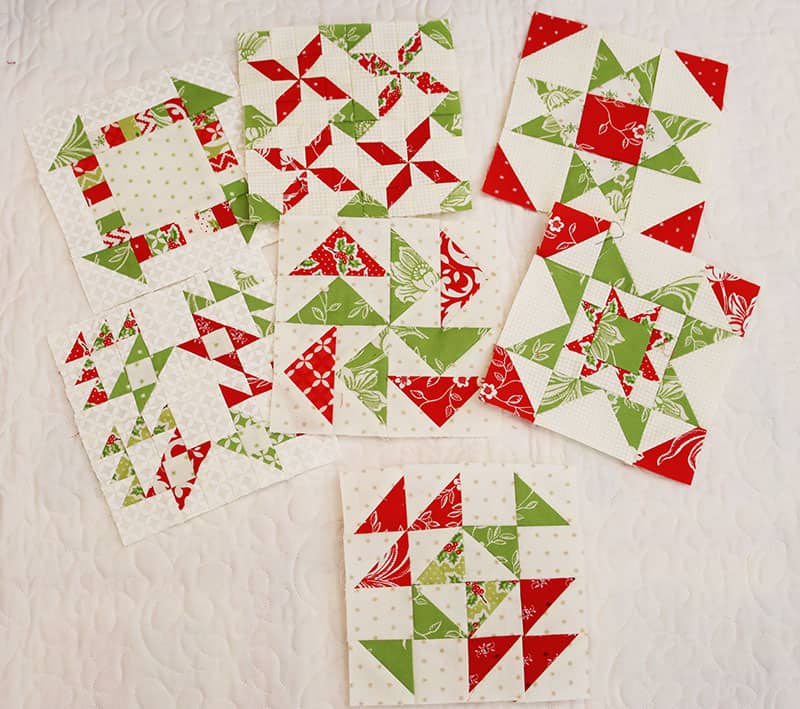 Thanks so much for stopping by for today's Quilt Block of the Month: July 2021. Happy quilting!