Hello, friends, and Happy Saturday. Today I'm sharing the Saturday Seven 142 Inspiration for Quilters post with fun things I've found around the web. I hope you'll enjoy this smorgasbord of projects, fun things to read, recipes, good ideas, and more. Also, I'm now able to share some fun new fabrics and patterns with you (along with more details about my upcoming Quilting Life Planner…so this post will be punctuated with photos from our Happy Days collection.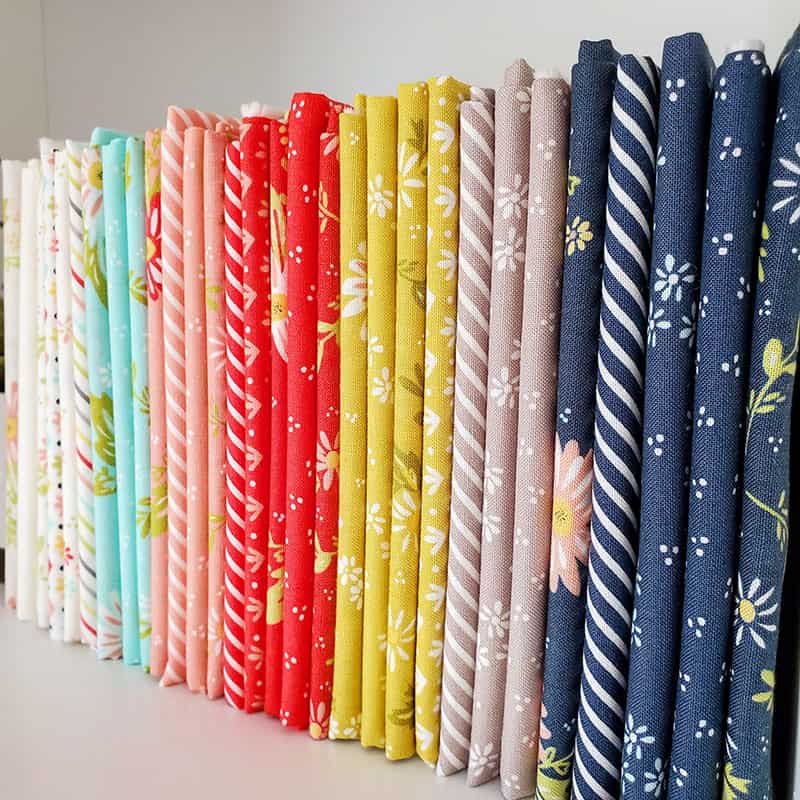 In day-to-day news–I'm sure ready for the weekend. It's been busy here with lots of sewing and filming and organizing. I'm grateful I have a lot to do right now because it's going to be 110+ for about ten days straight. And unfortunately some of those days will approach 120. I know I'll be grateful this fall and winter when our beautiful weather returns, but for now it's stay indoors time!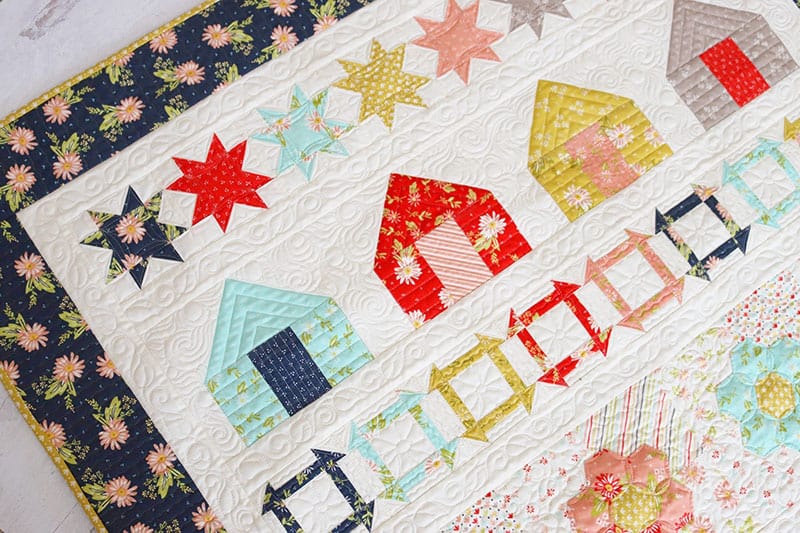 Saturday Seven 142
1. Feed Your Spirit
I love "self-help" articles with practical and simple steps. This one has lots of both. Read it here. I also loved this post on "The Power of Ridiculously Small Steps." After reading it I realized that I had recently ordered the author's new book here. Finally, I loved this piece with artist and fabric designer "Kaffe Fassett on the Healing Power of Color."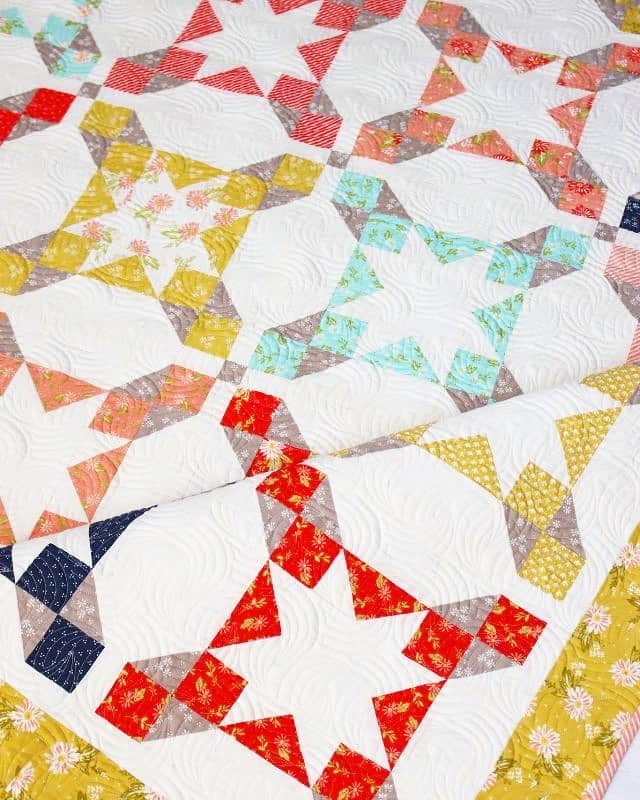 2. Recipes to Try
Although it's still really hot here…this crock pot Italian Beef Stew with Noodles looks delicious. (And I won't have to turn on the oven to cook it). This Cheesy Zucchini Chicken and Rice Bake also looks like one to try now if you have lots of extra zucchini around! And I also want to try this Skillet Vegetable Lasagna.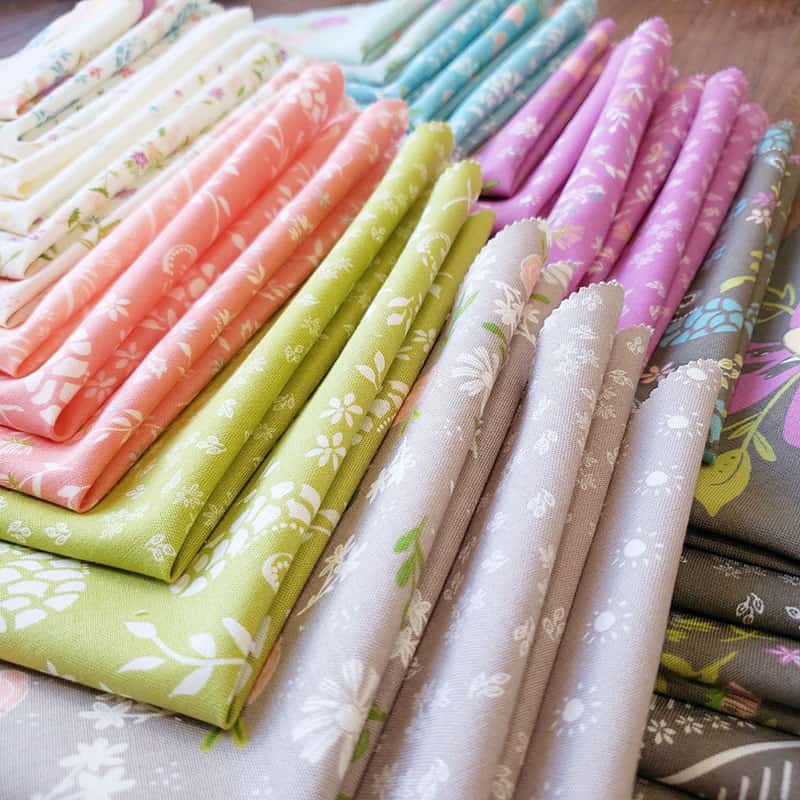 3. Fabric
You'll love this inspiring post on Organizing Your Fabric Stash. And if you're looking for Balboa Mini Charms or Charm Packs, I received an unexpected early shipment and have some in the shop (wish the rest of the pre-cuts would ship)!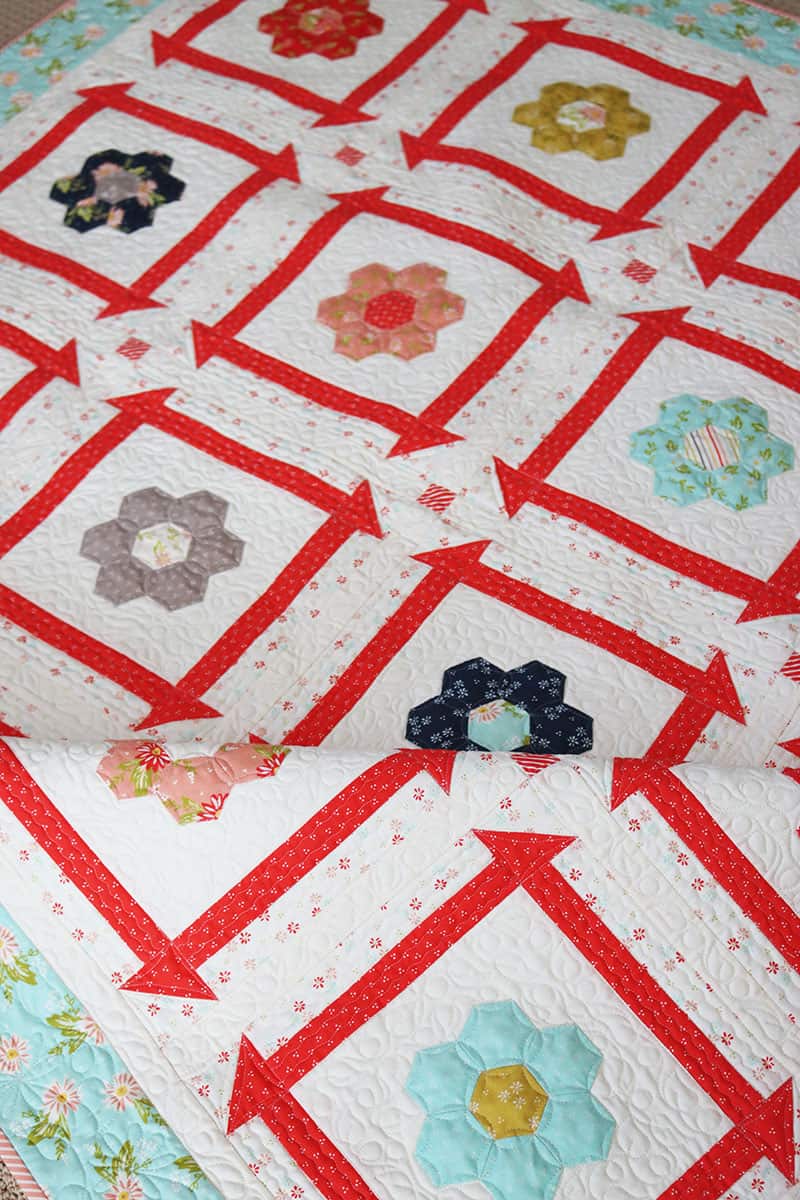 4. Home Keeping
As a life-long fan of the Laura Ingalls Wilder books, I loved reading this post on "15 Life-Changing Homemaking Tips…From the Little House on the Prairie Books." Not only was it fun to read passages from the books, but it was also so very interesting how some things have really not changed even with all of our technological advances. And some great ideas for decluttering/organizing can be found in the article "A Checklist to Mindful Minimalism."
5. Organization
Super excited to be able to share my upcoming planner which ships in October. I wrote an entire post with sneak peeks of some of the pages here that you won't want to miss. Go here to pre-order your copy (or copies–it will make a great gift).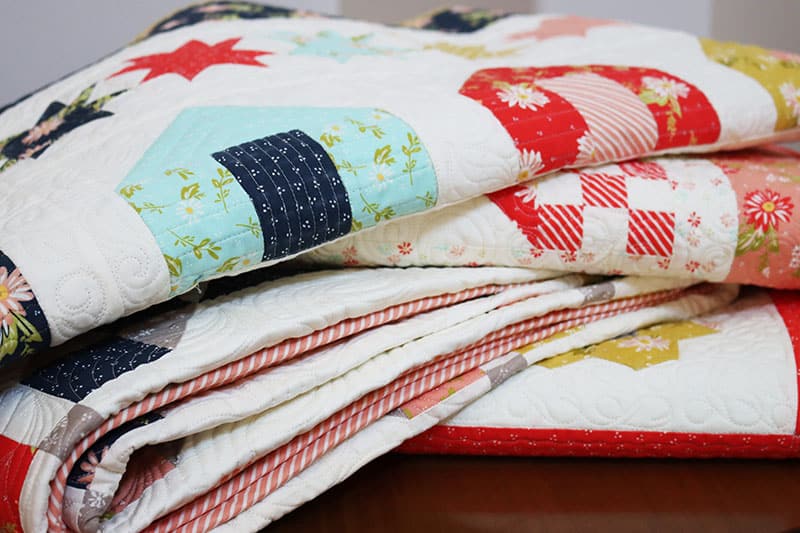 6. Sewcialites Quilt Along
Have you heard about the Sewcialites Quilt Along sponsored by Fat Quarter Shop? It will begin on Friday, September 25th with a new block pattern released each week. I was honored to be asked to contribute some blocks and can't wait to share them with you beginning in the fall. You can find all of the details and get suggested fabric requirements here (blocks will be in 3″, 6″, and 9″ finished sizes). You can also download the fabric requirement PDF here (but be sure to visit the Jolly Jabber blog for even more information).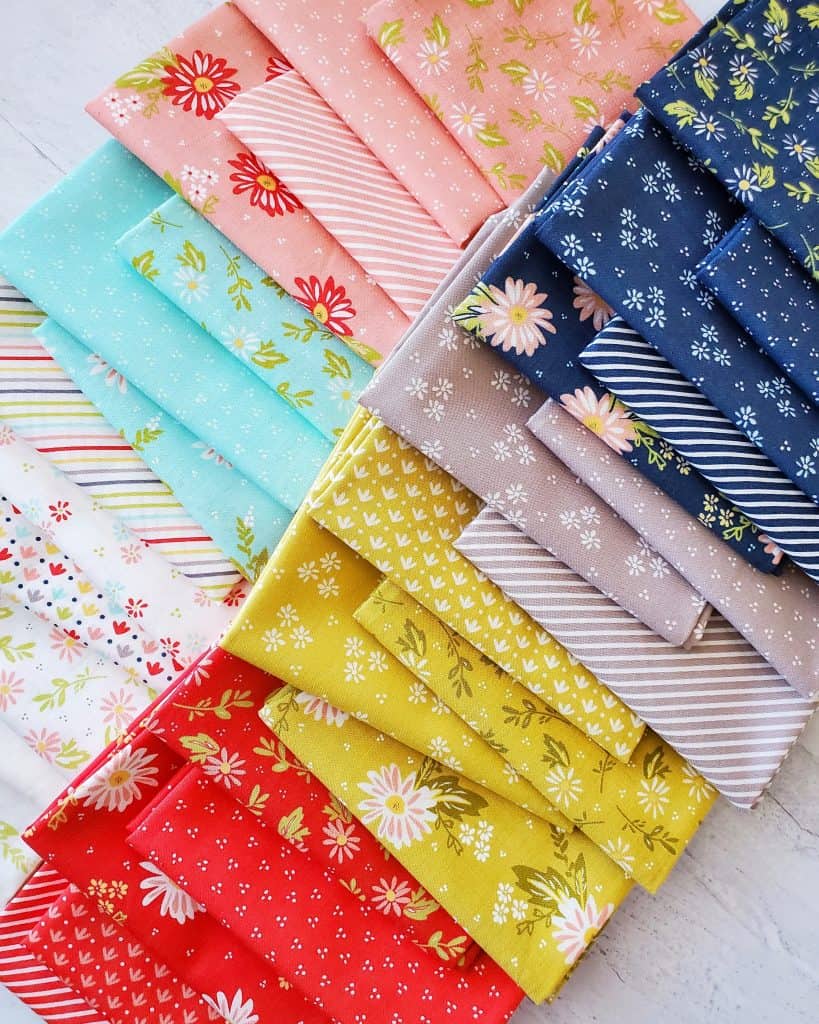 7. On the Blog This Week
I hope you enjoyed this week's Saturday Seven 142 Inspiration for Quilters post. If you are looking for more inspiration, you can find all of the previous posts in this series here.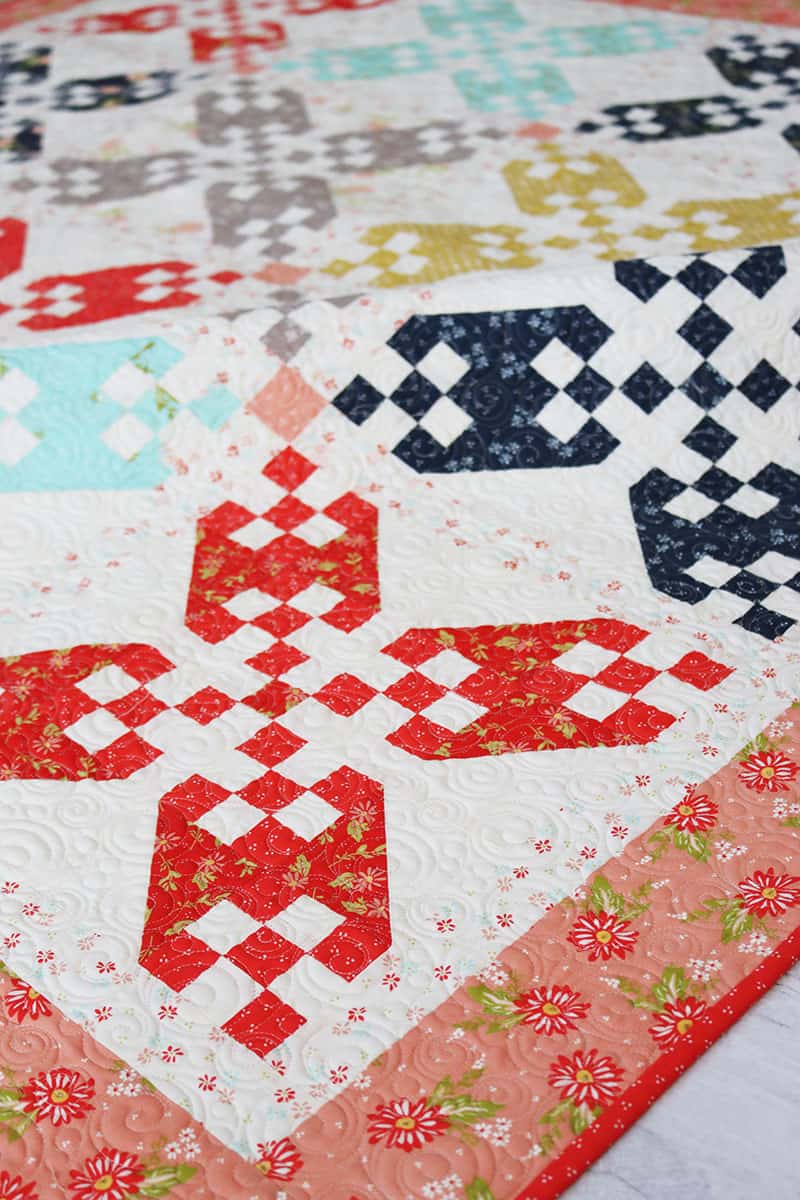 Happy quilting, and thanks so much for stopping by!