Hello friends, and happy Friday! I'm so excited to finally be able to share our new fabrics and patterns. I'm beginning today with my Beach House Row Quilt and will share my other three new patterns and all of the fabrics over the next several days.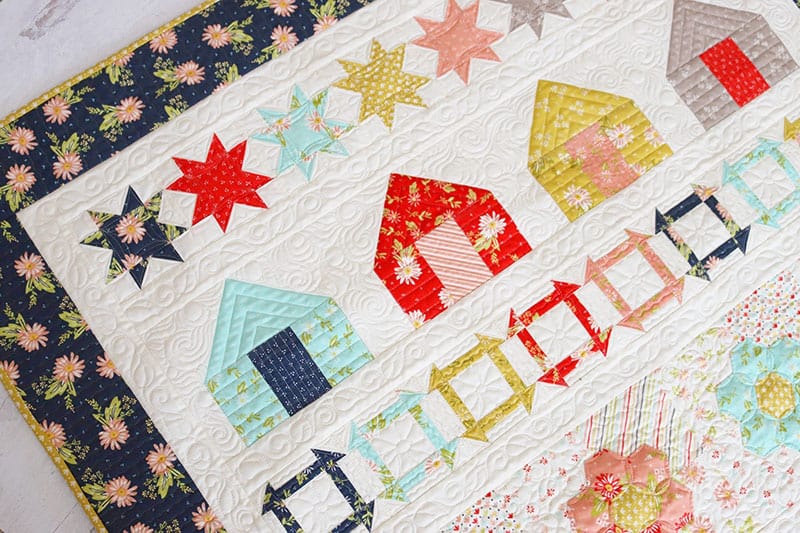 Beach House Row Quilt
I sure do love a good row quilt, and this one is definitely my favorite! There are a fun variety of blocks included, and I've used several different time-saving techniques to make this quilt go together quickly. While I used our Happy Days collection for my quilt, it would also be a wonderful scrap quilt and would also be a lot of fun in seasonal fabrics (I might have to make a Fall version asap and a Christmas version right after that)!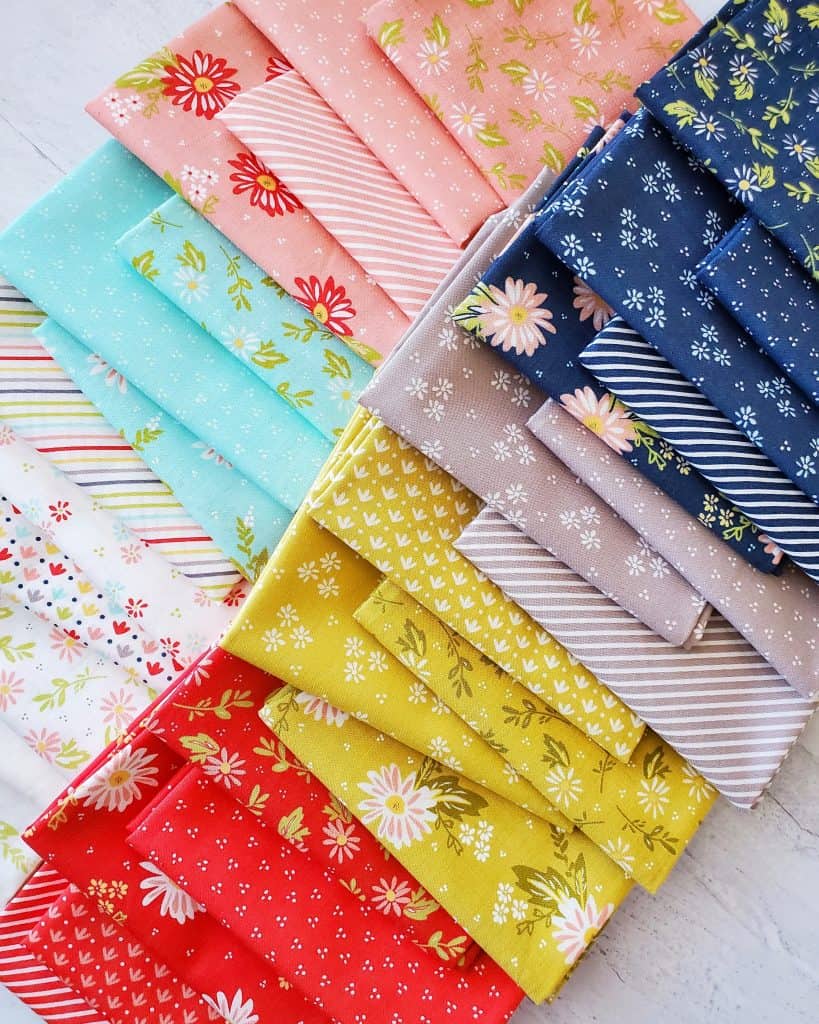 Beach House Video
Watch the short Beach House Quilt Video above or go here to watch it on my YouTube channel.
The Beach House Row Quilt along with the other three quilts I'll be sharing soon are all pieced with our Happy Days Fabric Collection shipping in February 2021. I'll have some posts dedicated to the Happy Days fabric collection coming soon…but you can read a little about the inspiration for this collection below.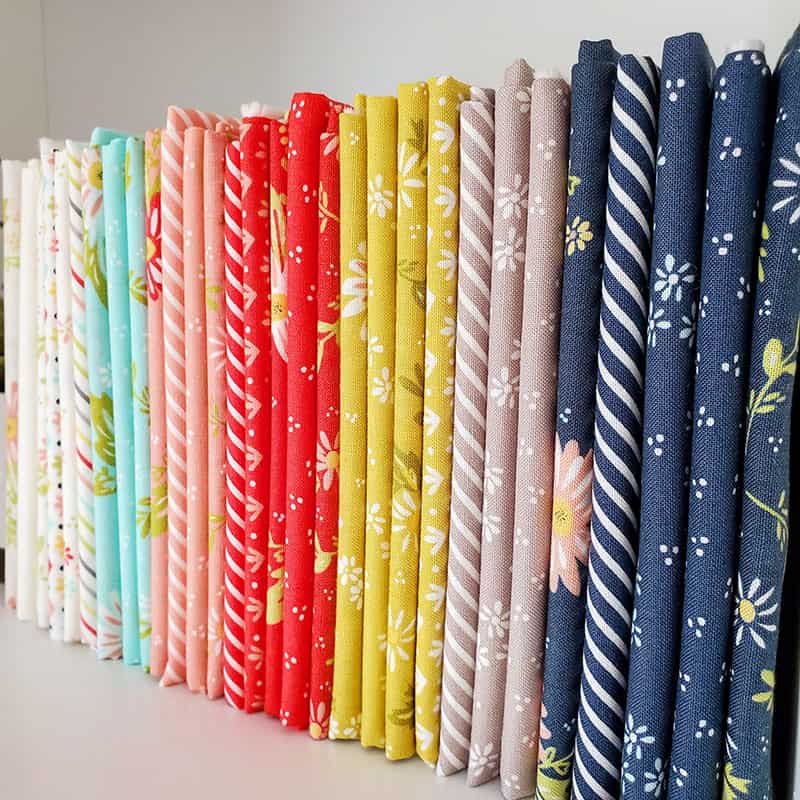 Happy Days Fabric Collection
Our Happy Days collection is a delightful sister collection to our earlier Desert Bloom group from 2016. Happy Days is inspired by the bright colors and flowers of a garden in the spring. New blooms, gardens planted, and
warmer days bring a chance to enjoy the outdoors and find happiness in
nature. Because our love of gardens and flowers take us back to
earlier days, the florals in Happy Days have somewhat of a vintage
vibe–reminiscent of those joyful days gone by and at the same time
optimistic about happy days ahead.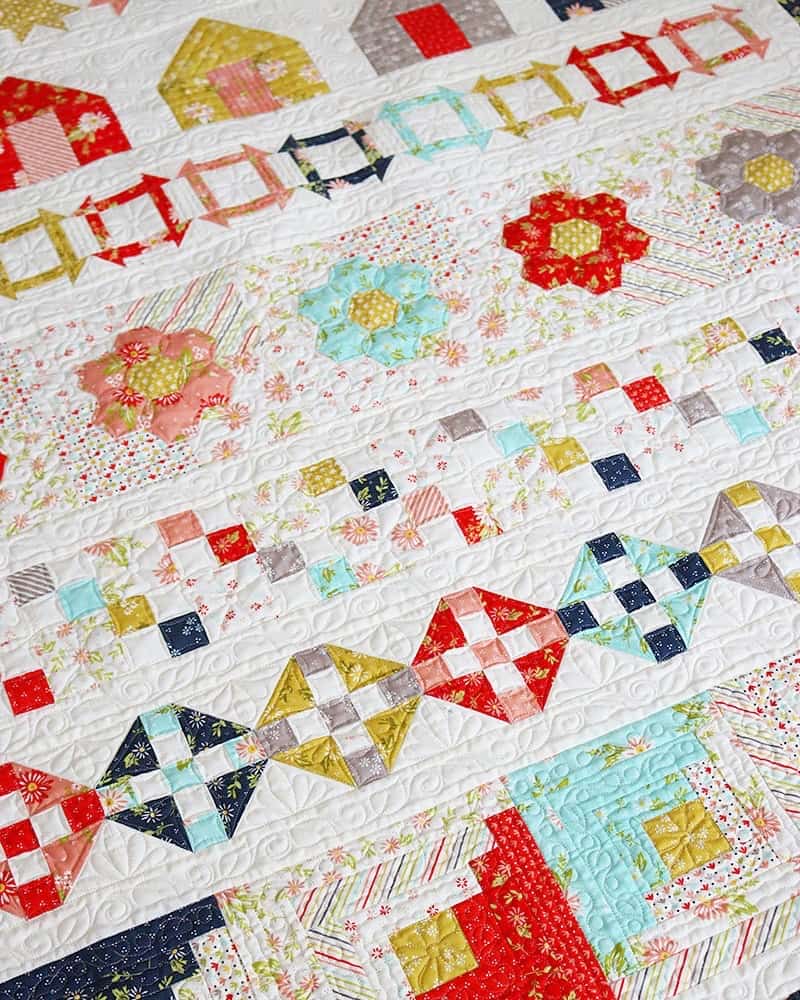 Beach House Quilt Details
The Beach House Row Quilt finishes at 50 ½″ x 59 ½″ and uses a Fat Eighth Bundle, a few extra background pieces, and sashing, border and binding fabric. Rows include a fun mix of stars, houses, skinny churn dash blocks, flowers, patchwork, patchwork blocks, and log cabins.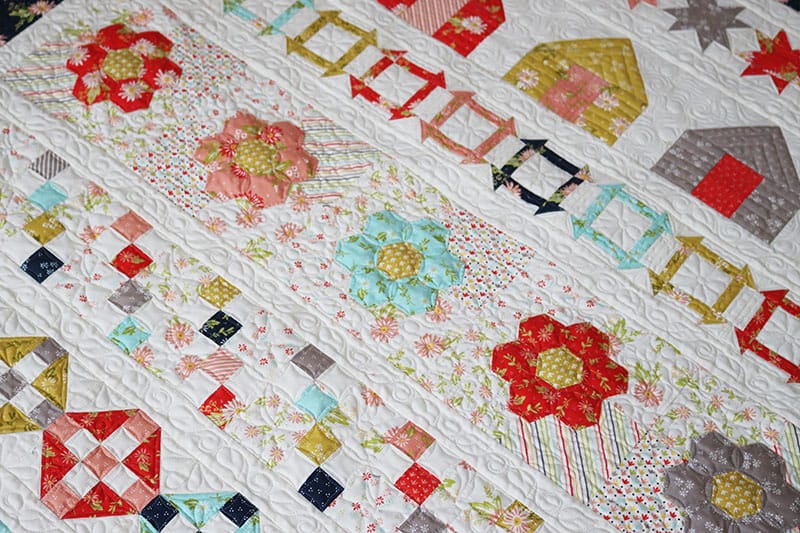 Beach House Patterns
Find the Beach House patterns available now in both paper and PDF (paper patterns will ship next week). And if you just can't wait and want to sneak a peek before I post about them, the other new Happy Days patterns are already available in the shop as well. There is also a limited-time discount for buying all four patterns now.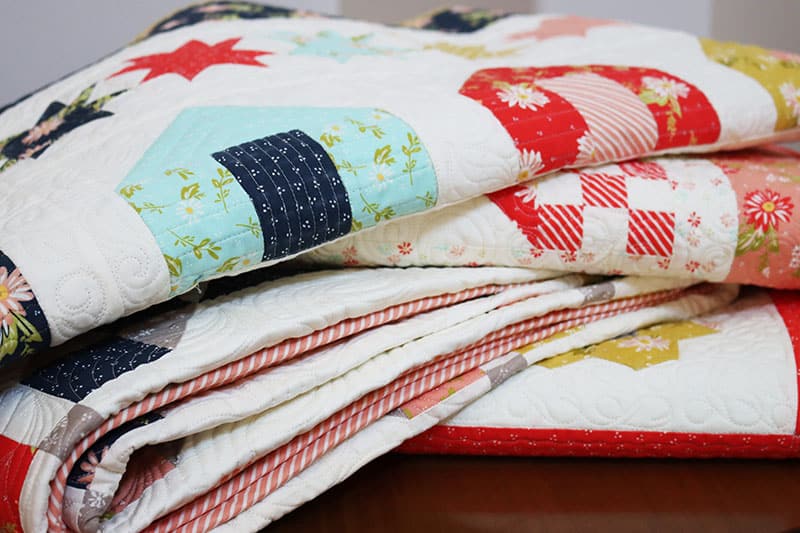 I can hardly wait to share the other quilts and to also share more about the fabrics…more Happy Days quilts and fabric inspiration are coming soon.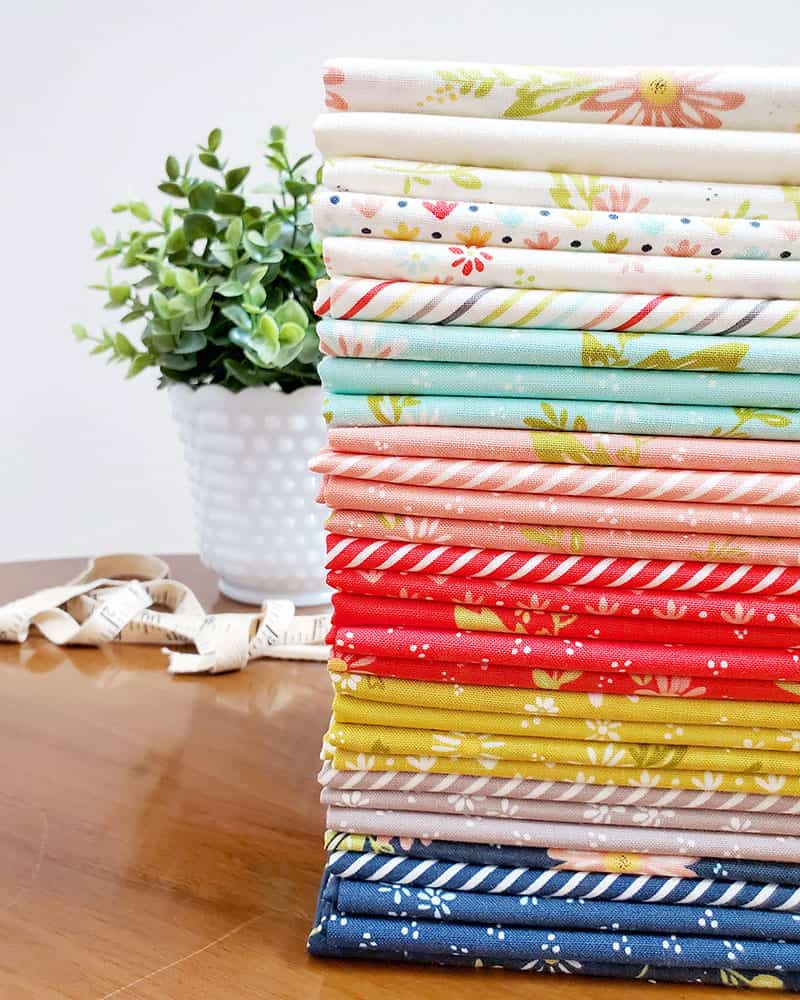 Happy quilting, and thanks so much for stopping by!