Hello friends, and Happy Sunday. I'm writing this post late Saturday evening to squeeze it in before it gets any later in the month. Things have been really busy since just over a month ago when our new fabric sample yardage arrive. But I'm just about caught up. So today I'm sharing the Scraps Along July 2020 entries along with our August challenge. There is some fun inspiration here today!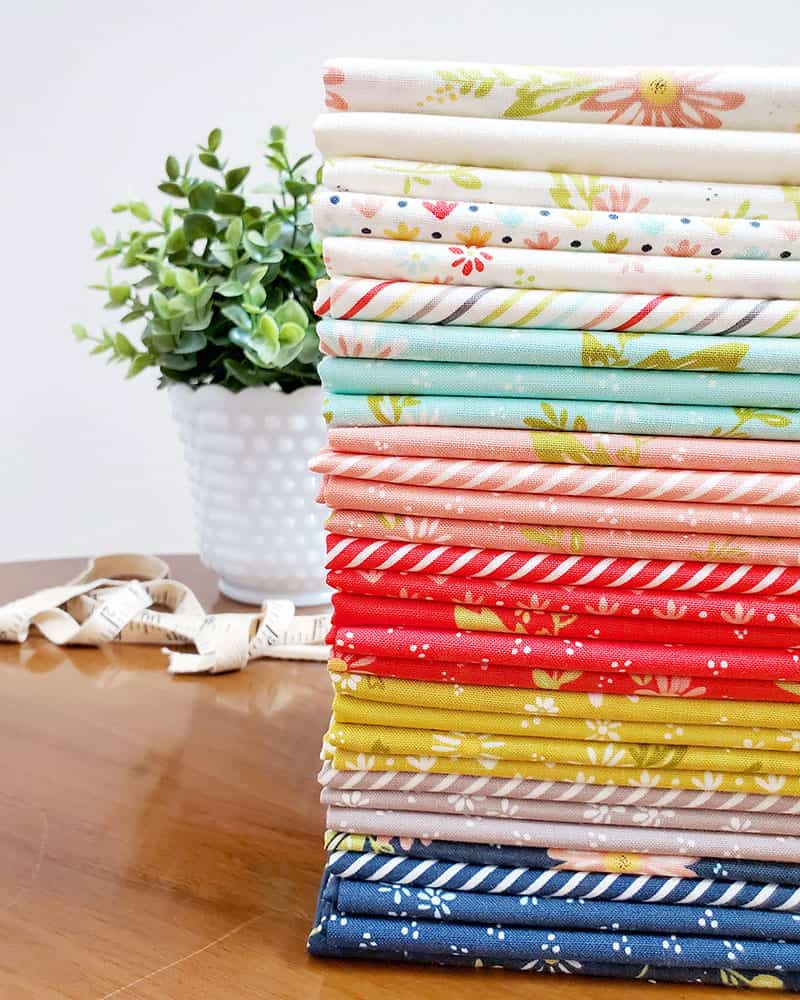 Scraps Along July 2020
Our July challenge was Christmas and holiday sewing. And we had some fun projects and ideas shared! Here is a peek at just a few, and you can find more at Michele's blog, Island Life Quilts.
July Projects
Hildy made the gorgeous stars and log cabin blocks and has called her quilt "Chelsi's Christmas." The blocks all finish at 4″ (64 blocks in total with 32 stars and 32 little cabins), and make a beautiful table-topper sized quilt.
Next are Heather's delightful pincushion made using this free block pattern for the lily and the pincushion pattern from this book along with a fun stocking in our Harper's Garden Fabrics (stocking pattern is the Mini Stockings pattern from Fig Tree & Company).
Finally, Nicole made fun Christmas bags and also made vinyl project bags to hold cross-stitch projects and notions.
I will be sending Heather a little something as this month's winner 🙂
August Challenge
Since summer has been a little crazy everywhere with so much going on, I thought something easy would be perfect for this month. The challenge for August is to make a scrappy quilt back…share one you've already made, and also share your best tips for quilt backings! Can't wait to see what you share!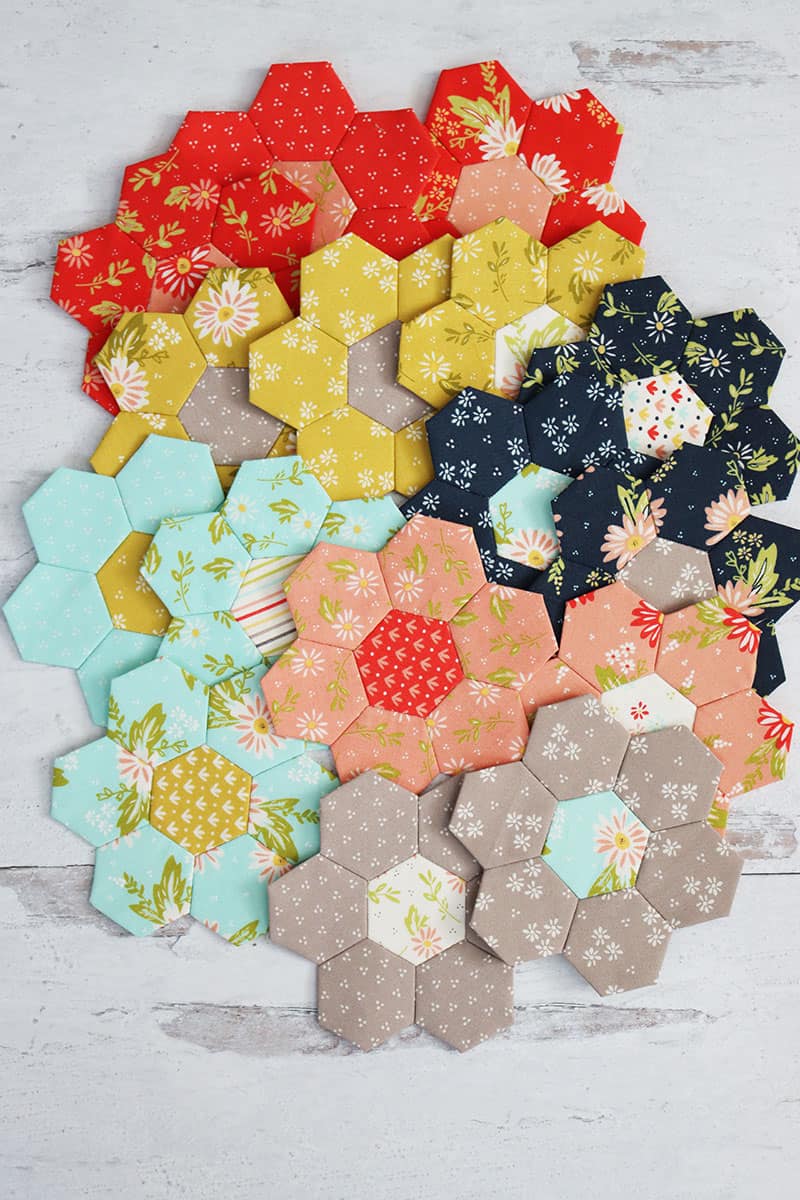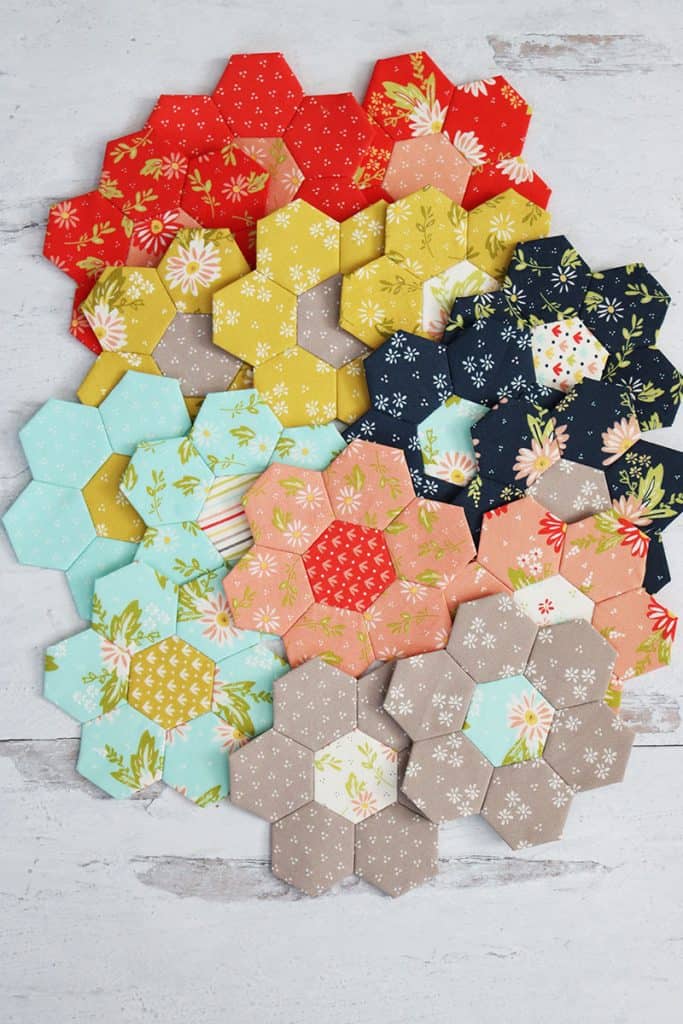 For more inspiration, you can find all of the posts in my Scraps Along series here. And be sure to stop by tomorrow for the Podcast show notes. I'll also be sharing more close up pictures of the new Happy Days quilts throughout the week.
Happy quilting, and thanks so much for stopping by!