Hello, friends. It's Wednesday, and that means it's time to share my Sampler Spree Week 2 blocks. This past week ended up being crazy busy, but I had a chance yesterday afternoon to get my blocks done. And I'm so glad I did–I do love a sew along to help keep me motivated to keep up with scrappy projects. This week's group of blocks was a fun one…there was nothing too hard to piece together. I used fabrics from our Summer Sweet, Balboa, Happy Days, and Sincerely Yours collections for this week's assortment.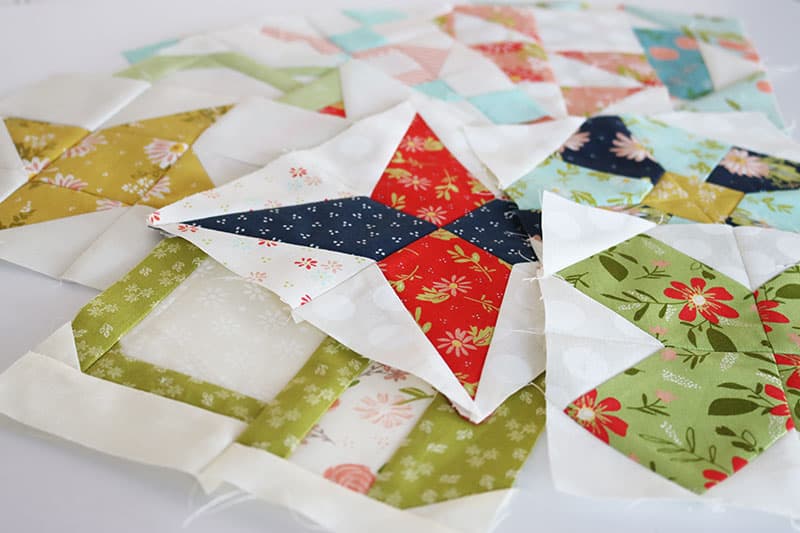 Sampler Spree Week 2
Remember that with this sew along you can sew as few or as many blocks each week as you'd like. You can follow the block numbers and colors that Susan (Sampler Spree author) has chosen for the sew along or do your own thing. It's just my kind of sew along!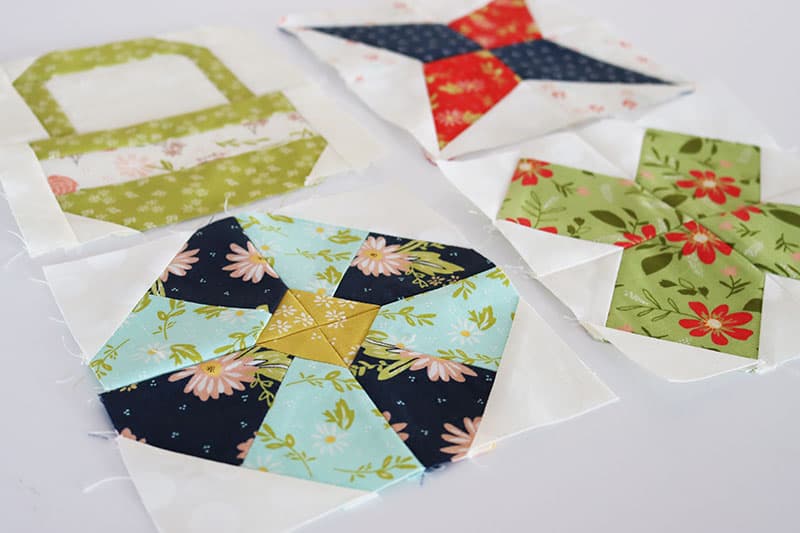 Sampler Spree Week 2 Blocks
This week I made my goal of four blocks. I didn't get to an extra one this time, but hopefully next week I can make a couple of extras. Here are the blocks I made this week with a few extra details: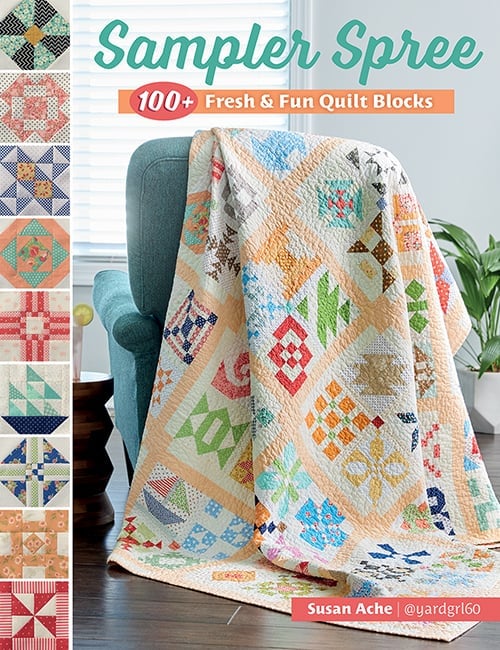 More Sampler Spree Links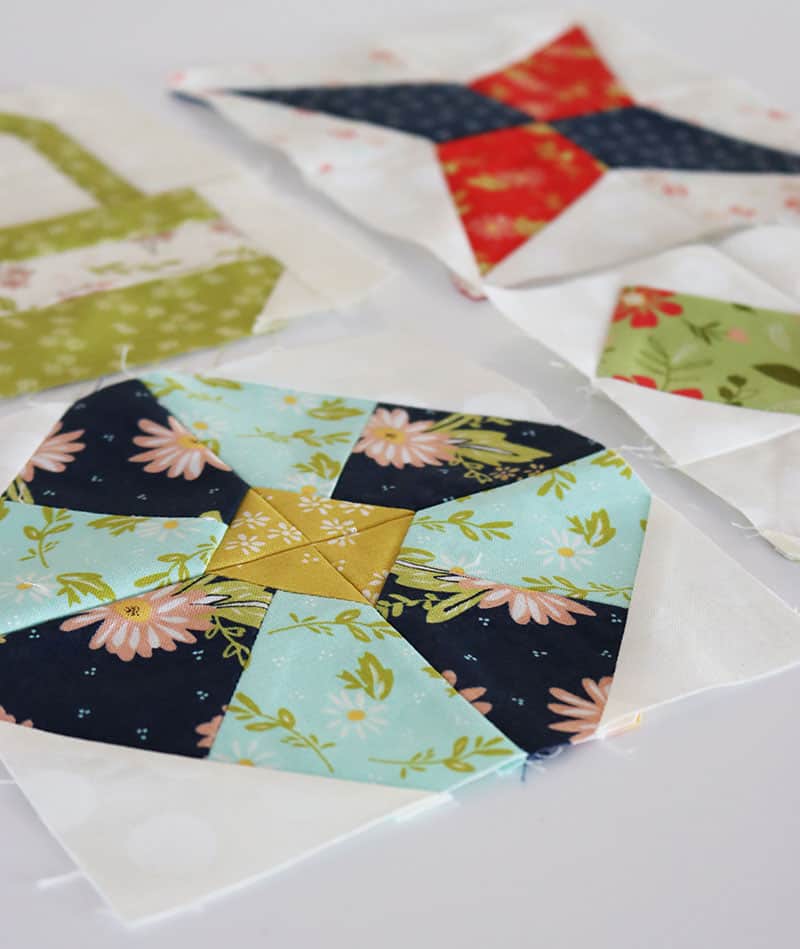 Happy quilting, and thanks so much for stopping by!