Hello, friends! It's hard to believe that we are past the half-way mark in August. And with fall just around the corner, I'm beginning my content planning for the remainder of this year and early 2022. I would really love your thoughts and input as I get organized for the next seasons over the next couple of weeks. Additionally, I have some recent finishes with our Seashore Drive fabrics to share with you today.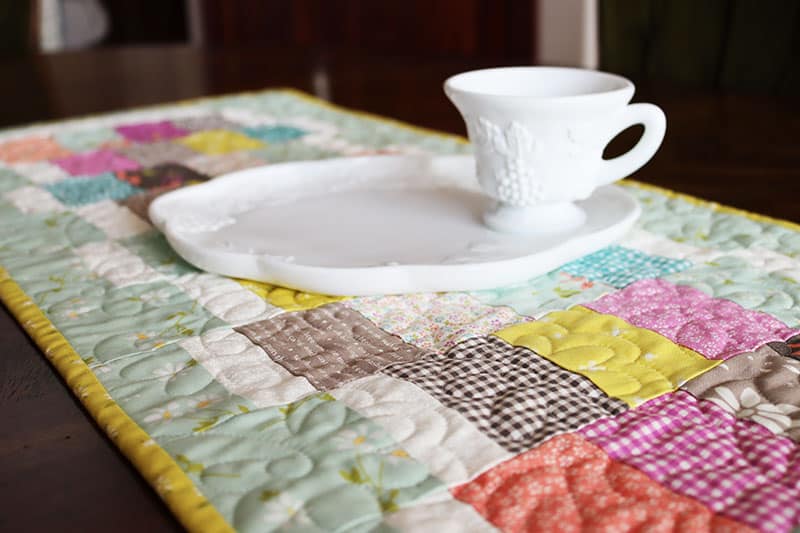 Quilting Life Reader Survey
The Quilting Life Reader Survey shouldn't take too much of your time. (I tried to make it short and easy to fill out). It's mostly in checkbox format with just a few places to add in written answers. I really do use the survey answers as a guide as I plan content and appreciate your help in advance! Go here or click the button below to fill out the survey.
Table Runner Finishes
After making several large quilts and projects with our Seashore Drive fabrics, I was excited to make some smaller projects, too. So last week I made two of my favorite table runner patterns using our fabrics and was so blessed that my friend Gail was able to quilt them right away. The pattern on the left is the Cha Cha Cha design, and on the right is the Mini Brick Road pattern–both by Atkinson Designs. They are both charm pack patterns and really show off all of the prints in a collection.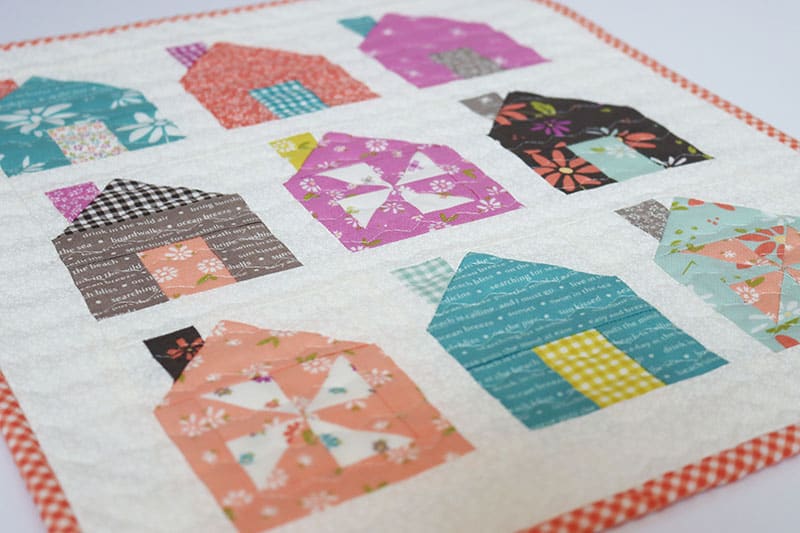 More Small Project Finishes
I also recently finished the Seashore Drive Mini Dwell quilt above, and it's already on the wall in my sewing room. This mini was a lot of fun to make. And, I'll be sharing a pillow tutorial later this week that I finished up along with the table runners. I've also just finished a Grandmother's Flower Garden block wall hanging to share next month.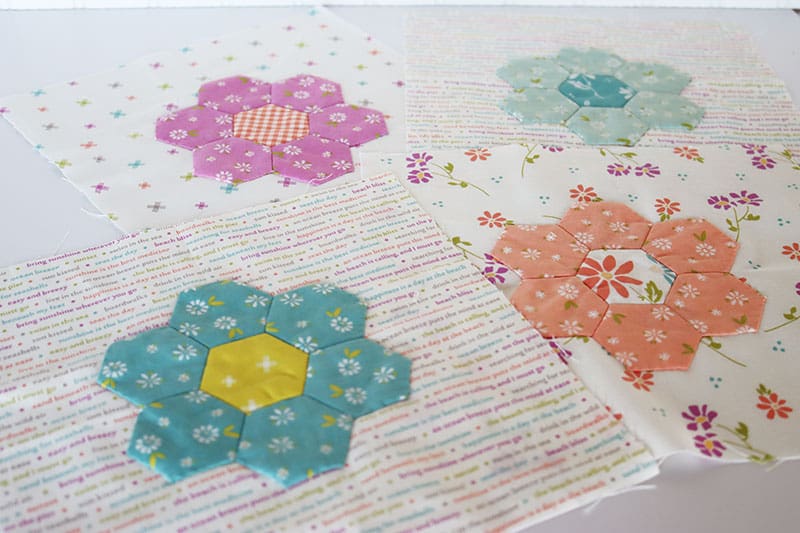 Thank you…
Thanks so much for taking the time to read today, and to fill out the survey if you have just a few minutes. Happy quilting!