Hello, friends! Today I'm super excited to share the results of some cleaning and organizing I've been doing in my sewing room over the past month or so. I've mentioned a few of my projects here and there on the blog and on YouTube. But I haven't really gone into much detail about them. I hope you'll enjoy today's ideas on my Quilting and Sewing Room Refresh: 3 Easy Steps.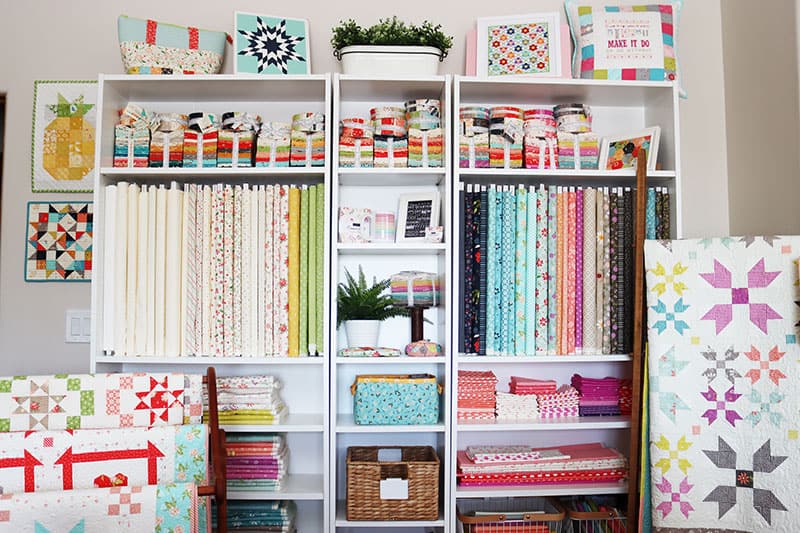 Quilting and Sewing Room Refresh
I did a lot of sewing over the spring and summer, and while I worked hard to keep the parts of my room clean that appear in my videos, there were other areas that desperately needed some cleaning and organizing. So I spent a bit of time each Saturday during the month of September cleaning, sorting, purging, and re-working some storage options. Here is the quick 3-step formula I used for my refresh.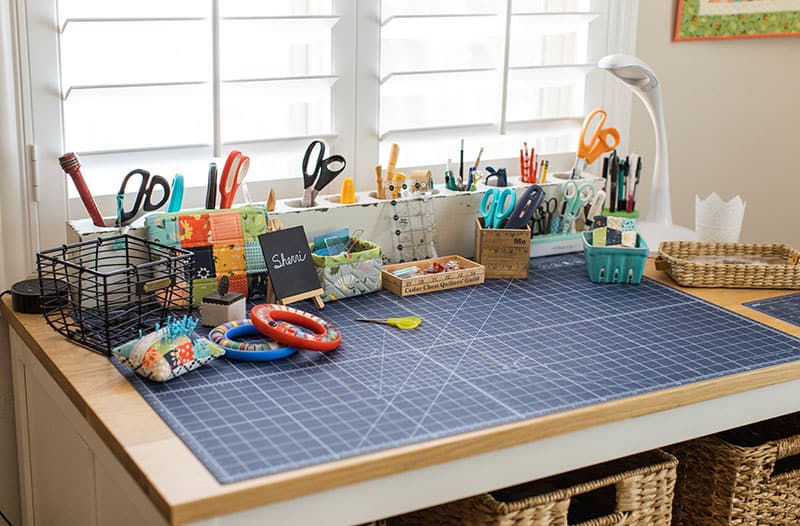 Clean the Flat Surfaces
I remember hearing about keeping flat surfaces clean years ago while watching an Oprah segment with Peter Walsh. His suggestion resonated with me in regards to keeping my home clean but also makes such good sense for keeping a sewing space clean. So the first thing I did was to take everything that wasn't absolutely necessary off of my cutting table, work station, ironing board, and sewing table. I just put it all on the floor one day and figured out where everything was going to go after.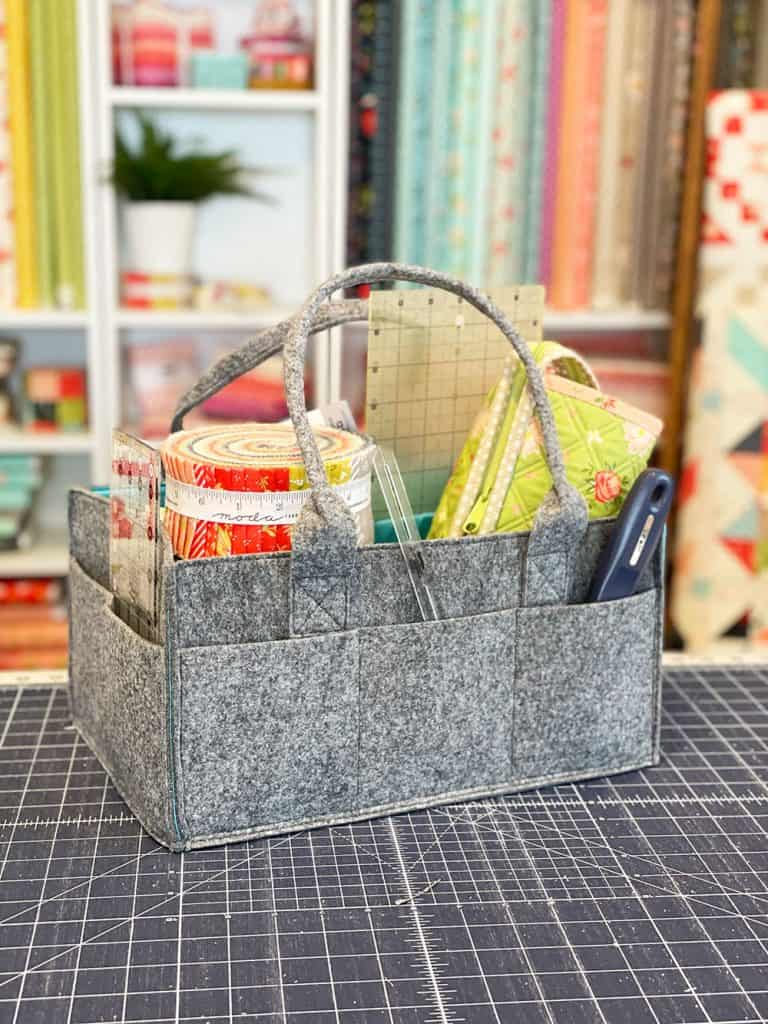 Sort and Purge
The next step was to sort and purge. For this step it's super helpful to have a couple of boxes or bags in the room when you begin. (This is another tip I'd often heard but never realized how important it was). I designated both a donate box and a trash box. Having the donate box made it easier to actually get rid of items. I also moved the donate box to my garage as soon as I was done. Keeping it in the room would have made it too tempting to go through and pull things back into my room.
Consider Storage Options
After clearing my flat surfaces, I realized that my main issue was storage options for works in progress. I have several project bins and bags and storage baskets and carts. But I still had things that weren't stored well–they were simply in piles on my work table. Because many works in progress weren't contained they were cluttering my space. Since I've been using a lot of Christmas scraps for gift items, I was able to condense a few Christmas fabric storage bins and open up storage for other projects. I was also able to empty up space in the rolling cart I keep by my sewing machine. Now I keep only current works in progress in that space.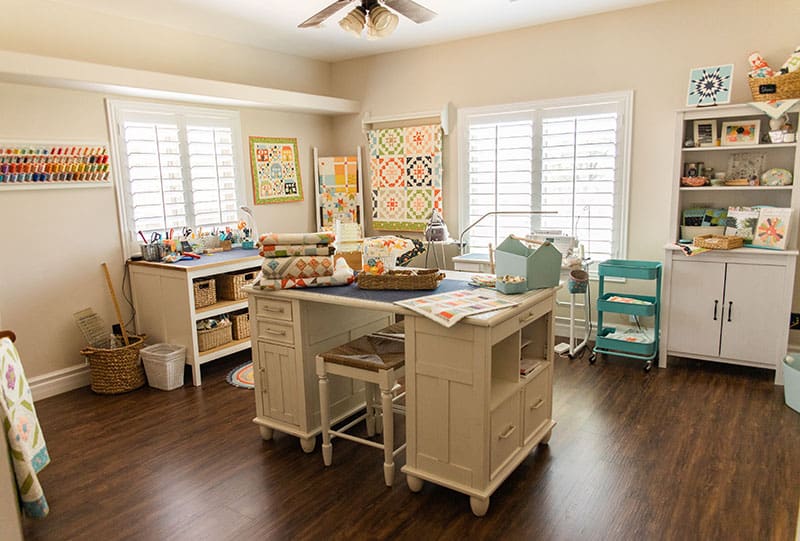 Final Thoughts
These steps are essential for maintaining a clean workspace: Clearing the flat surfaces, sorting and purging, and considering storage options. But there is actually a fourth step you'll want to implement. I've found that making it a priority to regularly review these three steps is essential. Whether you choose to do this weekly, monthly, quarterly or yearly depends on your schedule, but be sure to plan on regular clean-ups and reviews.
You might also find the following sewing room organization posts helpful as you work on your own space: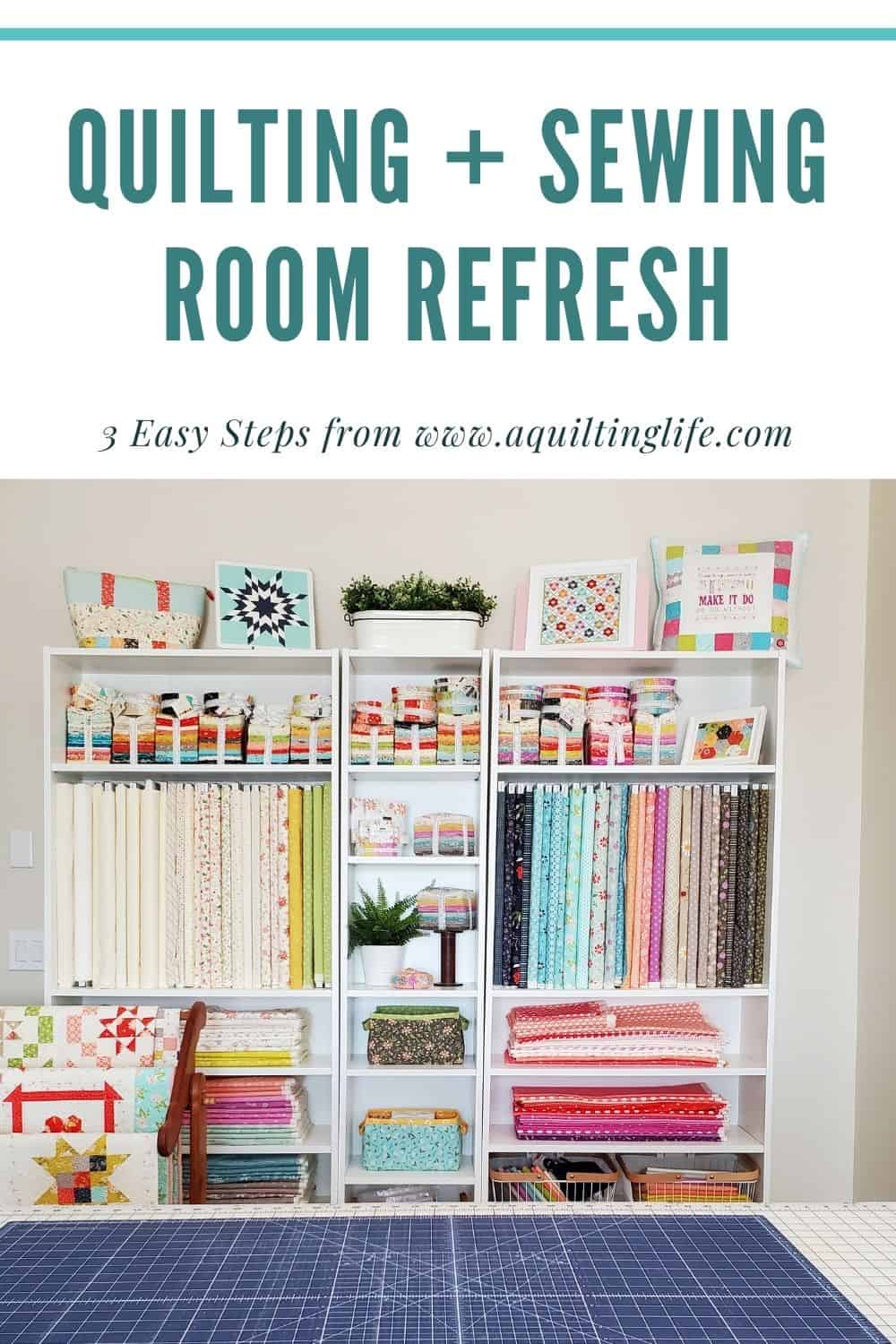 Thanks so much for reading my Quilting and Sewing Room Refresh: 3 Easy Steps post. Now really is a perfect time to do a sewing room clean up because before we know it the holidays will be here. I hope you've found some helpful ideas today. Happy quilting!