Hello and happy Tuesday!  Today I'm sharing something I've been trying to finish up for you for a little while!  While organizing over the past few months I've felt that it would  be nice to have a printable check list to mark off my sewing room organization progress.  And then I decided to make one to use… and I thought you  might find it useful as well.  So today I'm sharing 20 Steps to help with your sewing room organization.  And I've got a printable PDF you can download to help you every step of the way!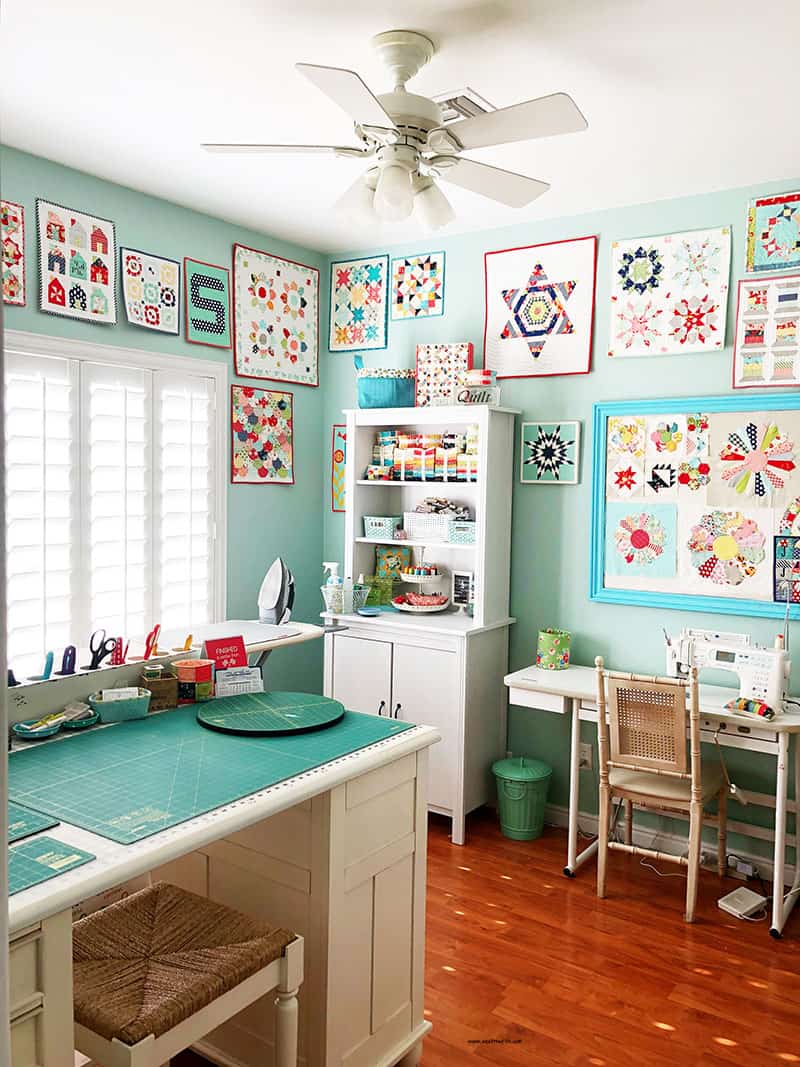 First, some tips (these are actually on the first page of the printable so you can review them as needed).
Before you Begin your Sewing Room Organization:
Brainstorm about your space and how you want it to function.
Prioritize which areas to focus on first (you don't have to use the suggested order).
Break projects up into smaller steps if needed.
Make a time estimate for each step–put on a calendar if needed.  Or choose one day each week to tackle one of these projects.
The brainstorming part is actually one of the most useful things you can do before getting started.  Think about what currently works for you and what you would like to function better.  If you get all of this down on paper it will help you as you plan and organize your space.

I based my list on the Summer Organizing Series I did here on the blog back in 2014. But I made a few changes based on my experiences organizing over the past few months. Scroll to the bottom where each one of my organizing posts from that series is linked. You can then go to those specific posts to get more information on certain topics.
Helpful Hints for your Sewing Room Organization:
"Batch" similar tasks. For instance, you might want to tackle books, patterns, and magazines in one sitting.
Use "time blocking." Time blocking means that you set aside a certain amount of time for a task on a given day. Turn off your phone and try for minimal interruptions and distractions during this time period. I recently turned off all notifications on my phone for a few days and was amazed at how much more work I was able to get done without those seemingly small distractions.
When you plan, add 50% extra time to your estimate. This will help make sure you stay on schedule.
Start with the easiest thing on the list so you can gain momentum.
Break up projects as needed. For example, you might want to focus on rulers during one time period if you have a lot of specialty rulers.
Be realistic–an organized sewing space won't happen overnight.
Be willing to adjust your timetable as needed. Remember that you want to keep sewing, too!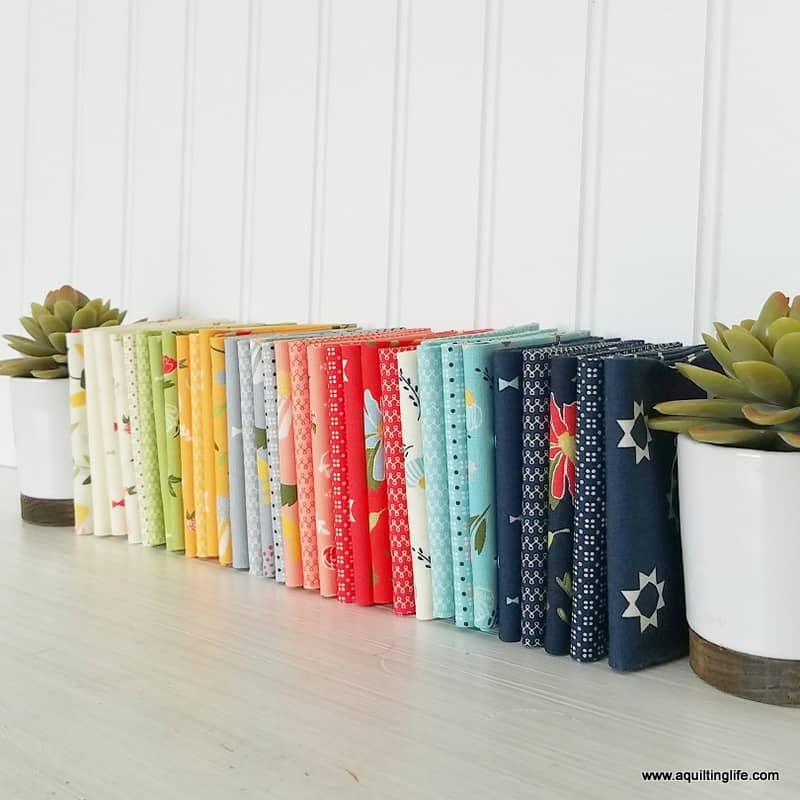 The PDF printable contains two pages. Page one contains the "before you begin" and the "helpful hints" included in this post. Page two is a checklist including 20 specific steps you can take to work on creating an organized sewing space.  Go here to download the PDF printable.
Happy quilting, happy creating an organized sewing space, and thanks so much for stopping by!