Hello, friends! Today I'm sharing a fun Quilted Pillow Sham as part of my monthly small project series. This pillow sham front and back was pieced from a mix of fat quarters and is a terrific stash or scrappy project. Additionally, you'll find some of my other favorite pillow sham projects to make. You can get an up-close look at these projects in today's May Small Project video.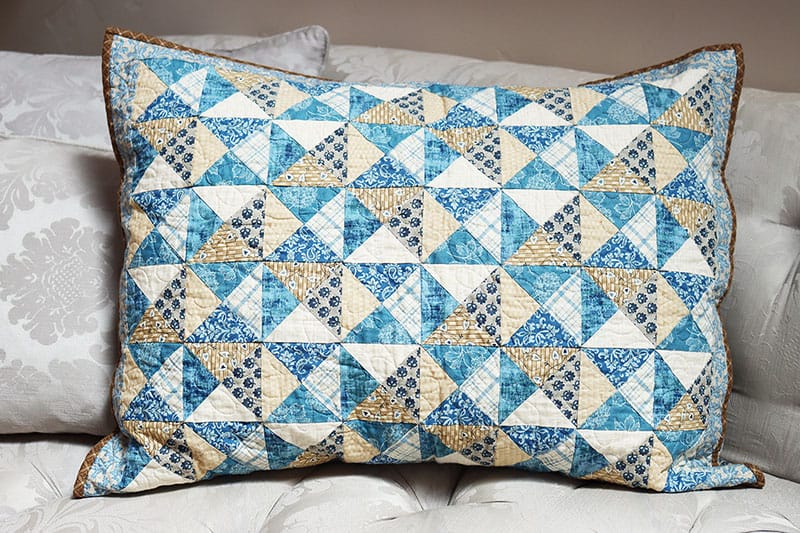 Quilted Pillow Sham
The Quilted Pillow Sham finishes at approximately 27″ x 21″ as shown above (it shrunk just a bit with quilting). It works well with a full standard size bed pillow. I used a total of 10 fat quarters to make the pillow front and back along with some muslin and batting for the pillow front. The back of the pillow features a standard envelope-style closure. If desired, you could also add a button to the back of the pillow. You can find the pattern for the Quilted Pillow Sham here (or click the button below).
Patchwork Pillow Sham Tutorial
I also have a simple patchwork pillow sham tutorial from a couple of years ago here on the blog. This pillow sham uses simple square patchwork and has a zipper back for the shams. Get those links below: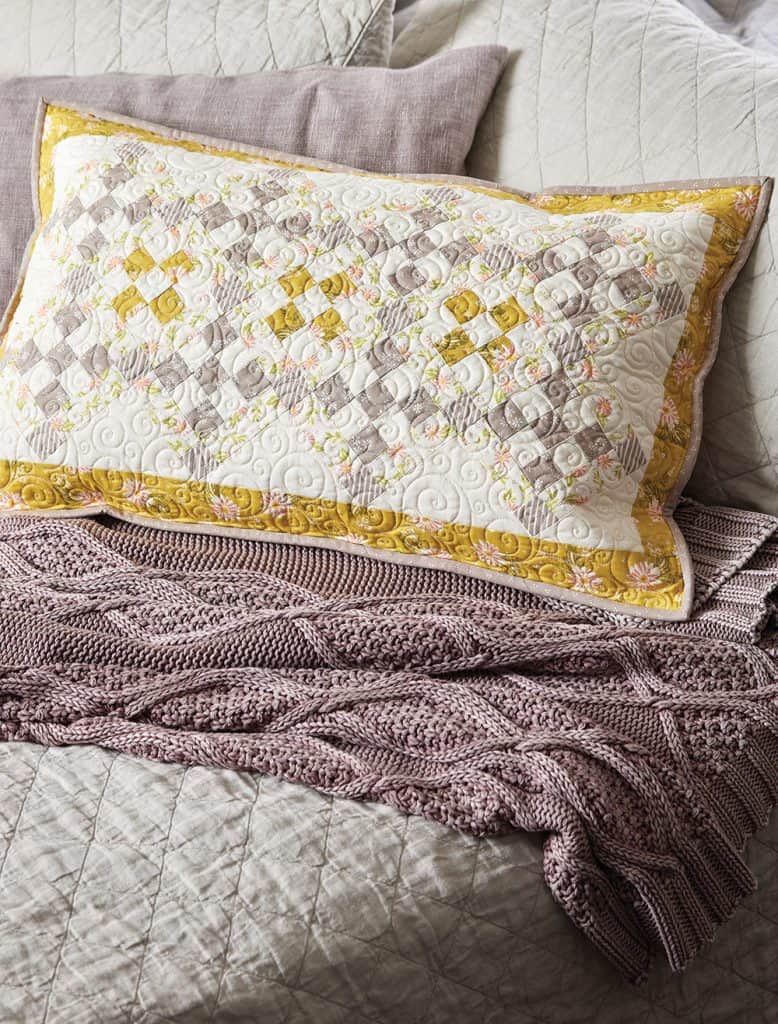 Garden Bloom Pillow Sham
Another great pillow sham option is the Garden Bloom Pillow Sham pattern found in my Home & Hearth quilt book. The sham pictured above was pieced with fabrics from our Happy Days collection and quilted by Marion Bott. (You can also find the book with this pattern on Amazon here).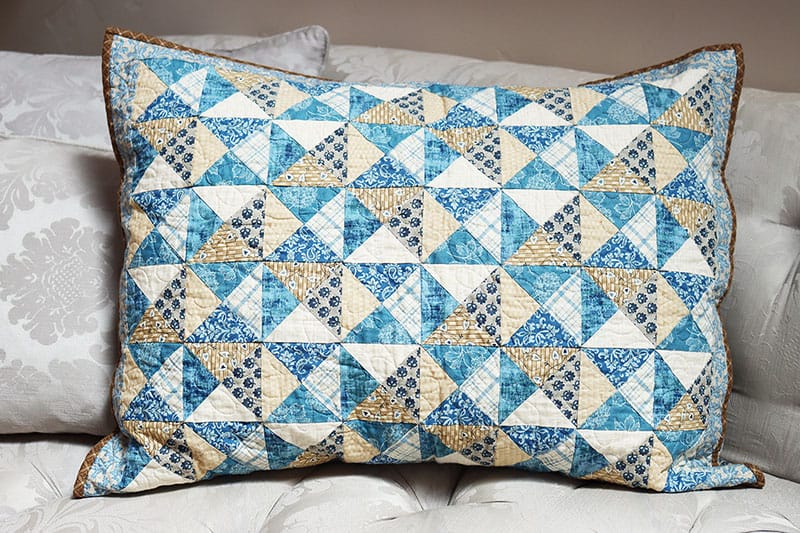 Quilted Pillow Sham Video + More Pillow Sham Ideas
We recently filmed a video with all of these fun pillow sham project ideas. You can watch my video above or go here to watch it on our YouTube channel. I share all of the pillow shams in today's post so you can see them "in person." You can also see the back of the fat quarter pillow sham pieced with fat quarters.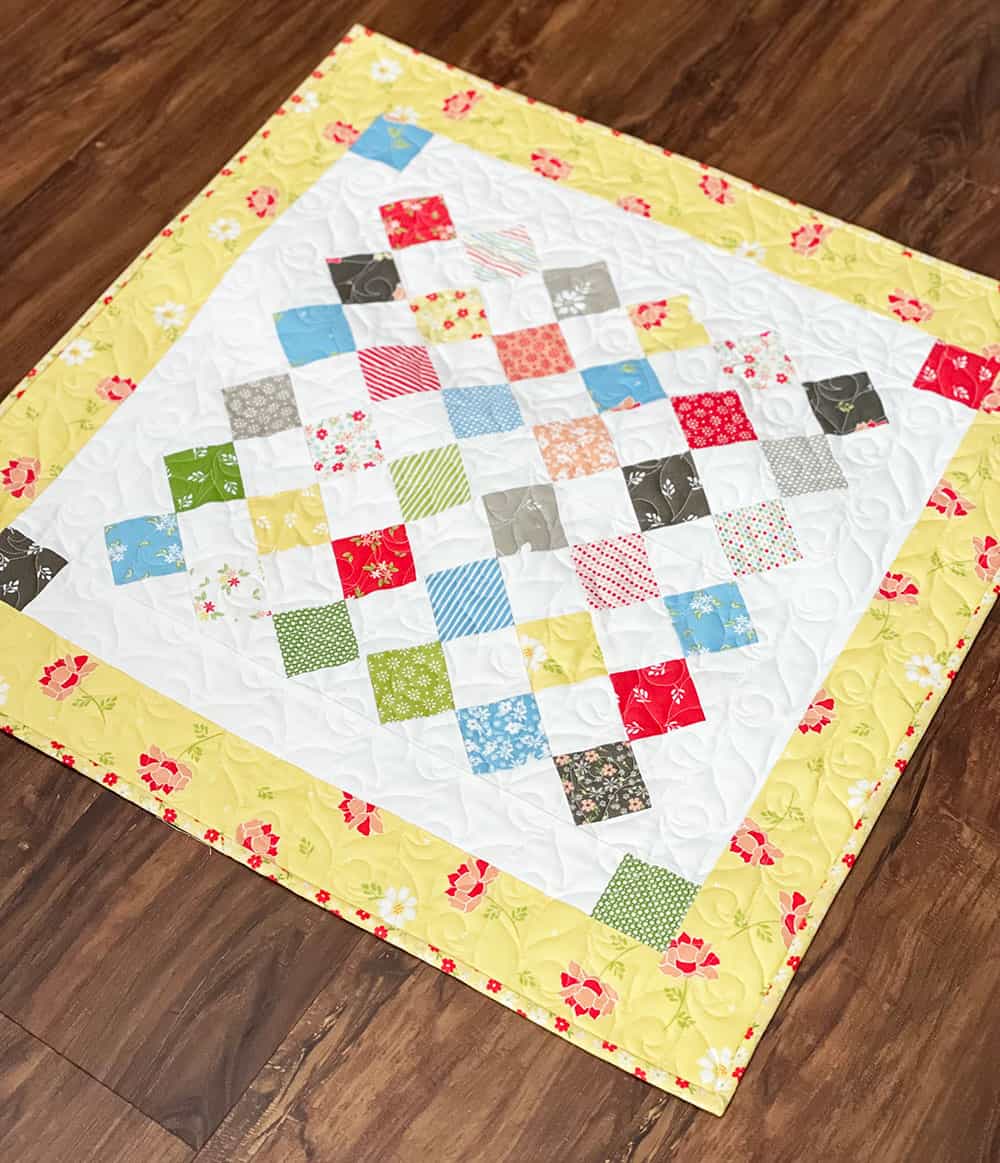 More Small Projects
If you are looking for more small projects, you'll find lots of ideas at the links below: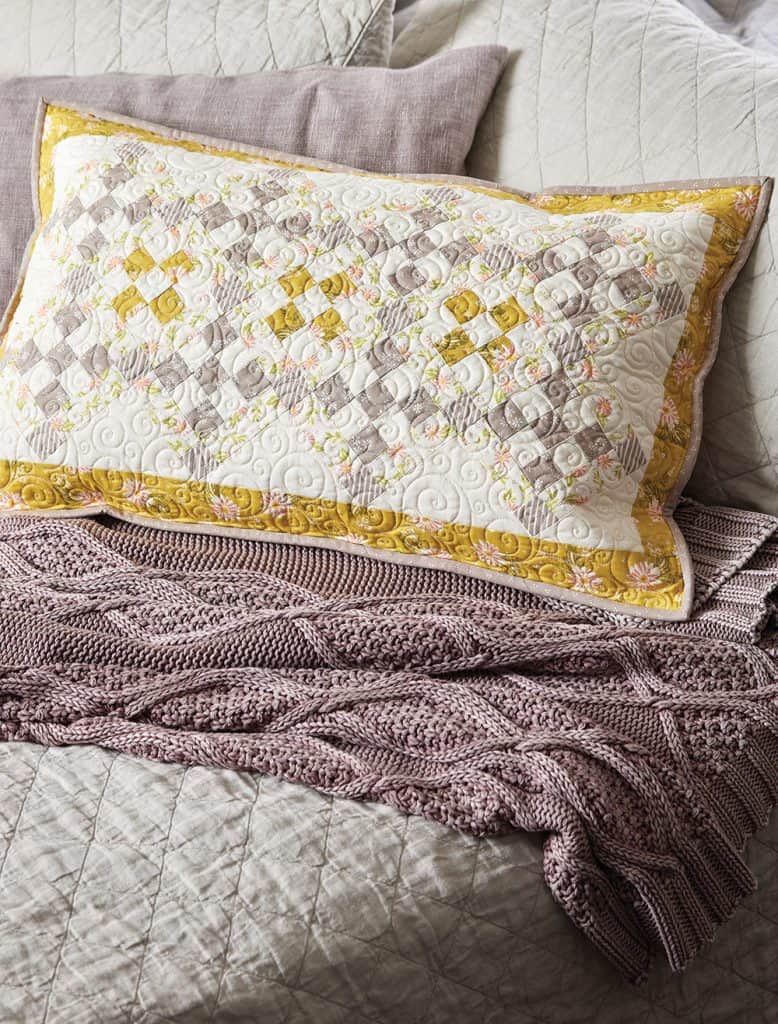 Thanks so much for stopping by! Happy quilt