Hello, friends, and happy Friday. I'm happy to be able to stop by today and share the Moda Blockheads 4 Bonus Block 4, "Zipper." With today's block we now have a total of 12 different blocks. And it's fun to see them all together when I take the photos after each sewing session.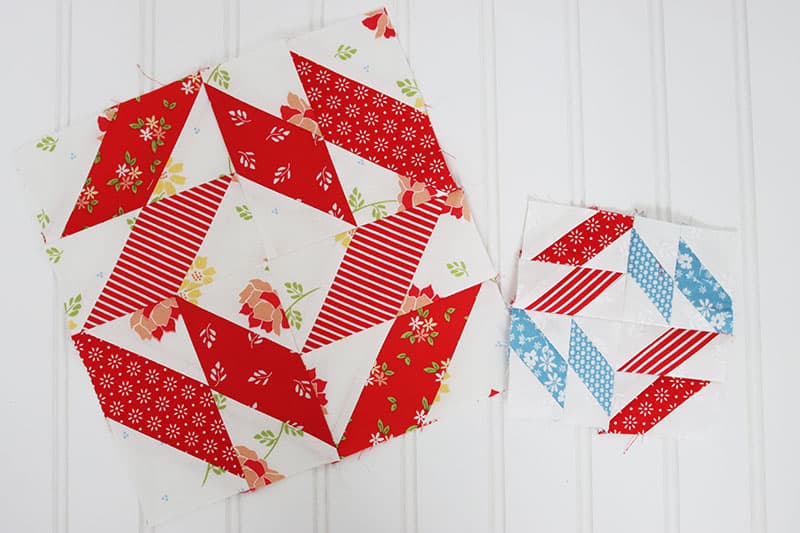 Moda Blockheads 4 Bonus Block 4
My large block group was needing a pop of red, so I took the opportunity with this bonus block to use four different red prints from our Emma collection along with one of my favorite low-volume prints. For my 4.5″ finished block I used two red prints and two blue prints with the tone on tone leaf print. I love how both of these blocks turned out. Get the Bonus Block 4 pattern PDF here, or click the button below.
Bonus Block 4 Details + Tips & Tricks
This week you'll definitely want to consider the Mini Simple Folded Corners Ruler–it saves a ton of time and doesn't require any pencil markings. Plus, your corners are trimmed before you sew which also saves a lot of time.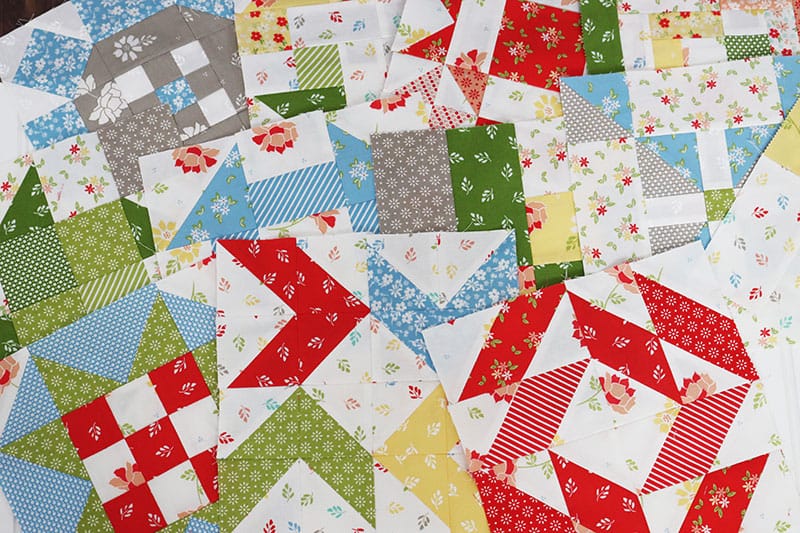 Next Week's Block
Be sure to stop by next Wednesday, May18th for the Moda Blockheads 4 Block 9 pattern PDF. Also, a little bird told me that there may be more than the original 8 bonus blocks that were announced. More blocks will mean more options for a larger quilt!
Happy quilting!