Today I'm sharing some thoughts and ideas a little bit different than my usual mix of quilting tips and techniques. I'm often asked about my specific Planning Systems and Routines especially as they relate to getting sewing accomplished. Read on for the planning techniques I've learned over the years along with the systems I use daily, weekly, monthly, and quarterly.
I need to provide a disclaimer here, though. I'm definitely not anywhere near perfect in this area. I get behind or am found to have too many things on my list more often than I'd like. However, I definitely feel like I've improved since becoming really intentional about my time a few years ago.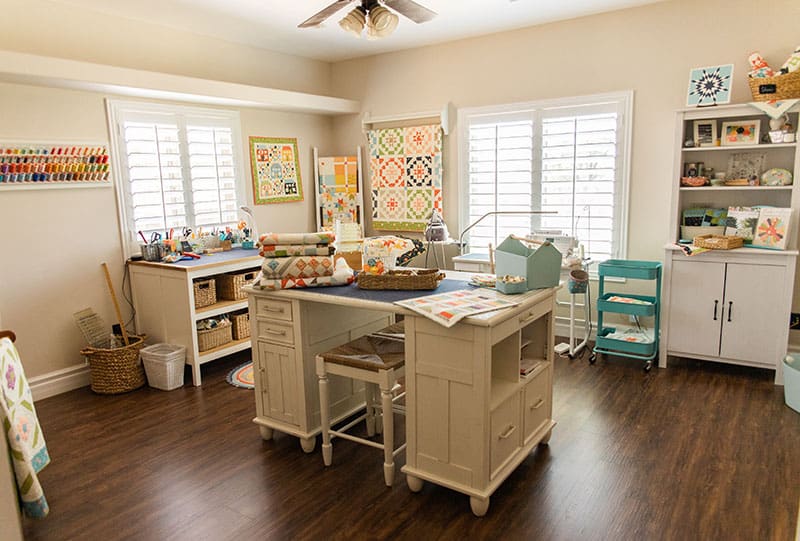 Planning Systems and Routines
I've always been a calendar/planning/productivity nerd. As a child I loved getting a new calendar and setting goals and making plans for the year. I always organized twice a year–at the beginning of the school year and then again with the new year. Today I rely on quarterly, monthly, and weekly planning to stay on top of things.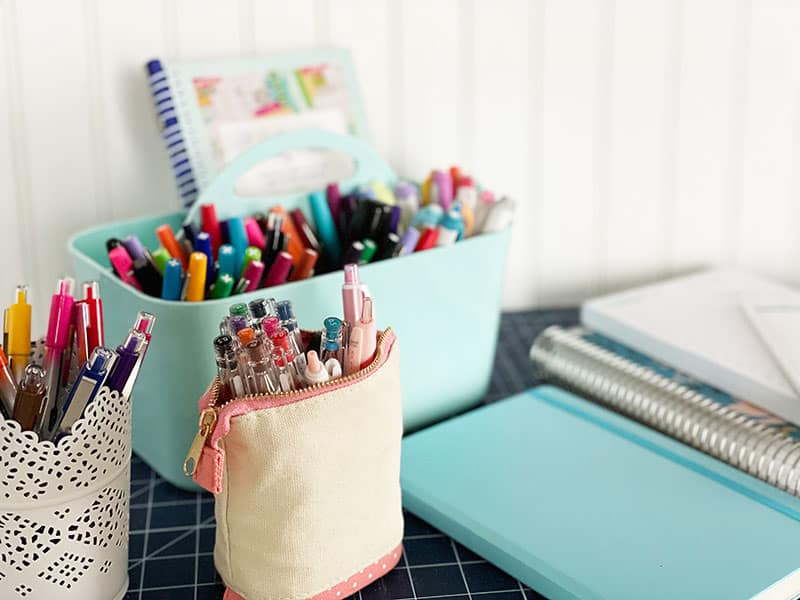 Quarterly + Monthly Planning
My quarterly planning is super simple. I have a page in my notebook for each quarter, for example, 2020 Quarter 1. On that page I make two columns–one is a list of work projects I know I need to get accomplished over the next couple of months. The other column contains home/personal goals and plans. I will often pencil in the due date or the name of the month I plan to work on each item on these lists. These lists provide a project bank I can refer to throughout the quarter. I check them off when they're finished and move unfinished tasks to the next quarter or cross them off entirely if I no longer want to work on them.
Monthly Tasks
At the beginning of each month I review the monthly calendar in my planner and on my phone. (When I was traveling a lot it seemed easiest to put everything on my phone, but over the past year I've relied on my paper planner). I make sure appointments and tasks appear on the weekly pages of my calendar and not just on the monthly page where they might get missed. And then I schedule items from my quarterly list for that month.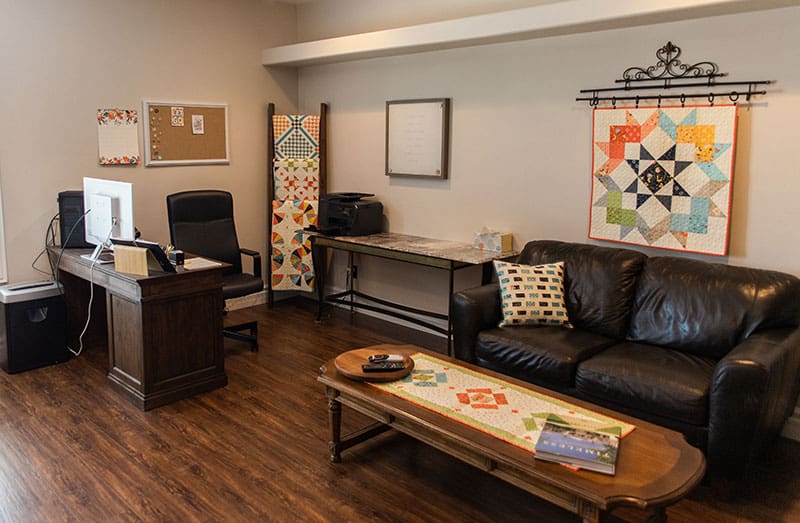 Weekly Review
The backbone of my organizing is my weekly review which is a practice I've been doing for many years. On Sunday afternoons I sit down with my notebook, planner, and weekly desk pad to go over the following things:
What I accomplished the prior week (so important!)
Work Tasks for the Week
Personal Plans for the Week
Sewing for the Week
Home Tasks for the Week
Menu Plans for the Week
and Mail/Paperwork
At this time I look at everything that needs to be accomplished during the week. Then I assign a block of time to that task and write it down on my weekly pad. I put a lot of administrative type tasks on Mondays and try to be sure to leave several creative time blocks during the rest of the week. Friday is my "catch up" day which I try to leave open in case other projects need to be moved to the end of the week. Saturdays are left open as much as possible for sewing. And I really try not to have anything on the calendar for Sunday.
Weekly Big Three
At the end of my weekly review I write my Weekly Big Three goals on a whiteboad near my desk. This is a new technique I've been using, and it's so helpful. I'm currently looking for a smaller whiteboard for my sewing room so I can write a separate Weekly Big Three for sewing projects.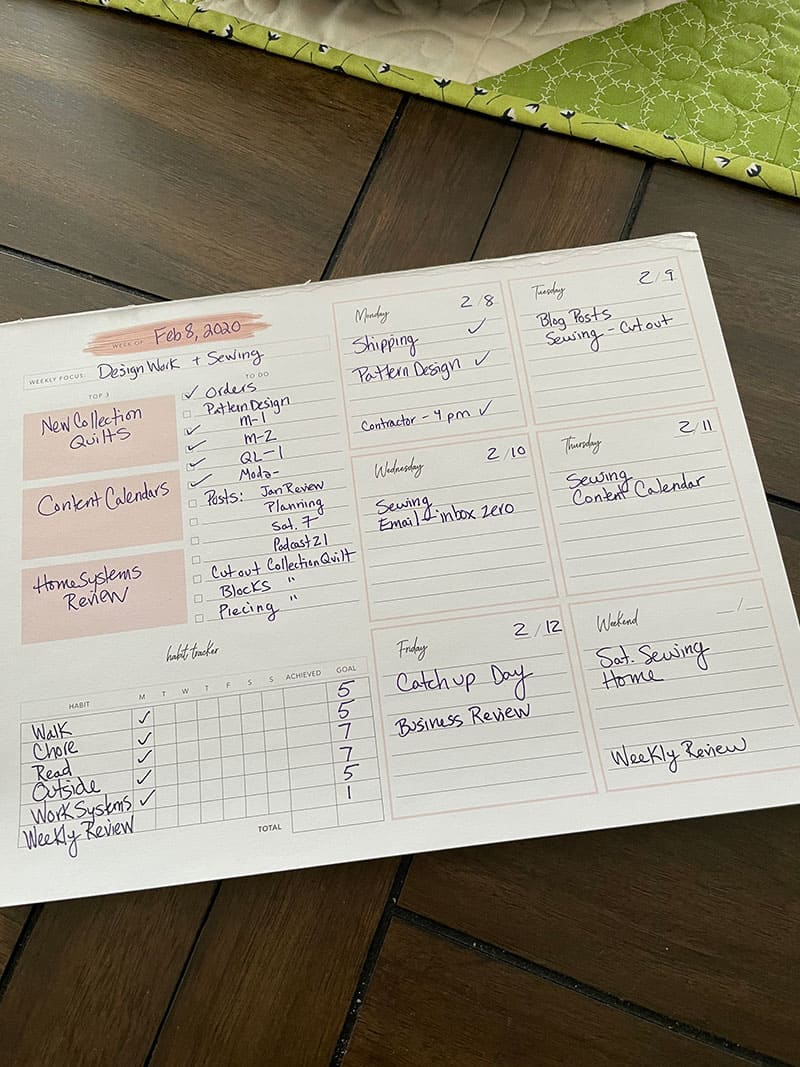 Time Blocking
A really important first step for organization and productivity, though, is to participate in a period of review to see how your time is generally used. For a good while I participated in time blocking using the Laura Vanderkam method. I literally wrote down everything I did for a couple of weeks with time logs as much as possible. This really helped me to know how long it takes to accomplish certain tasks. For example, I know that if I have all of the blocks to an average sized quilt finished that I need about 2 hours to have it put together with borders if it's a straight set quilt and about an extra 30 minutes for an on-point quilt. With my knowledge from my time blocking experiences I'm able to pretty accurately schedule things out for the week.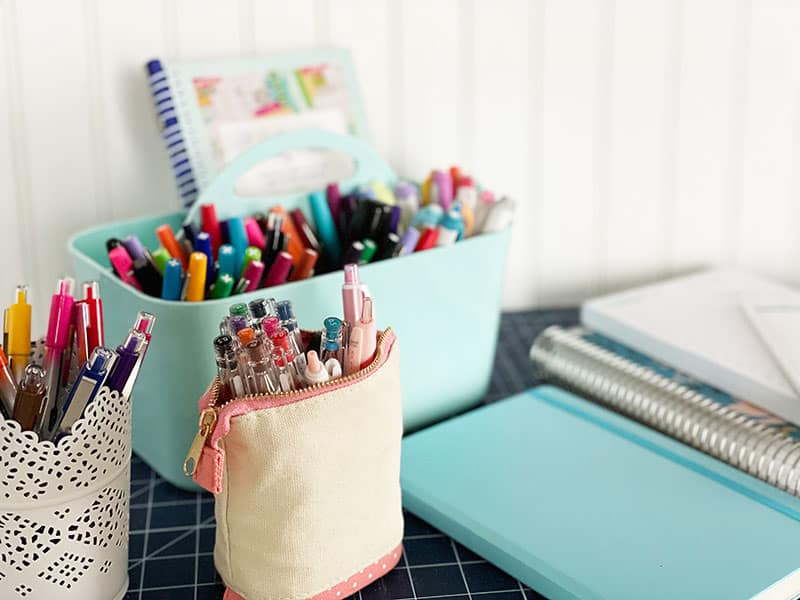 Home/Personal Systems
I feel like having a plan or system in place for each of the following really helps me keep our home running smoothly and also helps me keep on track of my personal life:
Menu Planning ( I do this bi-weekly and have just started keeping a list of our meals to help with planning).
Grocery Shopping–I'm really blessed here because my husband does all of our local grocery shopping. I make a Costco/Trader Joe's run about once every 4-6 weeks.
Cleaning–I do one chore a day and then schedule bigger tasks for Saturdays.
Bill Payment and Mail–Anything that can be disposed of or handled daily goes to the garbage, shredder, or the bill/to file basket. On Fridays I pay anything that needs to be taken care of that week and then file anything that needs to be filed.
Personal Goals–I need to do a lot better with this one. We've had so many home projects over the past year that I feel like I'm finally catching up a little to do some more personal things.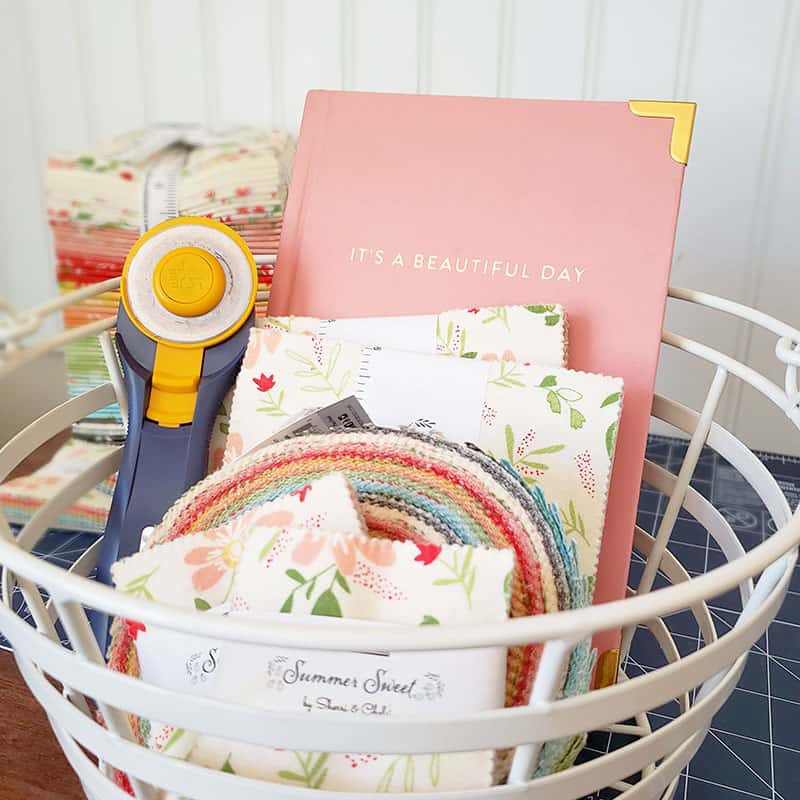 Business Systems
Just like one needs systems to keep things running smoothly at home, one also needs systems put in place for work whether you work for someone else or for yourself. Here are the things I try to keep up with weekly:
Emails
Design and Pattern Writing
Blog Post Writing
Content Planning
Sewing
Photography
Social Media (the hardest for me to stay on top of)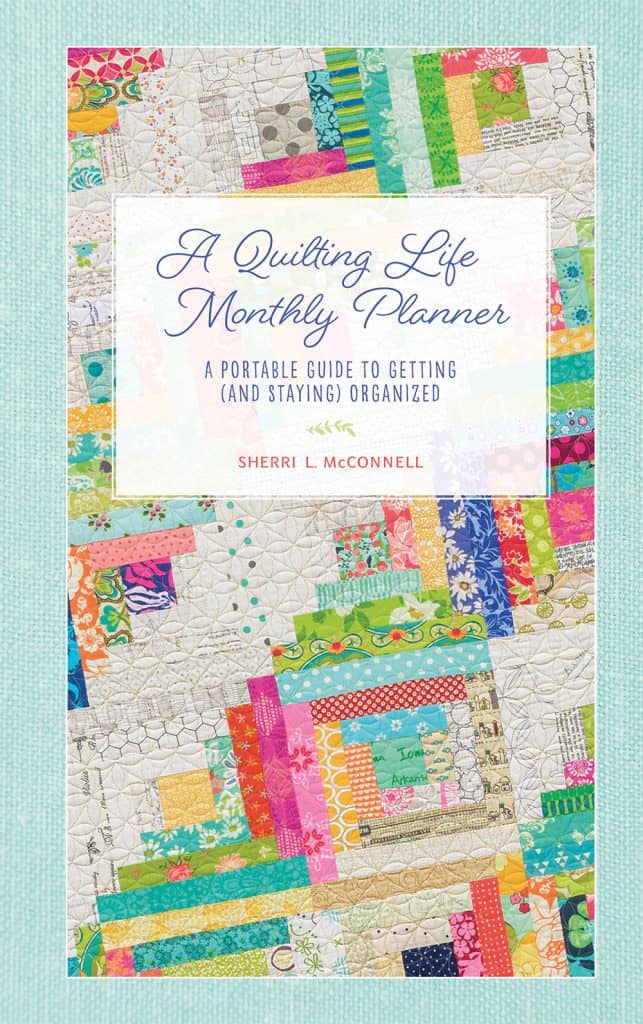 Sewing Systems
Being a quilter or creative maker of any kind also involves utilizing systems to keep on track of goals, projects, and supplies. I have systems for the following (many of which are detailed in my Quilting Life Planner which was designed as a personal reference tool for quilters):
Projects (Long term, short term, bucket list, and current sewing)
Stash/Fabric Inventory
Scrap Management
Notions and Tools Inventory and Management
Just a Few More Thoughts
Thanks so much for reading about my Planning Systems and Routines. (I know this was quite a long post). I'd love to hear any comments about tips and tricks you use to stay organized as well as questions I might be able to answer in a future post.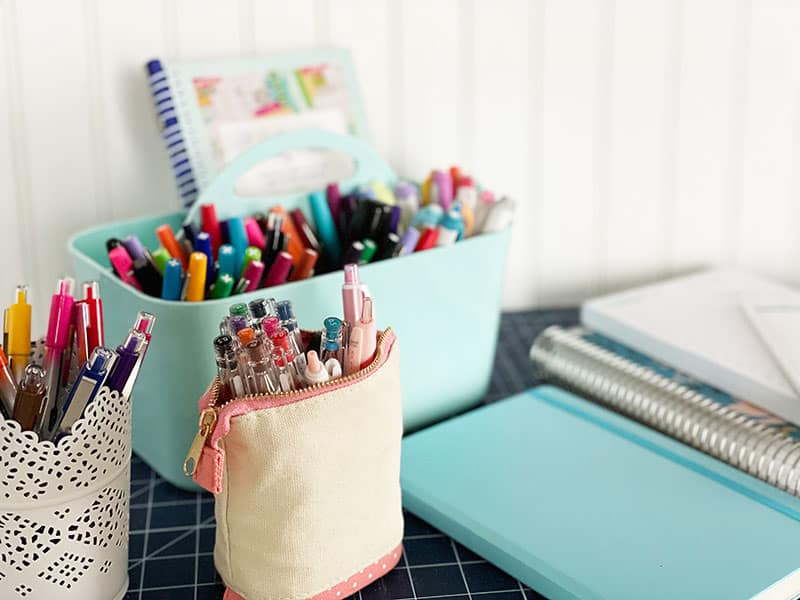 Happy quilting, and thanks so much for stopping by!