Hello, friends! Today I'm sharing three projects that I either just finished or that recently returned home from the publisher. Two of the quilts are from recently published books, and the third quilt is my finished Moda Block Heads 3 quilt. With all three of them finished/home at once I thought it would be fun to present a February Quilts Trunk Show. Enjoy!
February Quilts Trunk Show
It's been well over a year since I was able to participate in an in-person quilt trunk show. (I am really missing trunk shows these days). Hopefully I'll be able to participate in live quilting events again soon. But for now I thought it would be fun to try a video format for my little show.
February Quilts Trunk Show Video
You can watch the February Trunk Show above, or go here to watch it on my YouTube channel. And continue reading for some quilt details, pictures, and links to the quilt/project information.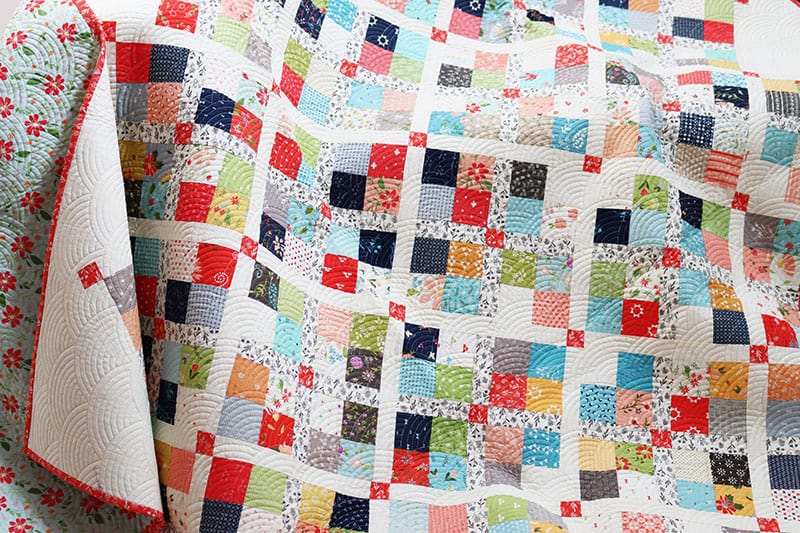 Charming
Charming holds a special place in my heart because it was the first quilt I finished in my new sewing room–before we even moved in last spring. It also has a fun backstory. I started piecing the blocks while on a fun retreat with friends at the Oregon Coast last summer. That trip was my last trip before everything shut down. When I returned home we had lots of work to do on our home to get it move-in ready. As soon as the sewing room was painted and had flooring, I moved my machine in and set to finishing this quilt which needed to get to the publisher.
Scrap School
The Charming quilt is also special because it appears in my friend Lissa's book, Scrap School. I was honored to be able to participate in this project because Lissa has been a wonderful friend and mentor to me. If you aren't already reading her blog, you should definitely add it to your reading list. She is so very inspiring. The other quilters who have projects in the book are all inspirational to me as well. If you love scrap quilts, you'll definitely want to get this book soon!
Happy Days Table Runner
My Happy Days Table Runner returned home in the same box from Martingale as my Charming quilt. This table runner is pieced in Summer Sweet fabrics and named after our collection shipping next month. True story: I couldn't think of a name for this project as I was sewing many other projects at the time. When it was time to turn in the pattern and quilt we had recently finished designing our Happy Days collection. So I thought that the collection name would be perfect for this project. I'm excited to be able to use it on our table now as I see signs of spring already. And the Happy Days Table Runner is included in the brand new Moda All-Stars Top the Table book with several table runners that I want to make as well. Find Top the Table here.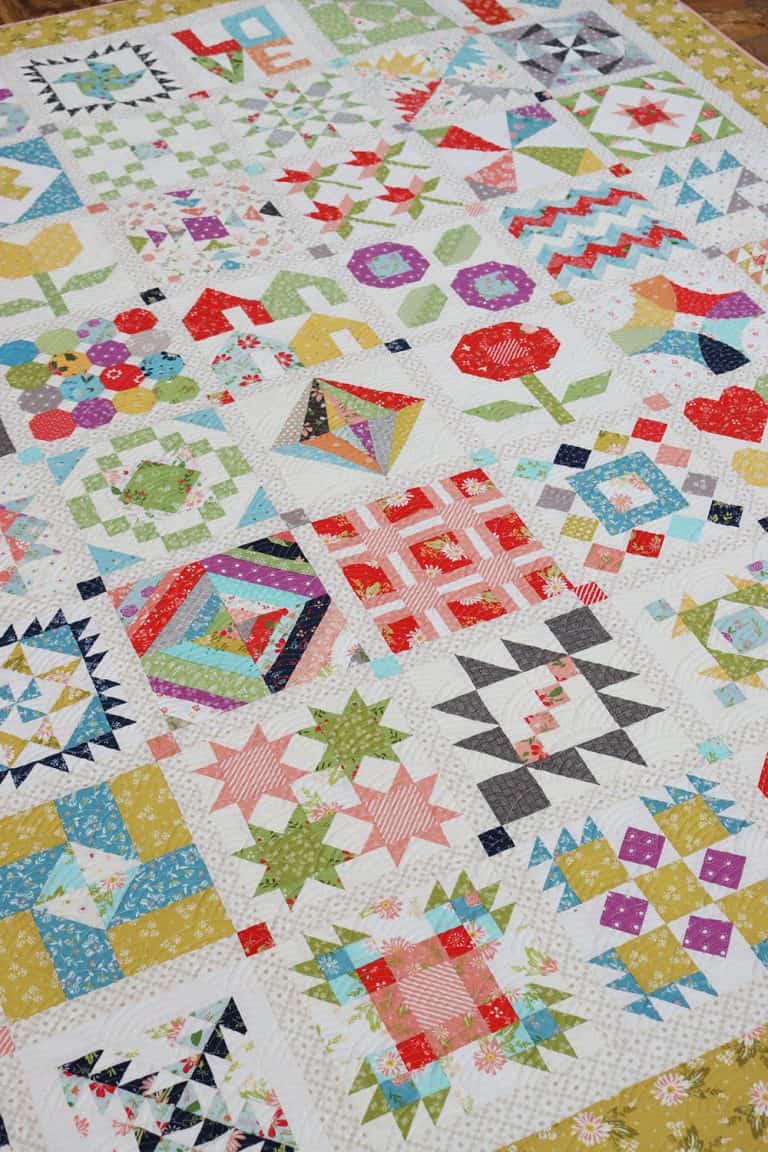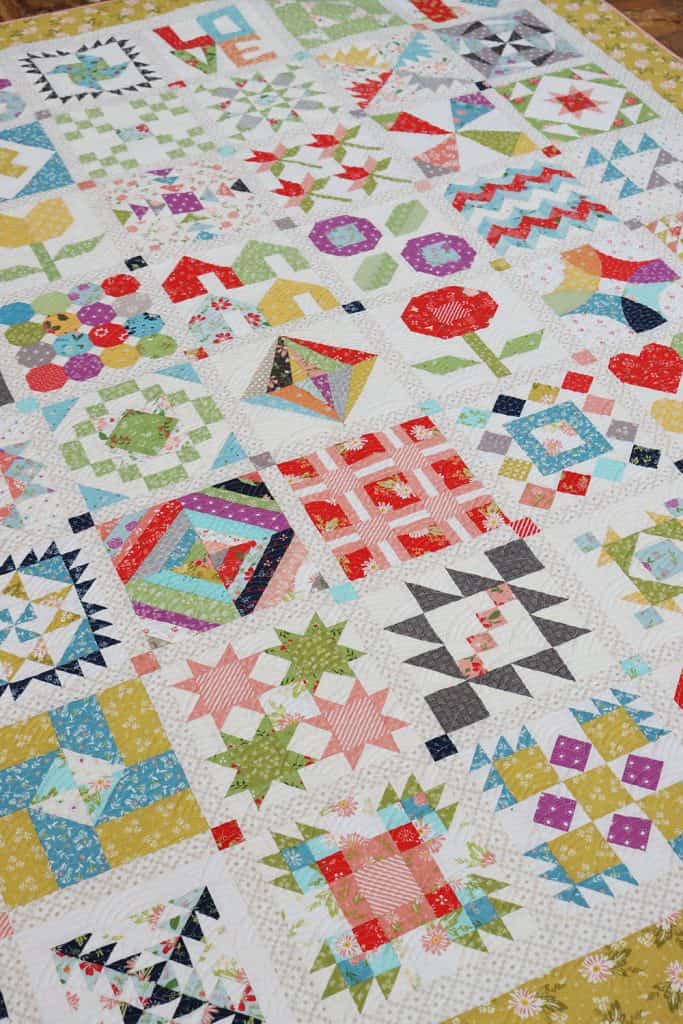 Moda Block Heads 3 Quilt
Finally, I had to share just a little more about my finished Moda Block Heads 3 quilt and felt like it definitely deserved to be in the trunk show. This scrappy quilt uses fabrics from all or nearly all of our collections through Happy Days. The first blocks for this quilt were also made at the same retreat where I worked on my Charming quilt–and the rest of the blocks were made during the shut-down of the last year. So these blocks and this quilt will always remind me of the soothing balm that quilting has always been and especially is to me now. See more pictures of my quilt and get links to all of the free block patterns here.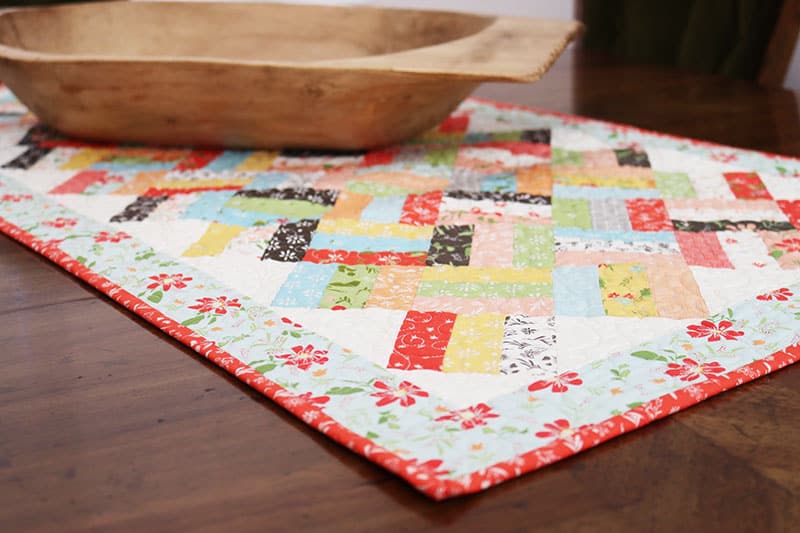 I hope you enjoyed some of the more personal details about each of these quilts and that you'll enjoy todays mini February Quilts Trunk Show, too. I plan on having a few more video trunk shows over the next several months.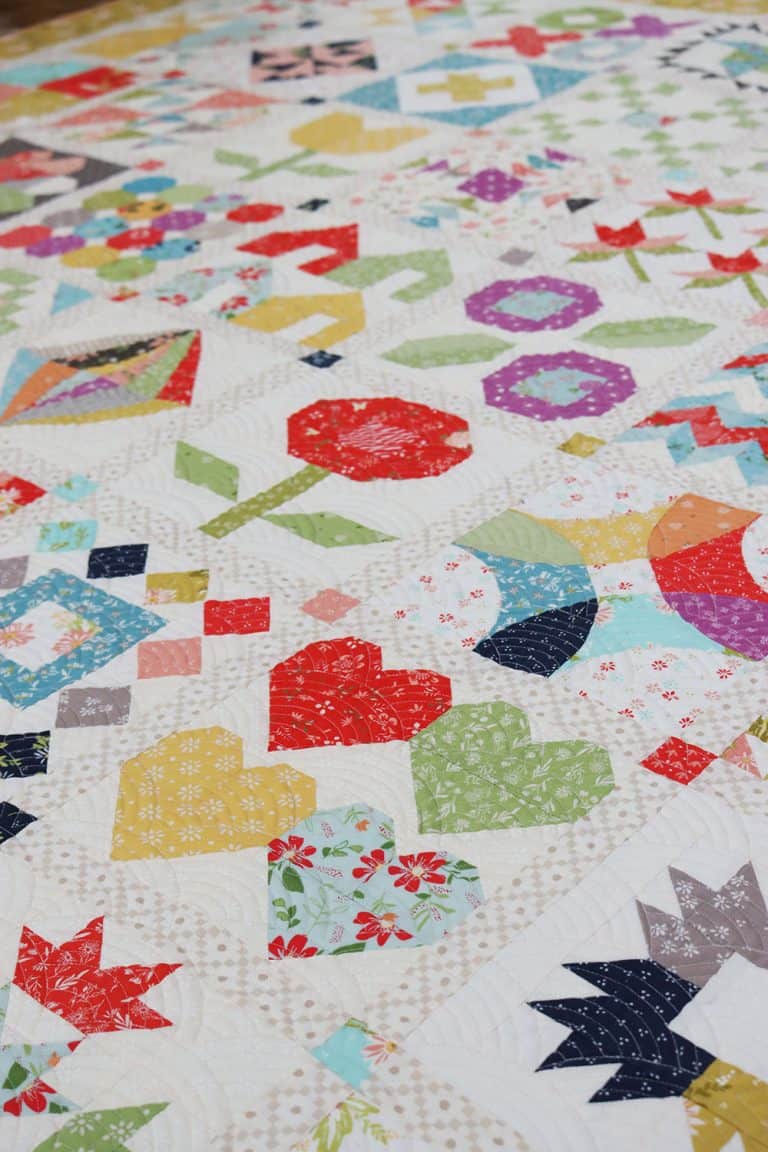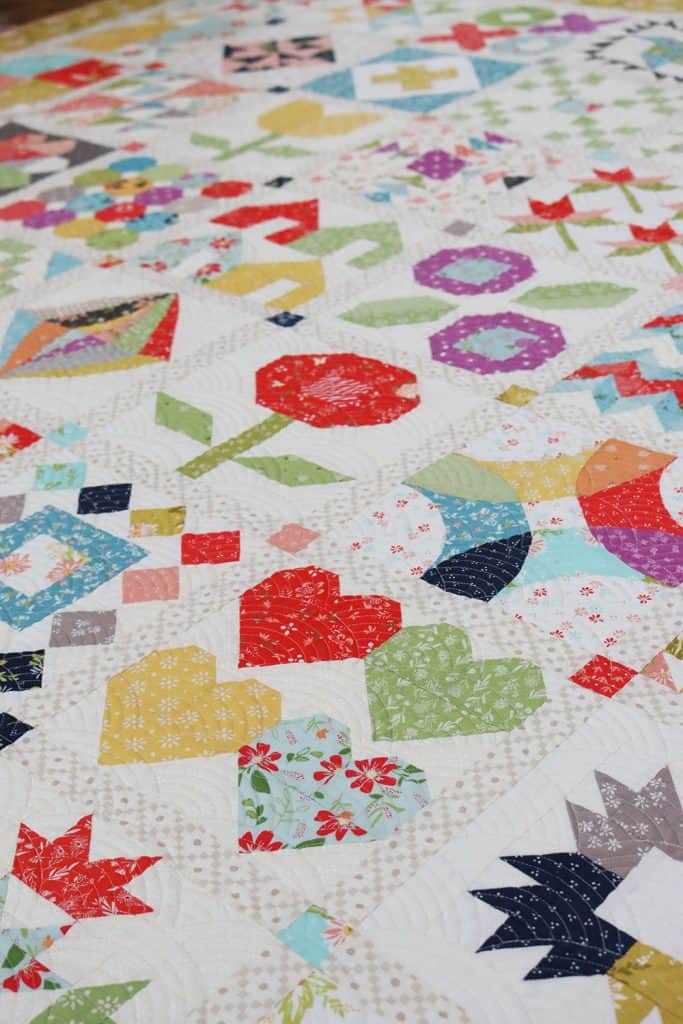 Happy quilting, and thanks so much for stopping by!