Hello and happy Friday!  I'm excited today to share a little bit more about the Moda Merry Makers Patchwork Quilts and Projects book!  I have a lap quilt included in the book and could hardly wait to see what the other Moda designers came up with for this publication!  As you will see, there is a little bit of everything included in this great compilation, and you're sure to find several you want to make now!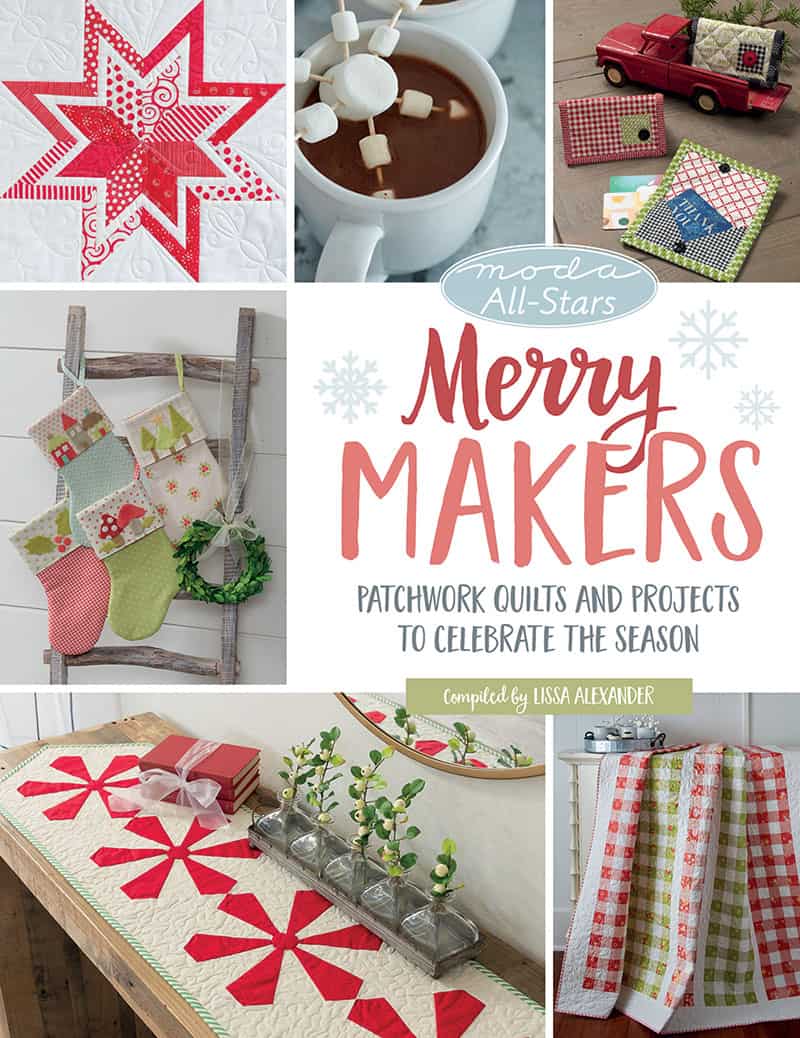 The cover is absolutely beautiful!  A couple of my favorites are on the cover…I'll share full photos of them below!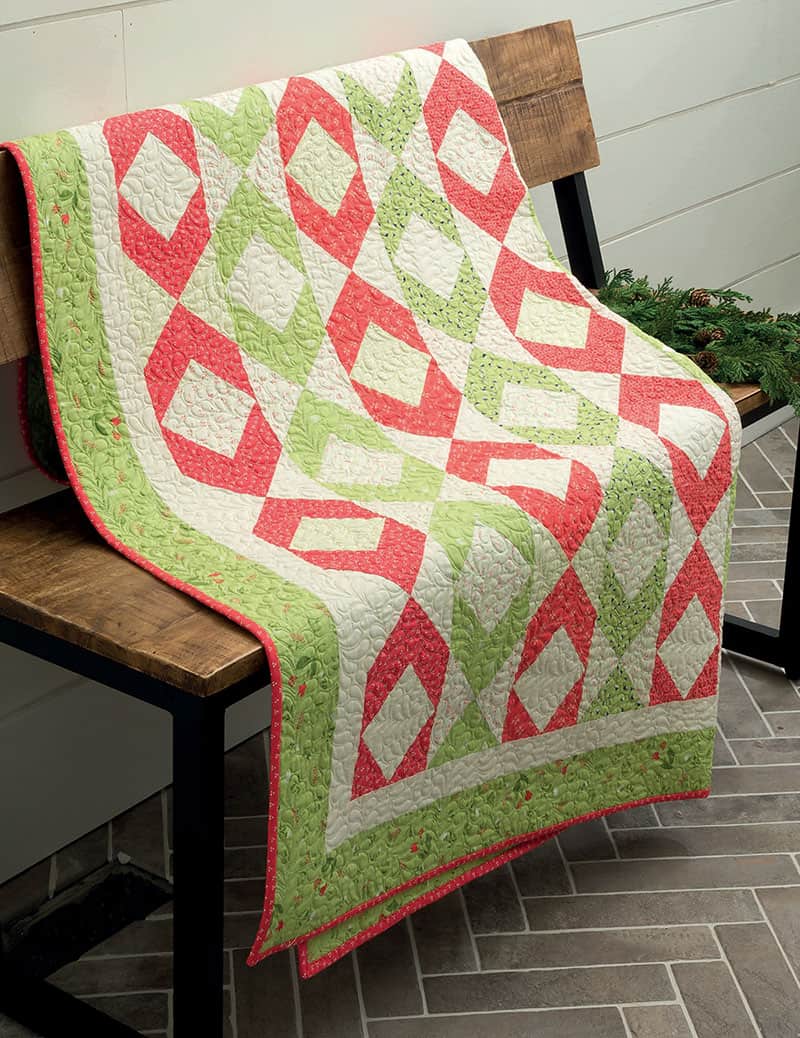 My project is this Gift Wrap Lap Quilt that I made using red and green prints from our The Front Porch, Creekside, and Desert Bloom collections.  I had so much fun mixing fabrics from these three groups and love how it turned out!
These holiday pinnies might be my favorite in the whole book.  Because I just love how small and cute they are…and the house versions…swoon!  Carrie Nelson made these fun pin cushions!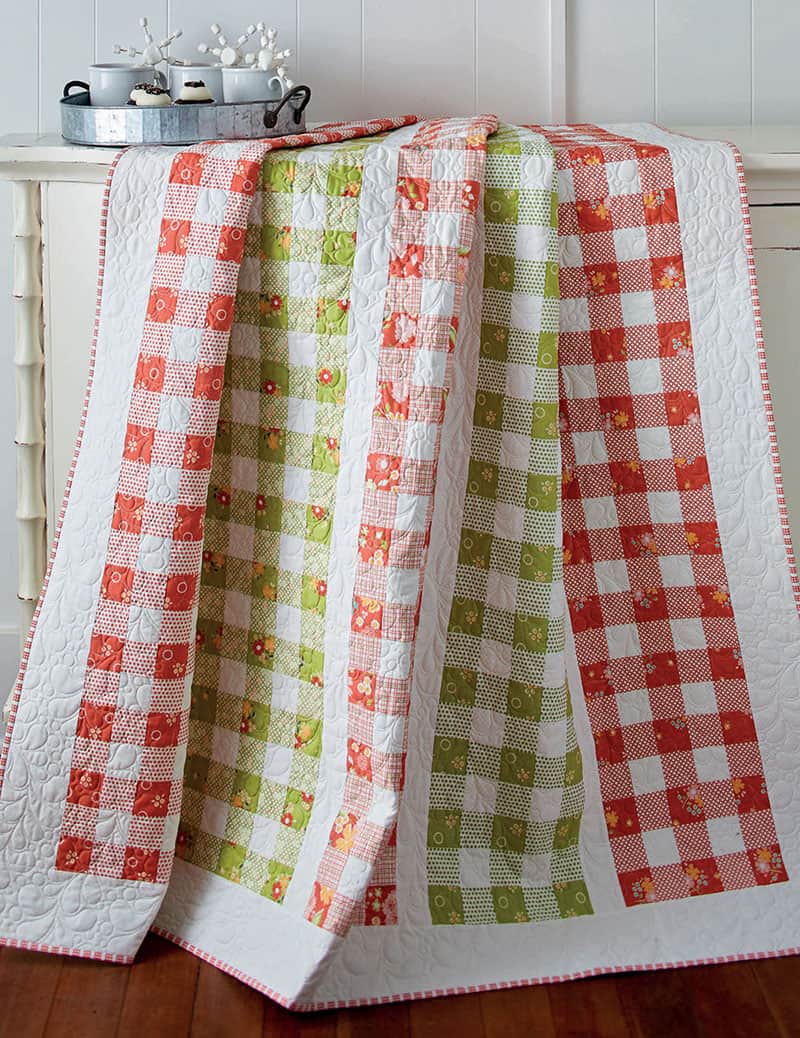 This Gingham Lap Quilt by Corey Yoder is absolutely fabulous too!  I might have to make this one just for the sake of how much gingham I grew up with!  My Mom and Grandmother both loved gingham and sewed with it quite a bit when I was young!
These Mini Stockings by Joanna Figueroa are a lot of fun, too!  Can't wait to make some of these!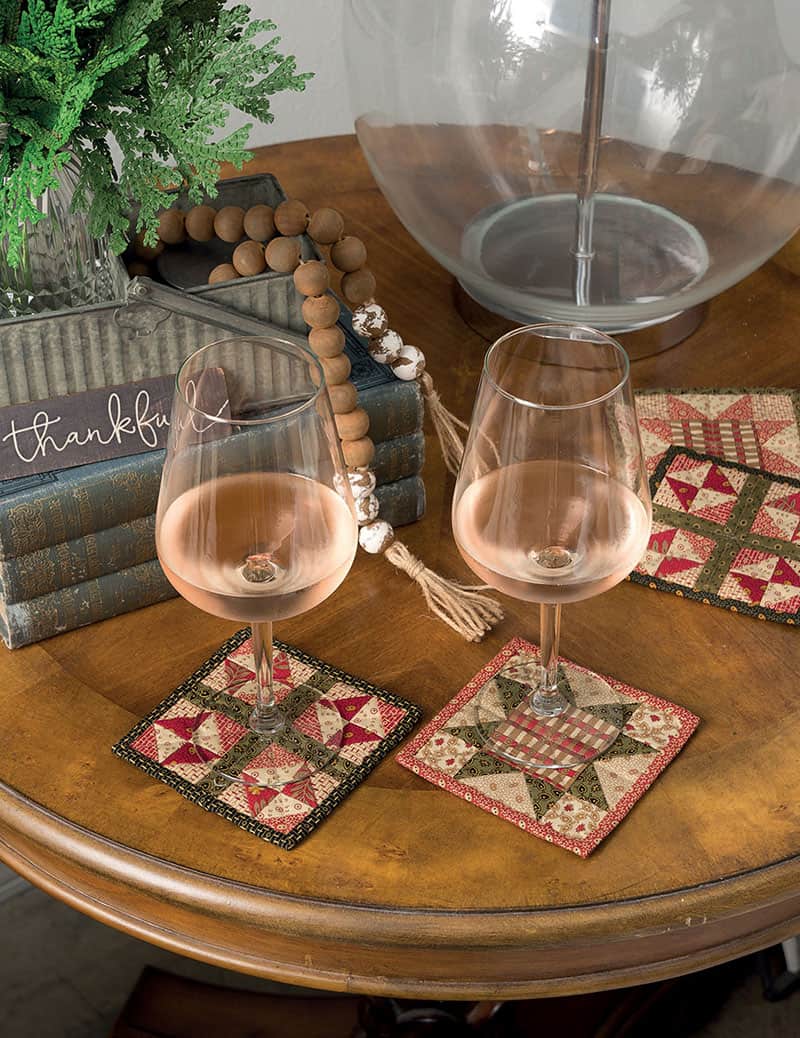 These Christmastide Coasters by Jo Morton are another favorite of mine!  A cute little set of four of these would be so fun to make and give!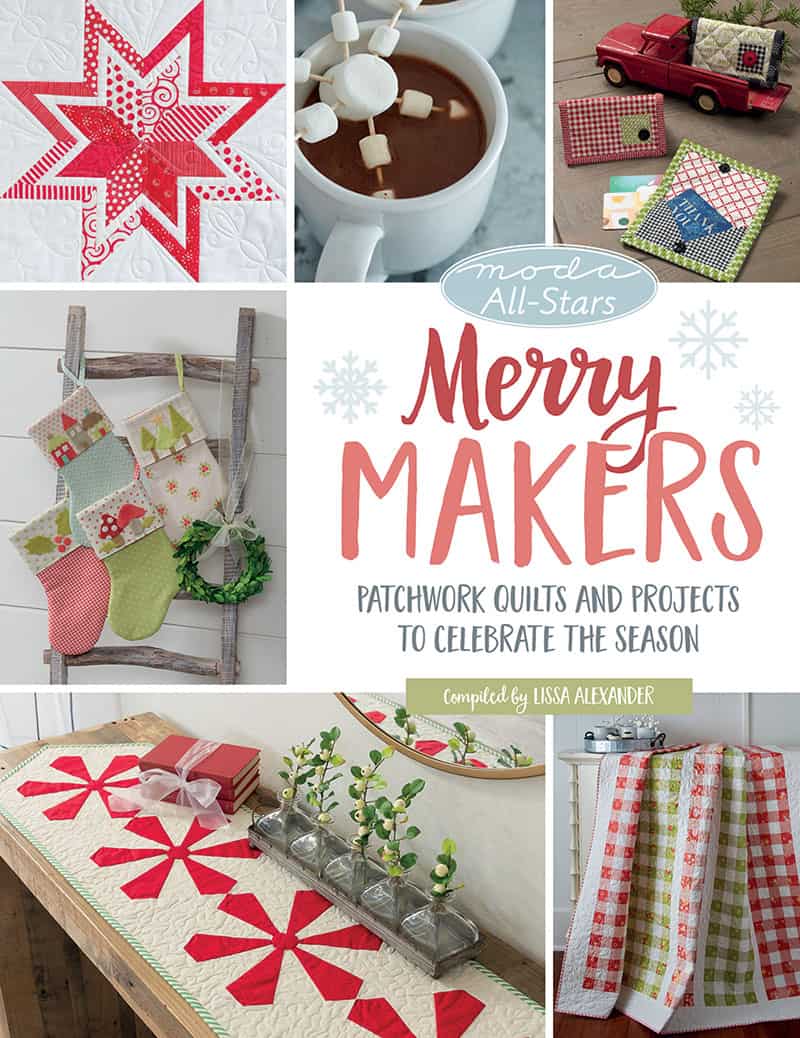 Moda Merry Makers Giveaways:
And guess what?!  Martingale is having a terrific giveaway right now!  Go here for a chance to win a copy of the book along with some terrific fabric prizes!  And…I'm giving away an e-copy of the book!  Just leave a comment on this post mentioning your favorite Christmas item to make!  Giveaway will remain open through Saturday the 15th! (And if you just can't wait to purchase the book…find it here)!
Thanks so much for stopping by!