Hello and happy Saturday!  It seems like September just arrived and yet we are half-way through the month!  Welcome to my Saturday Seven Inspiration for Quilters 42 post where I share fun things for quilters I've found around the web!  I have a good mix to share today; I'm hoping you'll find some great ideas and have a terrific start to your weekend!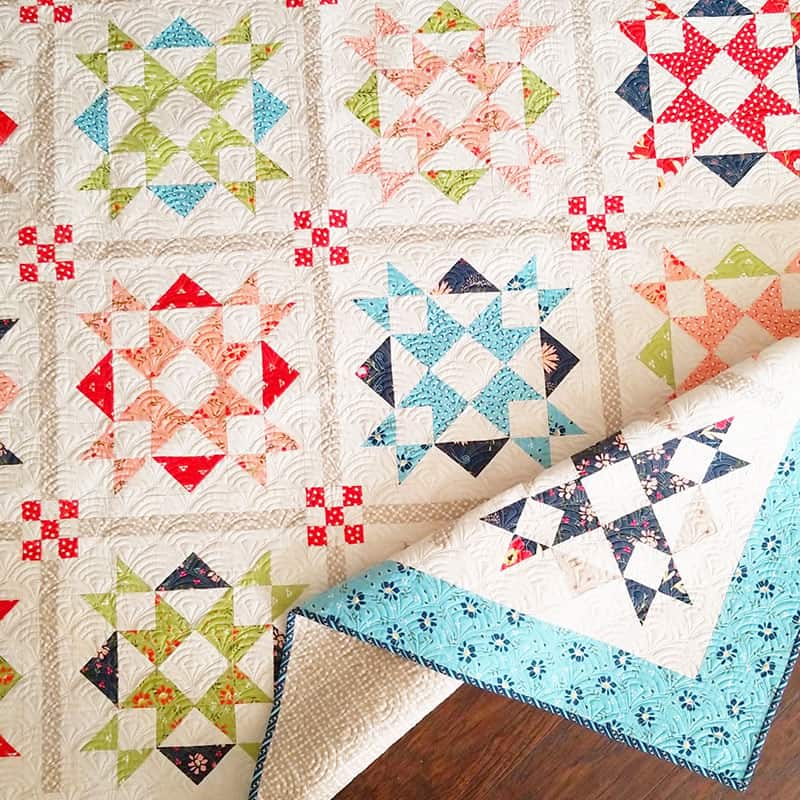 Waterfront Quilt
Fun Tutorials
1.  First, I love this easy tutorial for making a roll-up sewing machine mat with pockets.  I recently traveled to a sewing retreat, and these pockets would have been so handy to keep supplies close at hand!  Find the tutorial here. I also loved this Farmhouse Style Hanging Kitchen Towel tutorial…perfect item to start making now for holiday giving! And if you're looking to get started on holiday gift-giving…here are some more great ideas to start sewing now.
Good Reads
2. I loved these thoughts on pausing every day to "Notice the Good." I'm trying to be more intentional about remembering to just be grateful! I also loved this post on "Herding Cats: A Simple Method for Working with the Disorder of our Lives."  Because no matter how organized I try to be…there is always that day that goes a little awry!  And finally…these thoughts on "Made Ready" are very inspiring!
I just love this close-up picture of my Endless Summer quilt!
Half-Square Triangle Techniques
3. This is a great way to make 8 half-square triangles, using Layer Cake squares.  Also visit this post for tips on trimming them to size.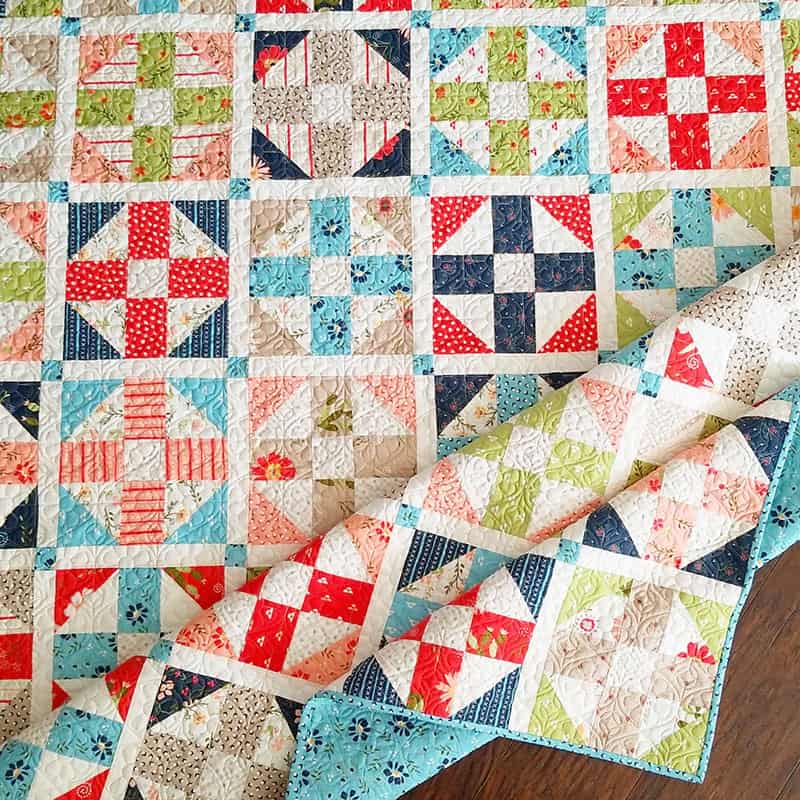 I'm really thinking of starting a king-sized version of my Pathways quilt…soon!
Fabric Folding
4. My friend Elizabeth just shared this cute way to fold fat eighths…these would make fun gifts for sewing and quilting friends!
Good Eats
5.  I can't wait to try this Sour Cream Coffee Cake (they had me at "sour cream")!  Find the recipe here. Also, I haven't tried these yet, but they look amazing.  This one had me at "Chocolate Donuts!" (But of course I'll first need to get some Donut Pans)!
I love my Clover Hollow Jelly Roll Rug…read the original post on it here.
Clover Hollow Fabrics
6. And if you're looking for our Clover Hollow fabric collection…it's shipping!  You can find a great selection of Clover Hollow pre-cuts and yardage here!
Home Décor for Fall
7. The new fall collection from Hearth & Hand at Target debuts tomorrow…so many fun items here!
I hope you've enjoyed this Saturday Seven Inspiration for Quilters 42 post!  You can find all of my previous Saturday Seven posts here.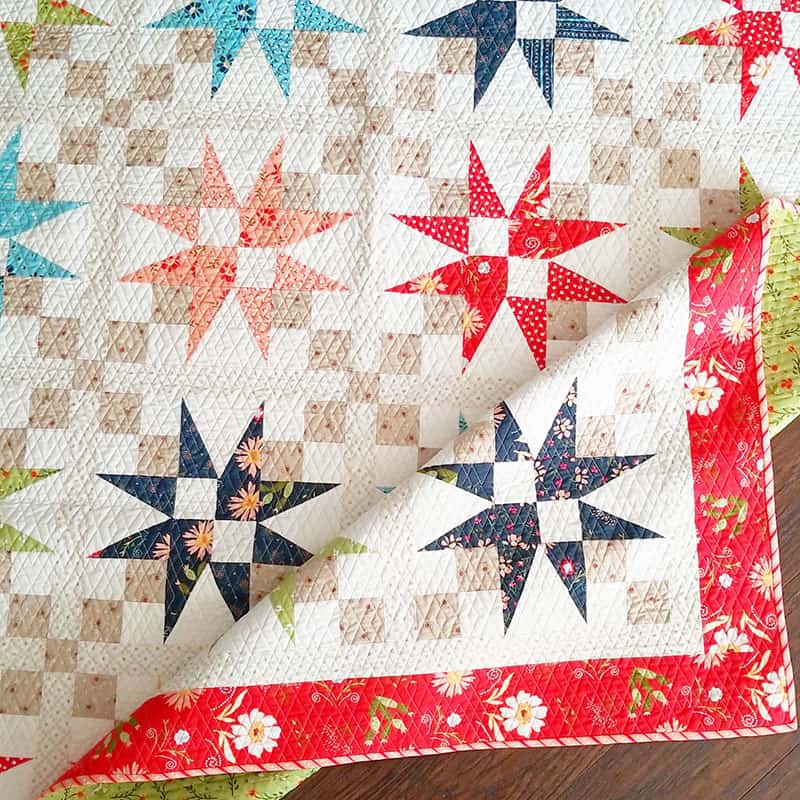 Wander Quilt
Thanks so much for stopping by!  Have a wonderful weekend!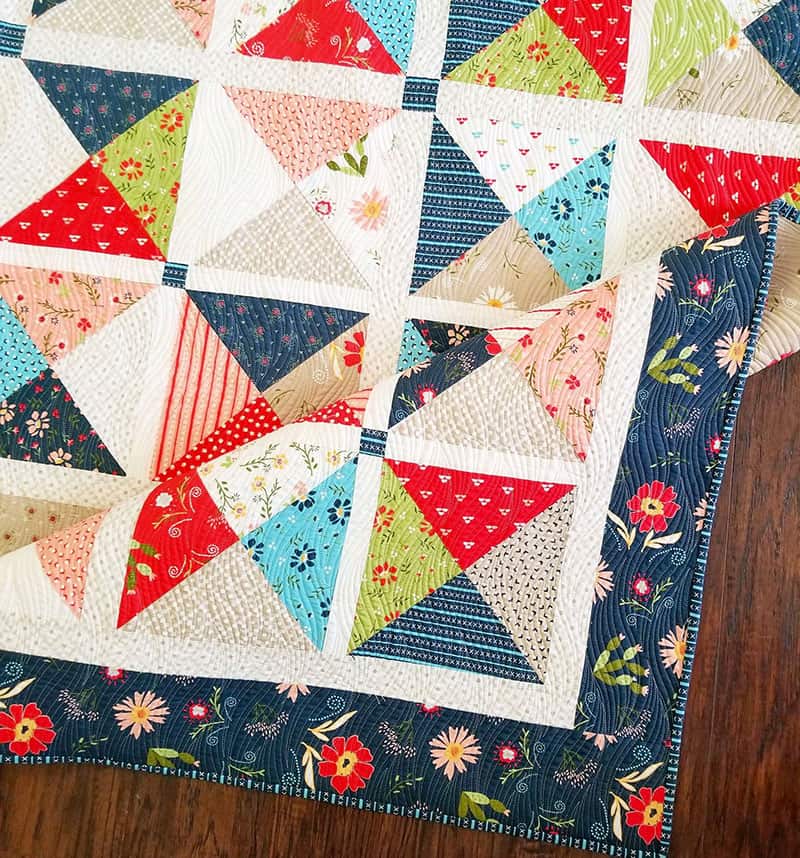 Sea Glass