Hello and happy almost the weekend!  This week has sure been a busy one, and I am definitely ready for a little slower pace! I'm happy to say that the Walkabout pattern orders have all been shipped.  And just as I got caught up with pattern shipping, my Clover Hollow fabric order arrived!  If you pre-ordered Clover Hollow from me,  it's now on it's way to you!  And there are some extras available in the shop–but they are in limited quantities.  (Link to the shop at the end of the post).  In other news, I'm happy to be able to share the Hearts at Home Jelly Roll quilt pattern from my daughter Chelsi!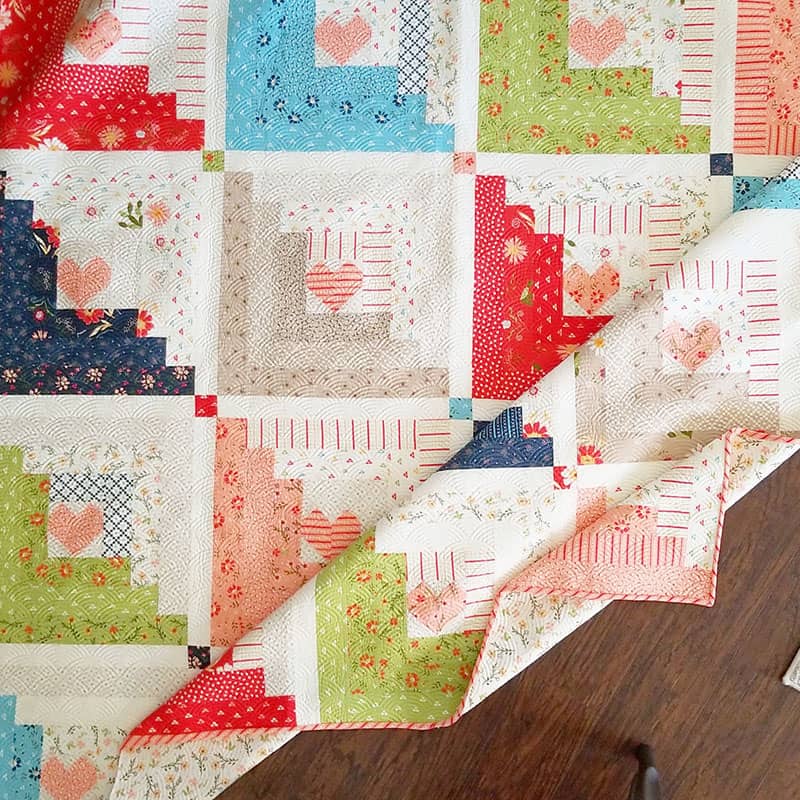 I just absolutely fell in love with this design when Chelsi shared it with me…and I knew it would be a beautiful quilt!  And now that I've seen it in real life, I love it even more!  The quilt finishes at 69″x 69″ and uses two jelly rolls plus some yardage for sashing pieces and backgrounds.  Our friend Marion beautifully quilted this using the Baptist Clams quilting design.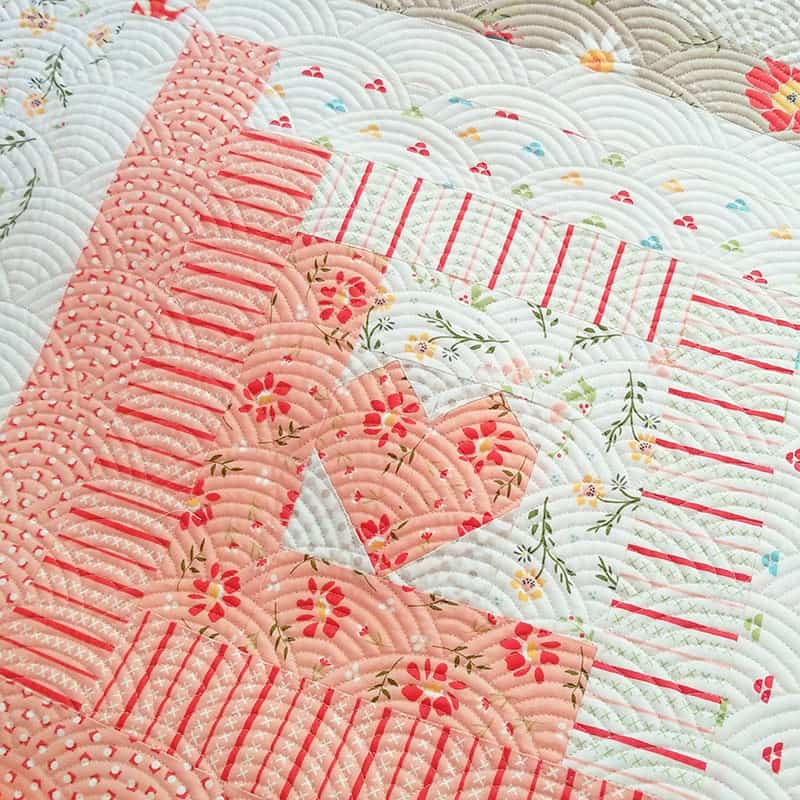 I love how you are able to use the light-colored jelly roll strips for many of the block light sections.  This really is such a fun pattern and a beautiful quilt!  You could also easily make the quilt larger by adding a border or two.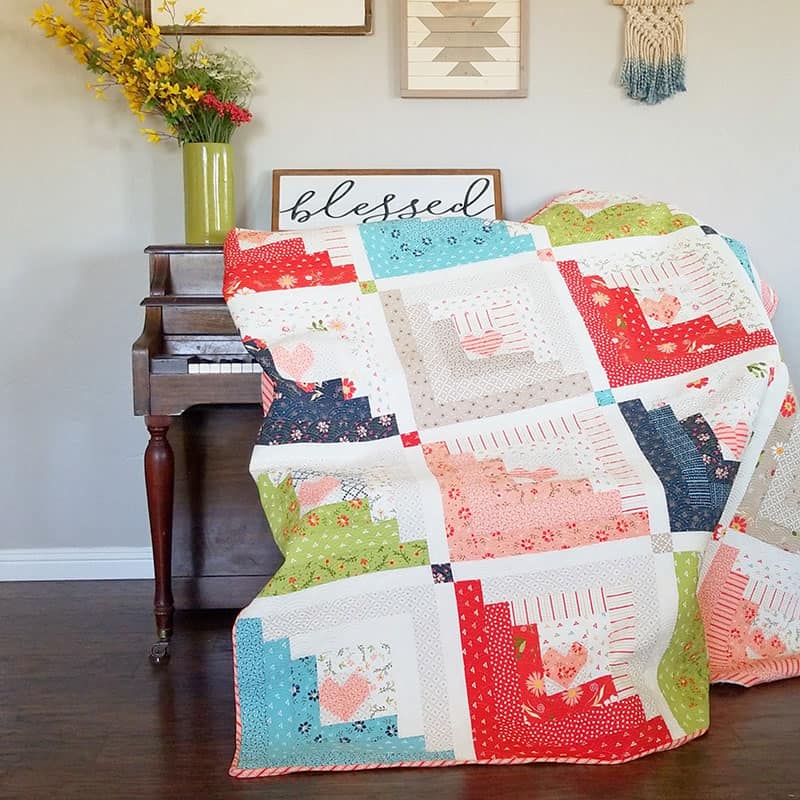 I love that Chelsi decided to use the soft coral stripe fabric on the bias for her binding as well!  I sure love  the look of these stripes on the bias!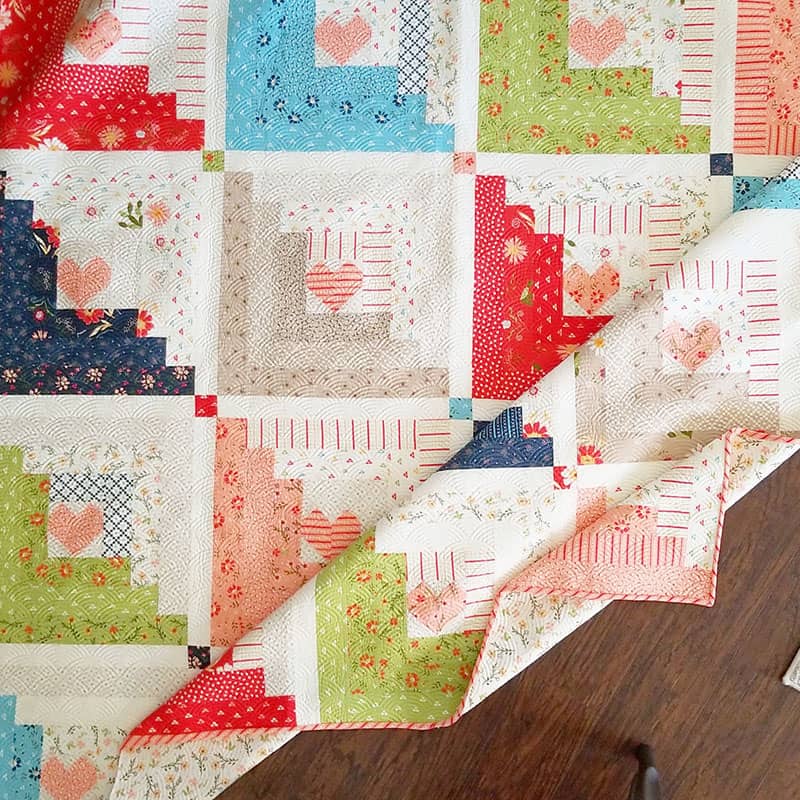 Hearts at Home Jelly Roll Quilt Pattern
You can find Chelsi's Hearts at Home Jelly Roll quilt pattern in paper and PDF in her Etsy shop now at a special intro price.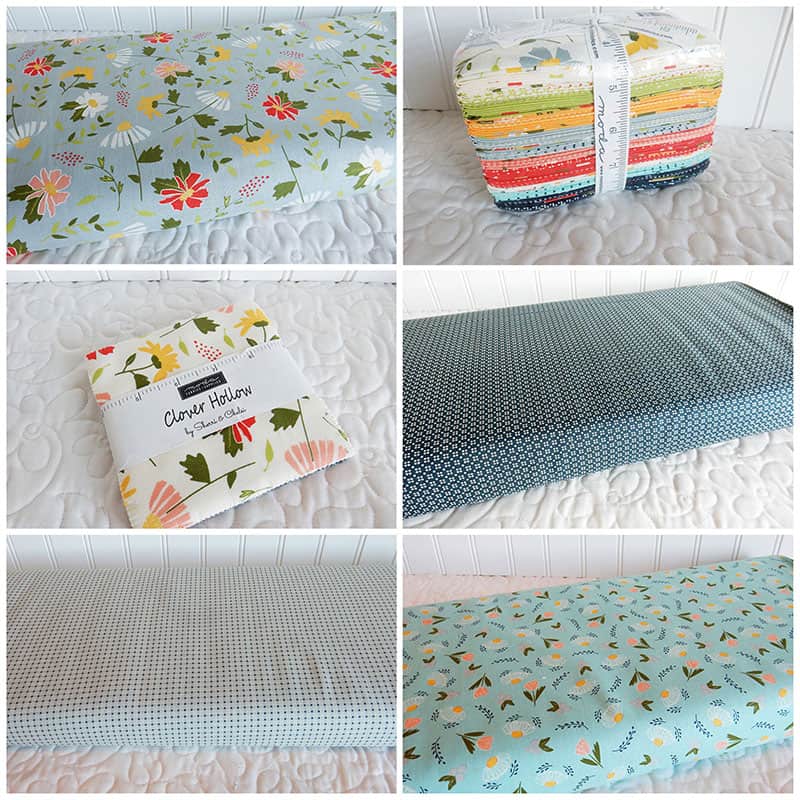 Clover Hollow in the Shop:
I have a couple of fat eighth bundles and some charm packs in the shop…along with yardage of the prints shown here (they are some of my favorites for borders, backings, and bindings)! There are also a couple of the low-volume print bundles I had for pre-orders that had sold out earlier.  Find them here.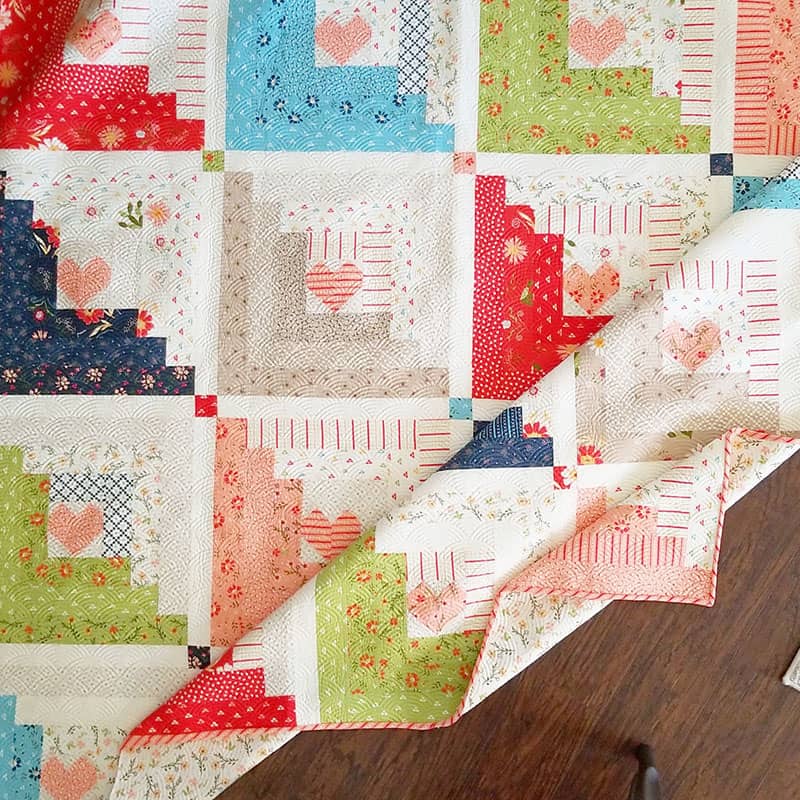 Thanks so very much for stopping by!  Happy quilting!