Hello, friends! Today I'm extra excited to share the Moda Blockheads 5 Block 7 because this week it's my turn to share a favorite star-themed block. I've named my block Summer Star, because there is just something about a beautiful star-filled night in the summer where I live.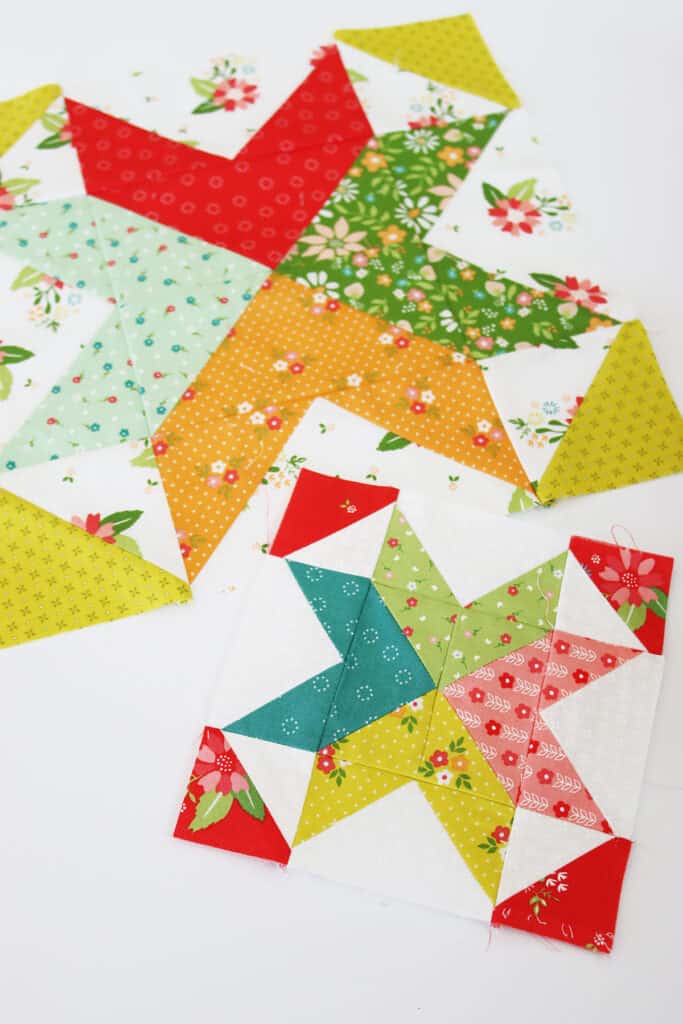 Moda Blockheads 5 Block 7
Block 7 Details & Tips
Here are my tips for making this week's block:
First, I didn't use the block cutting instructions but instead used the Bloc Loc Flying Geese ruler for the flying geese units in both of my blocks.
Second, it's helpful to lay out your fabrics for this one (or color in on the pdf to keep track of which pieces go where in the layout.
Third, get scrappy with this one! I especially like my larger block where I used a low-volume print for the background fabric.
Finally, download this week's block pattern PDF here or click on the button below to download.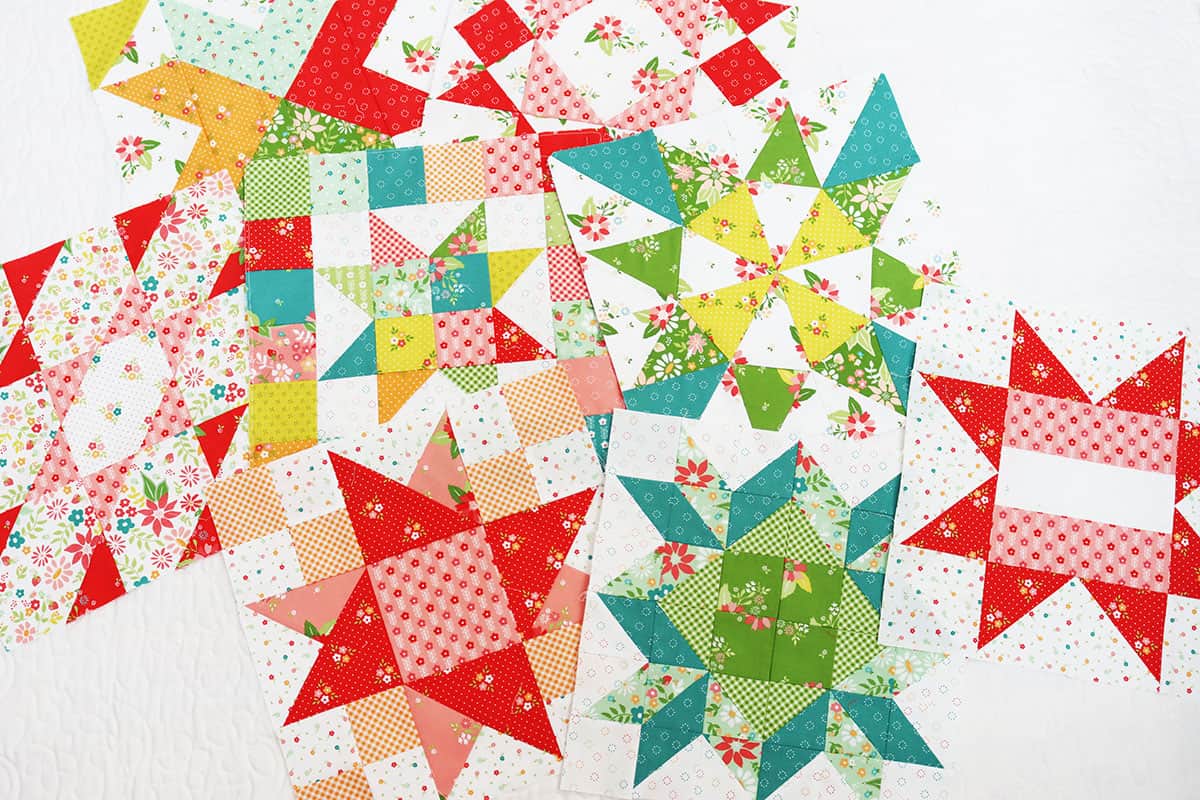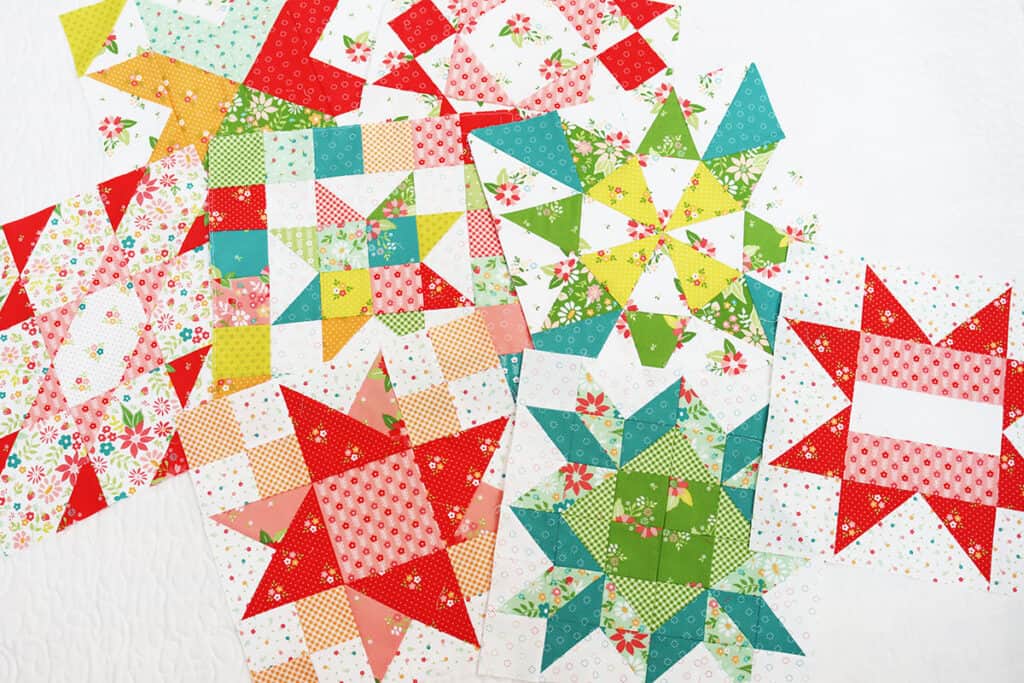 Blockheads 5 Sew Along Details
Find all of the details and block pattern links for this sew along below: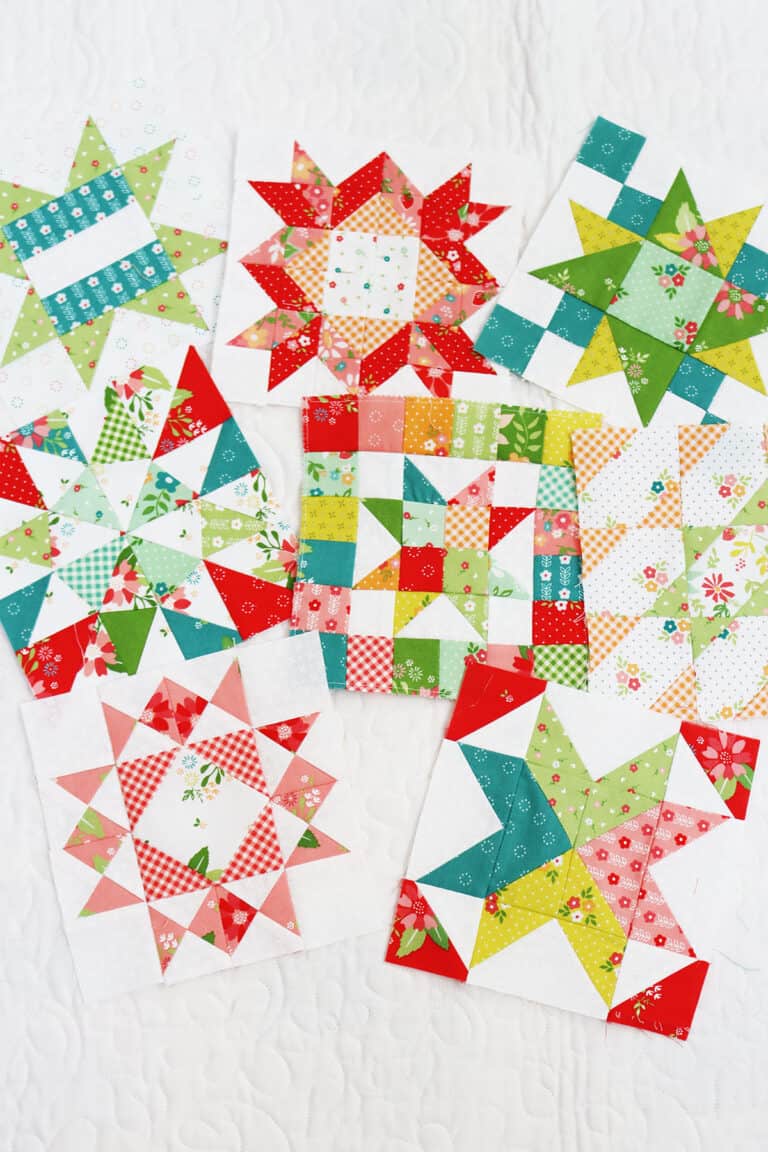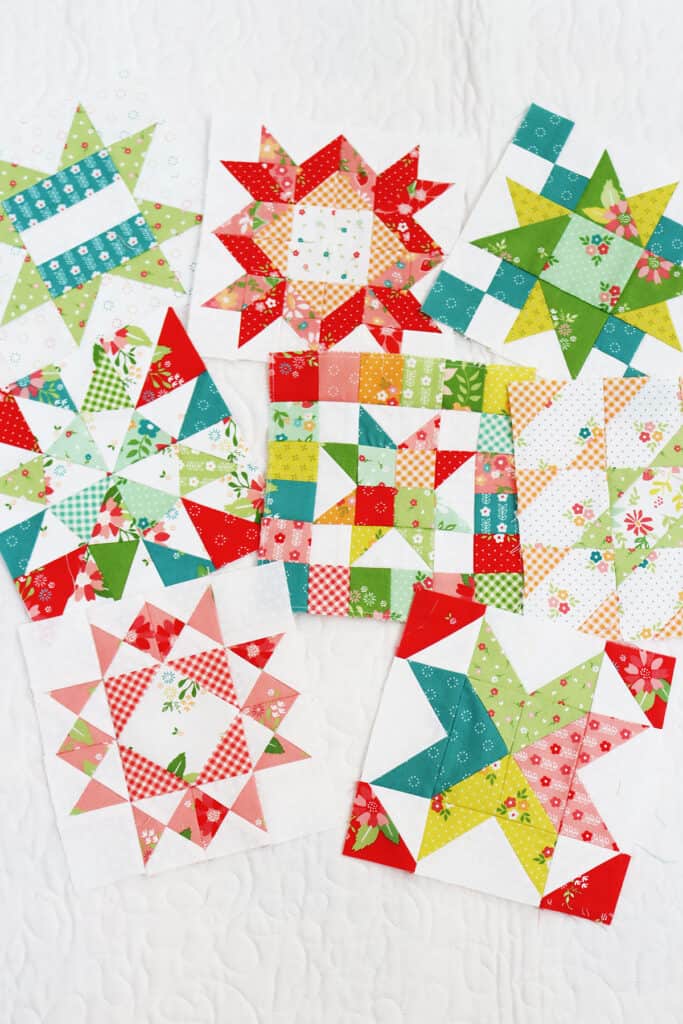 Previous Year's Blockheads Patterns
Did you know that you can still access many of the previous Blockheads patterns for free? The first round of Blockheads patterns were published in a book; however, rounds 2, 3, and 4 can still be found online. Find the links for the previous patterns below: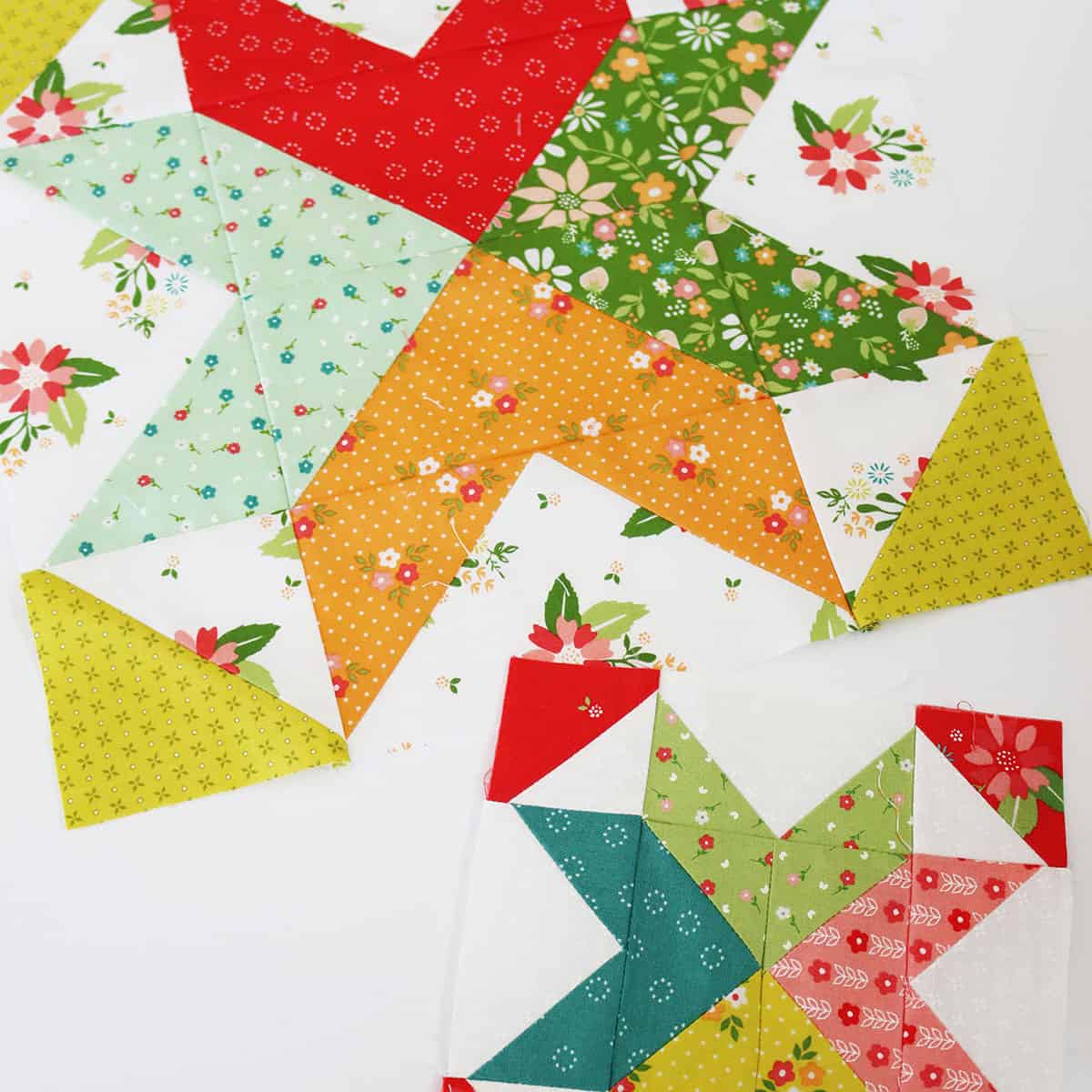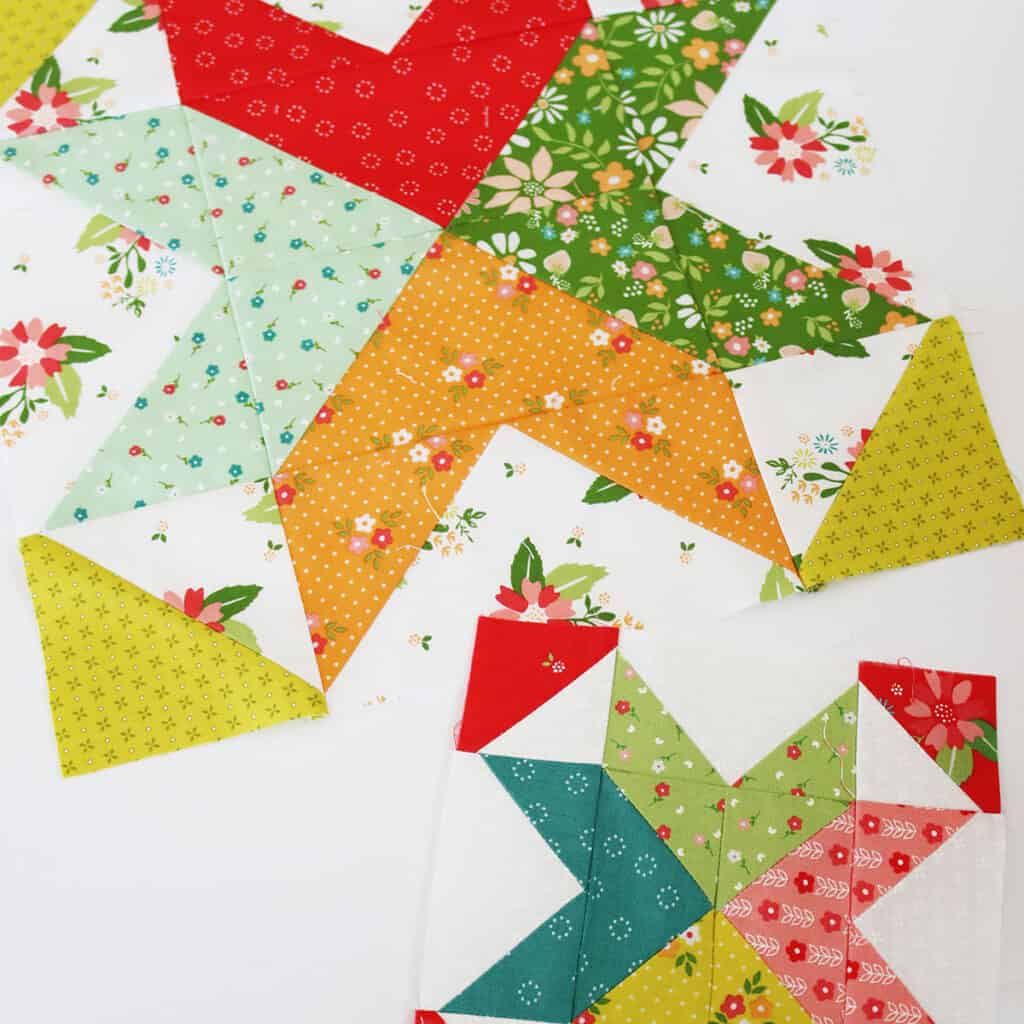 Next Week's Block
Be sure to stop by next Wednesday for all of the details on the next Moda Blockheads 5 block.
Happy quilting!