Hello, friends, and happy Moda Blockheads 5 Block 6 day! This week's block is from Laurie Simpson, and she has titled her block "Celeste." I've always loved this block design and have a recent quilt pattern with similar blocks–but with a fun twist. I'll share details on that quilt in today's post, too!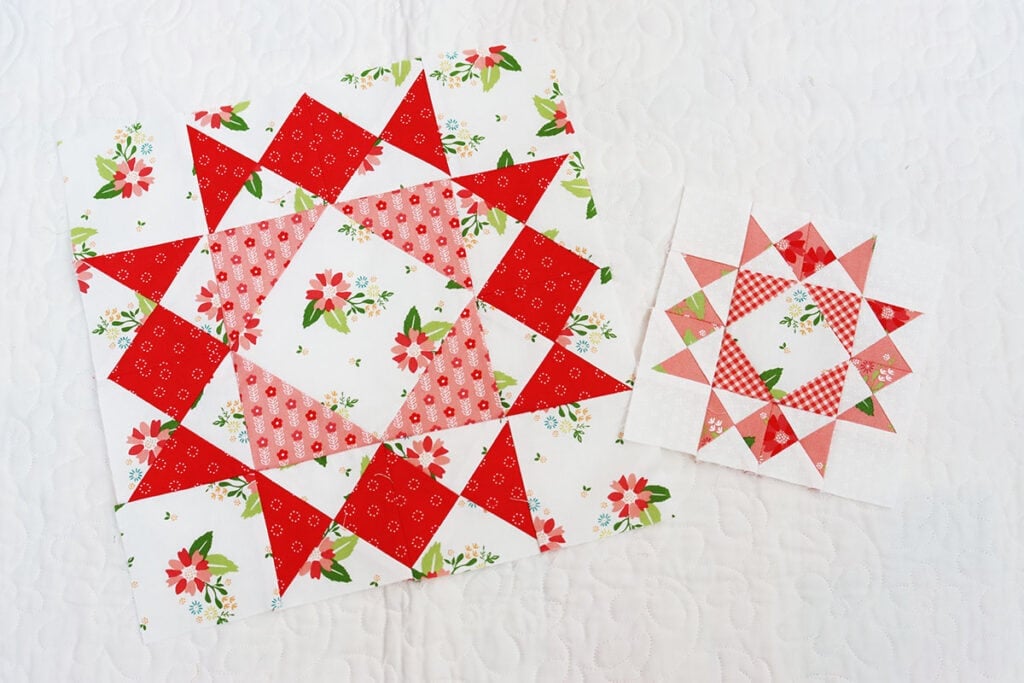 Moda Blockheads 5 Block 6
Block 6 Details & Tips
This week's block was so much fun (x2)! I'm continuing to use Strawberry Lemonade fabrics for my blocks and love how they are all coming together. Find my tips below and also find the direct link to the free block pattern PDF download.
First since the quarter-square triangle units allow for trimming to the correct size, proper cutting will result in perfect units.
I used my Mini Simple Folded Corners ruler for the center block sections.
And finally, I loved using a low-volume print for the center squares on both of my blocks.
Download this week's block here or click on the button below.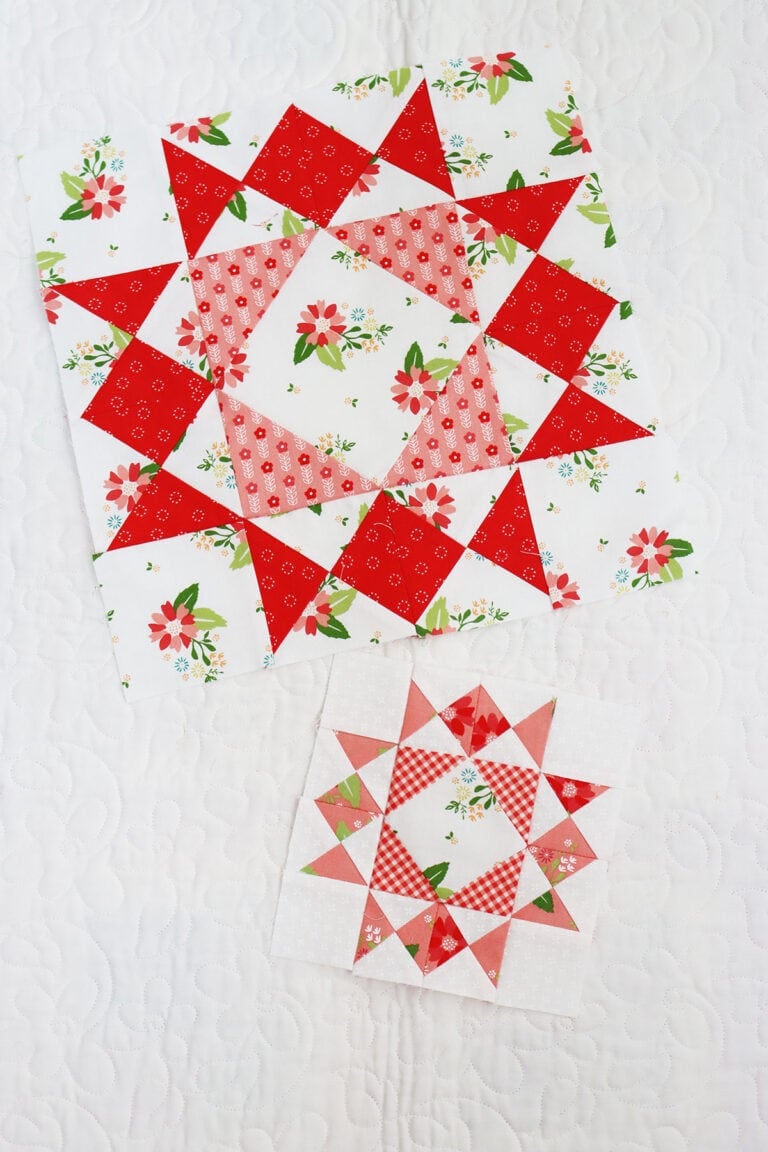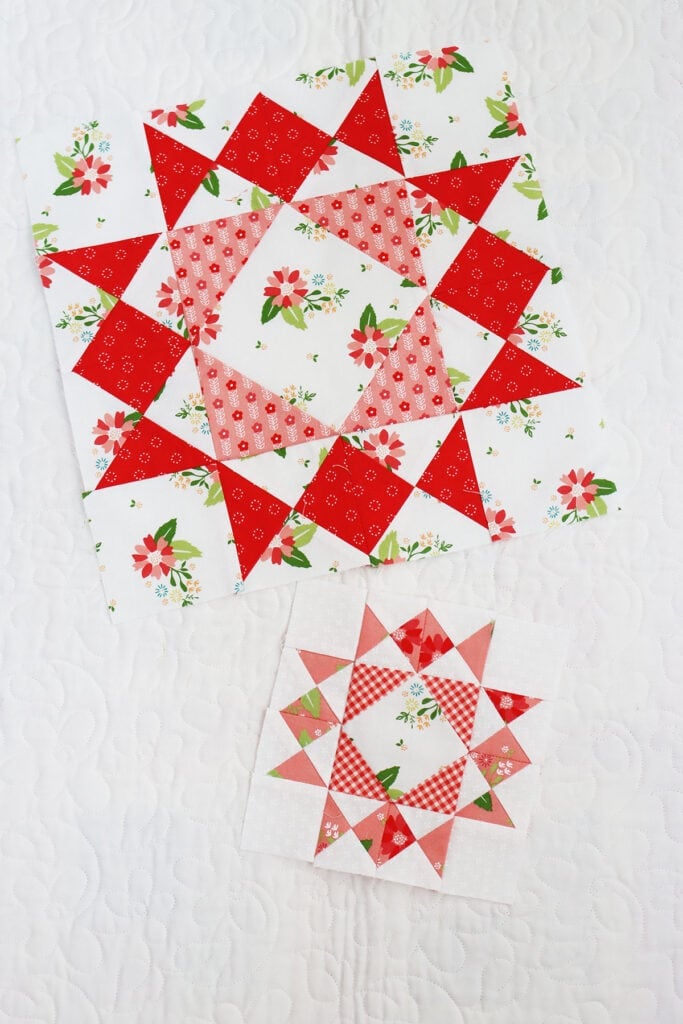 Blockheads 5 Sew Along Details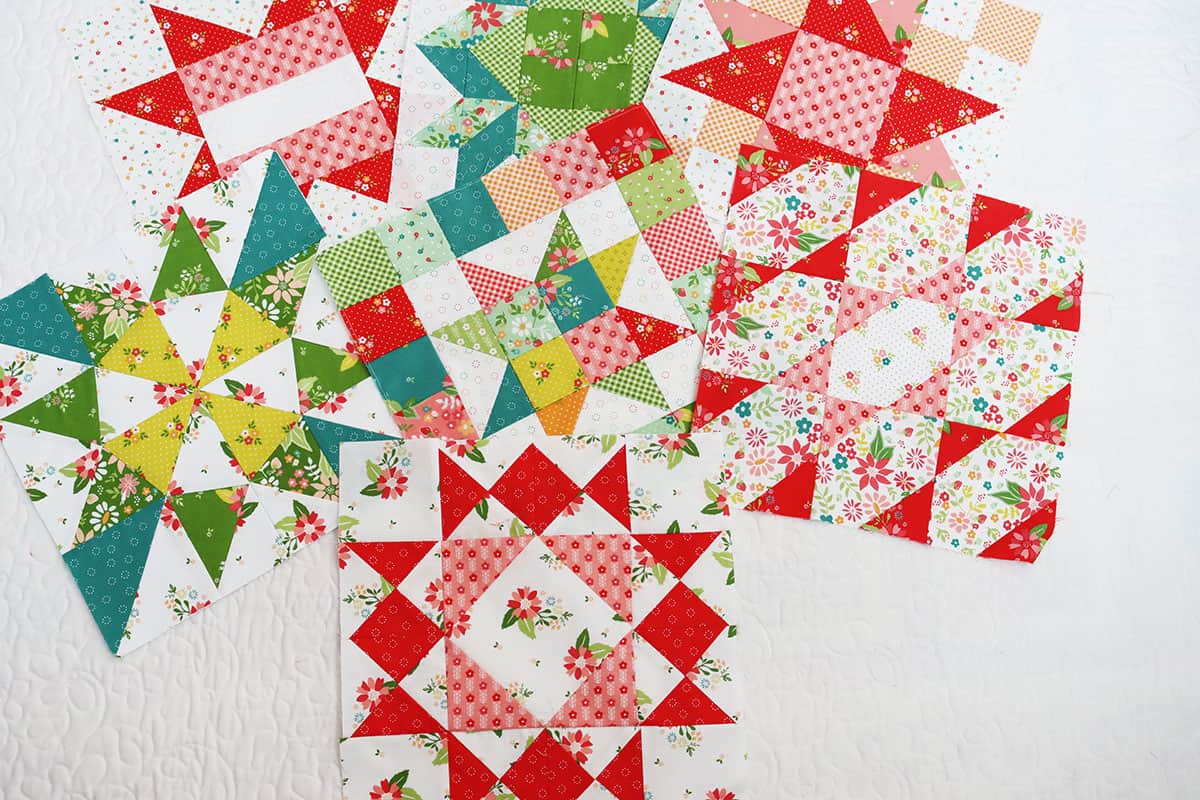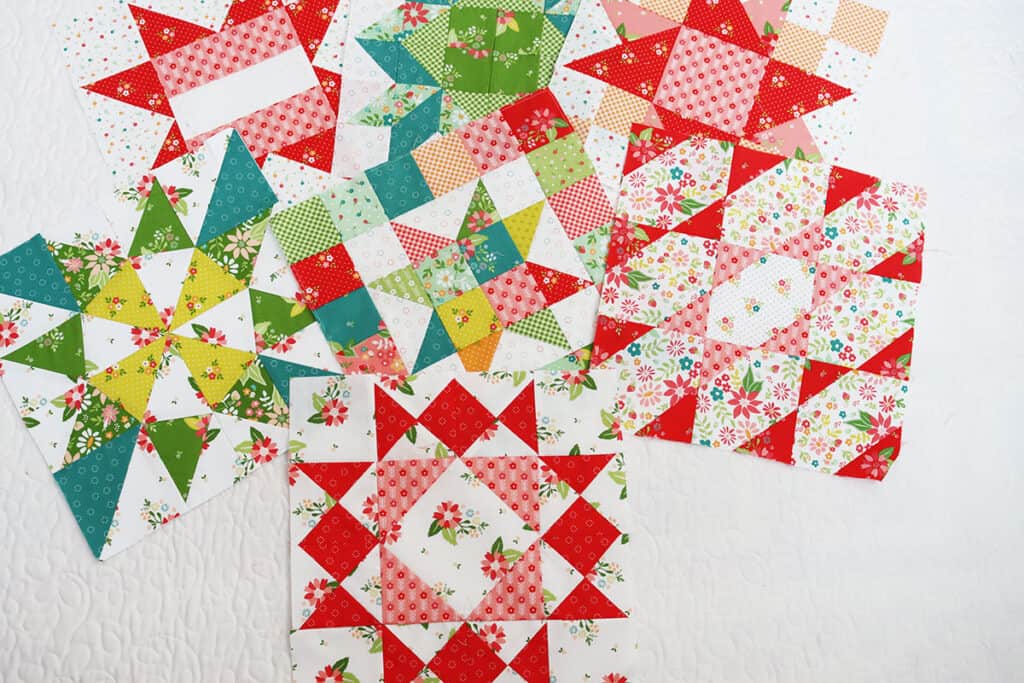 Previous Year's Blockheads Patterns
Did you know that you can still access many of the previous Blockheads patterns for free? The first round of Blockheads patterns were published in a book; however, rounds 2, 3, and 4 can still be found online. Find the links for the previous patterns below: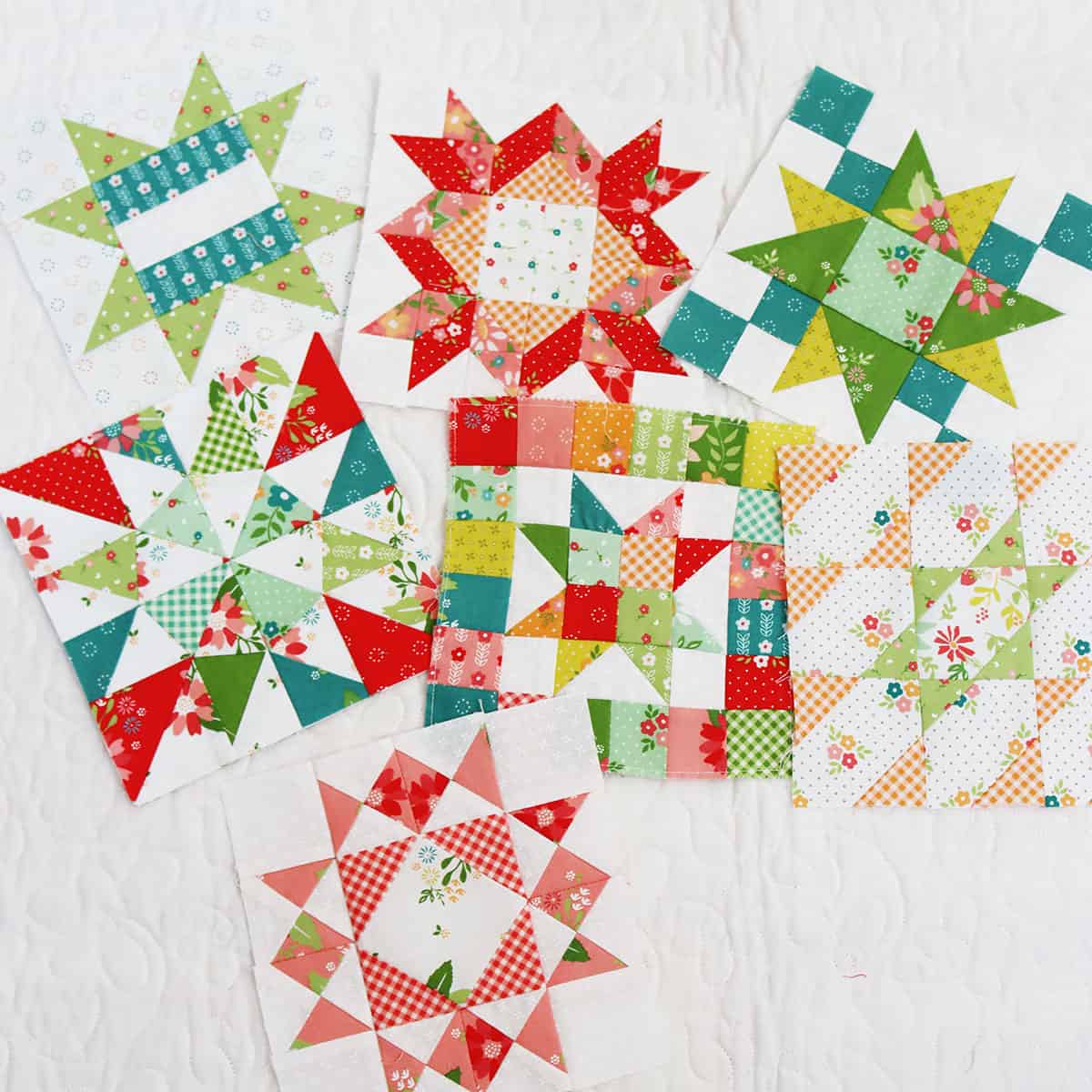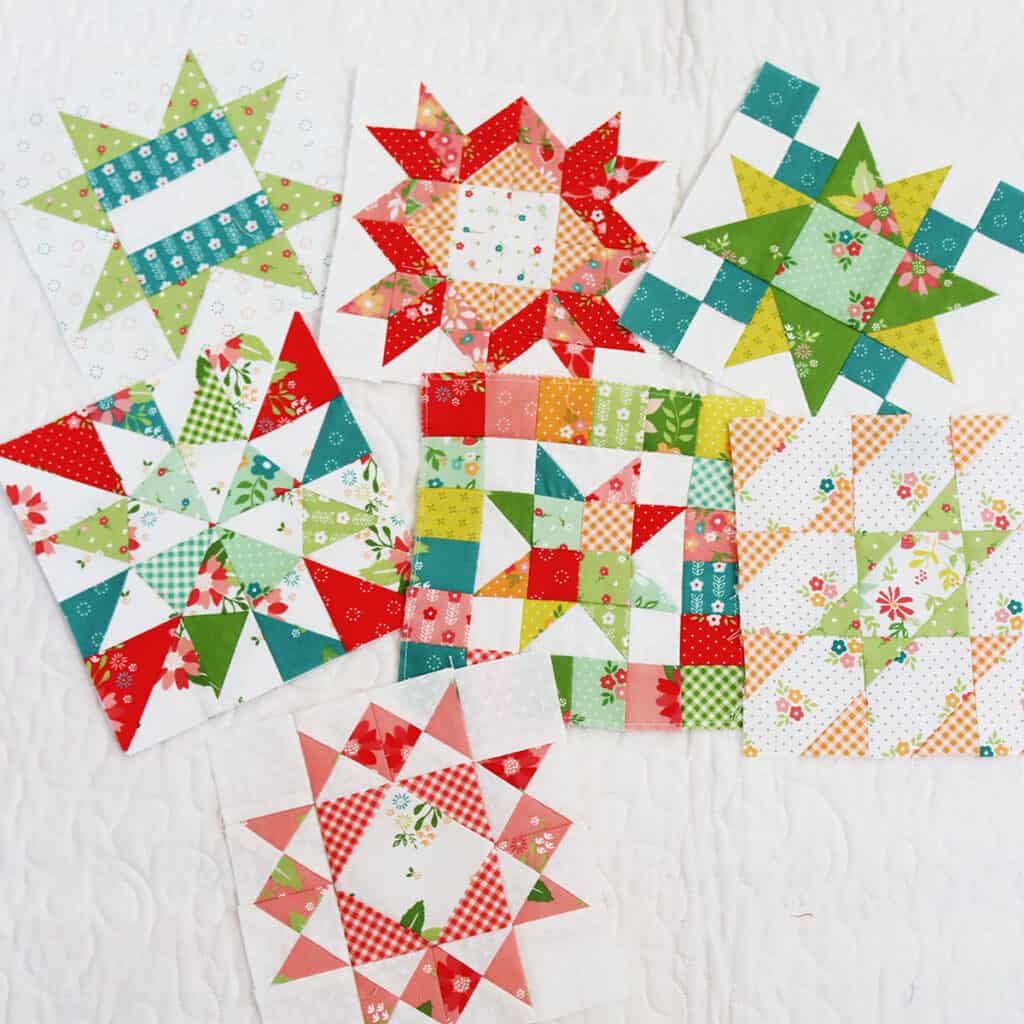 Next Week's Block
Be sure to stop by next Wednesday for the next Moda Blockheads 5 block. Spoiler Alert: It's my block 🙂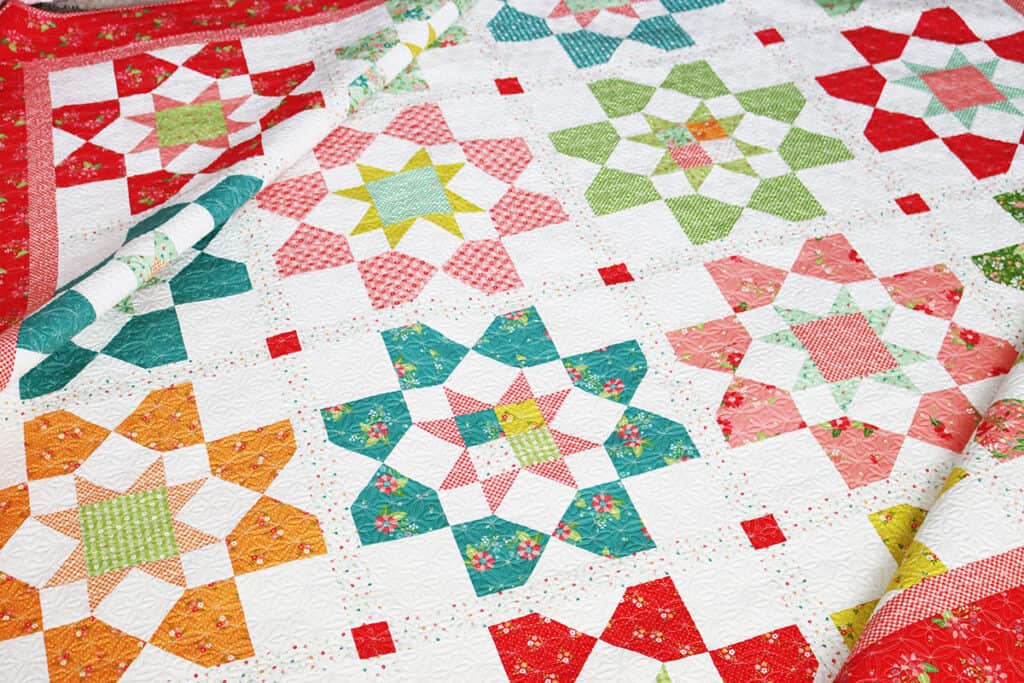 Something Similar: Montage!
One of my new Strawberry Lemonade patterns features a similar block with two different center star block options. If you loved making today's block, you'll love the Montage quilt, too!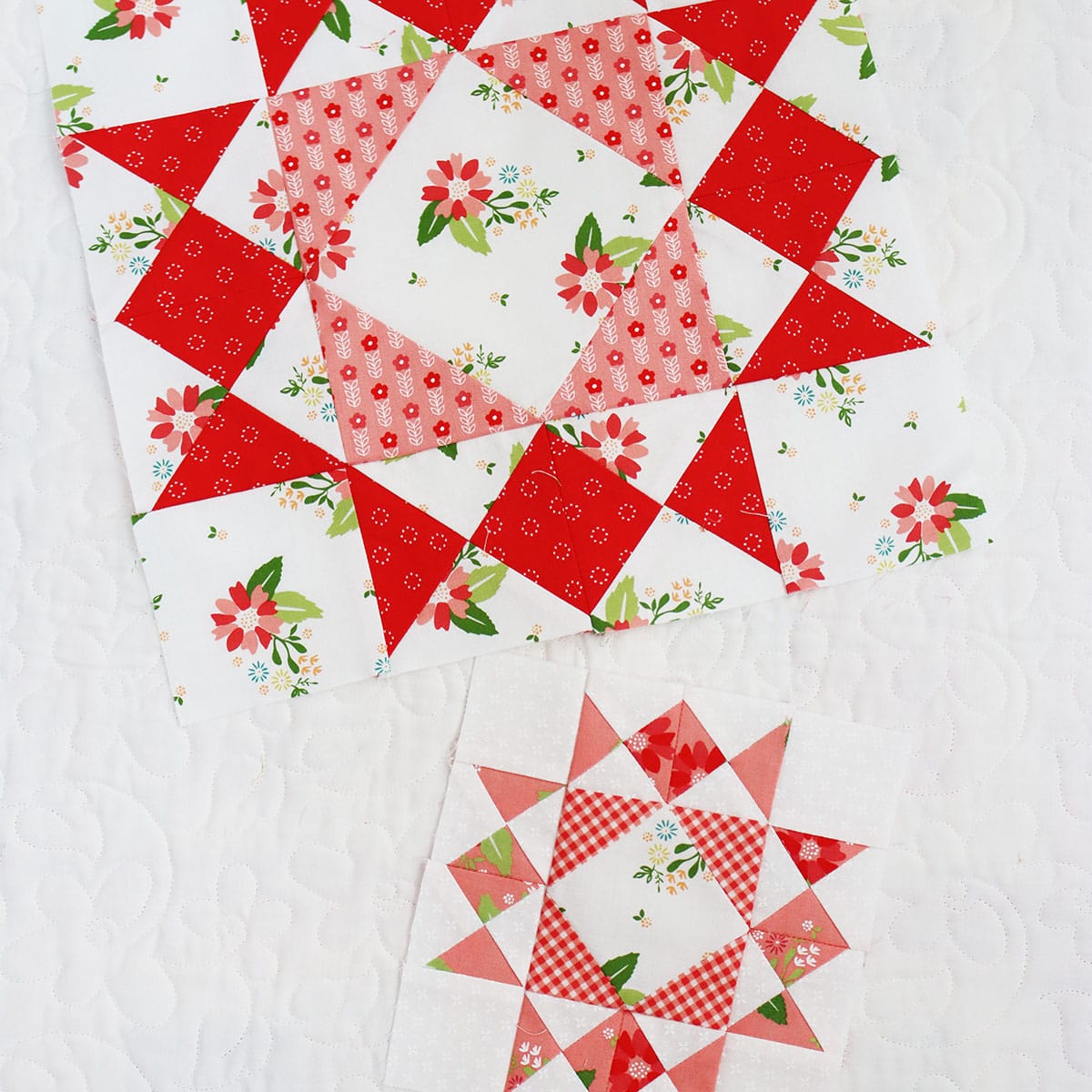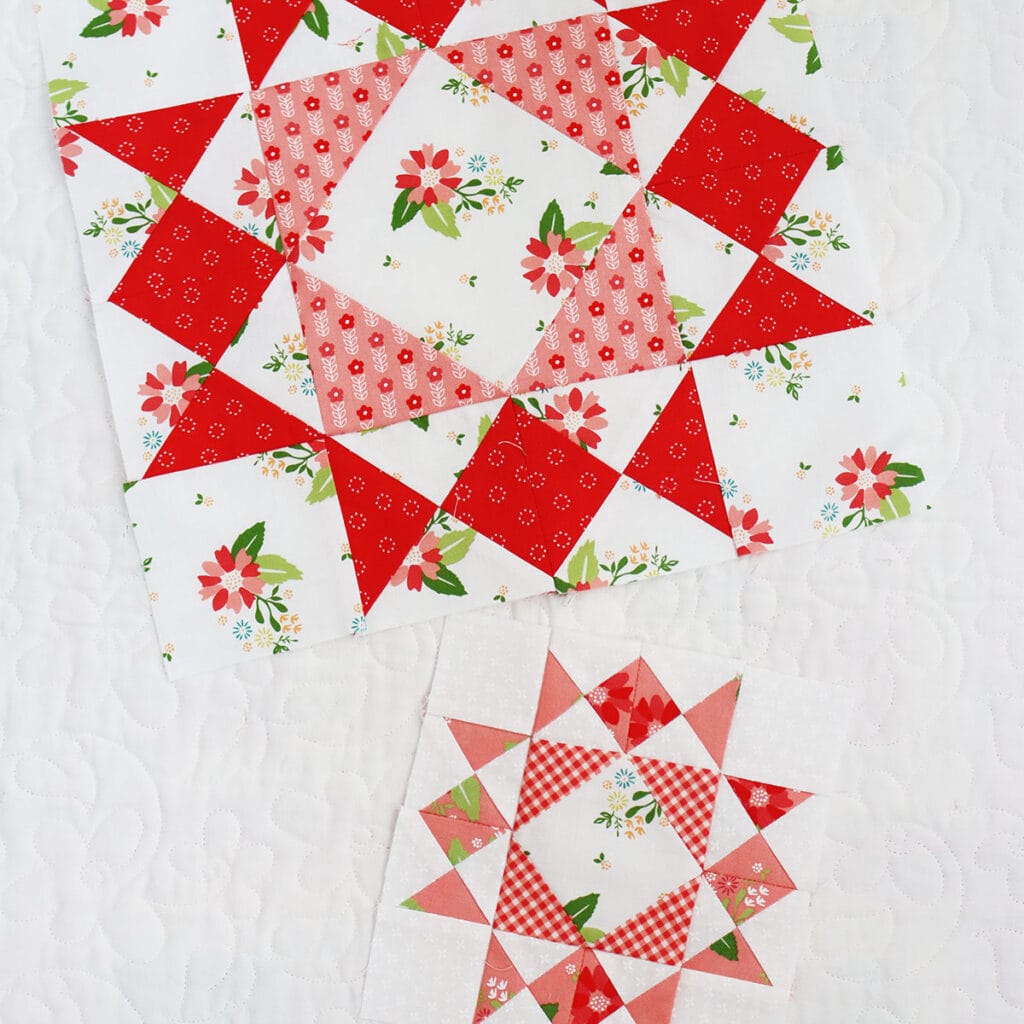 Happy quilting, and thanks so much for stopping by!