Hello, friends! Today I'm sharing Moda Blockheads 5 Block 8, Community Star from Robin Pickens. This block has been one of my absolute favorites for this round. And I used a different method for my block assembly than the pattern in order to simplify. I've got all of the details below.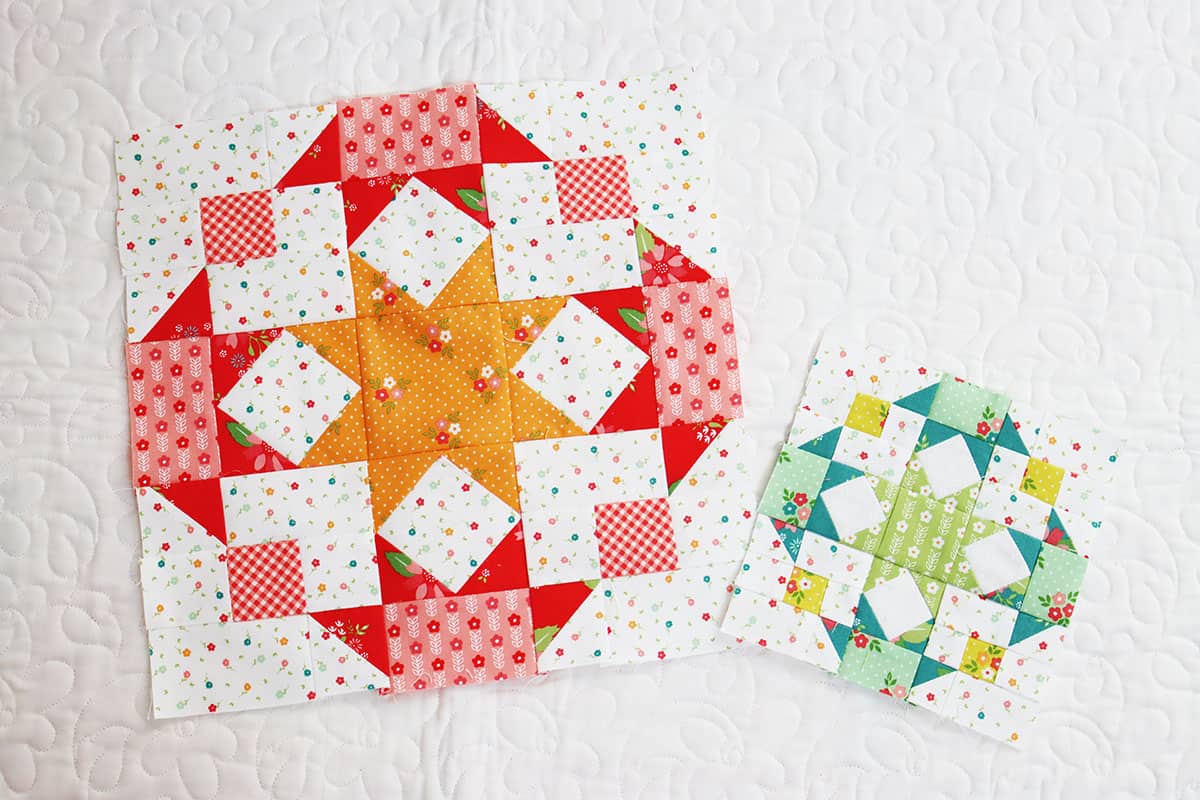 Moda Blockheads 5 Block 8
Block 8 Details and Tips
I absolutely loved making this week's blocks although I did take a minute before sewing to do a little math and make the block construction go along with my preferred method. I've also got the tips and the link to the block pattern PDF below. Thanks, Robin, for sharing such a gorgeous block with us!
I followed the pattern instructions exactly for the four outer patchwork sections. Cut the squares and rectangles carefully and size the half-square triangles to the listed size, and these portions of the block will go together quickly and easily.
I also cut the center square exactly as directed on the pattern. But then I also cut four other light squares that same size so that I could use my Mini Simple Folded Corners ruler to attach easy corner triangles to all four sides of those squares. (Cut 4 "G" squares the same size as the "J" square).
Cut 16 squares 1 ¼″ x 1 ¼″ for the small blocks and 16 squares 2″ x 2″ for the large blocks to use this method. (For reference, my large block used 8 red (H) and 8 orange (I) squares as shown below while the small block used 8 teal (H) and 8 aqua (I) squares).
Download block 8 here or click on the button below.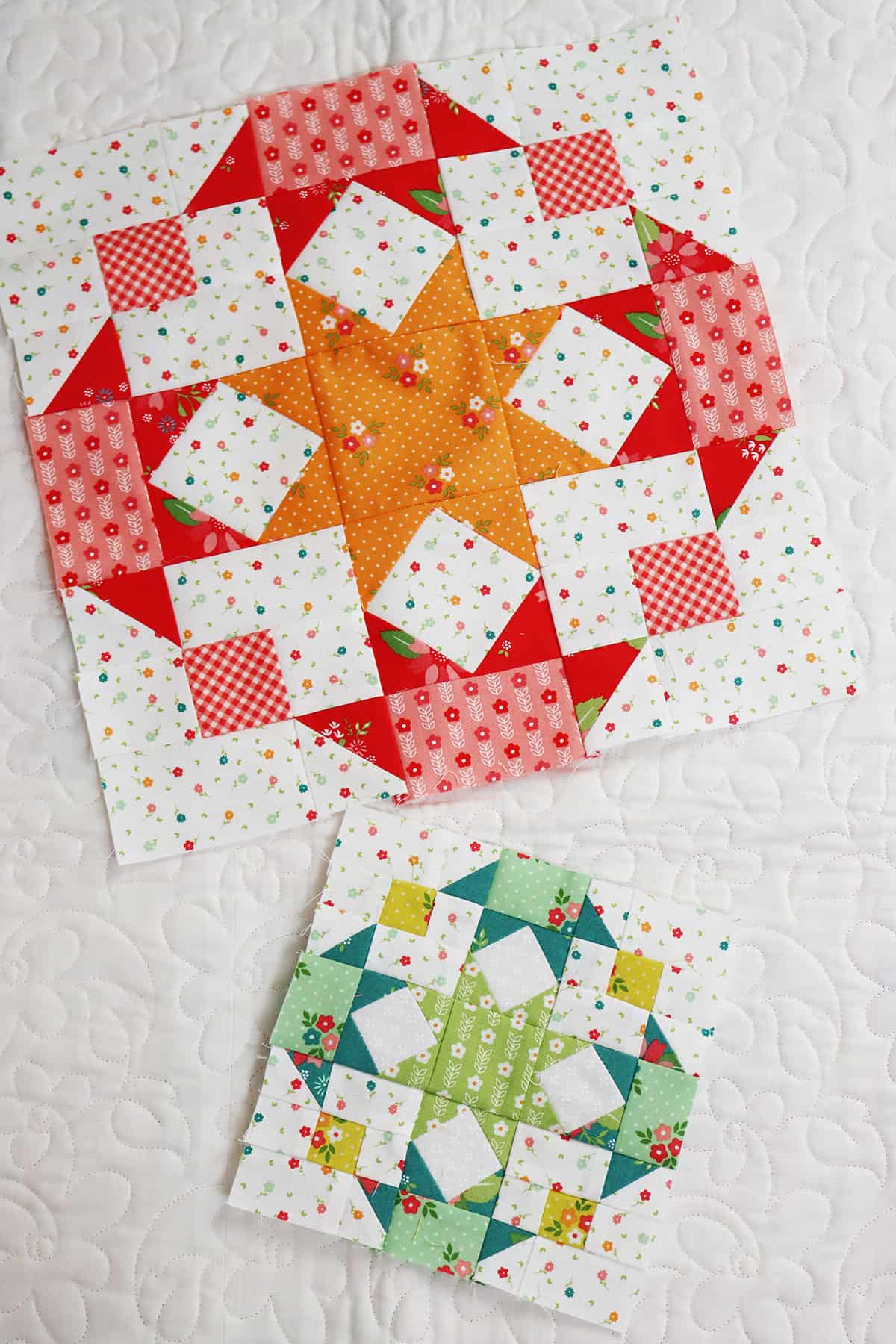 Blockheads 5 Sew Along Details
It's not too late to join in! Find all of the details including previous pattern links below: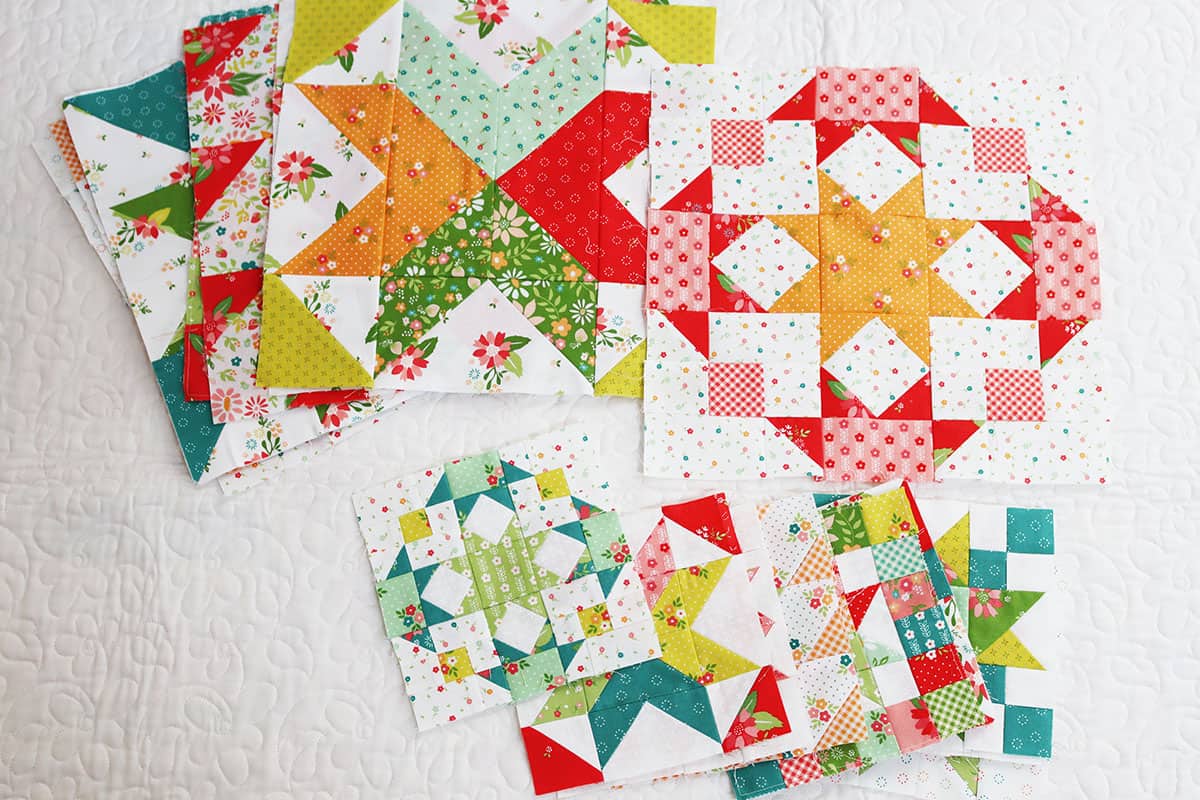 Previous Year's Blockheads Patterns
Did you know that you can still access many of the previous Blockheads patterns for free? The first round of Blockheads patterns was published in a book; however, rounds 2, 3, and 4 can still be found online. Find the links for the previous patterns below: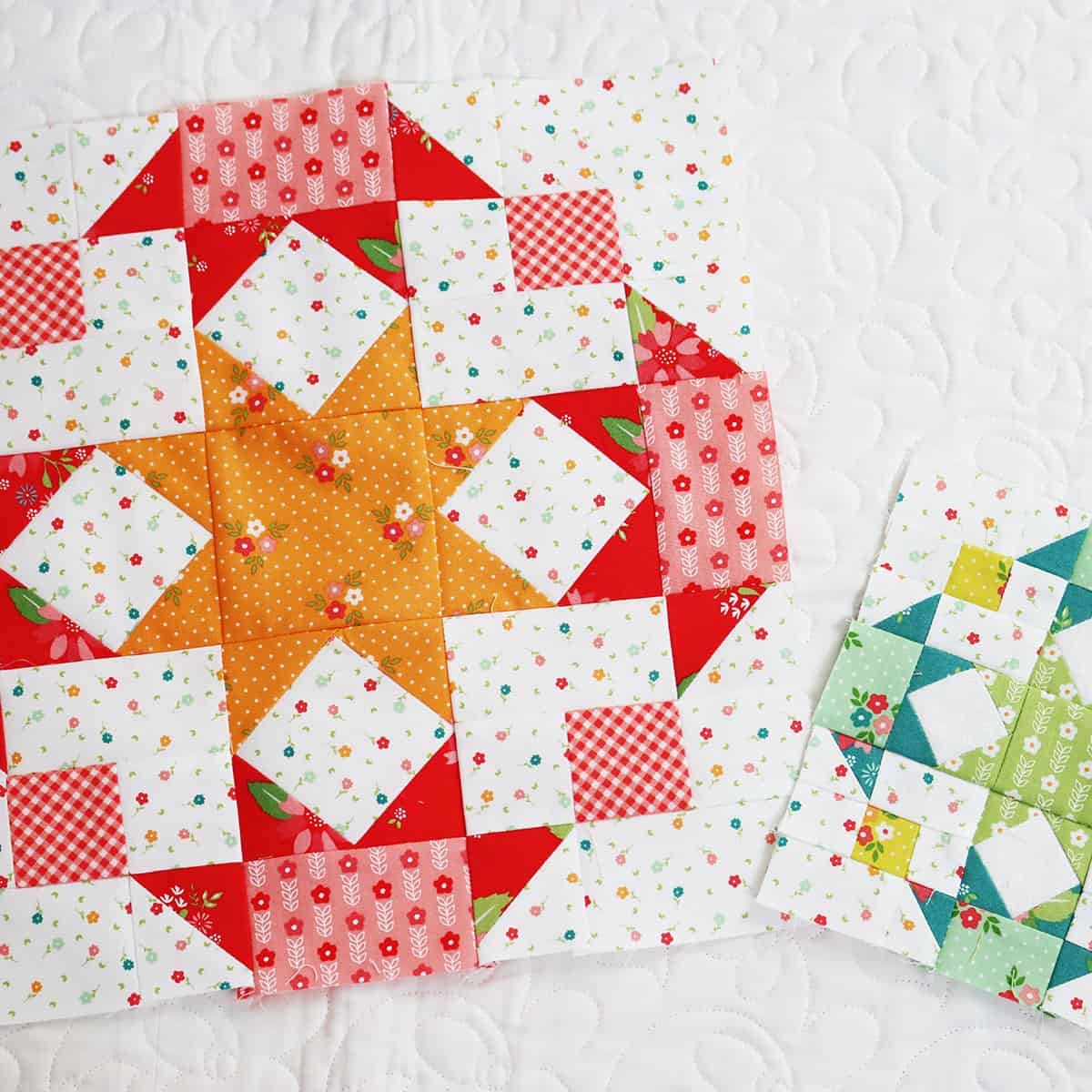 Next Week's Block
Finally, be sure to stop by next week for block 9. Block 9 culminates the block pattern releases for round 1 of Blockheads 5. Some terrific finishing options for the first 9 blocks will also be available soon. And then round 2 of the block patterns will begin in early January.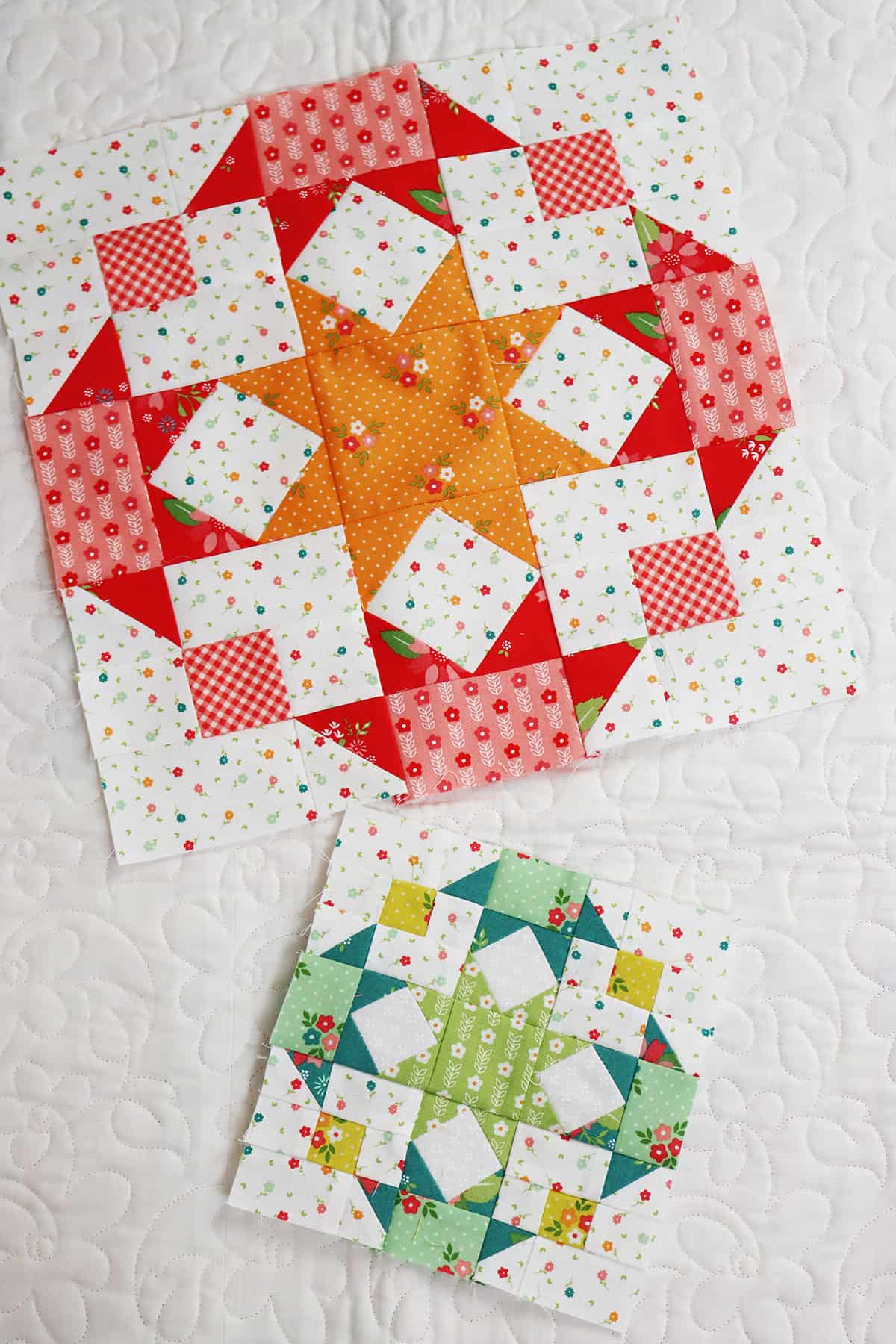 Happy quilting!