Hello, friends, and happy Wednesday! Today I'm sharing the Moda Blockheads 4 Block 9 block with some extra tips and tricks for accurate piecing. Be sure to read to the end of the post as I'm sharing a few additional updates for readers.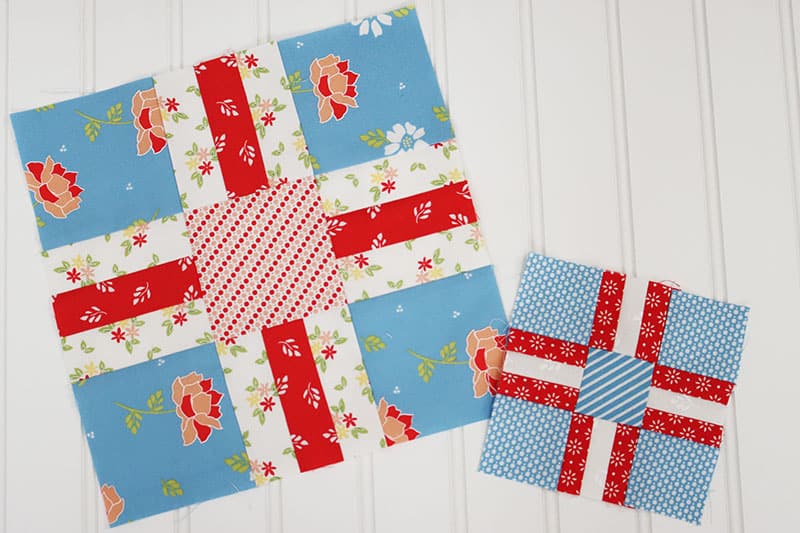 Moda Blockheads 4 Block 9
I knew I wanted to add some red into this week's block and so I chose four different prints which all have a bit of red for my 9″ finished block. I love how it turned out and do feel like it adds just the right amount of red into the mix. For my 4.5″ finished block, a red, white and blue color scheme also worked beautifully. (I did switch the darks and lights in the rail fence portion of the small block).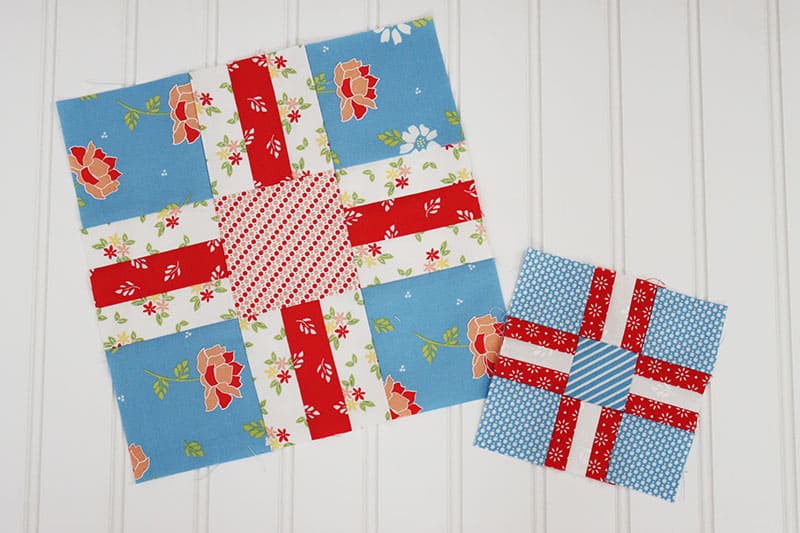 Block 9 Details, Tips, + Tricks
Go here to download the Cross My Mind (Block 9) pattern PDF from the Zen Chic blog (or click the button below).
Be sure to look at the different color options for this week's block.
I used strip piecing for both of my blocks for the rail fence sections. For the large blocks I cut 1 ½″ x 15″ strips (two light and one dark). For the small blocks I cut 1″ x 10″ strips (two dark and one light). Then I was able to sew and press and then finally trim the units to the perfect sizes.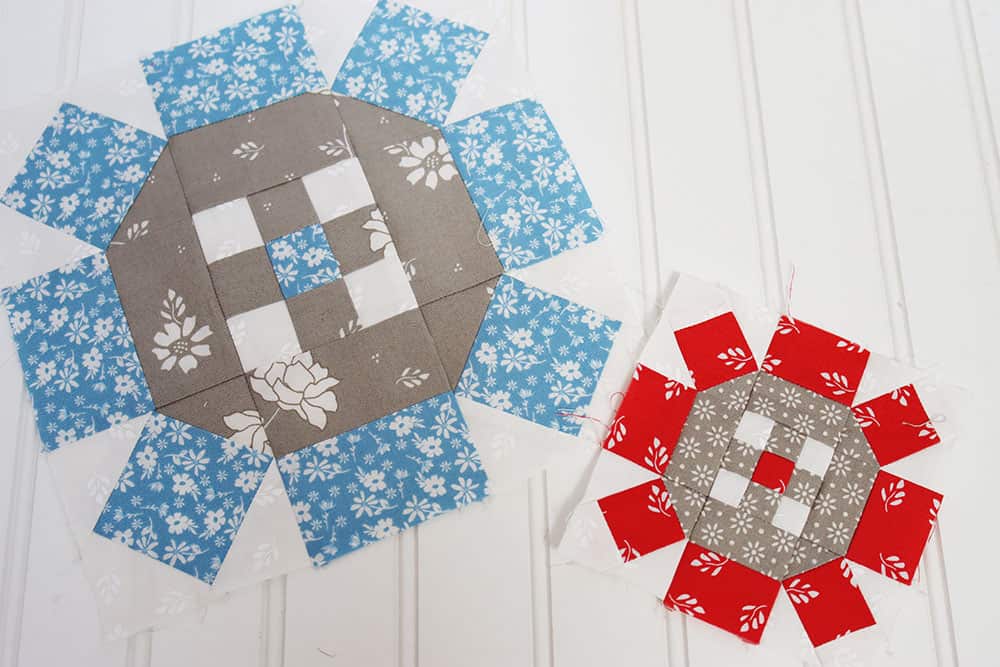 Moda Blockheads 4 Sew Along Information
A Few More Things…
My copies of Red & White Quilts II arrived…find some signed copies in my shop here (cover photo below). And be sure to stop by tomorrow for my Sewing Room Tour with a video–we were finally able to get everything ready for the tour last week.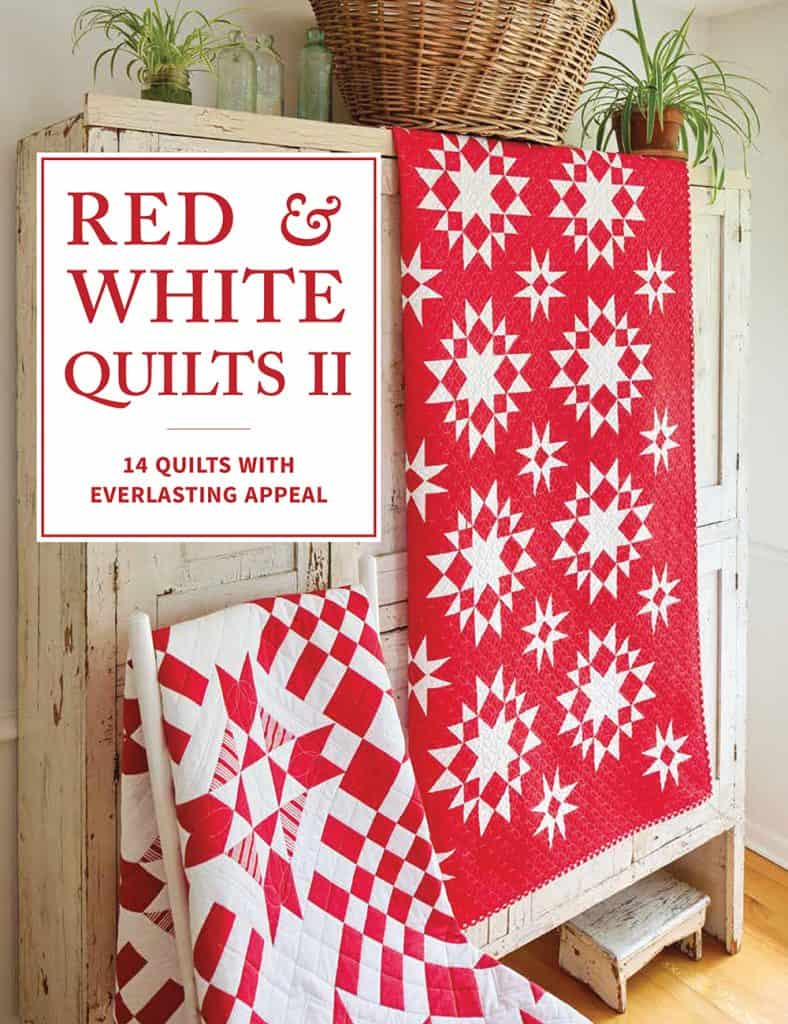 Happy quilting!