Hello and happy Wednesday!  Welcome to Moda Block Heads day!  Today I'm sharing the Moda Block Heads 2 Blocks 16 – 17 – 18!  These are three fun blocks that are really fast and fun to stitch!  Block 16 is the Texas Puzzle block by Carrie Nelson.  Block 17 is the Big Storm block by Brigitte Heitland, and Block 18 is Mishmash by Vanessa Goertzen of Lella Boutique!  I used our new Walkabout fabrics for all three and love how they turned out!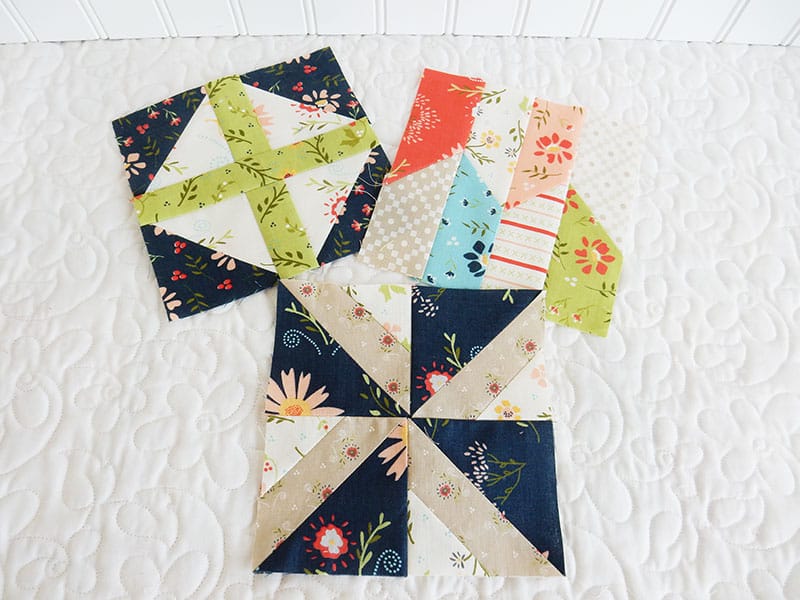 Carrie's Block 16 is the upper right in my photos.  Brigitte's  Block 17 is in the upper right in my photos, and Vanessa's Block 18 is the lower center block. I actually sewed them all at the same time, piecing the half-square triangles for blocks 16 and 18 at the same time and also stitching the pieces for block 17 right then; I cut all of the squares for the half-square triangles ⅛″ larger and used this method for piecing.  The Mini Simple Folded Corners ruler was a great help in putting block 17 together, and I also used it for adding the final squares to the corners of the Block 18 units.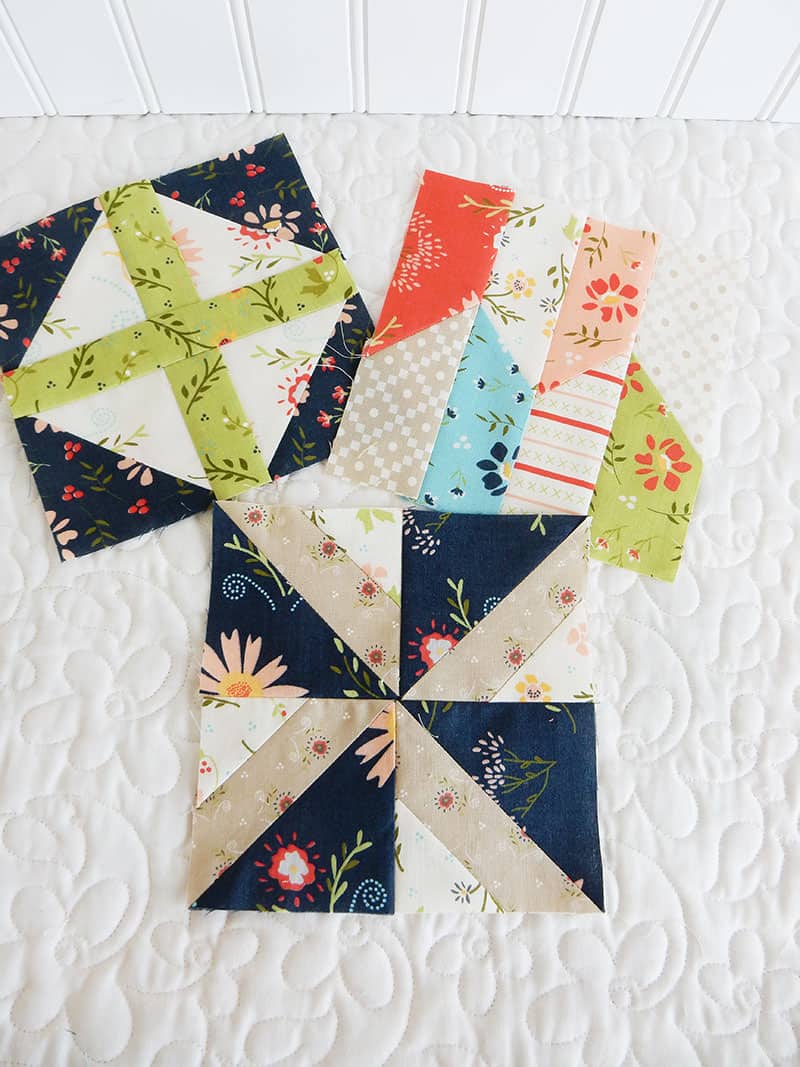 All three of these blocks have a simplicity that really lets the fabrics shine!  So choose some favorite prints for these blocks!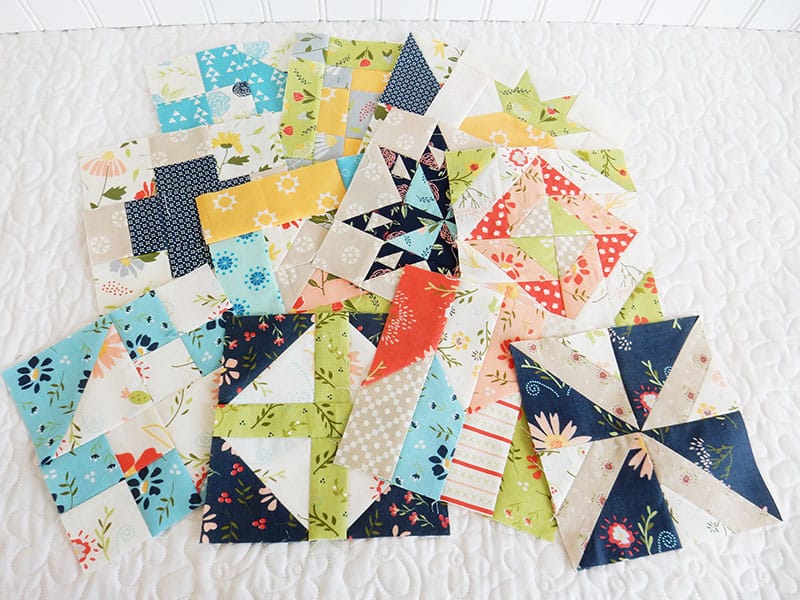 There is now quite a fun assortment of the 6″ x 6″ finished blocks.  I will definitely need to add some more of my red fabrics into the mix next week.  The photos have been super helpful in helping me figure out fabric choices. The navy prints are strong and need some of the reds to balance them out.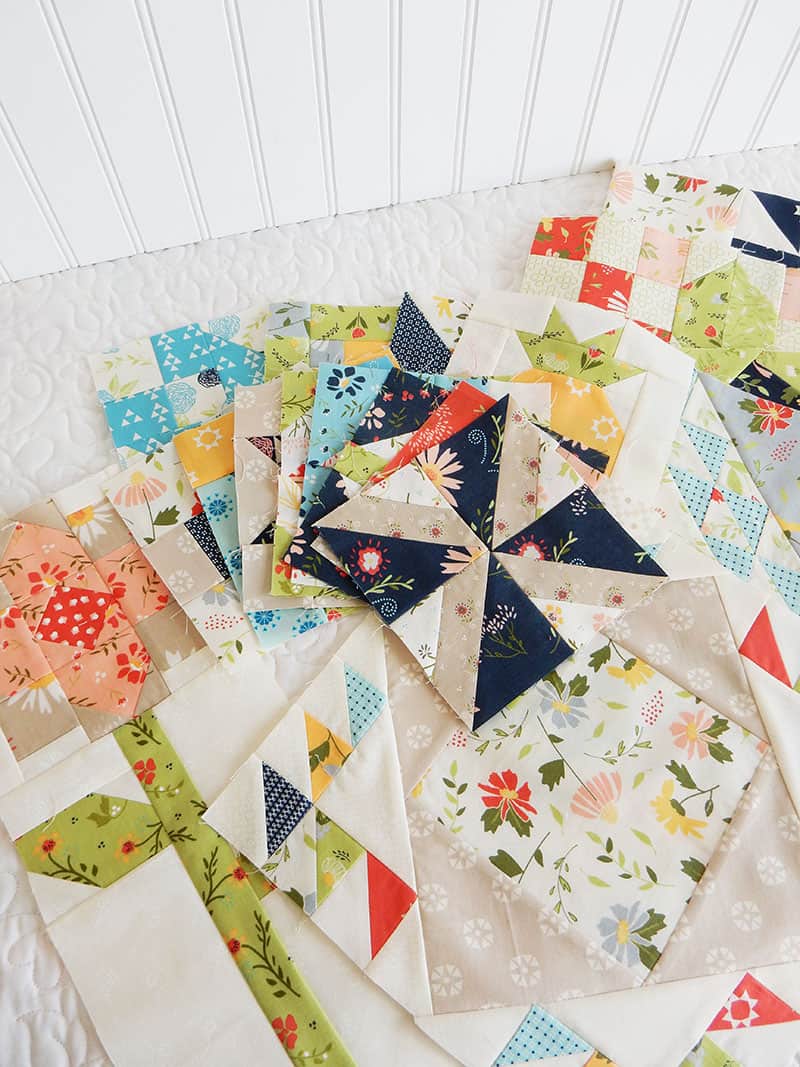 And here are all of the blocks together! Such a fun assortment.  I can hardly wait to see how this quilt comes together!
Moda Block Heads 2 Blocks 16 – 17 – 18 Links: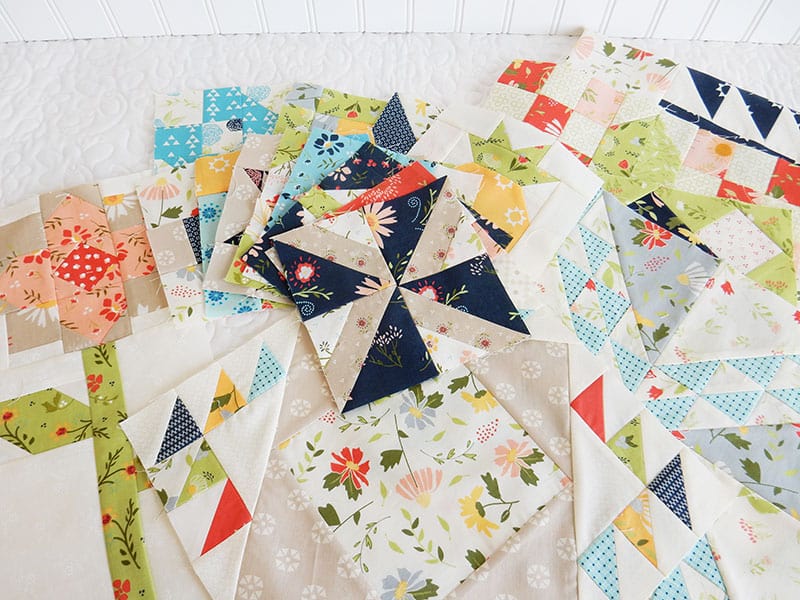 The other versions are always so much fun to see each week, too!
Find the Other Moda Block Heads 2 Members Here:
We sure hope you are enjoying sewing along with us!  Have fun with your Moda Block Heads 2 Blocks 16 – 17 – 18 this week!  Happy quilting!