Hello and happy Wednesday! Today I'm sharing Moda Block Heads 2 Block 40, "Ribbon Star" by Lynne Hagmeier of Kansas Troubles Quilters. This week's block is a fun 6″ finished block…so nice to have a fast one after we all made so many half-square triangles for the last block! And this week marks the beginning of the final quarter of our blocks and sew along. I'm super excited to get this quilt finished up, but I'm also really sad our quilt-along is nearly finished!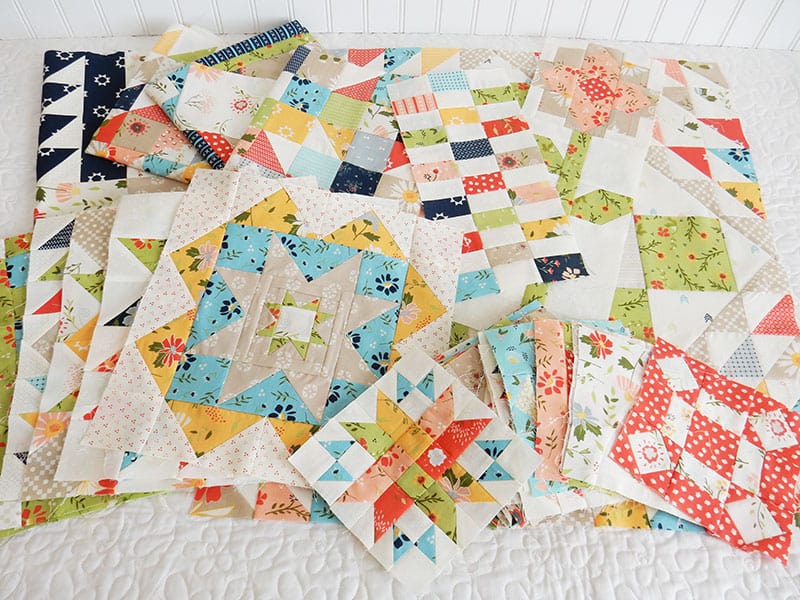 This week's block is front and center in the photo above. I decided to make mine scrappy and used five different prints–four from Walkabout and one from Clover Hollow. Such a cute block!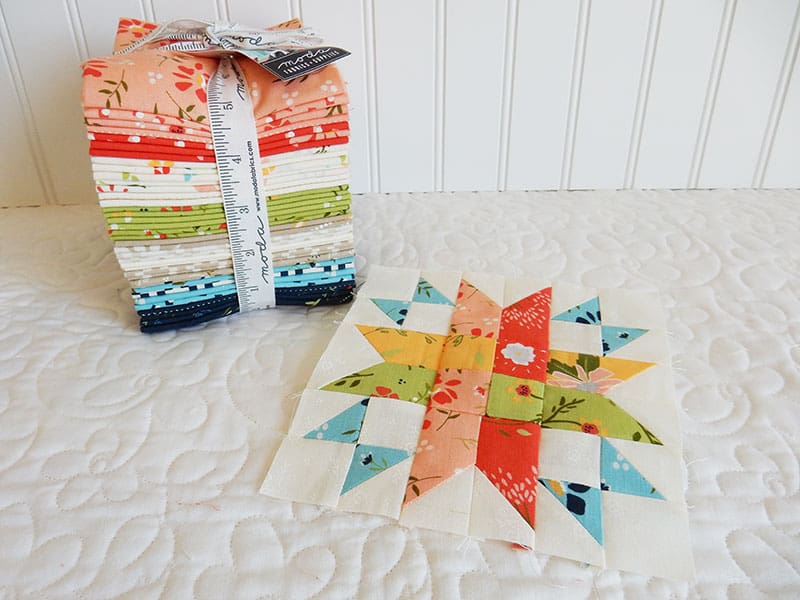 Tips for Moda Block Heads 2 Block 40
As I mentioned earlier, this week's block was fast and fun. But I did use my usual method of making the half-square triangles slightly oversized and then trimming them to the correct size for the eight hst's in this block (see my method here).
I once again used my mini Simple Folded Corners ruler for the 8 rectangle/triangle units. It saves a lot of time and is so, so accurate. (See a tutorial for how I use this ruler here).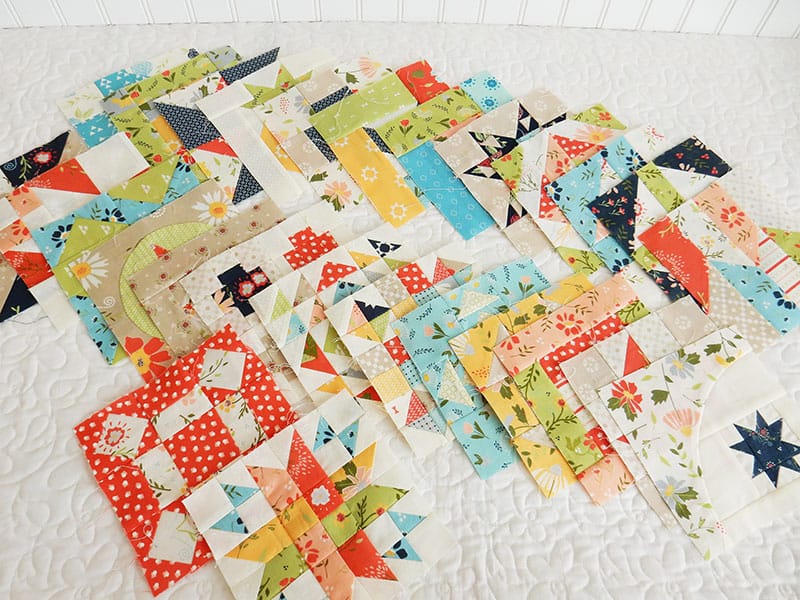 Moda Block Heads 2 Block 40 Links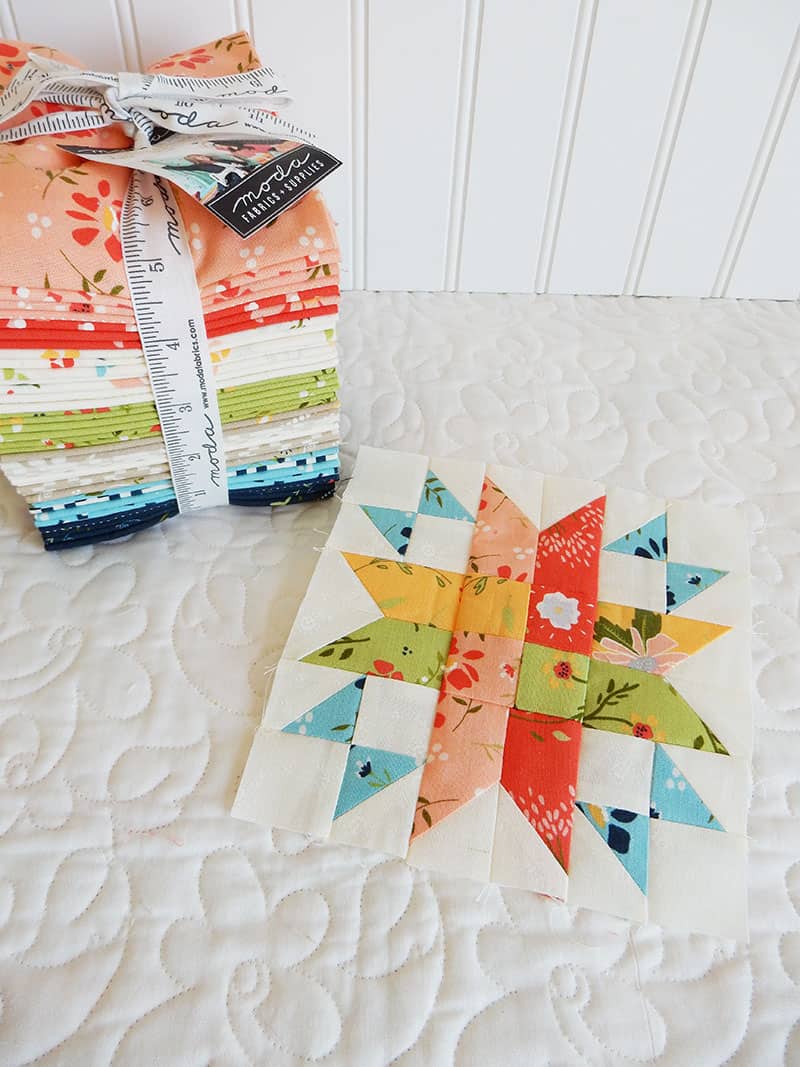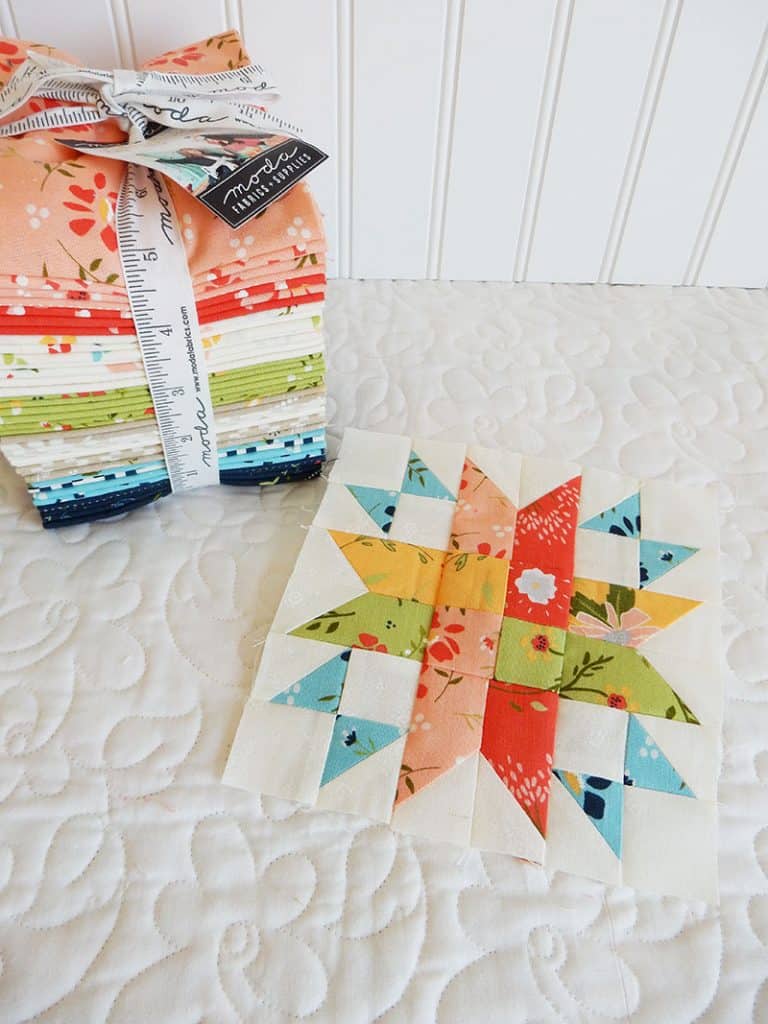 And Go Here to Find the Other Moda Block Heads 2 Designers: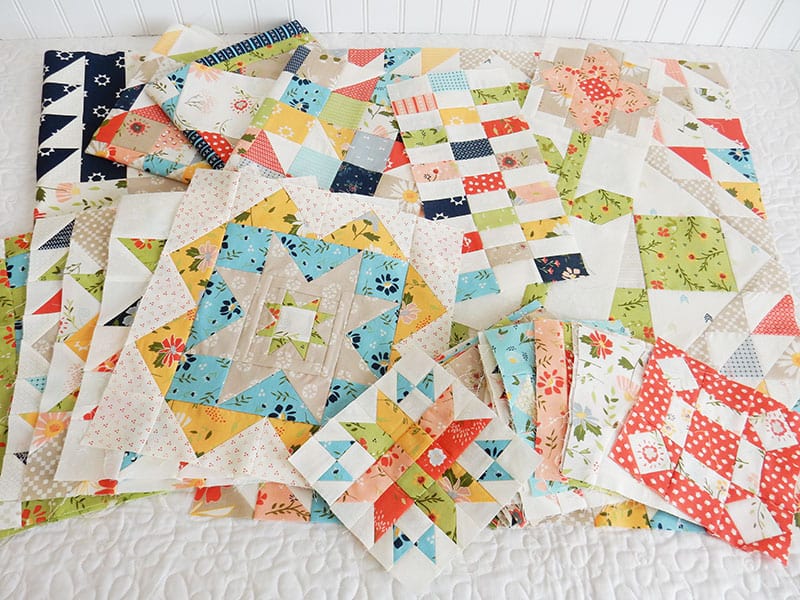 Happy sewing this week's Moda Block Heads 2 block 40. And thanks so much for stopping by!