Hello…and happy Tuesday! I was hoping to get this post up yesterday…but it just didn't happen. I feel like I have crazy Mondays much too often…perhaps someday I'll figure that one out. The solution might have something to do with not scheduling any errands for Mondays 🙂 Anyway, I'm excited to share the Pin Pal Pincushion Challenge with you today!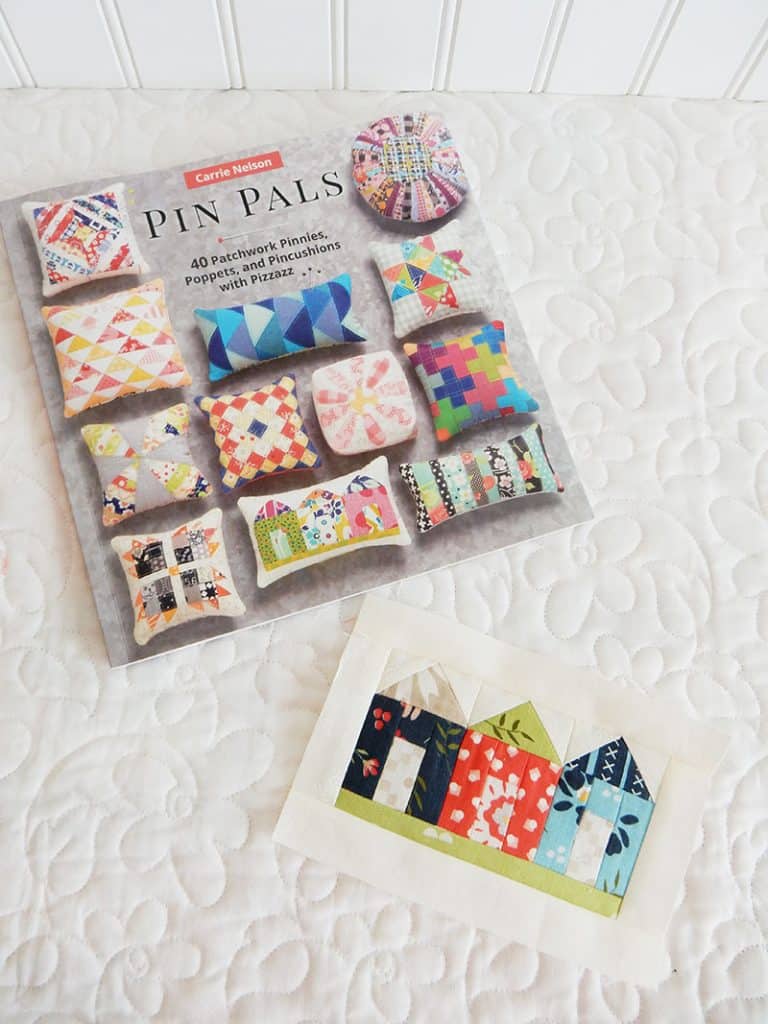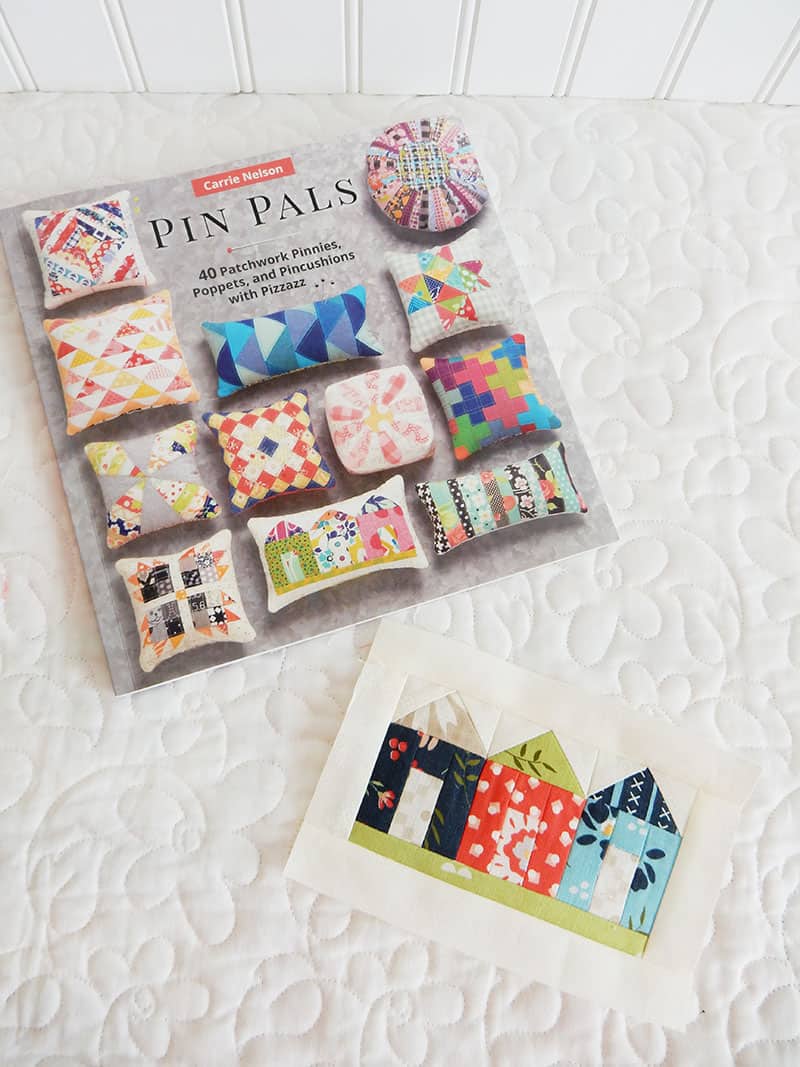 Back in October, I posted a little bit about Carrie's book, Pin Pals: 40 Patchwork Pinnies, Poppets, and Pincushions with Pizzazz. It's an absolutely beautiful book with beautiful pincushion designs of all styles! I don't think I'd had the book more than a day when I had to start one!
And not only does the book have delightful pincushion patterns…it also has wonderful tips and construction techniques throughout the pages…all so easy to read and learn from.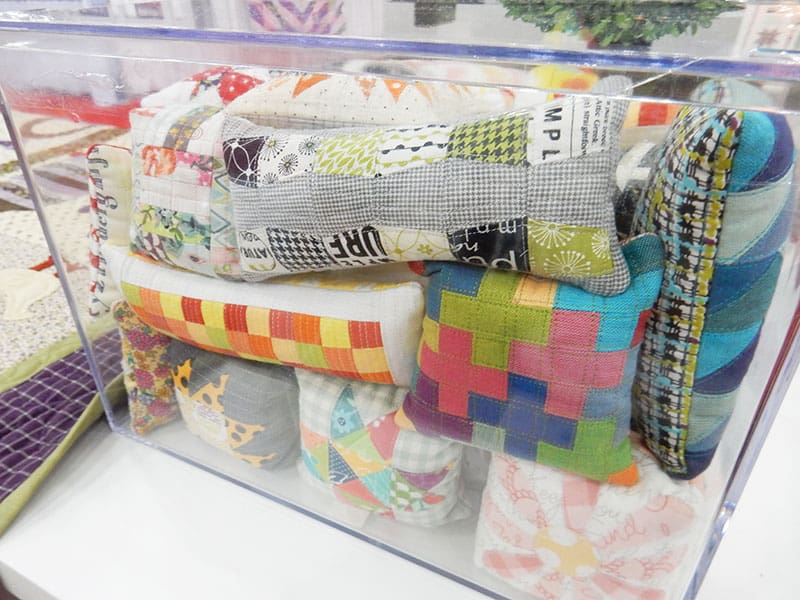 And then I went to Quilt Market a few weeks later and actually got to see them all! The clear acrylic bin above actually holds just half of the pinnies from the book. There was another container of equal size with the rest of the pincushions. It was a brilliant way to display them because everyone could see them without them being handled and getting dirty.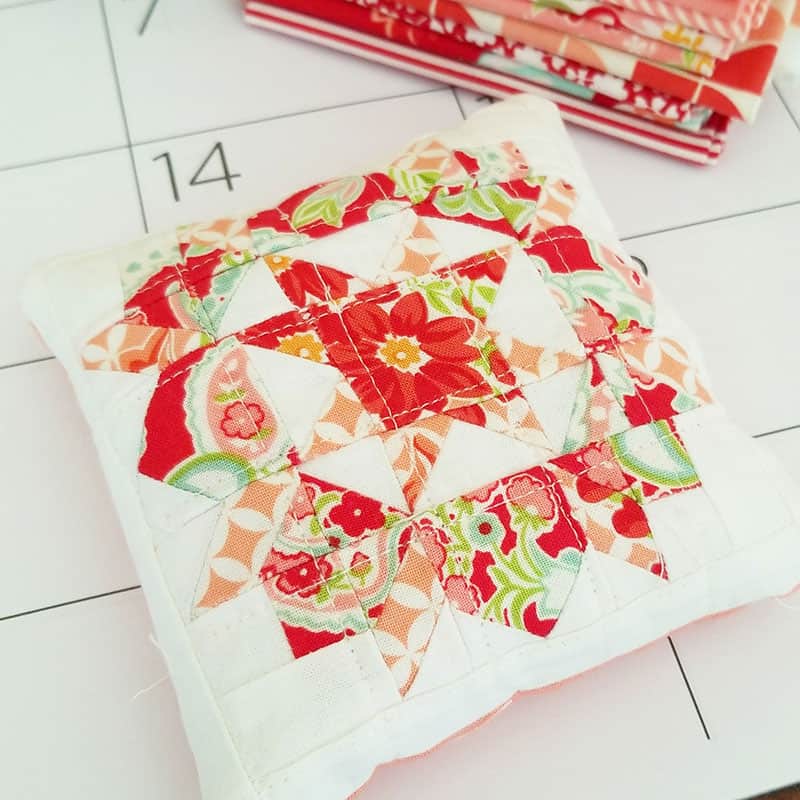 And then my daughter decided she needed to make a pincushion from Carrie's book, too. And she chose the most beautiful mini Swoon (Carpenter's Wheel) block. So many little pieces for this one. But it's so beautiful.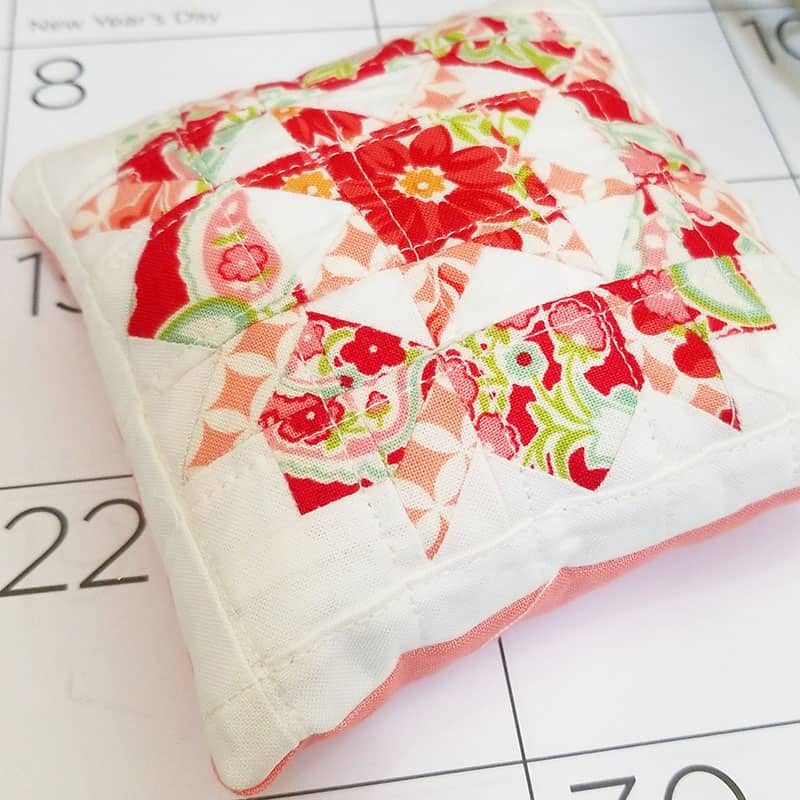 Pin Pal Pincushion Challenge
Here are the details about the Pin Pal Pincushion challenge:
The challenge runs from January 14th through Friday, February 15th.
Make a pincushion from the book…or make one a week. Or make one every day if you are really motivated! But you just need to make one to enter.
Prizes…Carrie is especially good about those. And she has some fun things in the works. You'll just need to post a photo to Instagram using the hashtag #pinpalchallenge so Carrie can see your post and so that you can be entered to win some goodies. (Also use the hashtags #madewithmartingale and #showmethemoda with your entry).
Tips…Carrie will be posting pincushion tips on her Instagram account as well. And, she'll also be sharing some new versions she's put together since publication. (Her Instagram is @justcarrieintexas).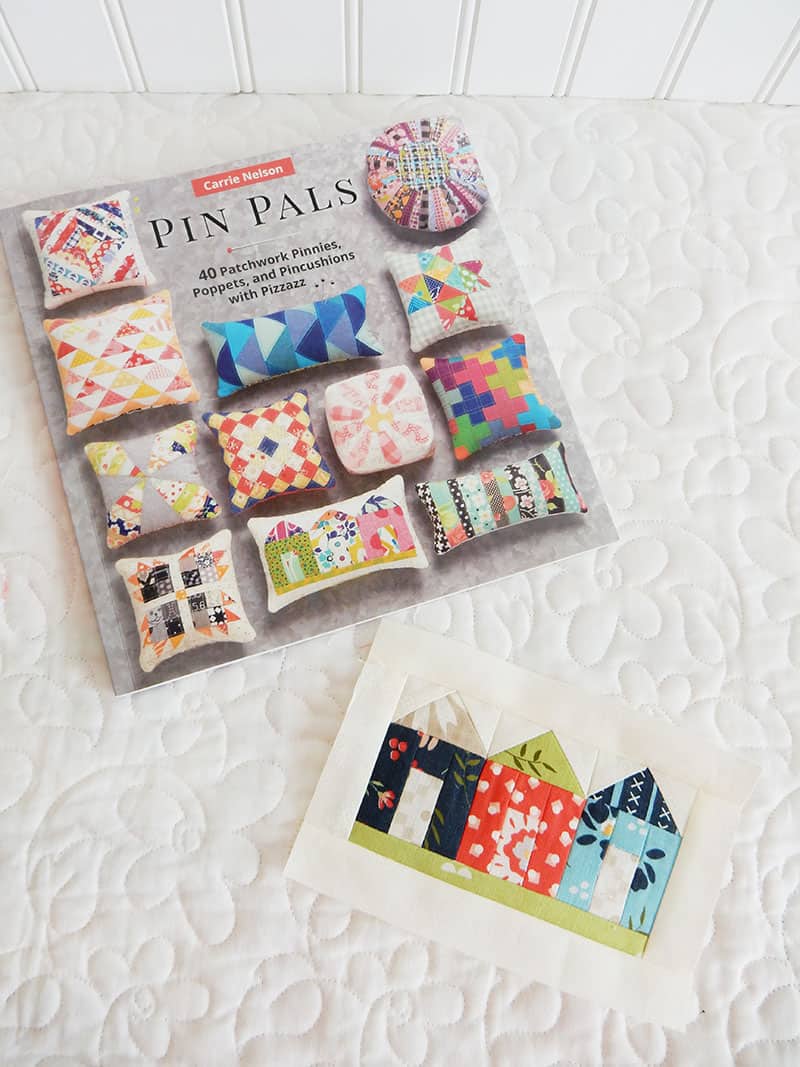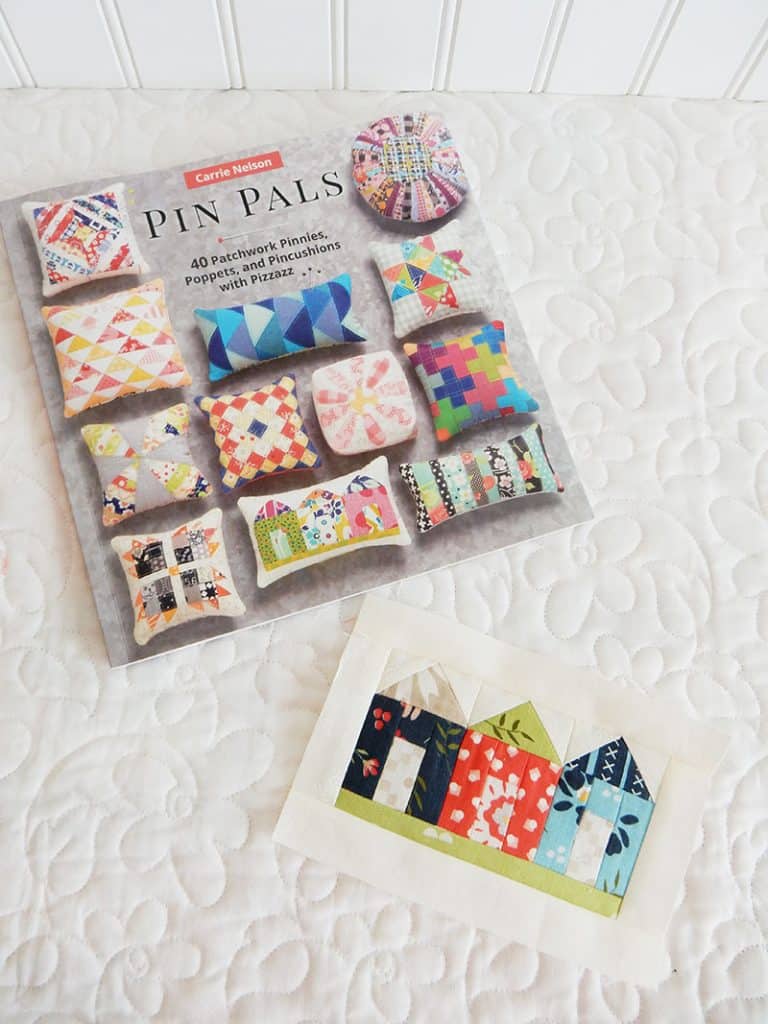 If you love pincushions…why not join in the fun…get the Pin Pals book and make one or many (they do make terrific gifts for your quilting friends). I know I'll be finishing my Beach Houses pin cushion and making a couple of more before the challenge is over. Happy quilting, and thanks so much for stopping by!