Hello and happy Block Heads Wednesday!  Today I'm sharing Moda Block Heads 2 Block 30 which is a really fun 18″ x 18″ finished block.  While it looks complicated, this one is easy to get right because you'll be making it a bit larger and trimming to size.  Also, this block is a great design to use up extra strips you might have in your stash!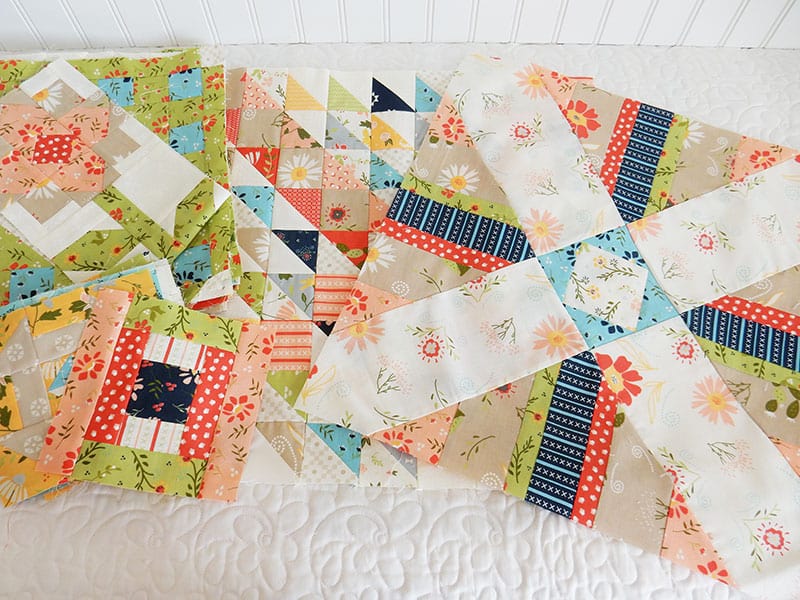 You can see this week's block over on the right side of my photo–it's really a fun design.  Brigitte Heitland of Zen Chic designed this fun block for us this week, and I love how simple it really was to make!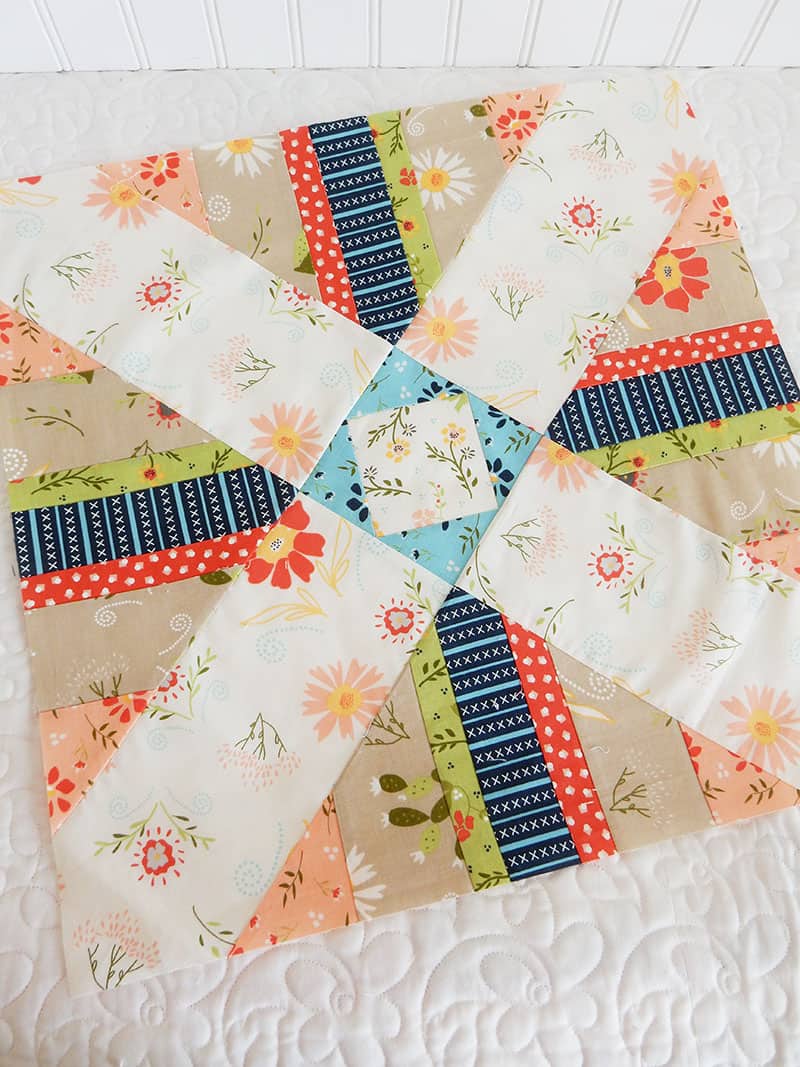 Thoughts and Tips for Block Construction
There are a lot of ways you can use fabrics in this block; I decided since it was going to be pretty busy that I wanted to use a lighter print for the large diagonally-set rectangles.  The use of the large floral with lots of white space gives the eye a bit of a resting spot in such a fabric-filled block.
I used my Simple Folded Corners ruler for making the square-in-a-square center unit.
I used a large 20 ½″ x 20 ½″ ruler to square up my block.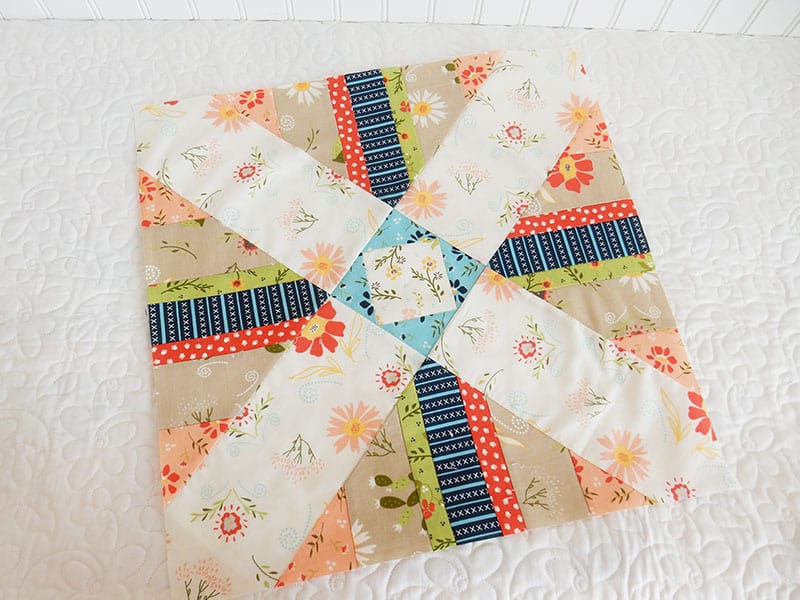 Moda Block Heads 2 Block 30 Links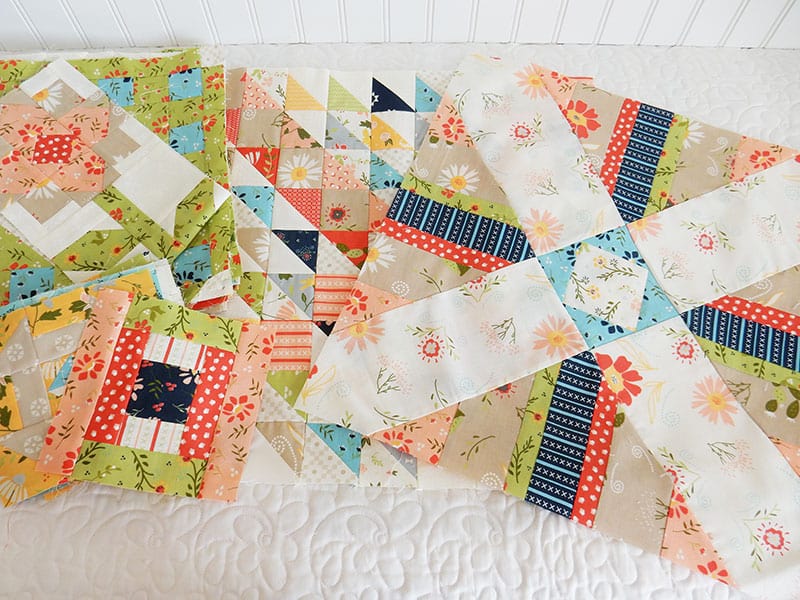 And find the other Moda Block Heads 2 posts for Block 30 here: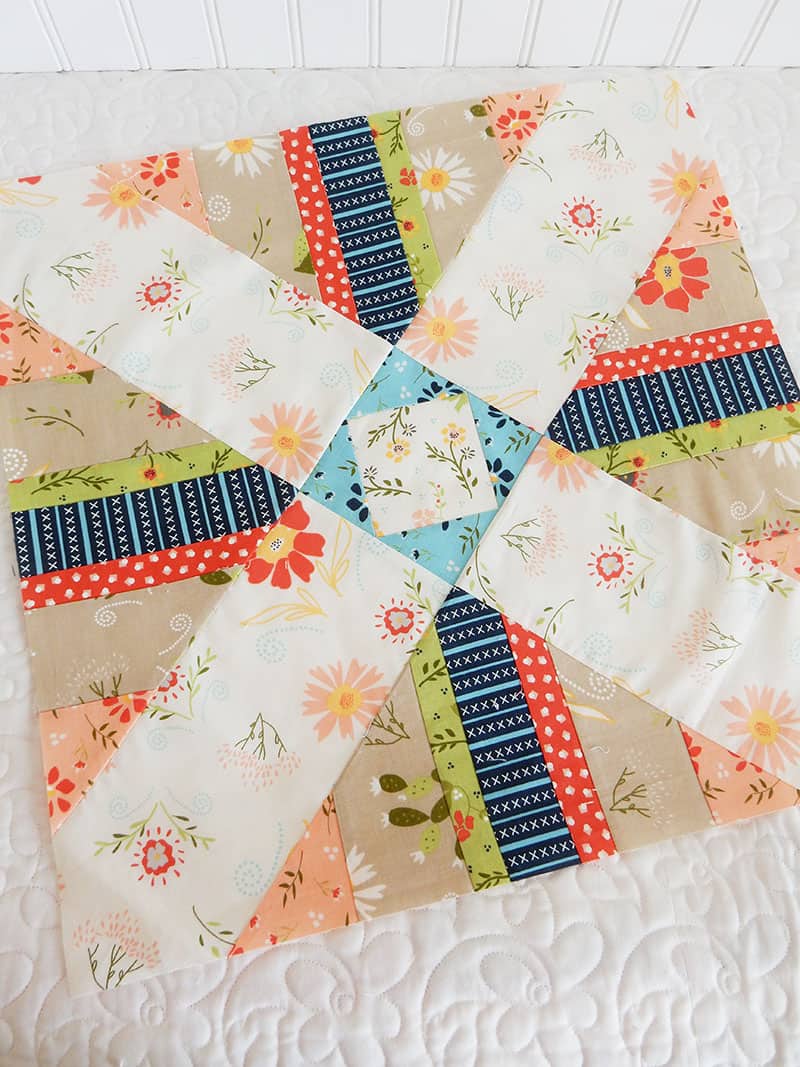 Happy sewing the Moda Block Heads 2 Block 30 block!  I'll be back soon with lots of inspiration from Quilt Market in Houston!  Thanks so much for stopping by!