Hello!  Today I'm here to share the Save the Bees Block of the Month | Block 4.  I'm so sorry that I'm a few days late!  I meant to get this finished up before Quilt Market and just didn't have the time.  But my block is finished, and I couldn't be happier with how this fun project is turning out!  In fact, I set my blocks together and have already added all of the borders other than the final one.  I can't wait to show you the finished quilt next month!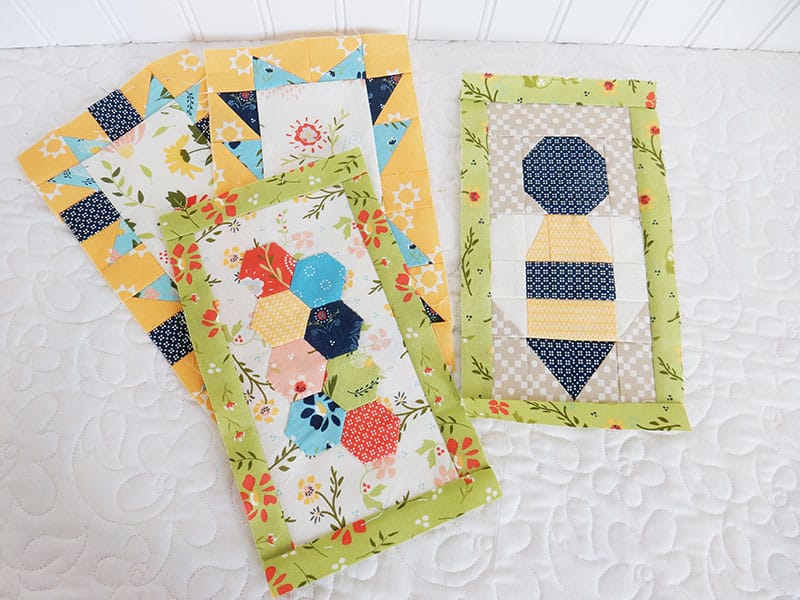 This month's block features an adorable pieced bee!  It was so much fun to see this one come together!  You will be getting some more practice making the half-rectangle triangles we made for block two.  They were actually quite a bit quicker this time around.  And I just love how the four blocks work together as well.  I used fabrics from our Clover Hollow and Walkabout collections for my block, and the blocks all coordinate just beautifully.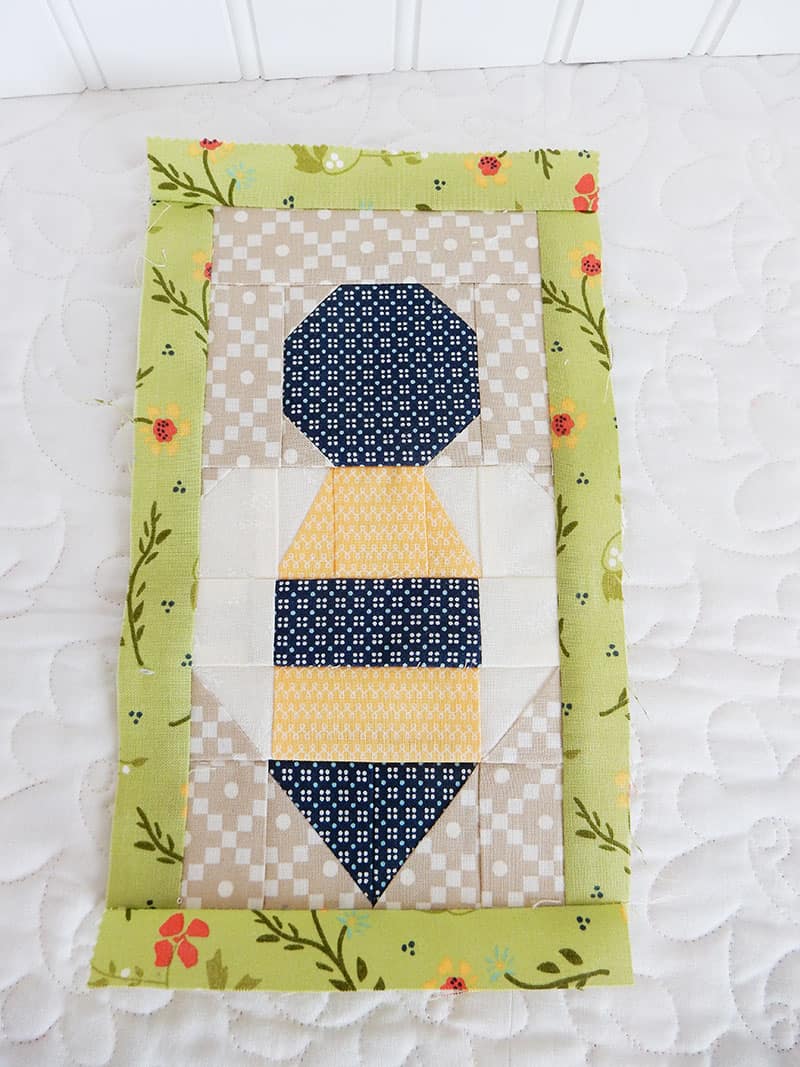 The Bee head and body sections are from Clover Hollow with the background, wings, and border from Walkabout.  Also, the green border is slightly different than the other green border fabric I used on the hexagon block which adds just another bit of interest.  I do love a scrappy quilt!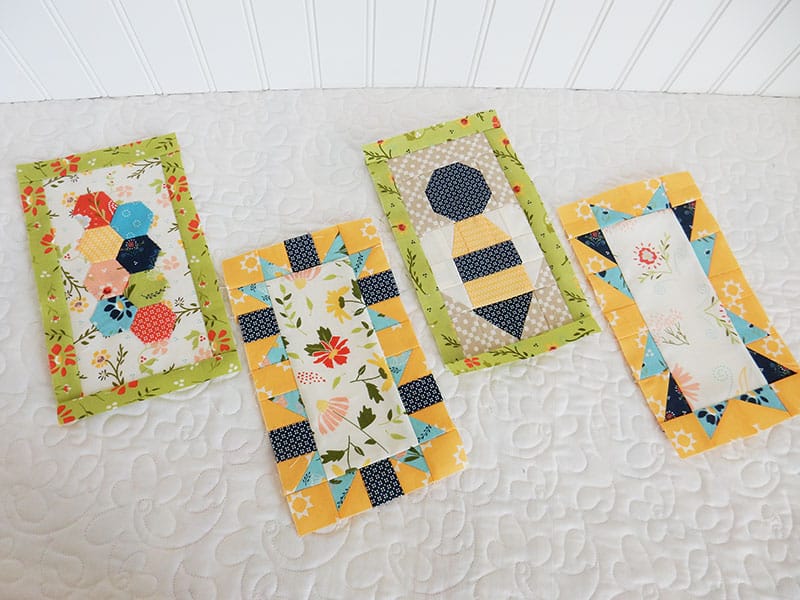 While I love the versions I've been seeing with the applique' flower blocks, I really feel like my floral focus background blocks are pretty fun.  It really did save me quite a bit of time since I've been working on this while preparing for Quilt Market over the past few months.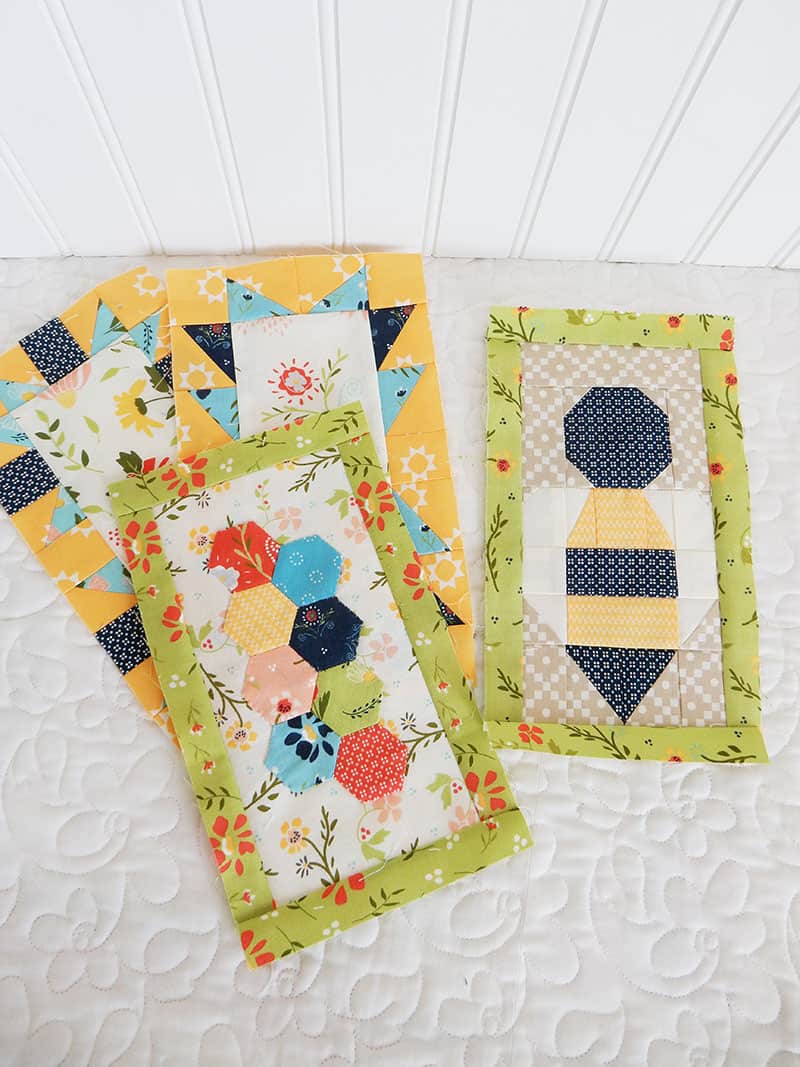 Save the Bees Block 4
If you haven't already, do take a look at the other versions of this month's blocks made by the other participating bloggers.  You can find them here: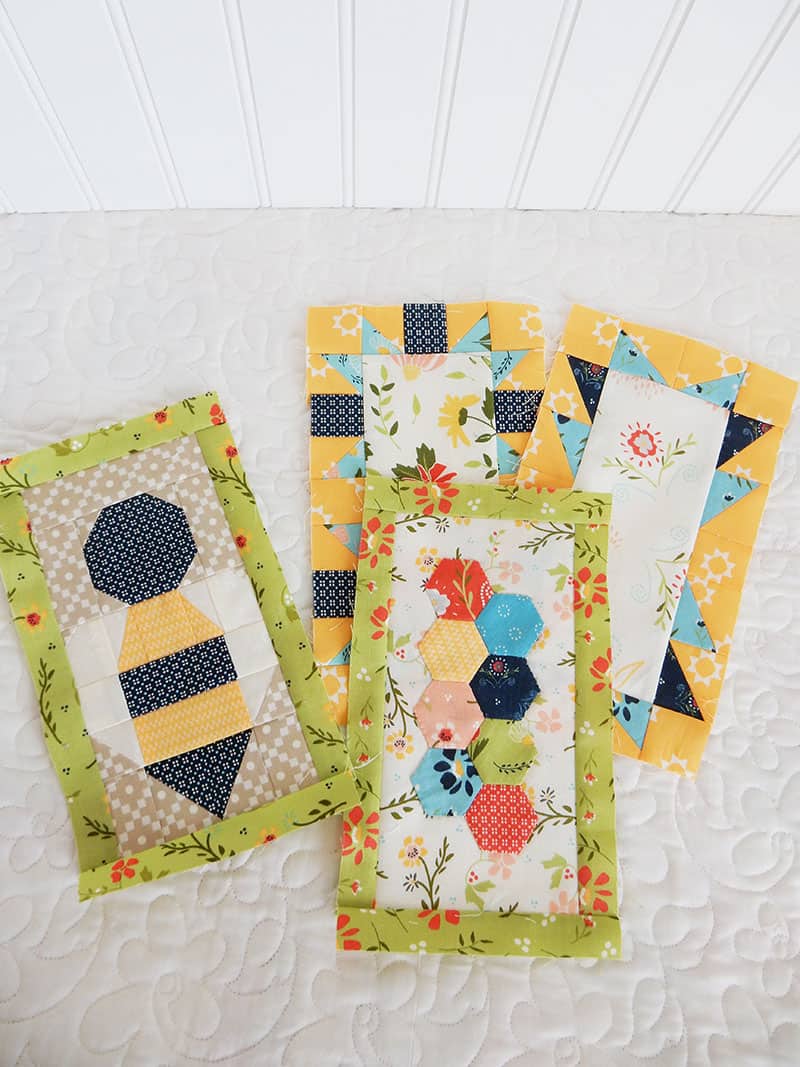 For information on this month's block (and the previous blocks if you are just learning about this fun project), please visit Jacquelynne's blog here. I know you'll enjoy the Save the Bees Block of the Month | Block 4 sewing.  And keep reading for this month's giveaway!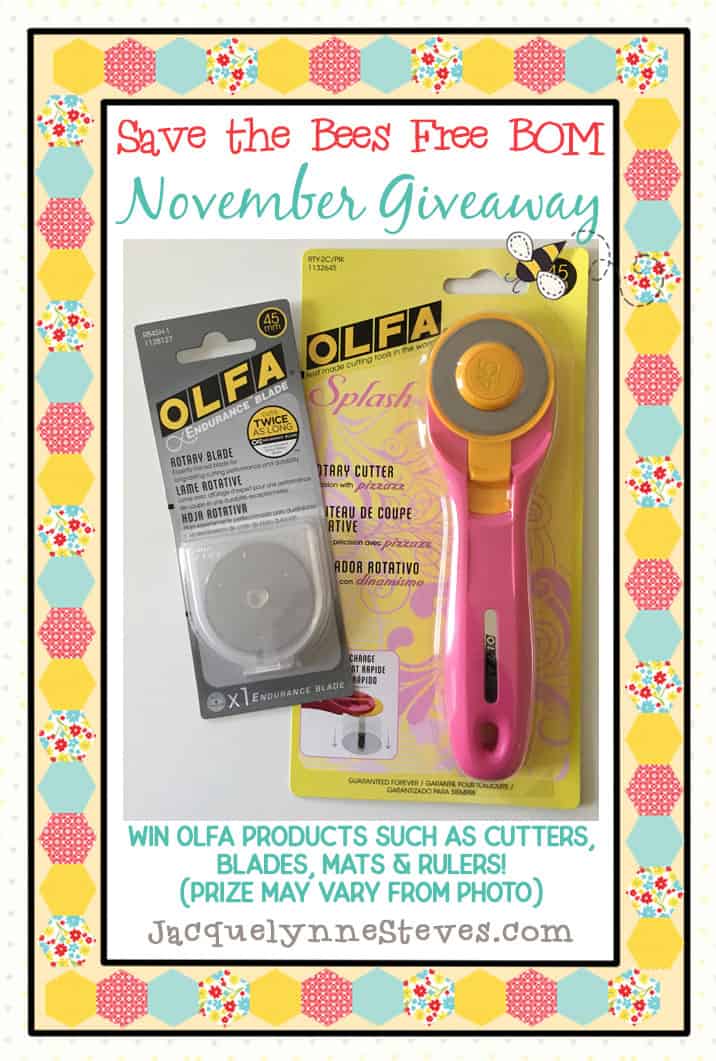 November Giveaway: Olfa
This month's giveaway is something fun from Olfa.  They have so many great products available that I'm sure it will be something good!  In order to be eligible to win, just leave a comment on this post mentioning something sewing and quilting related you've been wanting to learn.  I'll pick a winner Monday morning.  And don't forget that you can visit the other blogs listed above to enter the giveaway there as well.  The giveaway is open to U.S. and international readers; however, you many not win more than one prize this month. And…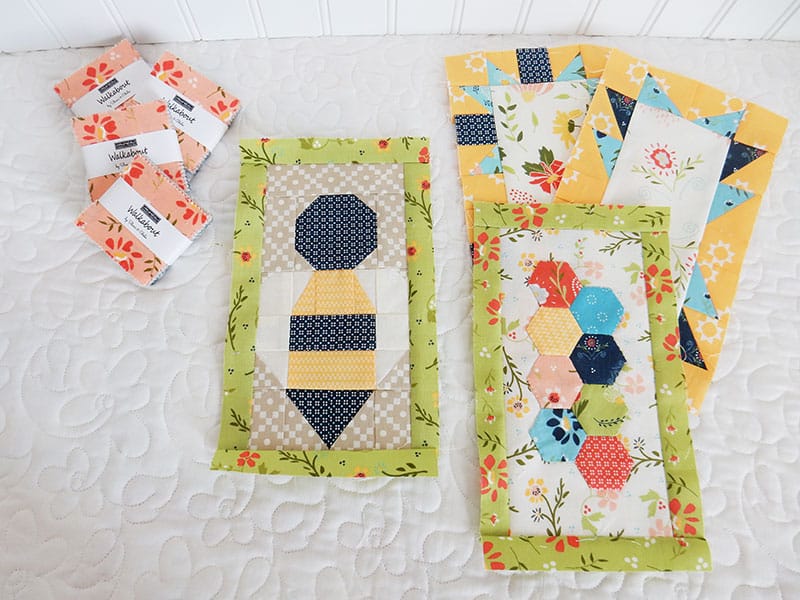 I came home from Quilt Market with a pretty good supply of Walkabout mini charms.  Get one with any paper pattern or fabric order through this weekend while supplies last (not available for PDF orders).  Shop my patterns here.  And don't worry…I have lots of fun Quilt Market pictures to share as soon as I can get caught up with my other posts.  Thanks so much for stopping by!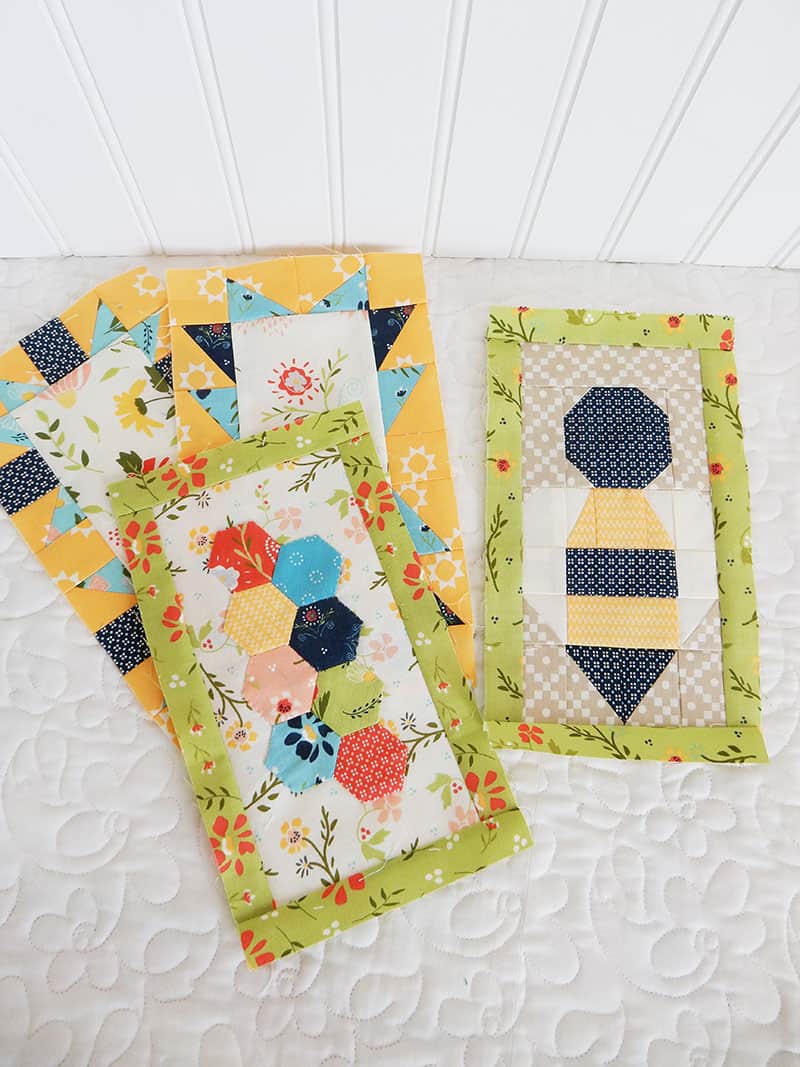 Happy quilting!