Hello and happy Wednesday!  Today is Moda Block Heads 2 Block 3 release day!  And Block 3 is another fast and fun cute 6″ block!  There are many  color placement options for this pattern and this block would also be cute with a scrappy mix.  I finally had to just make my block and stop over-thinking it!  Because there were so many fabrics I could have used for this one!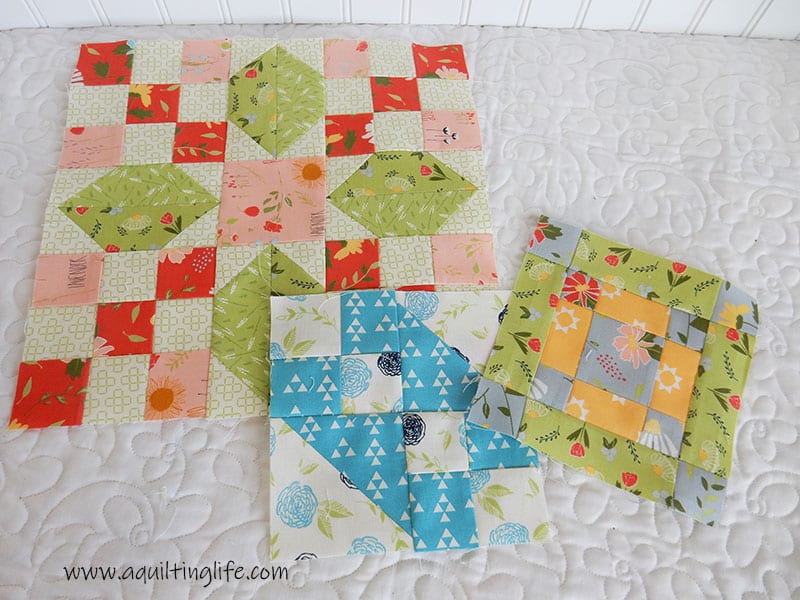 This time around I decided not to use a true "light" fabric, but I still made sure there was plenty of contrast between the different fabrics in the block.  I used three of my favorite Clover Hollow prints for this block and am really happy with how it turned out!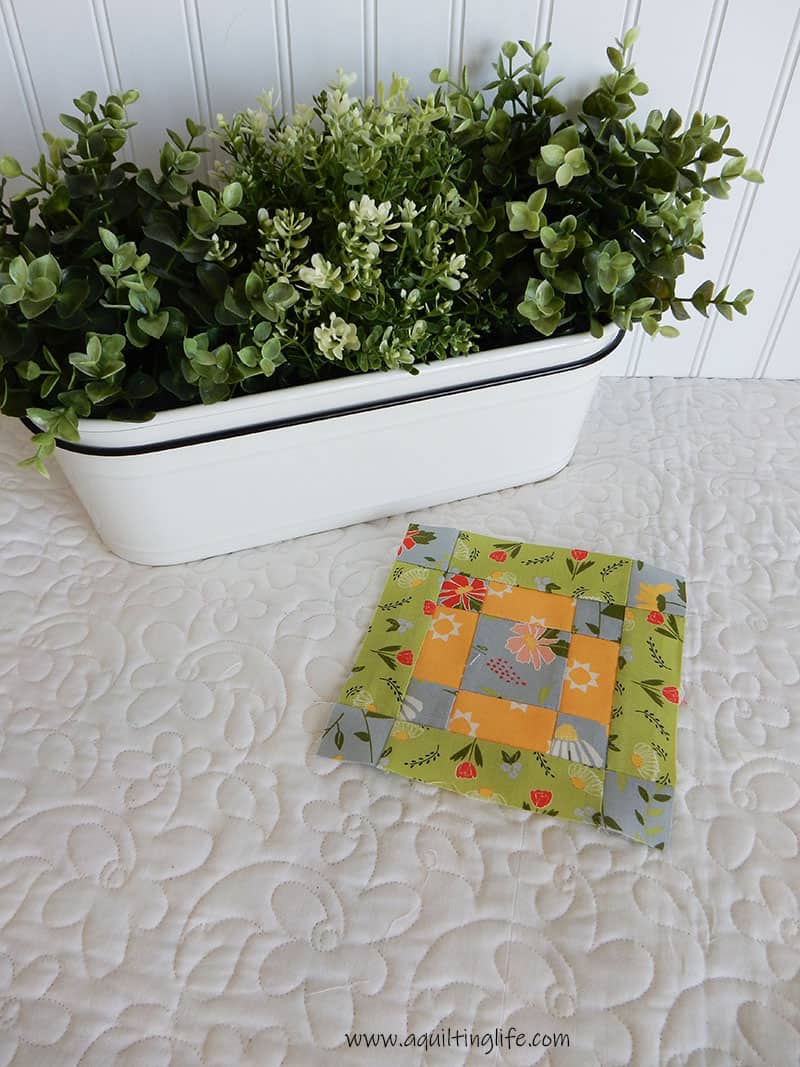 I could have used a cream or low-volume print in this block, but it was fun to add yellow!    Because simple squares and rectangles make up this block, the fabrics really get a chance to shine!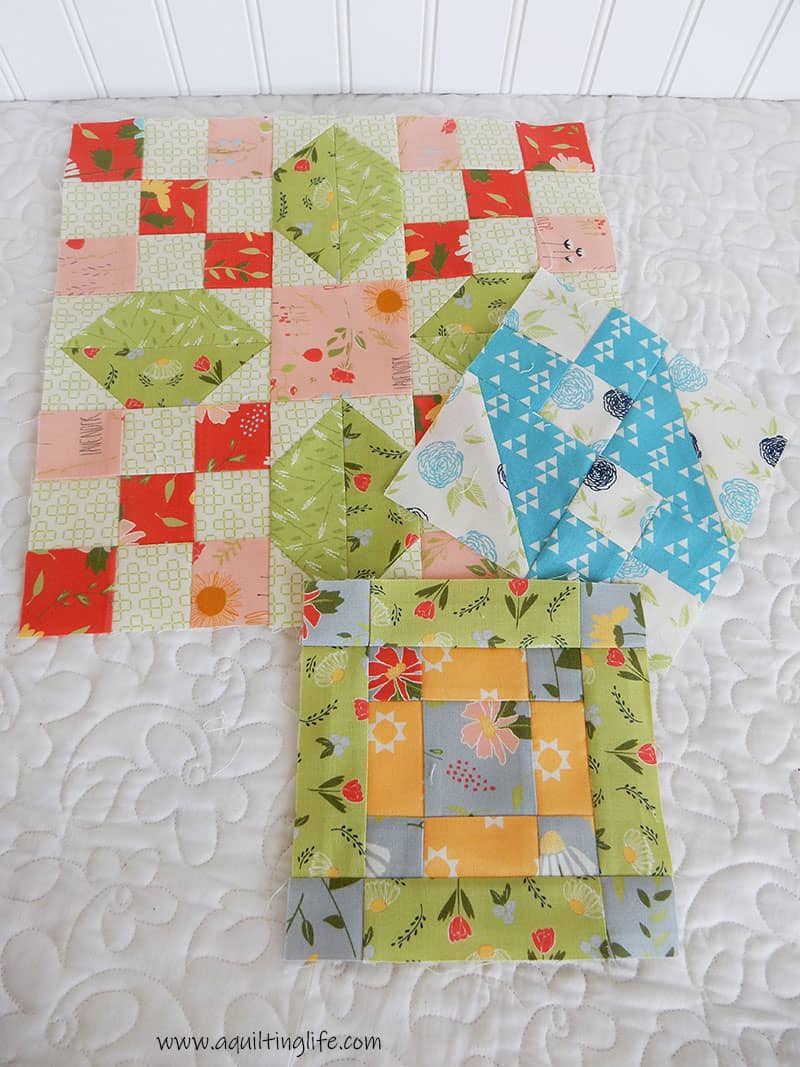 I  have a lot of fun photographing the blocks together each week.  As the quilt along progresses the photos give me a good idea of what colors I need to add in. This way I'm able to keep colors and prints balanced as I sew each week.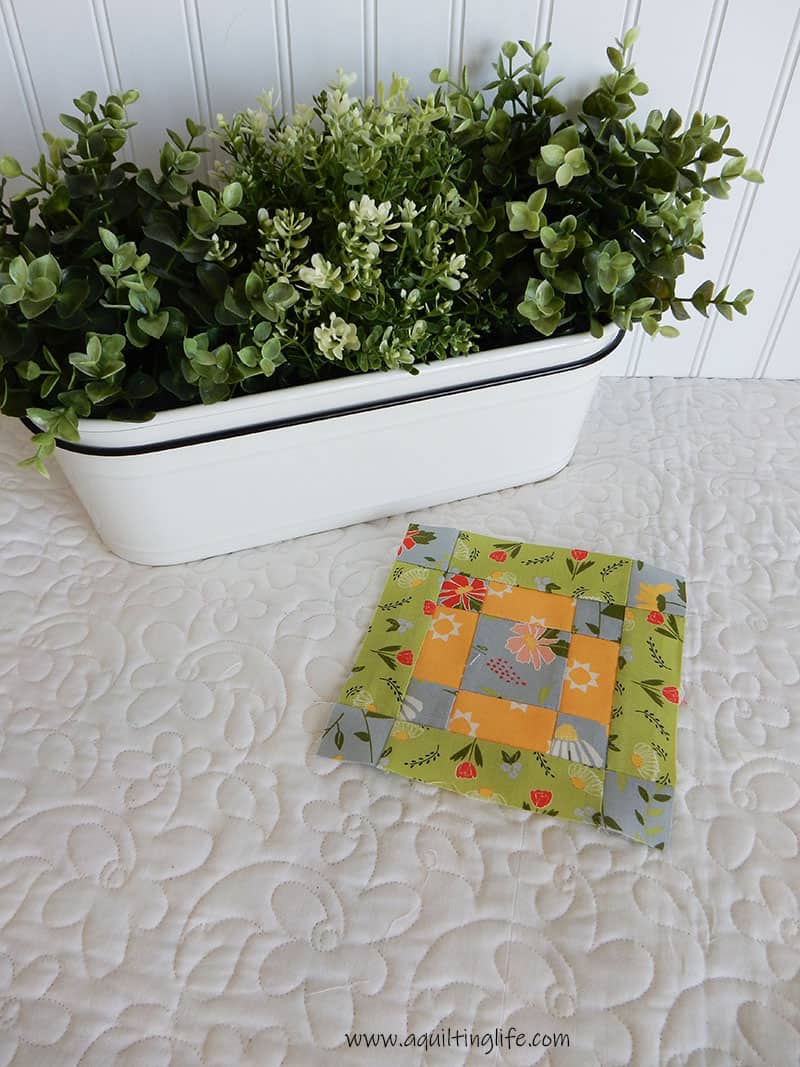 This week's block was designed by Carrie Nelson and is called "Pennsylvania." (I'll put a link to her post so you can get the block pattern at the end of my post).  Carrie is using a really fun scrappy mix of fabrics from a variety of designers for her blocks!  It's going to be each week to be able to see her fabric combinations!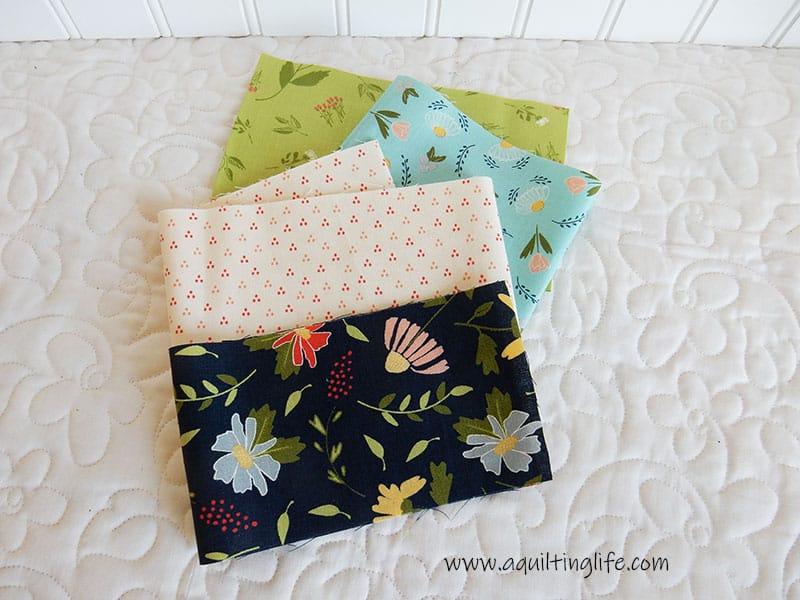 Since I've already made next week's block I thought I'd share my fabric pull for that today, too!  The large navy floral from Clover Hollow is one of my favorites!  It's a really strong, bold print, so I combined it with two other solid medium prints. (The blue is from Clover Hollow and the green is from The Front Porch). And then I added in the red and coral dots from Desert Bloom for background!
Notes for Moda Block Heads 2 Week 3:
Happy quilting! I hope you enjoy making Moda Block Heads 2 Block 3!  And thanks so much for stopping by!