Hello and happy Saturday!  Welcome to the Saturday Seven Inspiration for Quilters post where I share fun things for quilters!  Each Saturday I share a free pattern or tutorial, a fun recipe, fun things to read, and home décor and organizing ideas.  I have a lot of fun preparing these posts and hope you'll enjoy this 30th edition!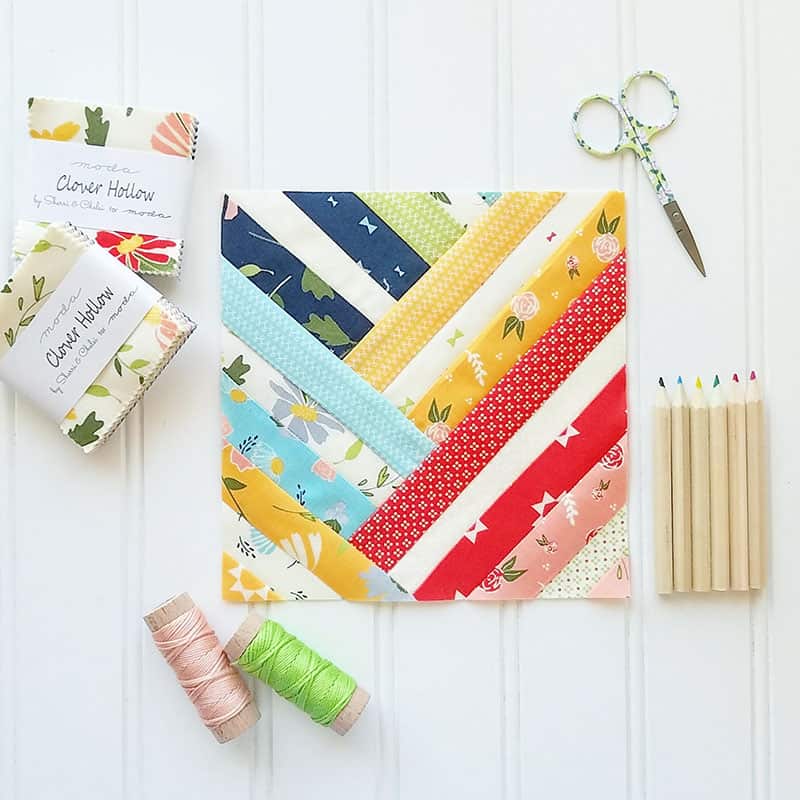 First, I just had to share my daughter Chelsi's block one for the Splendid Sampler sew along.  She used our Clover Hollow fabrics, and I think this block turned out stunning.  There is a link to the PDF for this block pattern in last Saturday's post (and I'll share this week's Splendid Sampler block link today).
Saturday Seven Fun Things for Quilters
1.  First of all I'll share the second block in the Splendid Sampler Sew along.  Find it here!
2.  Also, it's summer, and I'm still trying to get organized.  I'm approaching it drawer by drawer and room by room.  Most of my earlier projects have stayed organized, so at least I'm not having to repeat things.  And I  just found this great printable for some easy summer organizing!  Brooke also posted a great chore chart if you know children who might need some summer organizing tips!  Find the chore chart here.  Also, I think these thoughts on the helpfulness of adding structure to routines are wonderful.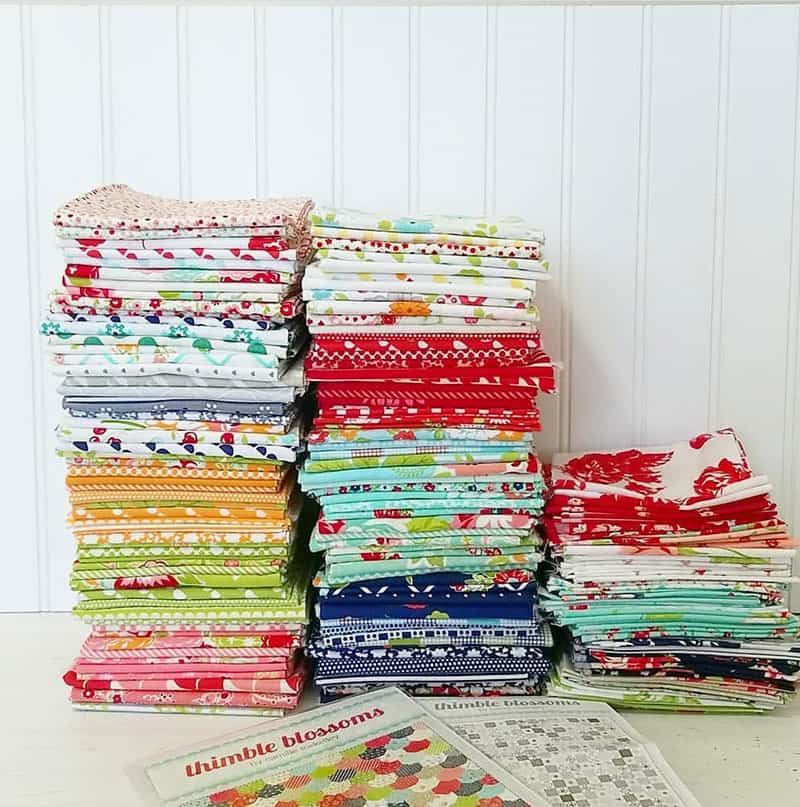 3.  Third, my friend Corey Yoder of Little Miss Shabby shared these fun printable swatch cards on her blog this week.  I'm going to be using this idea with all of my collections from now on (some other Moda designers have also shared a similar use for cards like these).  I think they would be perfect for any major project you're working on.  You could easily take the swatch cards with you so that if you find a perfect border/backing/binding fabric while out shopping  you can make the match!  Find the printable swatch cards here.
4.  Next, I love this idea for Quick and Easy Meal Prep Egg Scramble bowls.  This is one of my favorite breakfasts, and yet I don't always have the time to chop up fresh veggies (I'm adding both red and green pepper to mine) or have all of the ingredients on hand.  By freezing these ingredients I can always have one of my favorite breakfast on hand!  Find the recipe here.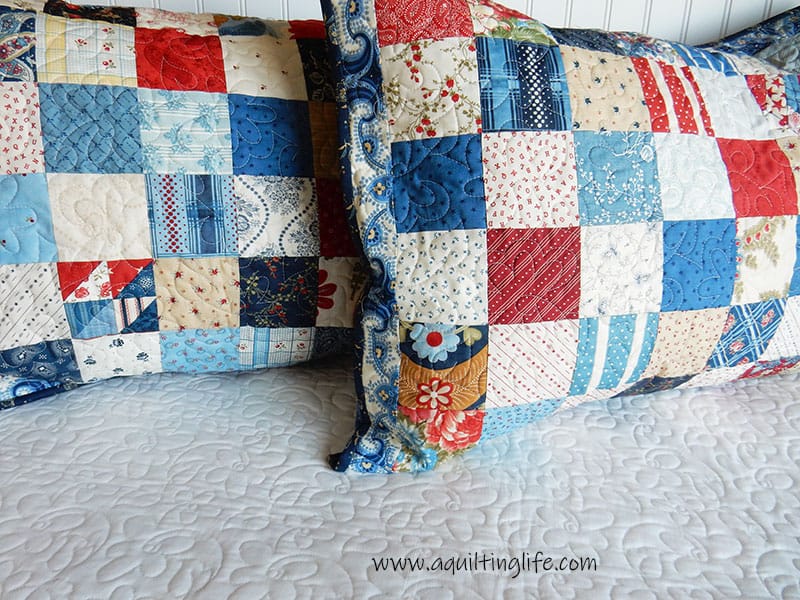 5.  Did you see yesterday's tutorial for my Simple Quilted Pillow sham?  I'm hoping to get some binding done this weekend on my Christmas versions!  Will share soon.  If you missed it, the tutorial can be found here.
6.  Because it's a good idea to start on Christmas sewing in the summer, get a free Christmas Table Topper pattern from Moda designer Brigitte Heitland here (it's a really fun design).  Note: you do have to sign up for Brigitte's email list to access the free pattern.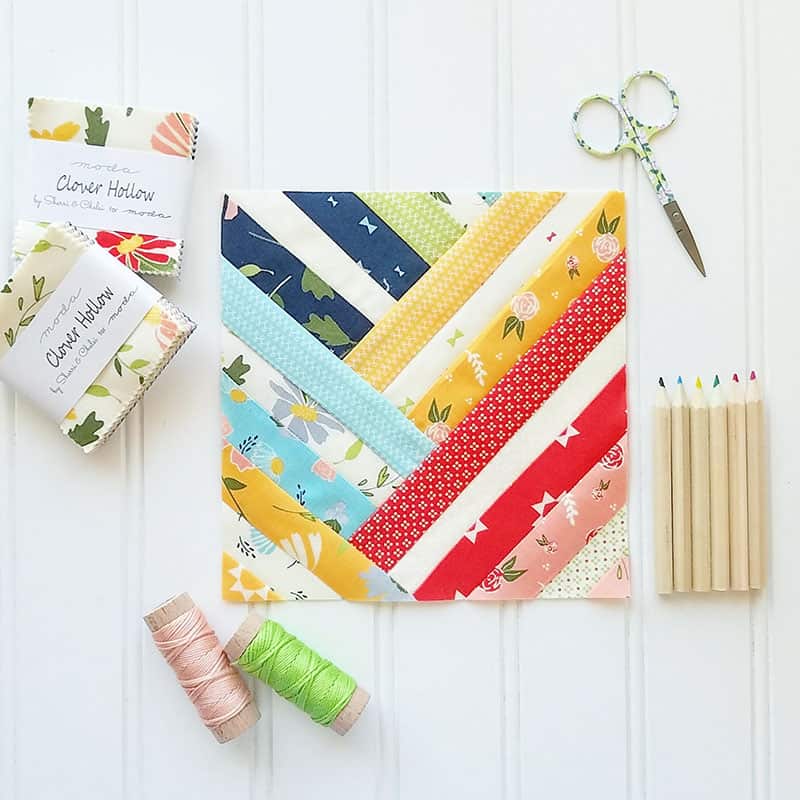 7.  And finally…If you are collecting quilting and sewing related enamel pins, you won't want to miss the newest one from Thimbleblossoms.  Find it here!
Have a wonderful weekend!
I hope your weekend is off to a wonderful start!
Happy quilting, and thanks so much for stopping by for another Saturday Seven Inspiration for Quilters post!