Hello, friends! Today I'm happy to share a Mini Charm Bag Tutorial using a darling free pattern from Moda released with the gorgeous Nantucket Summer fabric collection. I've made four of these fun bags already and have another on in process. This project is perfect for yourself or for a gift–and I've got lots of ideas for using these pouches in today's post.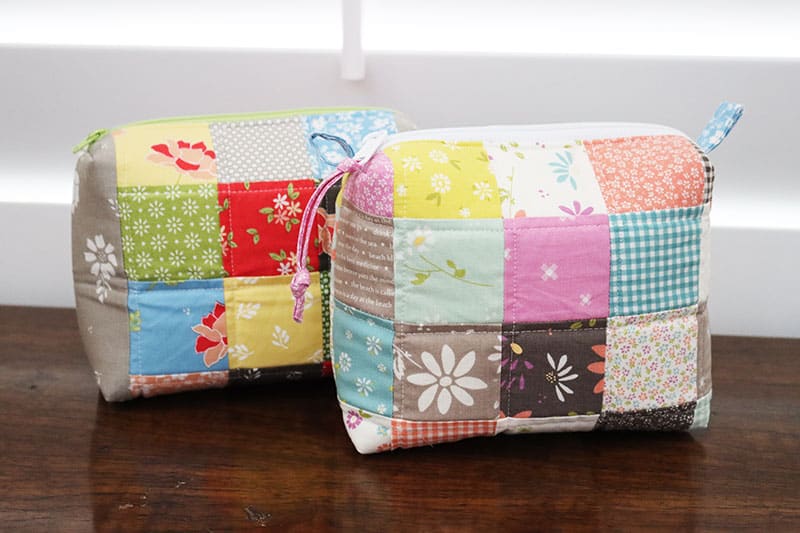 Mini Charm Bag Tutorial
When I first saw the Nantucket Summer Mini Charm bag, I knew I would be making at least several. It was really fun to find that it was a free pattern from Moda Fabrics. And the printed instructions are so good–there are lots of helpful tips sprinkled throughout the pattern.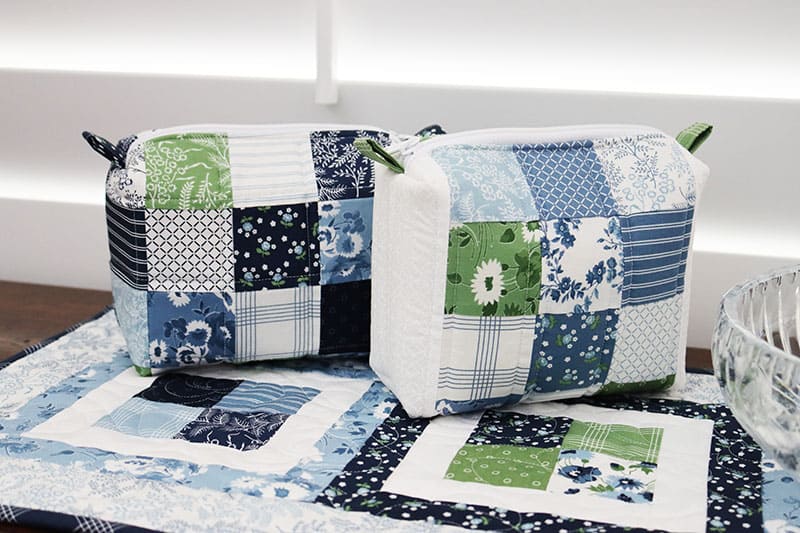 Mini Charm Bag Fabric Requirements and Pattern PDF
First, go here to download the free PDF pattern from the Moda website (or click the button below).
Next, you'll note on the pattern that there are actually three different options. Note that in both of my photos I've pieced one bag entirely with mini charms and the other with a solid piece of fabric on each end. there is also a third option in the pattern that calls for a larger piece of solid fabric on one side.
All three bag use 1 Mini Charm pack and a fat quarter of lining fabric.
You'll also need an additional fat eighth of outer bag fabric if making one of the options with solid fabric ends.
14″ x 20″ Fusible Fleece or Soft & Stable (batting will also work–more on this in the video)
11″ or longer zipper (I share lots of tips for the zipper in the video)
Optional: ¾″ D-Ring
Thread for piecing and machine quilting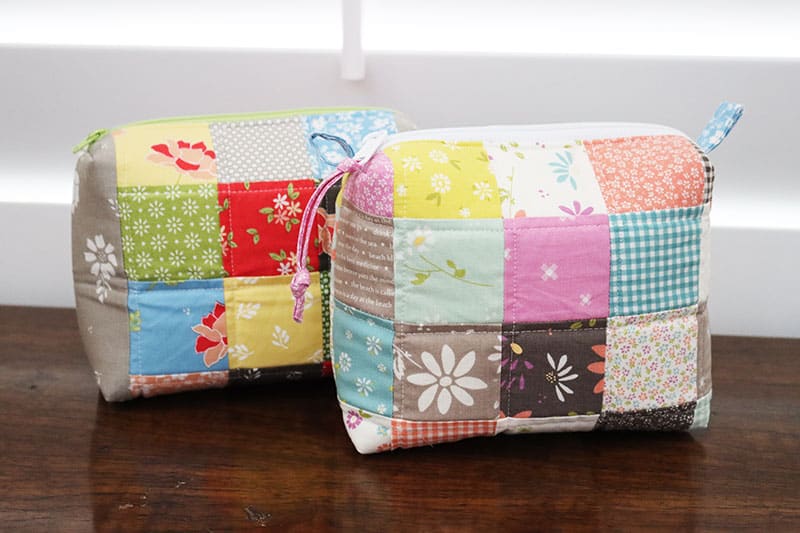 Mini Charm Bag Tutorial Video
In my bag tutorial video, I walk you through all of the steps of the bag construction process. Even if you've never sewn a zipper before, you'll find this bag is quick and easy to make. You will need to watch today's video on my YouTube channel here.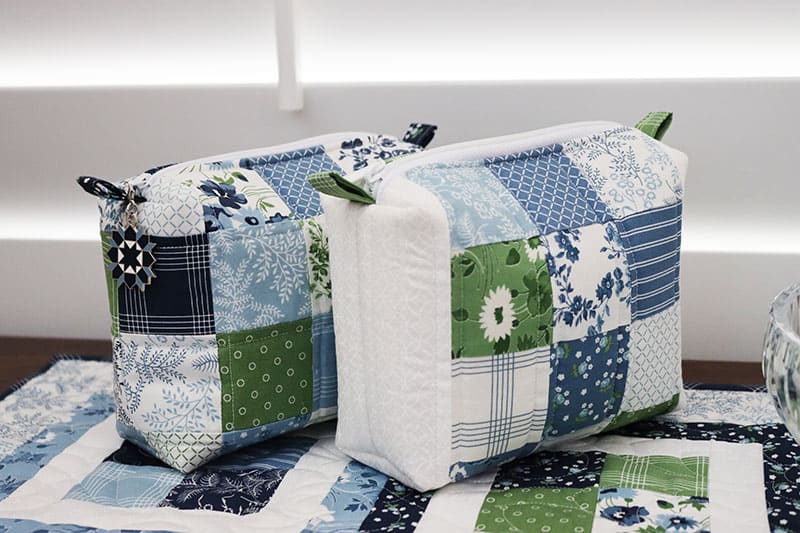 Ideas for Using your Mini Charm Bags
Here are a few fun ideas for using your finished Mini Charm bags:
A Sewing kit–of course
English Paper Piecing Kit
First-Aid Kit
Car Essentials Kit–wipes, tissues, hand sanitizer, etc.
Children's quiet kit (fill with small toys, paper, and pencils or crayons
Choose your own–so many ideas for these nice-sized bags!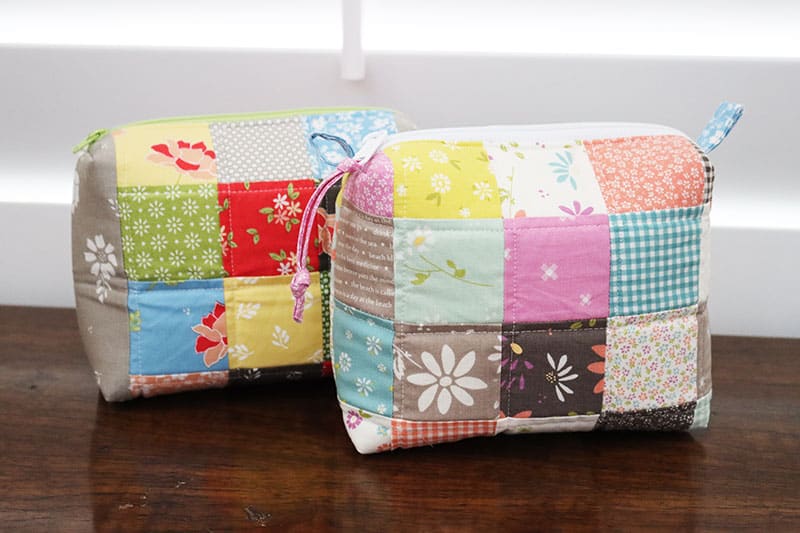 More Bag Resources
Here are links to several posts that will be helpful as you sew your own Mini Charm bags:
I hope you enjoy sewing along with today's tutorial. You have so many fun options with these bags–I bet you can't make just one.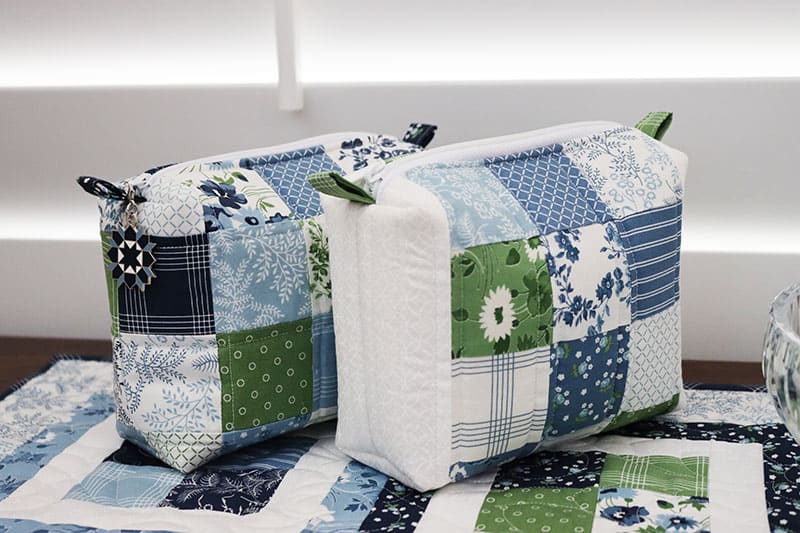 Happy quilting!