Hello, friends! Welcome to the Saturday Seven 250: Lifestyle & More for Quilters where I share inspiring articles, quilting, sewing, home and organization ideas, and links to my posts from earlier in the week.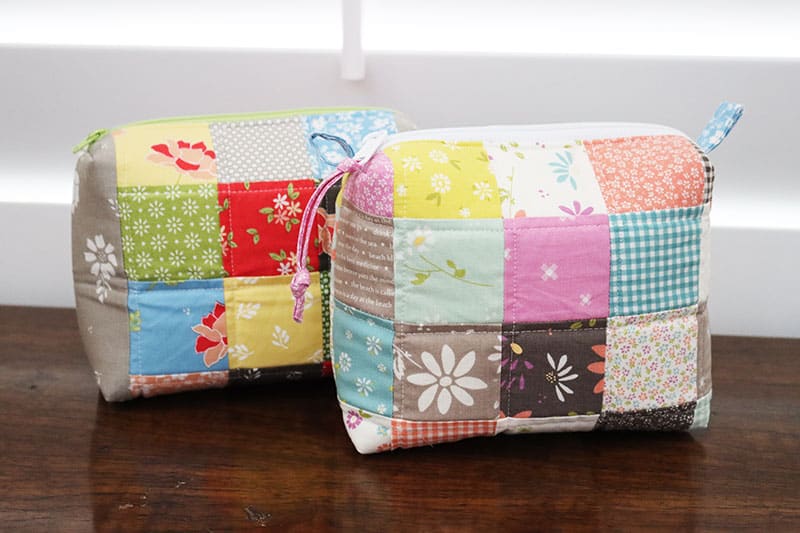 Saturday Seven 250: Lifestyle & More for Quilters
1. Self-Care
First, this article is my favorite from the week. It's a longer piece but so worth the read. If you read "Lifing Up" you'll see why I'm considering changing the title of this category. I also absolutely loved the ideas in "Questions to Ask Yourself Every Day"–blog post and podcast. Here are some interesting thoughts on "What Makes People Decide to Become Minimalists" (spoiler…mental health is number one).
2. Cook
Dessert first–this Air Fryer Crumble Topping is definitely my favorite food find from this week. And this Grilled Lemonade Chicken has me curious as well! I can't wait to try it and start adding it to fruit dishes. This Easy Teriaki Beef and Broccoli is a quick to make freezer meal! I'm definitely going to try these Buttery Soft Pretzels.
3. Quilt + Sew
Find the next set of block information for Lisa Bongean's Patriotic Sew Along here. This cute Patchwork Trick-or-Treat bag is also self-lining! (Also, this simple and cute Patchwork Ghost Pillow Tutorial is just so cute). And finally, here are some Charity Sewing Ideas from my friend Amy.
4. Decluttering + Organizing
I loved this article on "The Urgency of Piles." Keeping piles cleared up in the sewing room is one of my favorite ways to jumpstart my sewing and creativity! Here is a helpful post on setting up your sewing space–perfect as part of your fall reset!
5. Fall is Just Around the Corner…
With cooler weather comes more opportunities for staying indoors. Of course, quilting is usually first on the list on a rainy day, but here are some other great ideas. I just ordered this garland and this fun wreath to add a little Autumn to our decor–keeping it simple with just a few things, and of course the fall quilts! And finally, I loved these "9 Summer-To-Fall Rituals To Help You Find Joy in the Season Ahead."
6. Easy Bags + Pouches
Do you love making bags and pouches? Sign up above or go here to sign up for my new free email series that will give you plenty of inspiration, tips, and pattern ideas for easy bags and pouches!
7. Recently on the Blog
Here are links to the posts from earlier this week on the blog: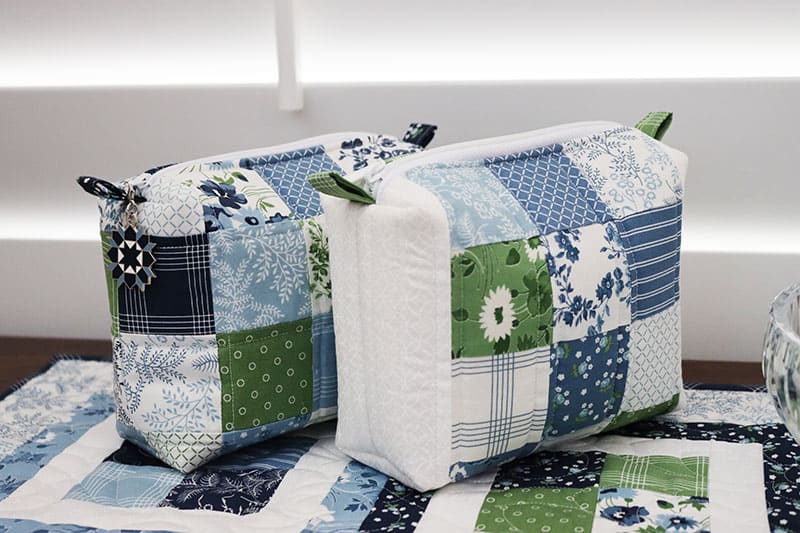 Thanks so much for stopping by to read the Saturday Seven 217: Lifestyle & Inspiration post. If you're looking for more similar ideas, you can find all of the previous posts in this series here.
Happy quilting!