Hello, friends! Today I'm sharing Moda Blockheads 4 Block 25+ Bonus Block 9. Both of these blocks are terrific blocks. I made Block 25 in just the 9″ finished size and Bonus Block 9 in the 4.5″ finished size. I have pattern links and tips for both blocks below.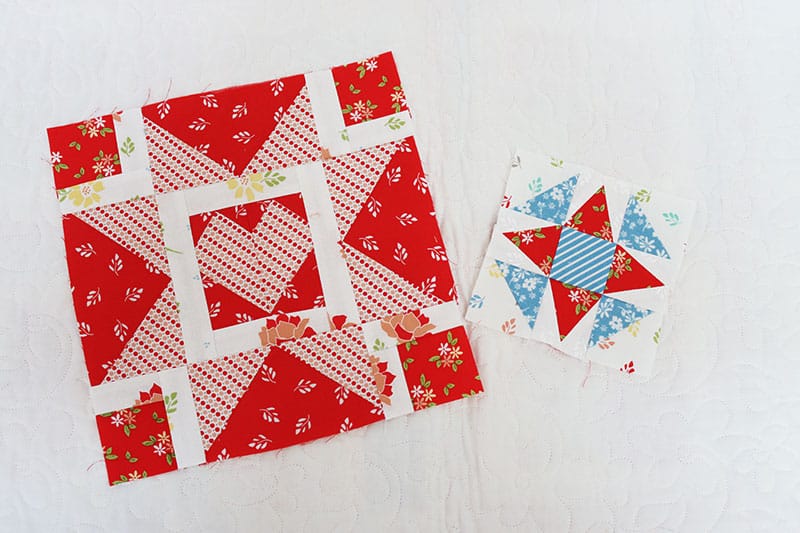 Moda Blockheads 4 Block 25
Block 25 Pattern Link + Tips
This week's block is a super cute heart in a star block shared by Vanessa Goertzen of Lella Boutique. I love the framed borders that just set off each of the sections of the block perfectly.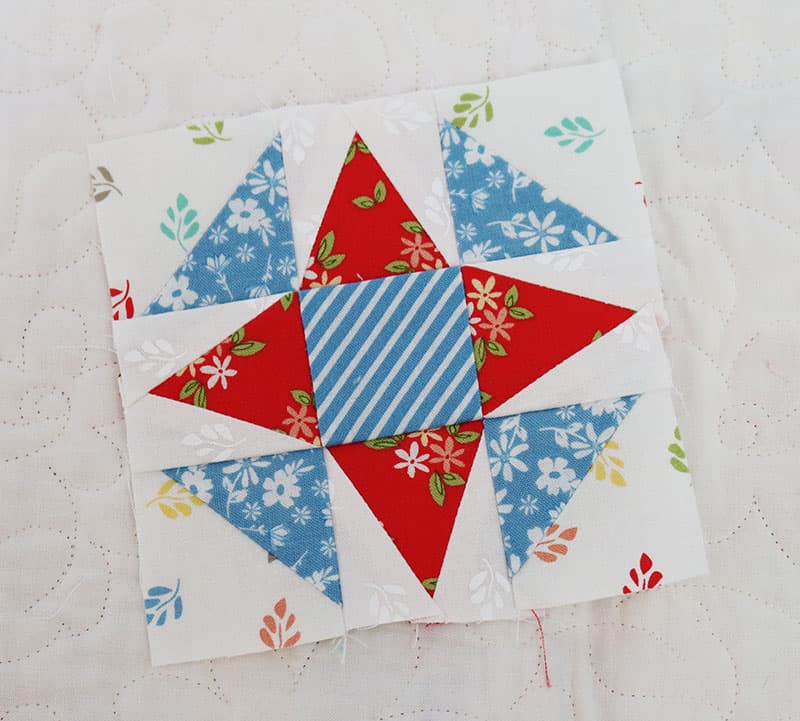 Bonus Block Pattern Link + Tips | Galaxy Block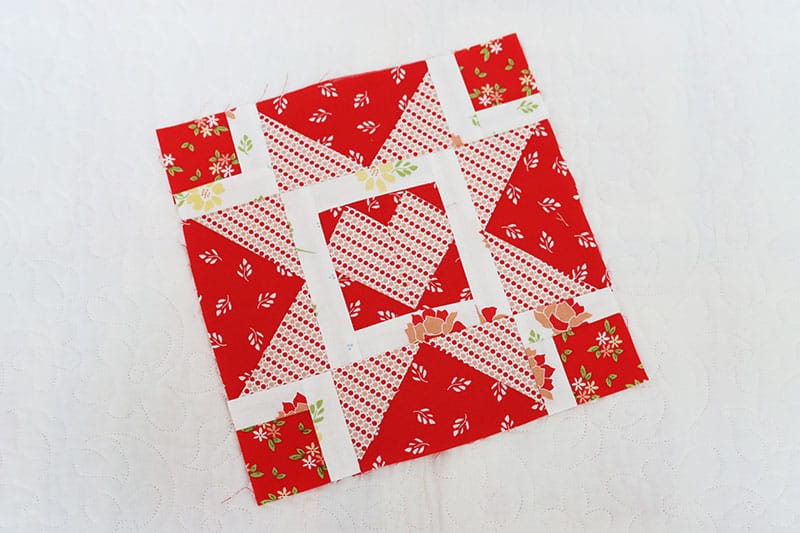 Moda Blockheads 4 Sew Along Information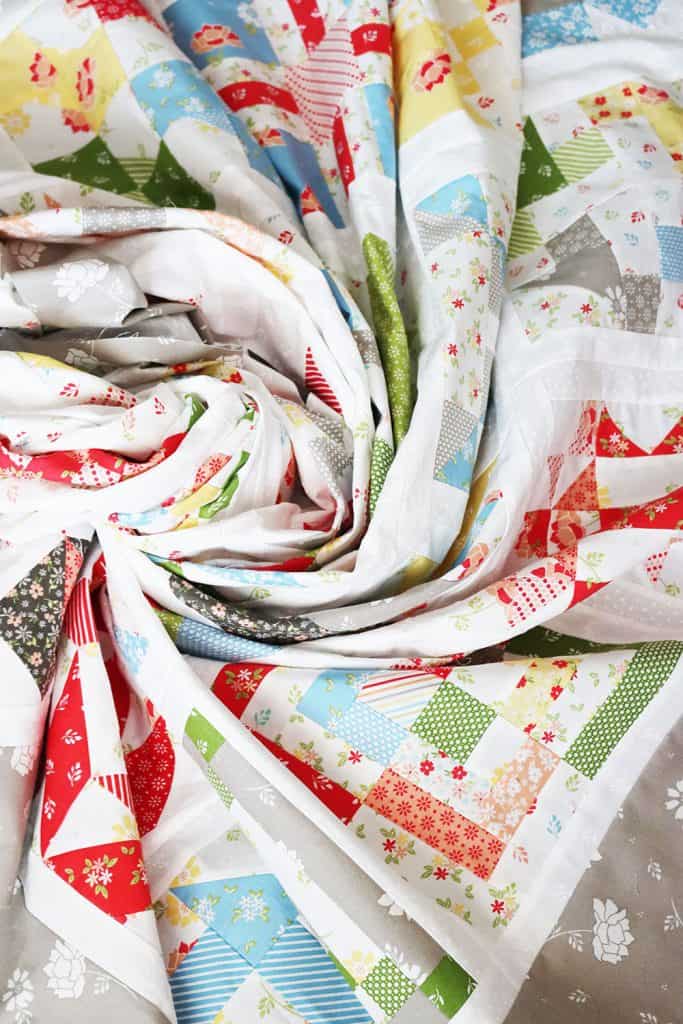 Nearing the Finish Line…
We're nearing the finish line for this sew along. I'll be binding my quilt later this week and can't wait to start sharing some pictures of the quilted blocks.
Happy quilting!