Hello and happy Tuesday! Today I'm sharing the Merry Mini Christmas Sew Along Block 4 | Tree Block. This is such a fun block, and the perfect block finale for this mini quilt!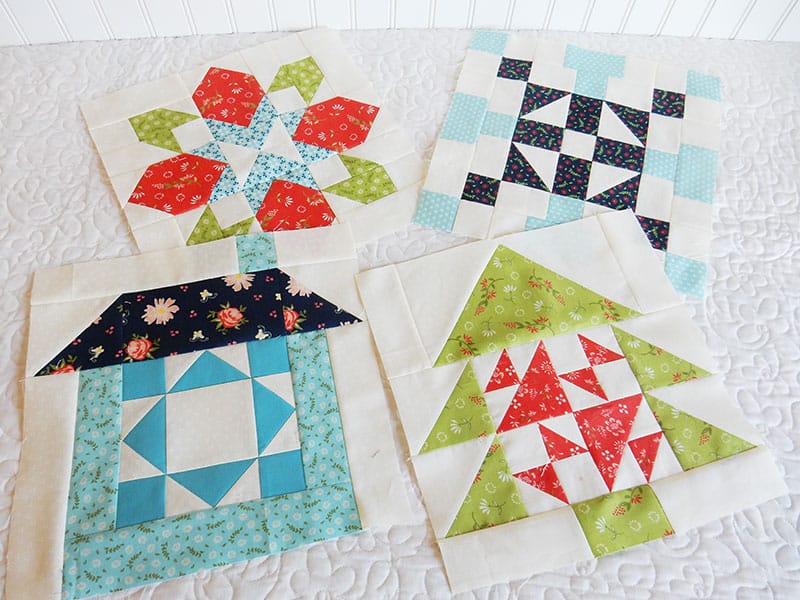 The Merry Mini Christmas Sew Along Blocks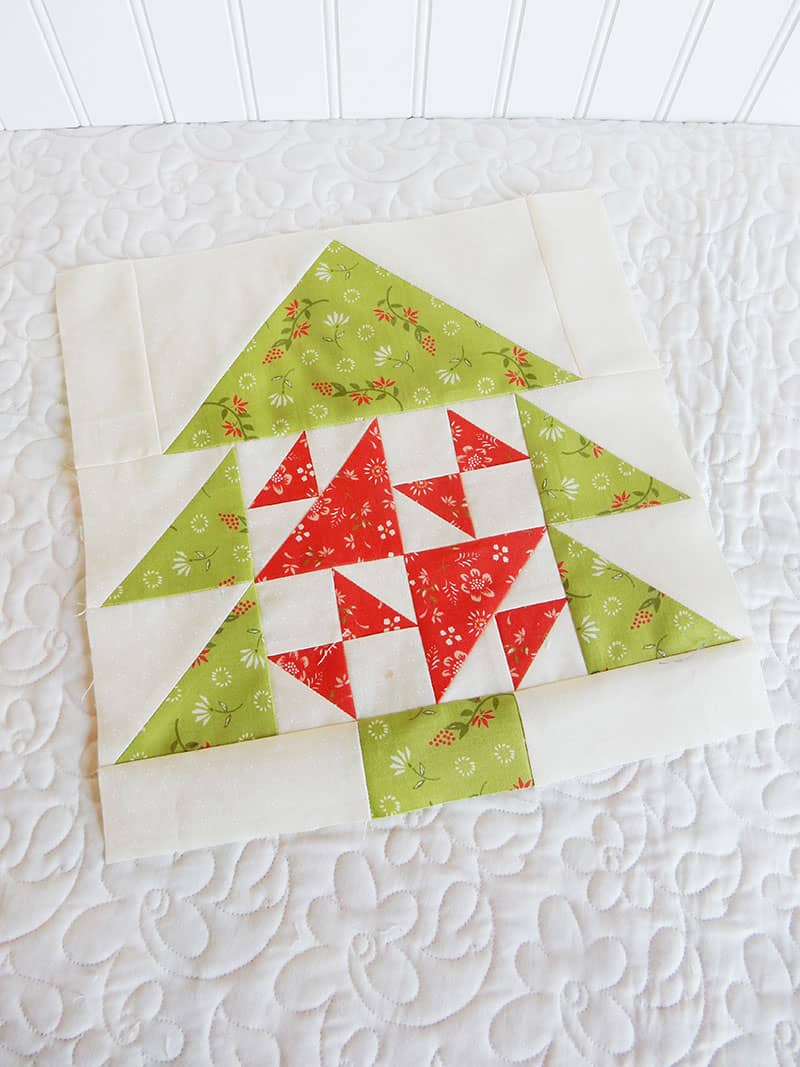 Tips for the Merry Mini Christmas Sew Along Tree Block
This week's block is not only adorable, but it was also pretty simple (lots of half-square triangles though)! Here are the methods I used for block construction: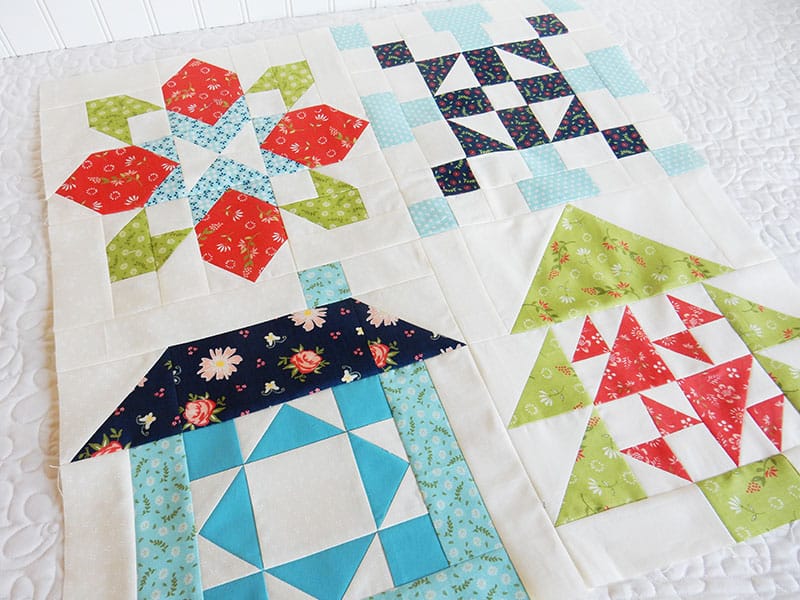 I've already sewn my blocks together, added the borders, and sent my little quilt off to be quilted. I can't wait to share the finished quilt with you next week along with the finishing instructions!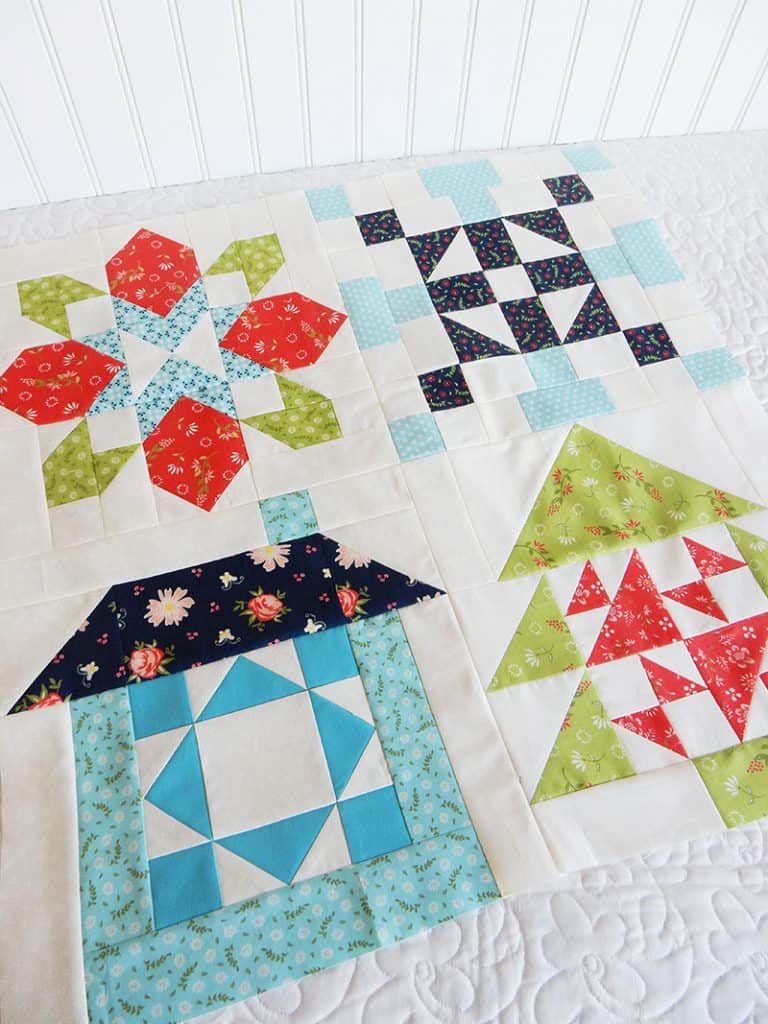 I hope you enjoyed the Merry Mini Christmas Sew Along Block 4. It sure was a fun tree block. And since it finishes at a nice 12″ x 12″ size, it would also be great as a four-block wall hanging or a three-block table runner. So many great ideas for these free PDF patterns.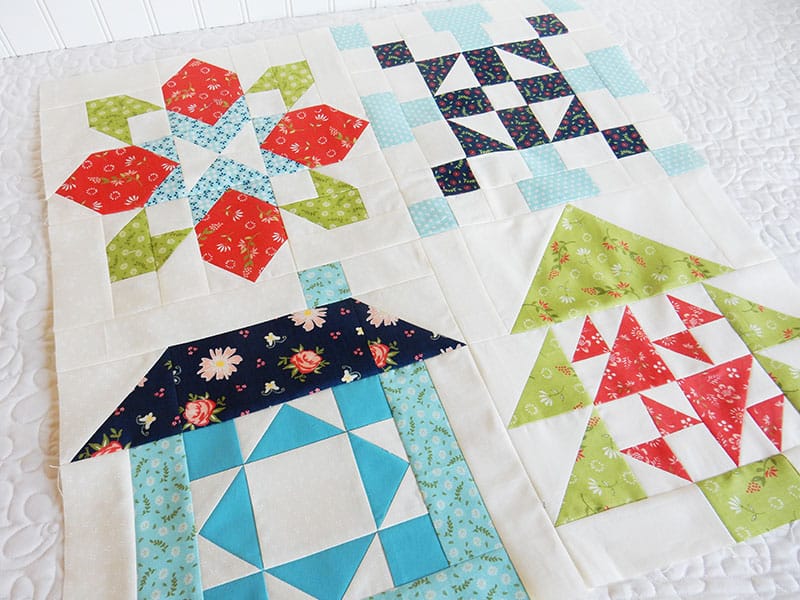 I'll be back next week to share my finished quilt. Happy quilting, and thanks so much for stopping by!
How have your Christmas Sew Along projects been going? Share in a comment below!