Hello, friends and welcome to week two of the Labor of Love Sampler Quilt Block 2. From now on blocks will post on each Thursday, and hopefully the Balboa fabric will arrive and begin shipping soon. I know many of you are waiting to use them. This week we will be making the Dresden block. If you've never made a Dresden before, don't worry–I have a couple of video tutorials to help you with this much-easier-than-it-looks block.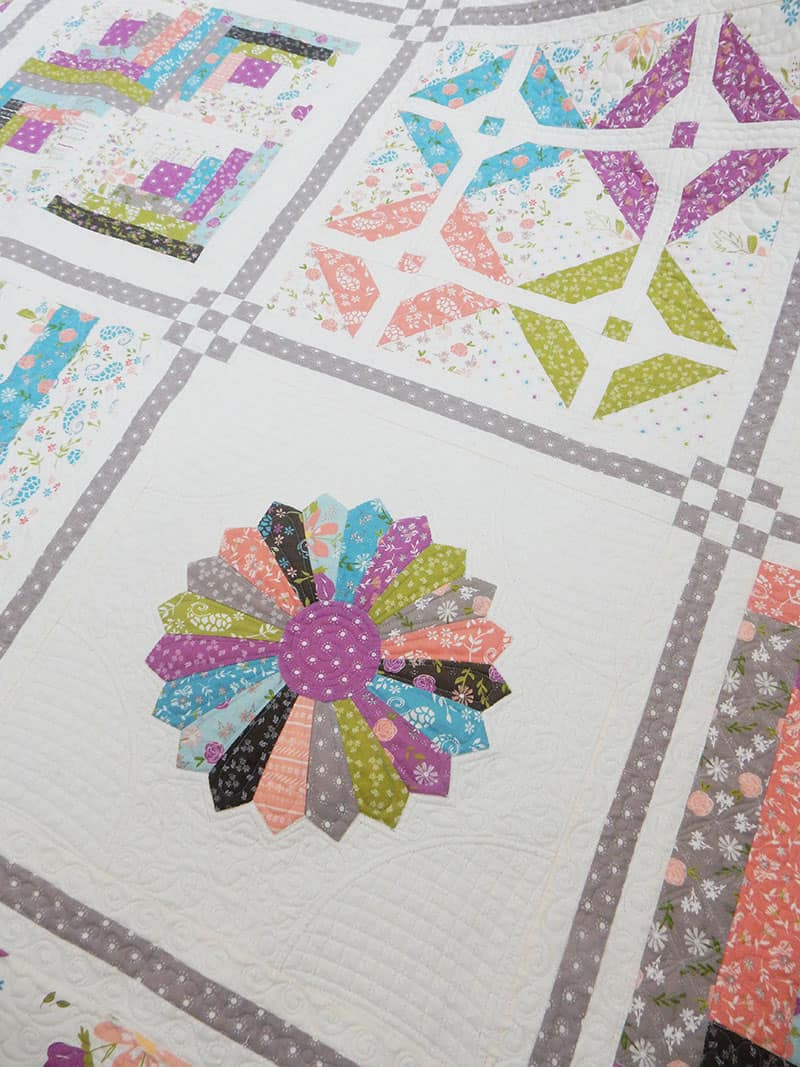 Labor of Love Sampler Quilt Block 2
Block 2 Links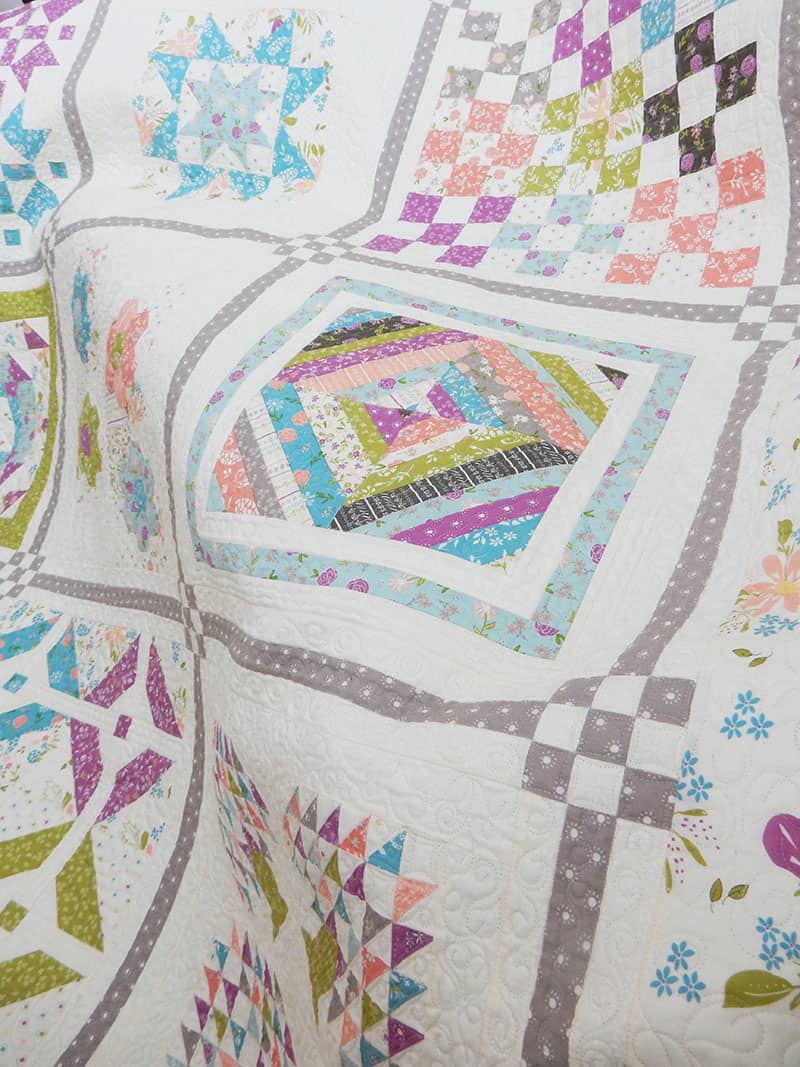 How to Make a Dresden Block
I've filmed a couple of videos that will help you with this week's block. Dresden blocks are actually very simple to make and can be pieced completely by machine. I did hand applique' my block to the background, but it's also very easy to pin it in place and machine stitch about ⅛″ around the edge of the Dresden.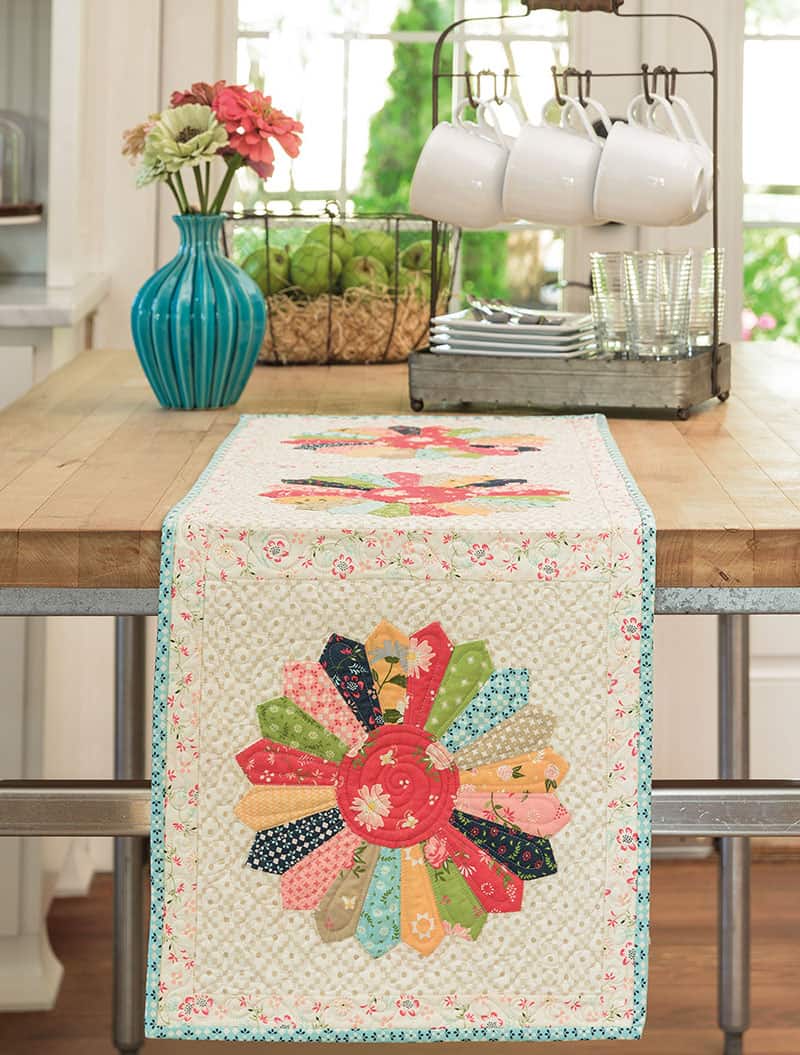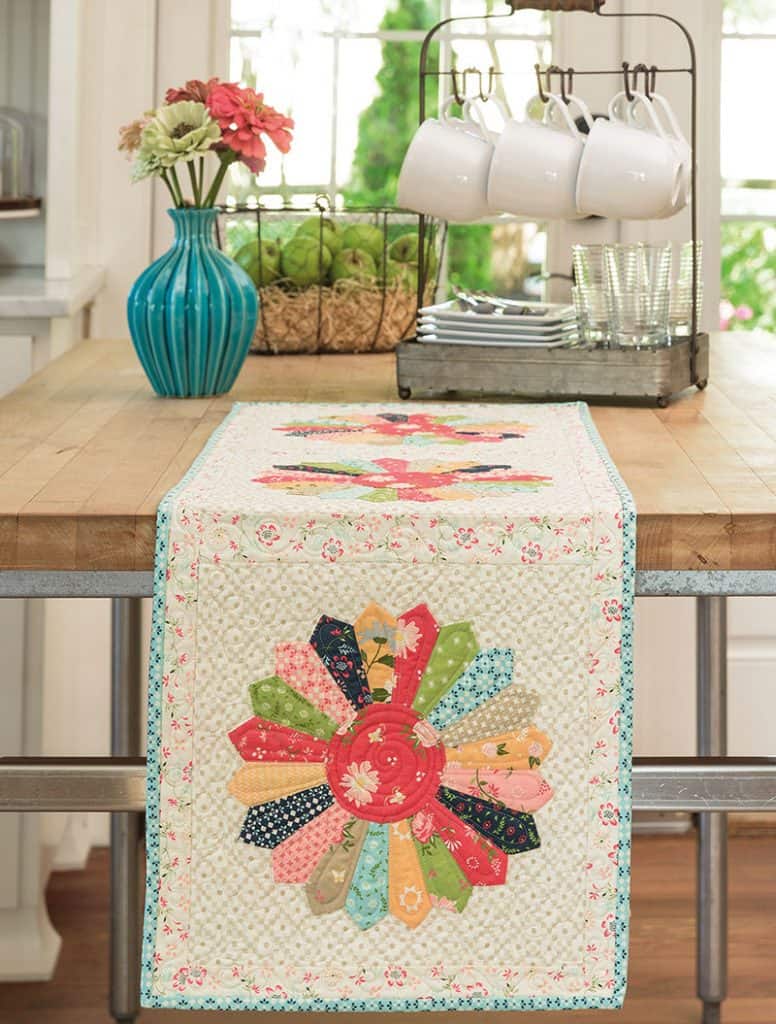 A Few More Things
If you love making this week's Dresden block, you might also be interested in my Pot Luck quilt pattern (go here to see a Christmas version of it). It's a fast and fun Layer Cake quilt that has just three Dresden blocks in the mix!
Happy Quilting, and thanks so much for stopping by! I'll see you next week for block 3.