Hello and happy Tuesday!  We have had a lot of really hot weather this summer.  A lot.   And while we are usually blessed with a dry heat, this year we have had really high humidity as well.  So, about this time of year I start longing for cooler temperatures.  While day-time temperatures will be in the triple digits for at least another 6 weeks, we should start to get some cooler evenings mid-way through September!  I can't wait!  I'm starting to want to begin to pull out my favorite fall quilts and fall projects.  I've decided to wait until September first, but I thought a post about fall quilts was definitely in order now!  I'm hoping to also make a new fall quilt this year, but that will have to wait until the end of this month.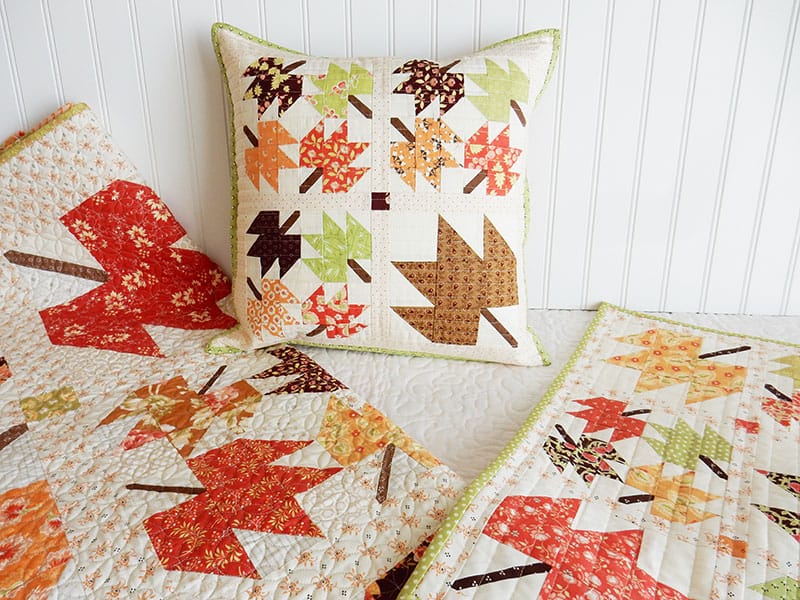 My Maple Sky Quilts
The trio of all quilts and fall pillow above just make my heart happy!  On the lower left is my Maple Sky quilt with my Maple Sky Mini on the right.  The pillow is made using four blocks from the Maple Sky Mini pattern.  I made all three of these a couple of years ago and just love them so much!
Scrappy Fall Quilt
Last summer I made this scrappy fall quilt using a variety of Fig Tree fabrics using an unfinished quilt top my grandmother left for inspiration.  I ended up sharing directions for making this quilt on the blog and had a lot of fun seeing many finished quilts from this pattern.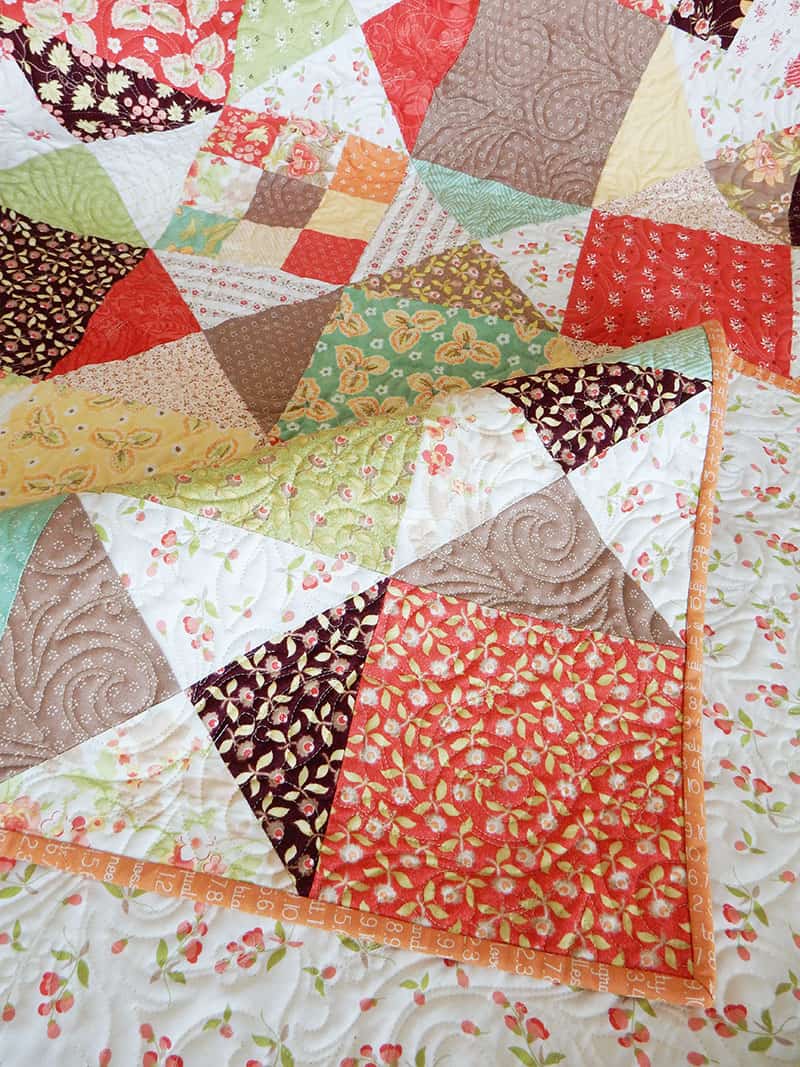 I just love how it turned out after being quilted, and I love that I made this all from my stash and also copied a quilt my grandmother had made years earlier.  For more about my grandmother's quilt from this pattern and for links to the posts showing how to make it, read this post.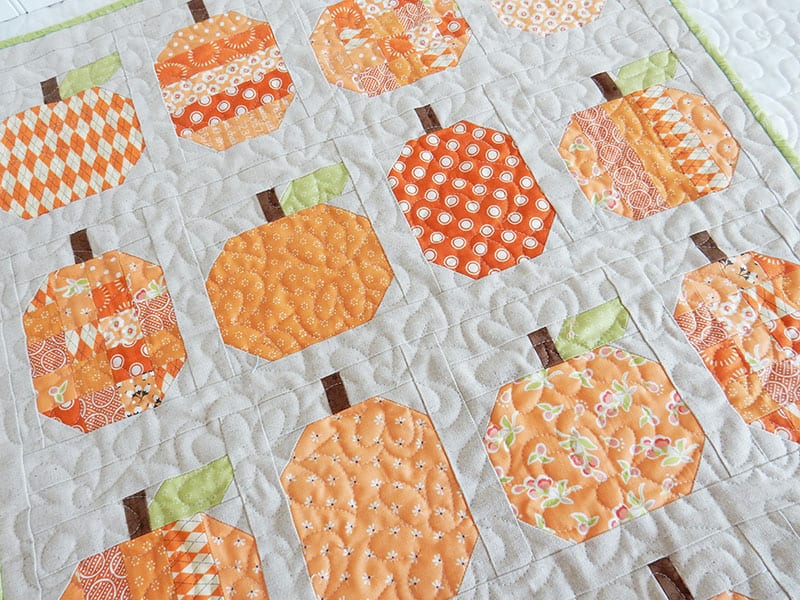 Mini Pumpkins
Another one of my favorite fall quilts is this mini pumpkins fall quilt!  This is one of my more recent fall finishes from the end of last summer!  I loved making this little quilt and think I  might have to make the full-size version one of these days, too!  You can read my final post on this quilt here.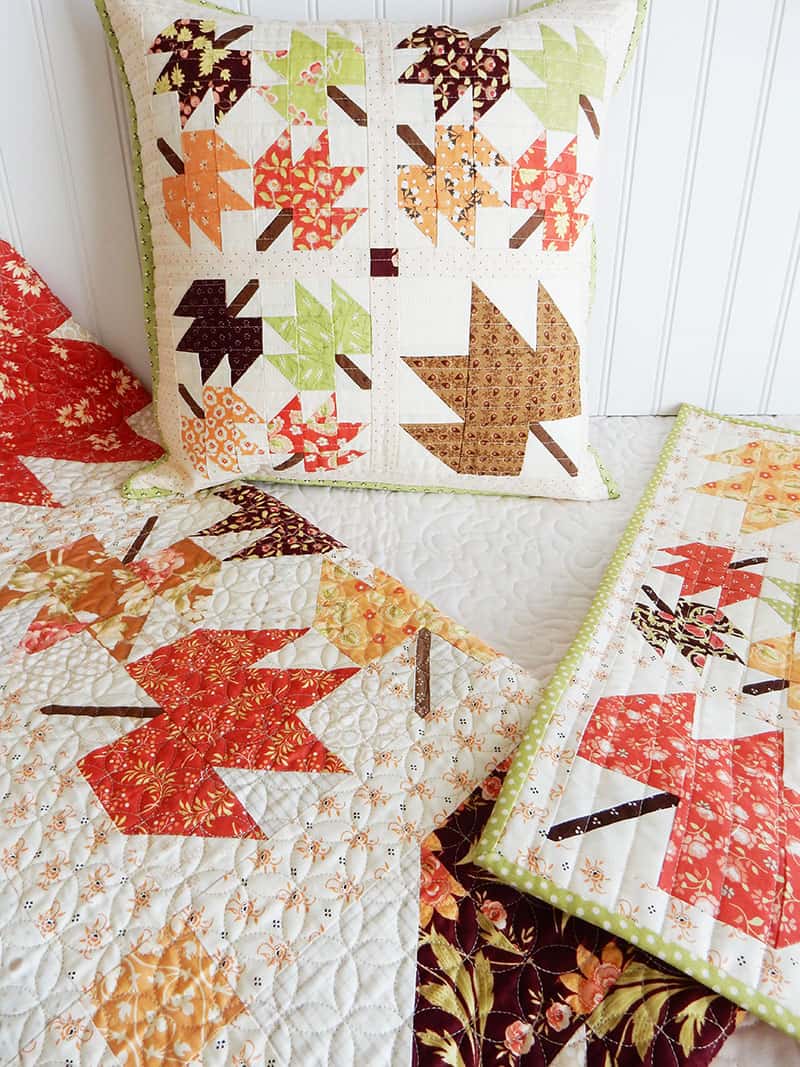 More Posts with Fall Quilts and Quilted Projects: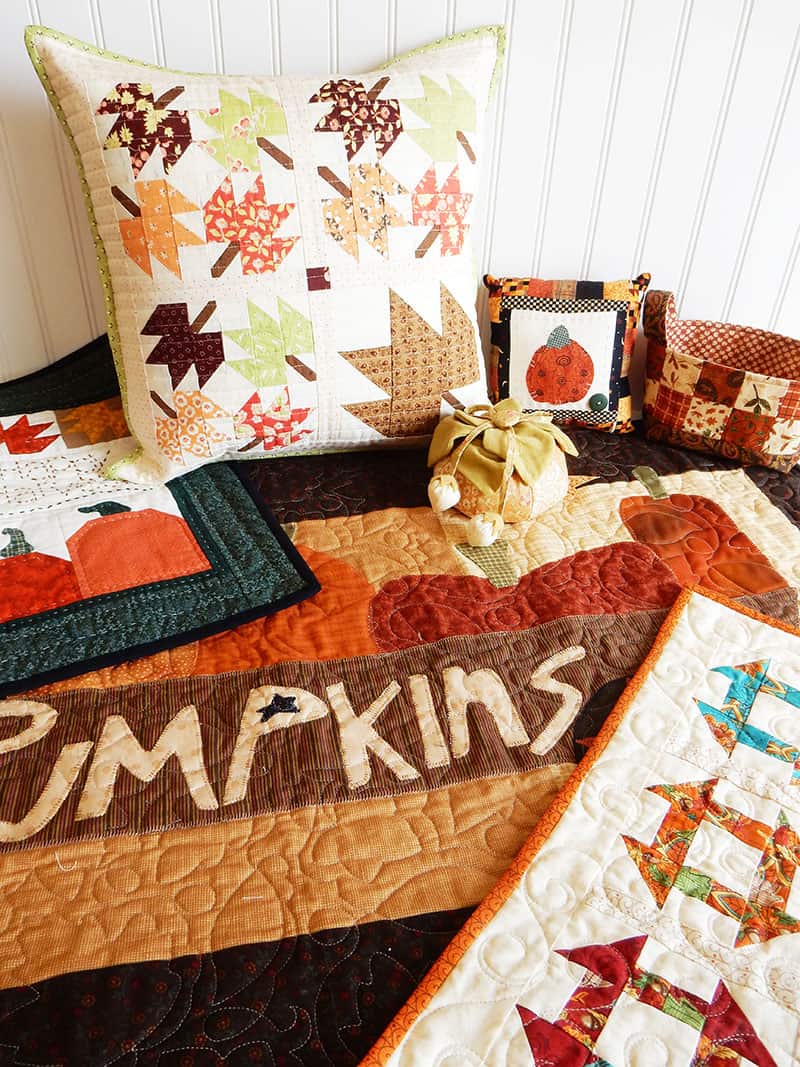 I think remembering my fall quilts was just what I needed!  I'm feeling better about the heat already.  Fall really is just around the corner!  And if I get truly desperate, I can pull these quilts out before September first!  Have a wonderful day, and thanks so much for stopping by!