Hello and happy Tuesday! Thank you so much for all of the kind comments about our new Harper's Garden fabric collection and the new Harper's Garden quilt patterns. We're very happy with this group, and have even more ideas for quilts and projects with this fabric. But first, I have two more new quilts to share. Today I'm sharing the Family Farm Fat Eighth Quilt. This quilt is a delightful row quilt inspired by my family heritage and by things that my grandmother spoke of and that her grandmother's spoke and wrote of.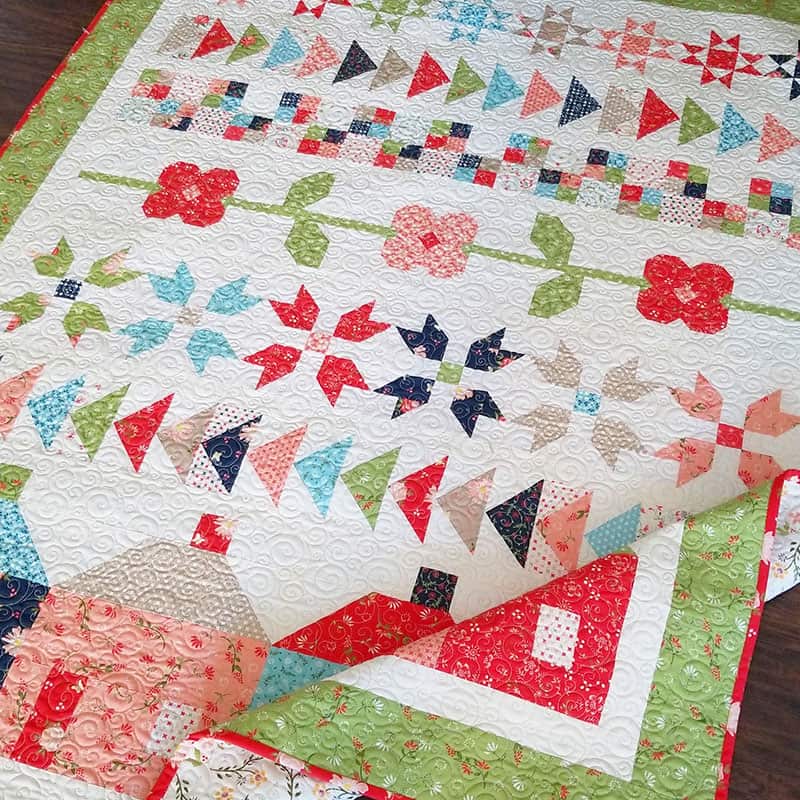 A couple of years ago I designed another row quilt, "Favorite Things." It is still a favorite and hangs in my home. But I had more ideas for more rows…and so I designed "Family Farm." And, I already have the perfect place for it…just need to get it up on the wall.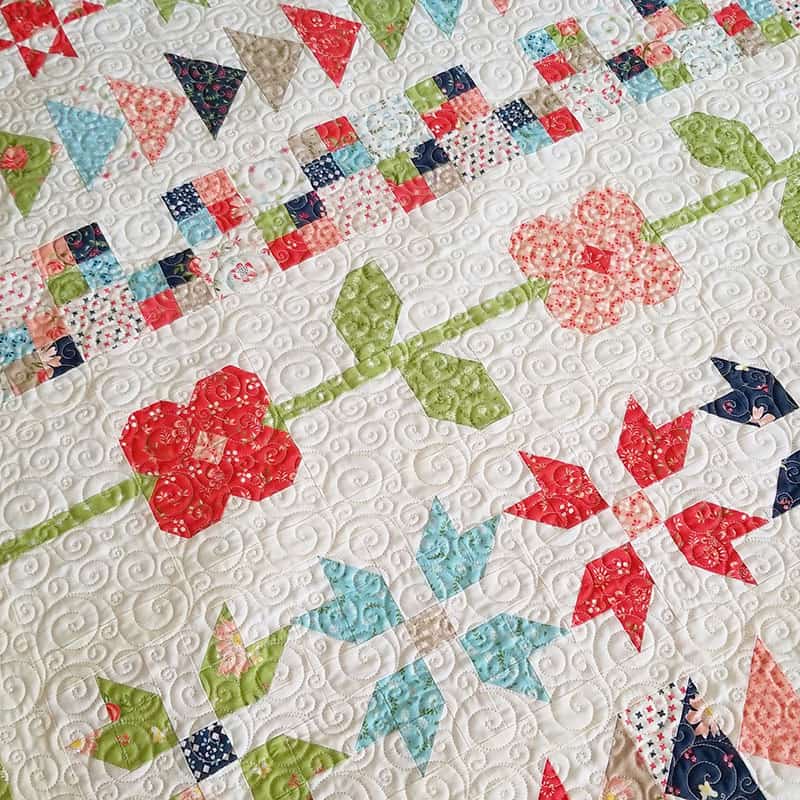 "Family Farm" finishes at just 45 ½″ x 60″–making it the perfect size for a wall hanging. It also goes together quickly–I was really surprised at how fast I was able to put this one together. There are Ohio Stars (because a lot of my ancestors came from or traveled through Ohio); flying geese (because, well, you, know…there were geese on the farm, and I had geese growing up); patchwork representing all of the patchwork quilts made by my grandmother and her grandmothers; flowers (because I know my grandmother and her grandmothers loved them as do I); vintage stars; more flying geese, and simple cottages.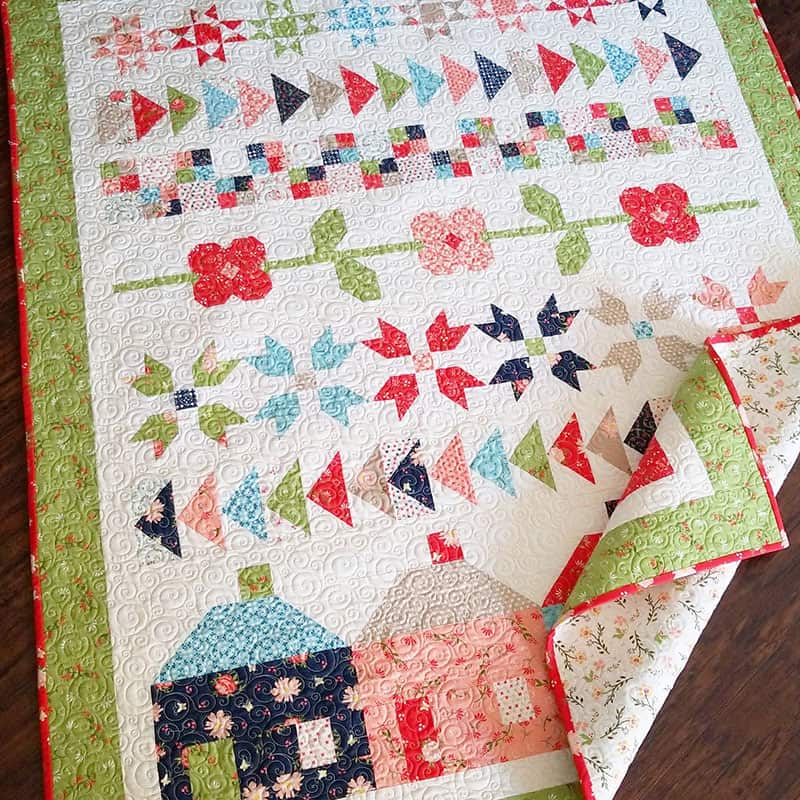 Family Farm Fat Eighth Quilt Details
The Family Farm Quilt can be made with a Fat Eighth bundle or scraps along with some additional background, sashing, inner border, border and binding fabric. I love the green border and red binding on this one.
Patterns are available in Paper and PDF here. Because so many of my quilt patterns this time around are fat eighth friendly, I added some pre-order fat eighth bundles to the shop as well. You'll find the bundles in the same section as the patterns at the link above.
Backing fabric on this quilt is this print from Walkabout (our Harper's Garden backings hadn't yet arrived when I sent this one to the quilter).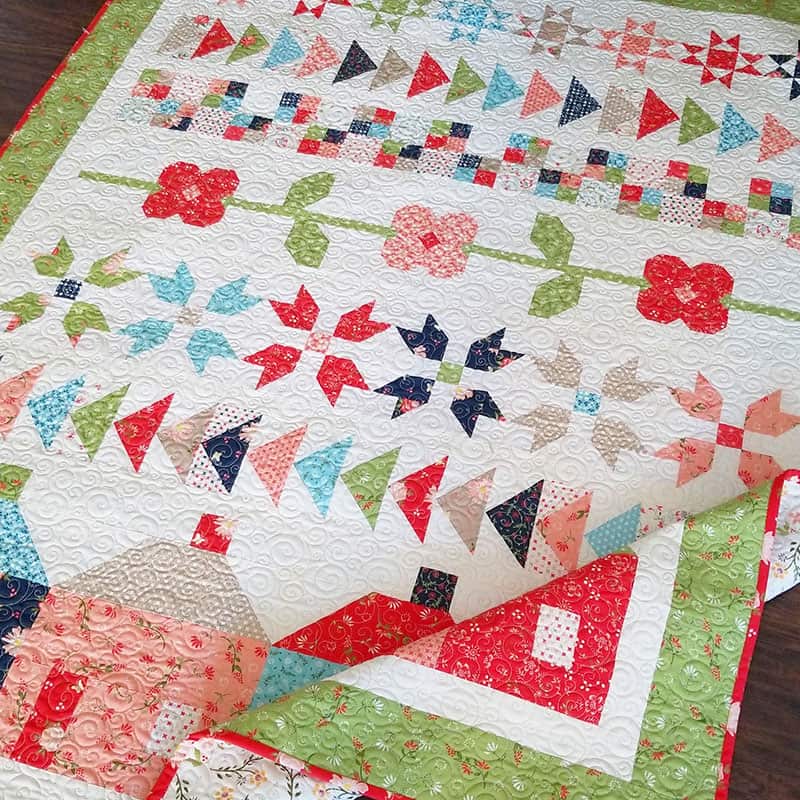 I also have a couple of ideas to add some fun embellishment to this quilt and will share those ideas in a tutorial coming soon. I just need to get mine finished up to share.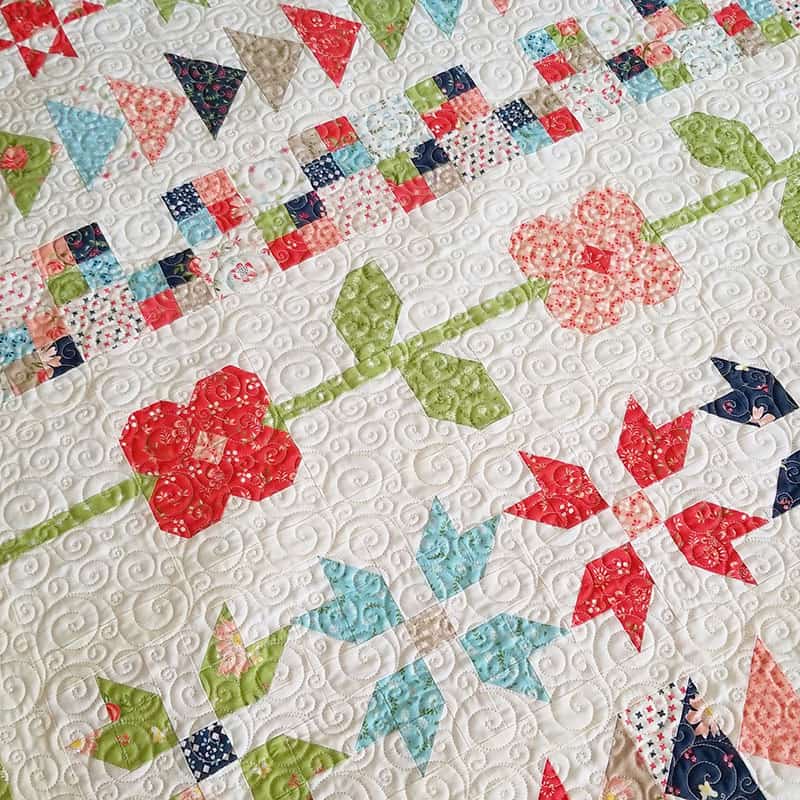 There is just one more new quilt to share for now. I'll be back tomorrow with my Moda Block Heads post and then will share the final new quilt on Thursday. Thank you so much for stopping by!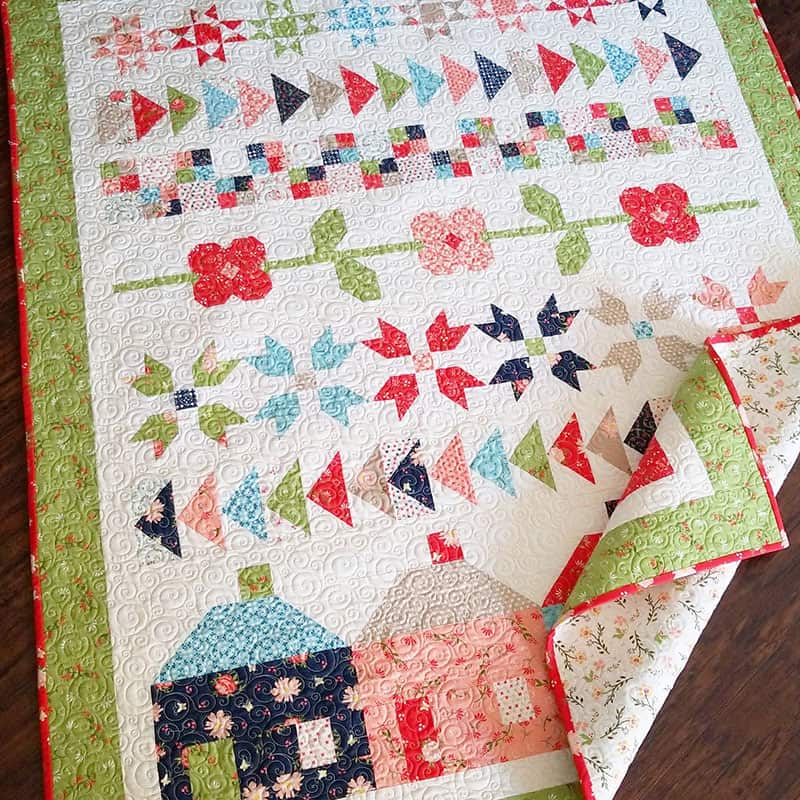 Happy Quilting!