Hello, friends! Today I'm sharing a fun mix of Easy Placemat Patterns + Free Pattern. Whether you are new to quilting or are just looking for some quick and easy projects to brighten your table, you are sure to find a pattern to make. Several of these designs have tutorials, and I'm sharing a free pattern PDF here on the blog today.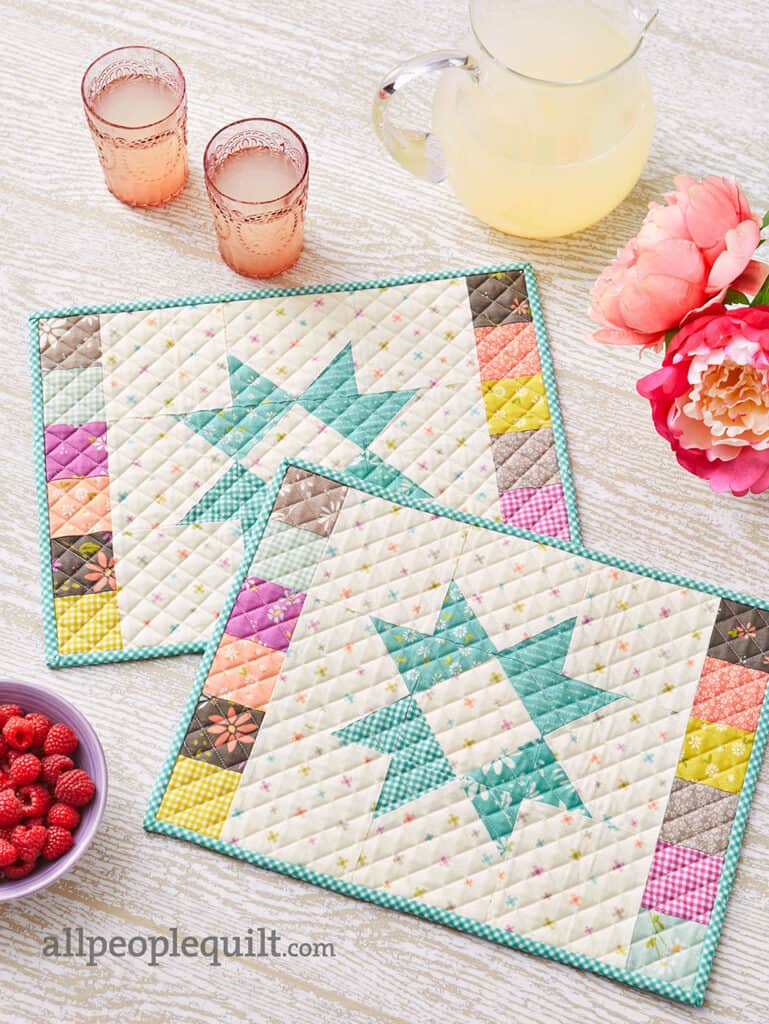 Easy Placemat Patterns for Beginners
Favorite Placemat Supplies + Tips
First, here are some of my favorite tips and ideas for making placemats:
First, you will need to decide on a center layer material for your placemats to give them some body. Leftover batting scraps are perfect for making placemats. But I really love using Soft & Stable to give my placemats more body. Placemats made with Soft & Stable are washable, too (I air dry them).
Also use orphan blocks and project left-overs to make placemats. Often you'll just need to add borders to blocks to make a perfect placemat.
I also love to use scrappy binding for my placemats. See how I make my scrappy binding here.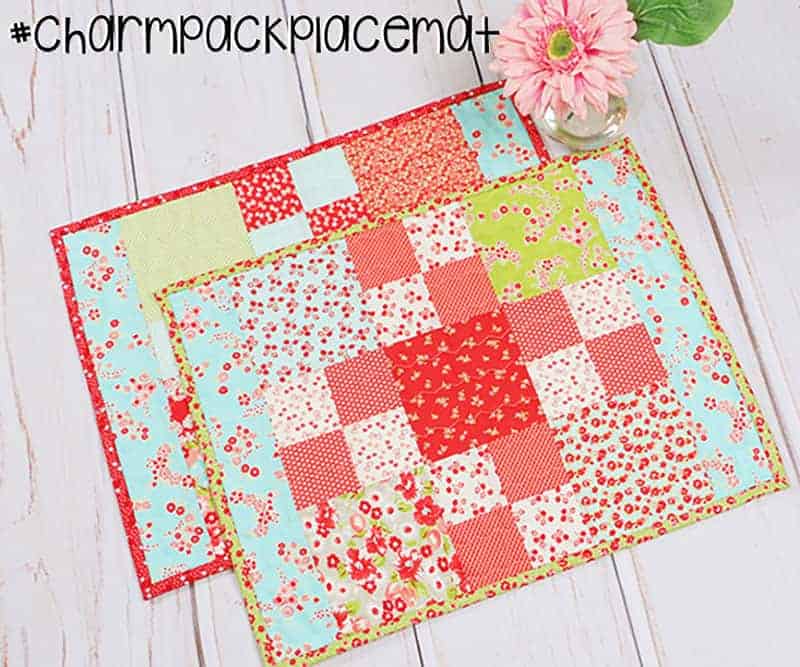 Charm Pack Placemats
I love making simple placemats with charm packs. And I have a free PDF to share with you today with two placemat options. One uses simple squares while the other one is a rail fence charm pack design also made from charm squares. You can also use leftover Honeybun strips for the rail fence version. And you will also find a step-by-step tutorial for the Rail Fence placemats here.
Download the free Charm Pack Placemat PDF here or click on the button below for the pattern.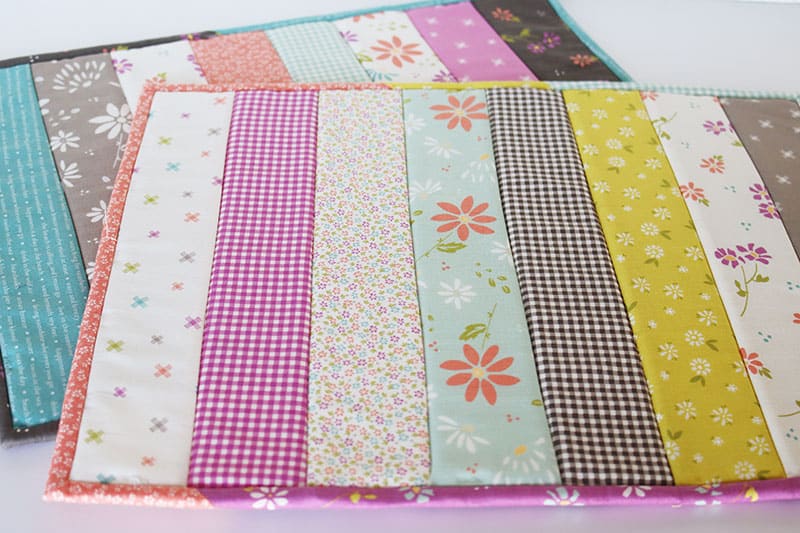 Quilt As You Go Placemats
Quilt as you Go placemats are another one of my favorite ways to make placemats. I have made them in several of my fabric collections and also make them in a variety of season fabrics. You'll find my complete tutorial along with a video step-by-step here.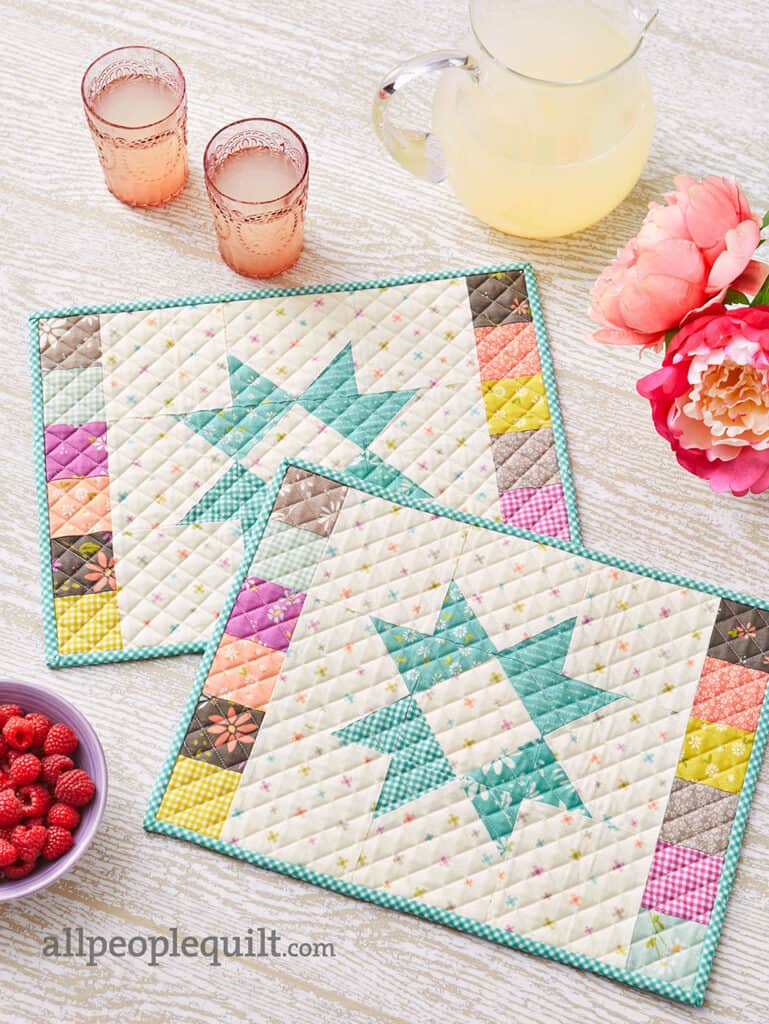 Simple Patchwork Placemats
Simple Patchwork blocks also make wonderful placemats. The placemats above were a design I published a couple of years ago in Quilts & More magazine. I used our Seashore Drive collection for these summer mats. You can find the PDF in my shop here for these darling patchwork star placemats.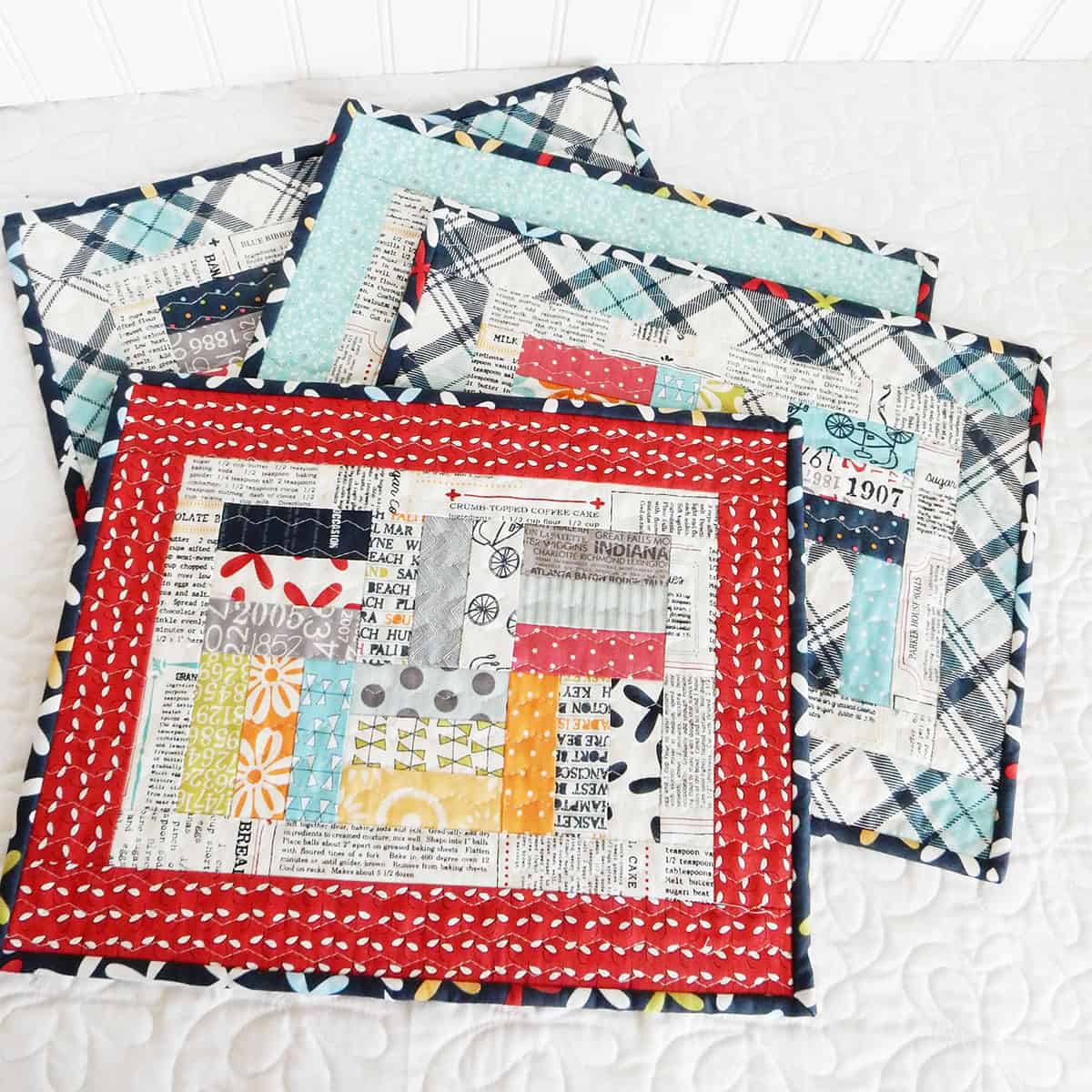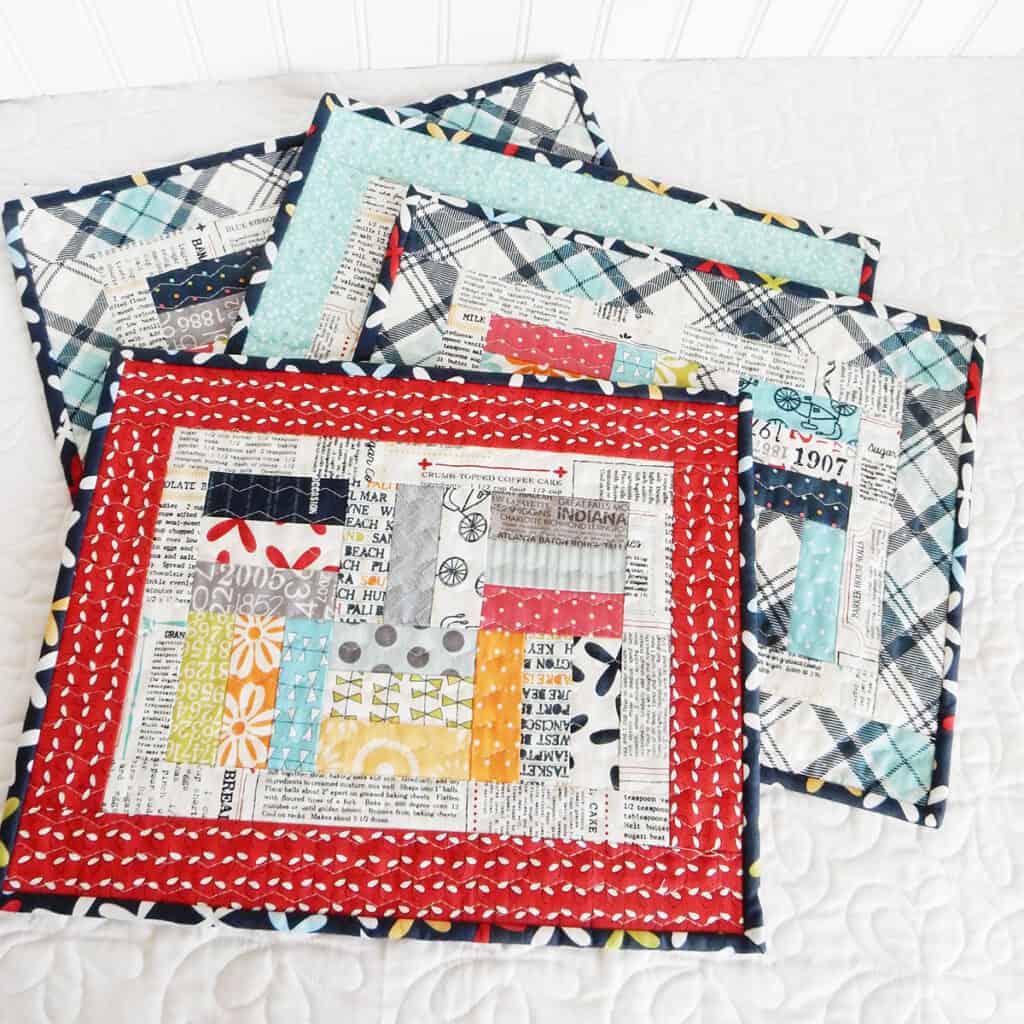 One More Scrappy Patchwork Placemat
I also have a free tutorial here for scrappy patchwork placemats you can make with leftover Jelly Roll Strips, Charm Pack squares, or Mini Charm Squares. Go here or click on the button below to see the tutorial.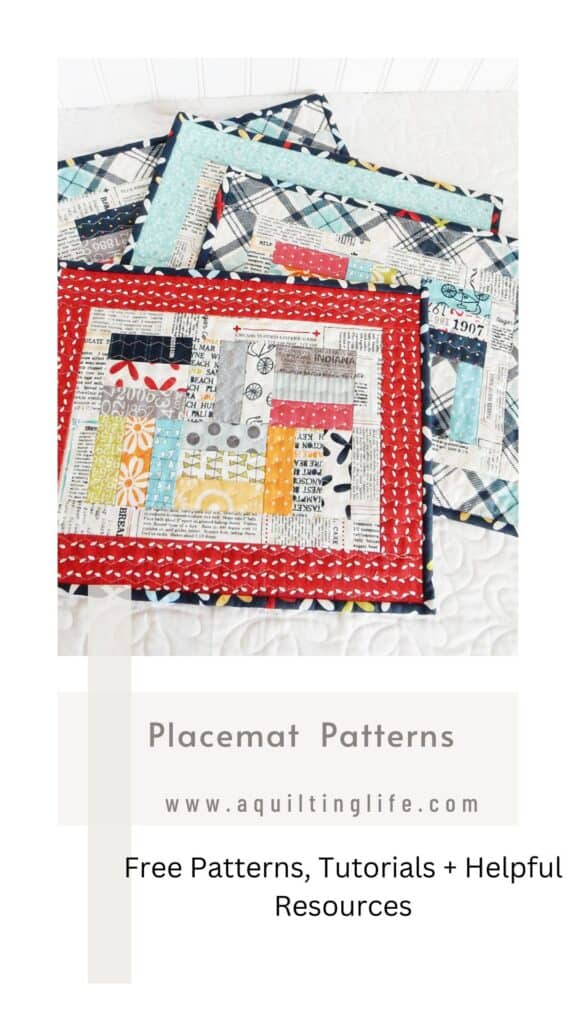 I hope you have fun making these fast and fun placemats! Happy quilting!