Hello and happy Monday!  Today is Clementine Quilt Along day, and I'm sharing the newest blocks along with my latest barn block and some fun notions!  This is the sixth month in the Clementine Quilt Along, and the final block patterns are ready.  These  blocks were a lot of fun to make, and they were the easiest and fastest to go together.  Since this is the final block installment in the quilt along, the finishing instructions will be available next month.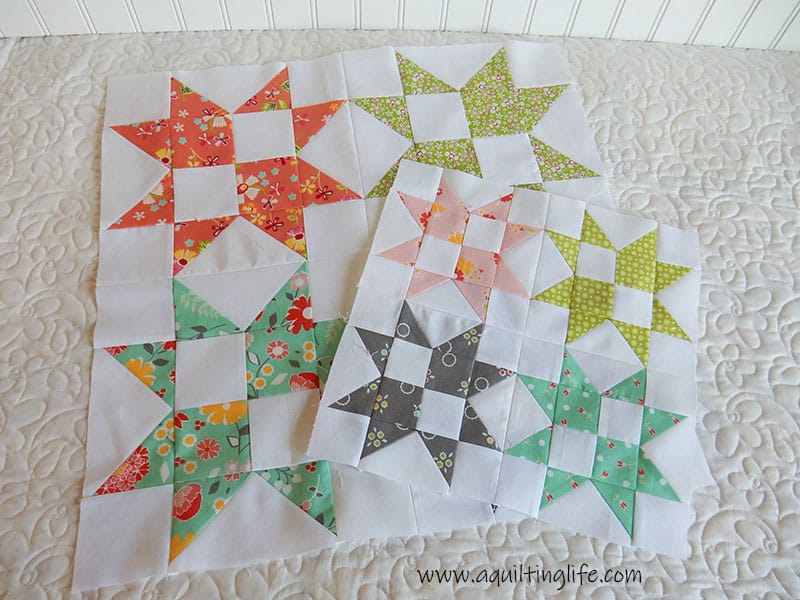 I was really happy that I was able to finish the final blocks using just fabrics from my stash.  I'm happy with the mix of prints and colors, too!  Although I  might have to pick up a bit more background before I set my blocks together!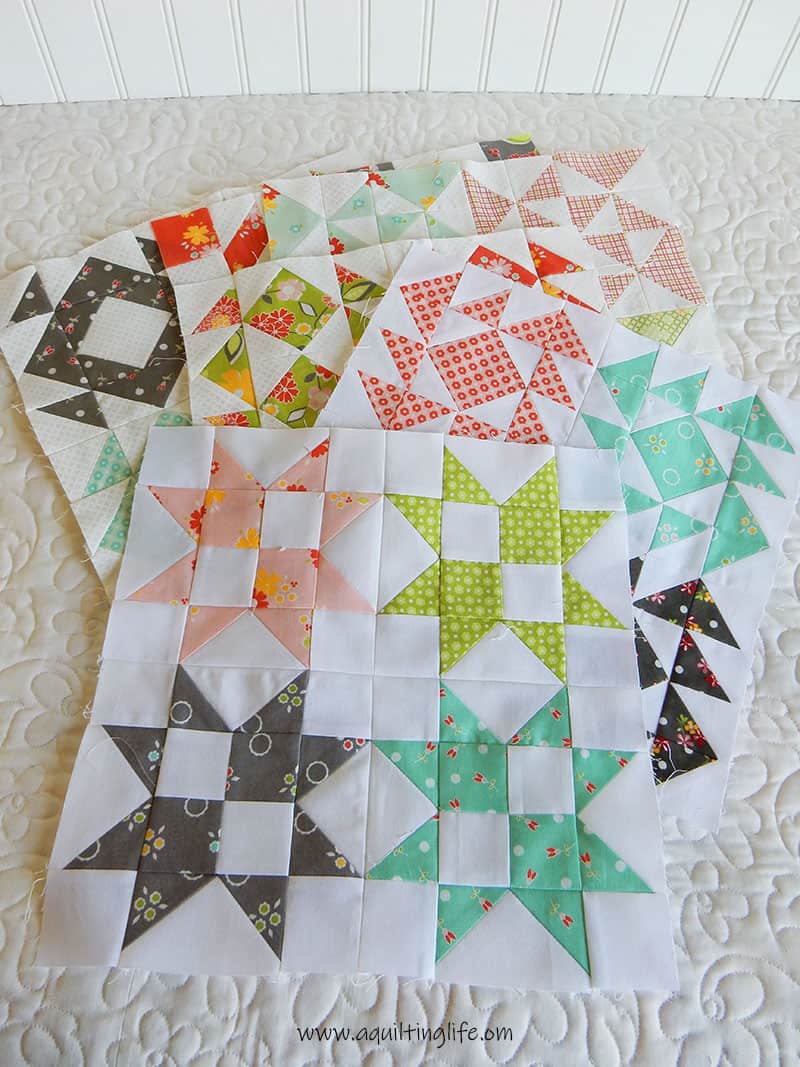 I now have all six large blocks and all six small blocks finished up.  The large ones are so big that it's hard to get a good photo of them.  But the small blocks are perfectly sized to photograph together!   This is going to be a fun quilt to get finished!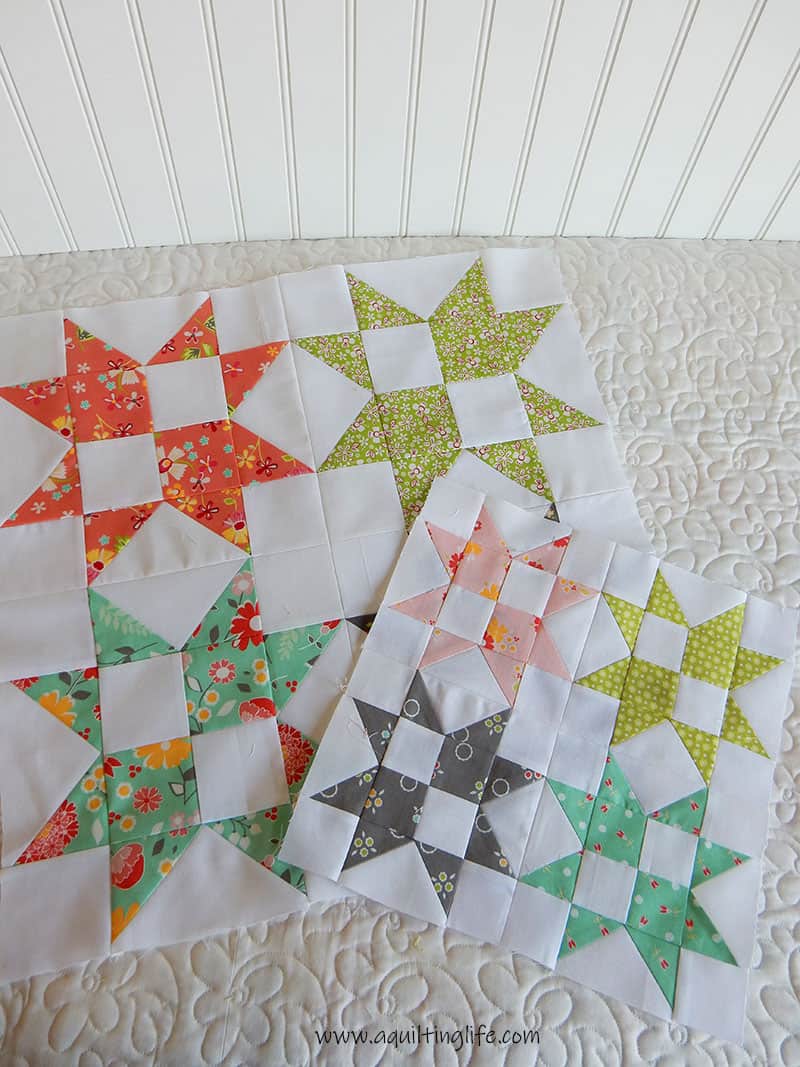 I think this months blocks are some of my favorites!  You can find the PDF pattern download for this month's blocks on the Fat Quarter Shop Jolly Jabber blog here. (Sometimes I publish my post before Fat Quarter Shop uploads the pattern.  Check back later this morning if it's not yet available).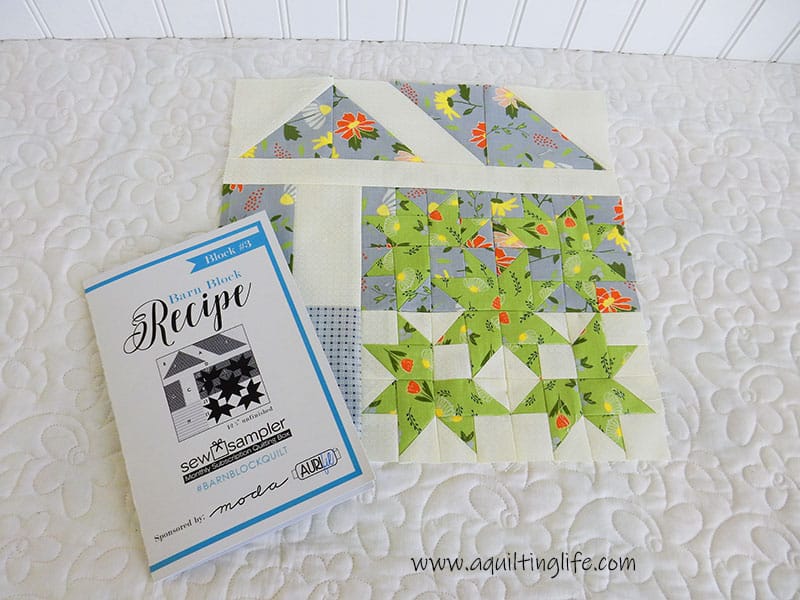 Also, along with piecing my Clementine Quilt Along blocks, I was able to piece the next Barn Block in the Barn Block series from Fat Quarter Shop!  I decided to add a bit more color to this month's block with the small green floral from our Clover Hollow collection.  I used the large grey floral for the barn roof and really like how it turned out!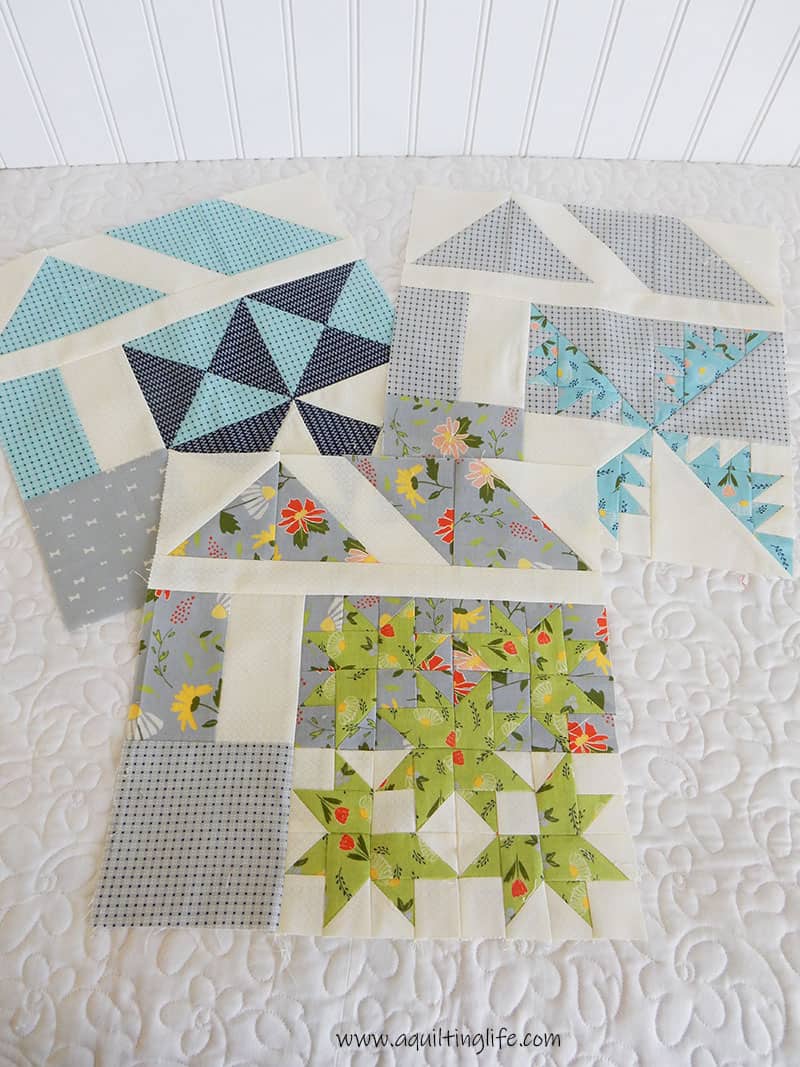 It's fun to see all of the Barn Quilt Blocks together!  I do like the addition of color into the quilt, so I will be adding some reds and yellows in soon!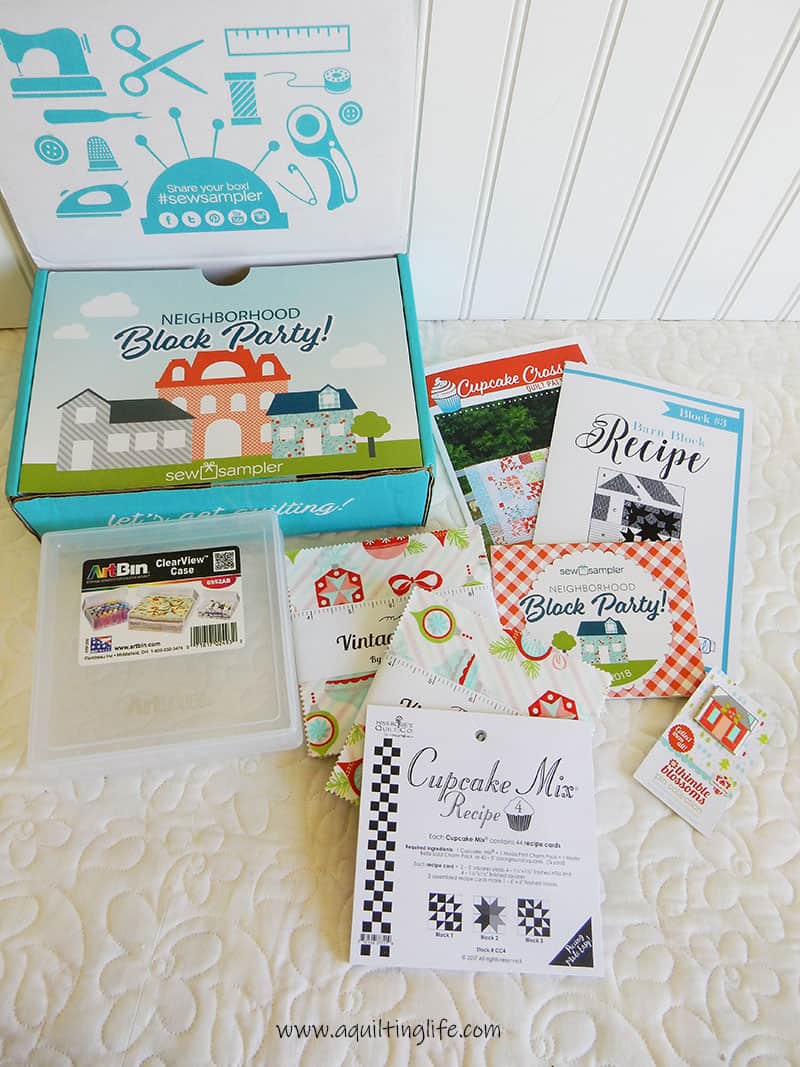 The Barn Quilt block pattern arrived with my June Sew Sampler box which once again is terrific!  I loved last month's Sew Sampler box, and was happy to find that this month's is even more fun!  Here is what it includes:
June Sew Sampler Box Contents: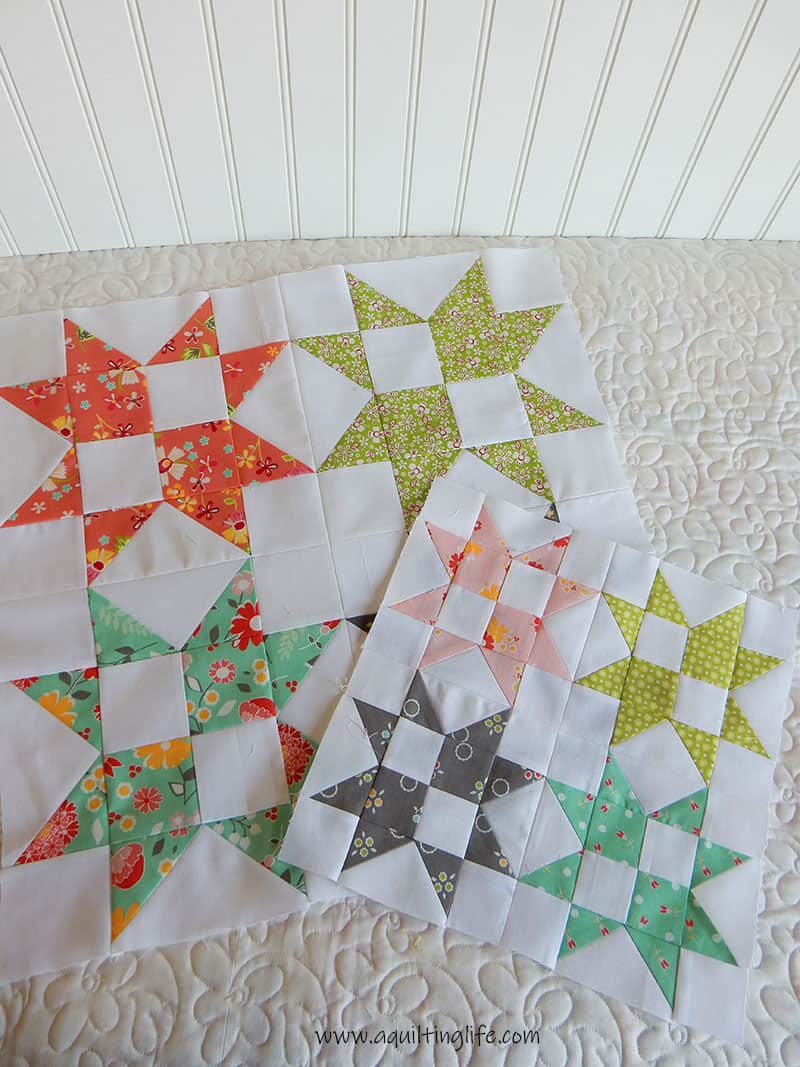 Can you believe this is the last week of June?  It seems like this month has really flown by!  I can't believe that July is just around the corner.  Hope your week is off to a great start!  Happy quilting, and thanks so much for stopping by!