Hello and happy Monday!  I know Clover Hollow isn't shipping until August, but I thought now would be a good time to share the Clover Hollow Bella Solids and Aurifil Thread color matches. I love to have the solid coordinates for collections I'm sewing with–and of course it's good to have matching threads on hand as well! So, I ordered half yards of the coordinating solids so I could share some true photos of how well these match up (affiliate links used)!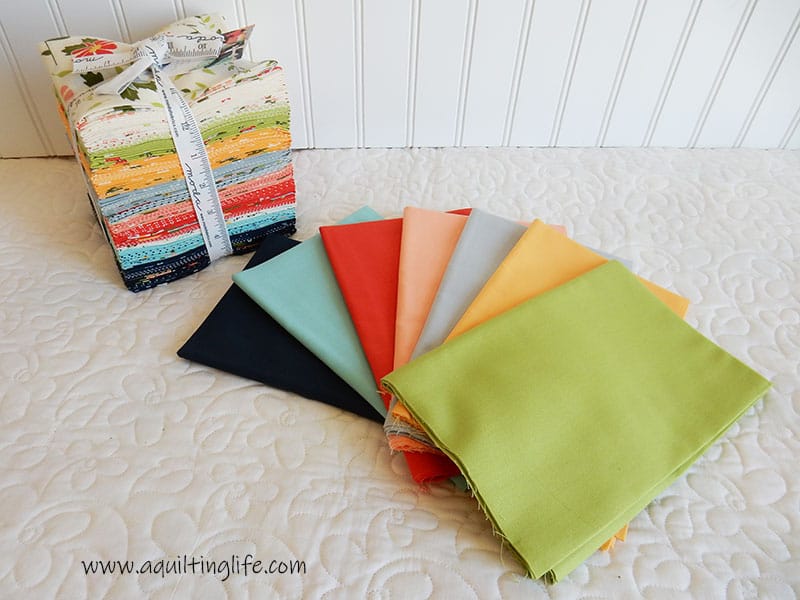 The Bella solids are pictured in color order following the same lay out as the FQ Bundle from bottom to top! (You can see close ups of the prints in the entire collection here).  Clover Hollow really has been a terrific color palette to sew with.  And there are so many "mini options" for color stories as well.  I love the reds and greens for Christmas sewing, the navy, blue, grey and red for 4th of July projects, the sweet corals and low-volumes for baby projects, and the mix of all of them for quilting and home décor!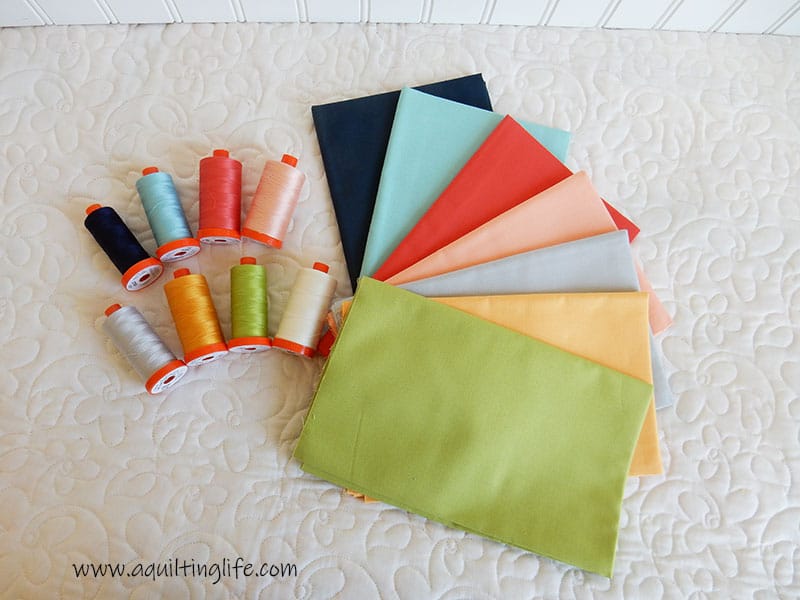 It's always nice to have coordinating threads ready for projects, too!  I especially love having color-matched thread when doing bags and home décor pieces where there might be top-stitching involved.  A few of these spools I had on hand because they matched fabrics from previous sewing, but I picked up a couple of new ones, too. Some of the Bella solids are also colors we used in earlier collections, although some are different.  Everything works together really well throughout the groups, though!
Clover Hollow Bella Solids Coordinating Colors:
Clover Hollow Coordinating Aurifil Thread Colors: (a few were currently sold out in the regular spool size)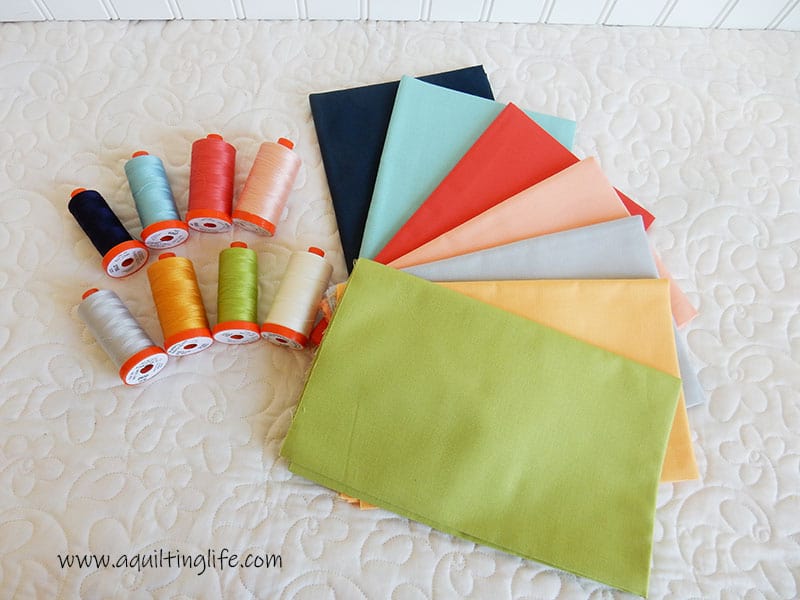 Additionally, you can find The Front Porch collection coordinating solids and threads here.  Some are the same, but some are just a bit different for the two collections.
I hope that having these Bella Solids and Aurifil thread coordinates will help as you plan projects to sew with our Clover Hollow fabric collection!  Happy quilting, and thanks so much for stopping by!