Hello, friends, and welcome to the final week for the Christmastime Mystery Quilt Finishing post. I'm excited to be able to share my finished quilt, some tips for putting it all together, and some fun ideas for your upcoming Christmas sewing.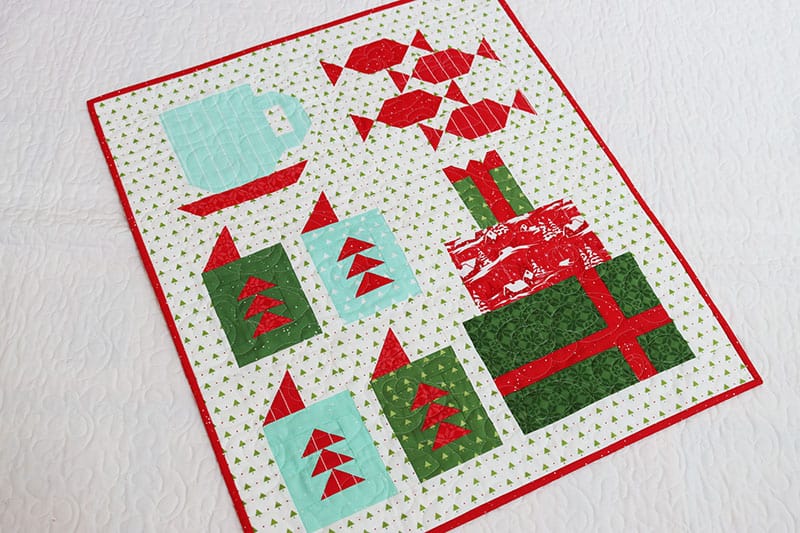 Christmastime Mystery Quilt Finishing
It's fun to be able to reveal this finished mystery mini! I absolutely love how mine turned out. Working with the tree fabric for a background took a little extra time but was well worth it. I love the added sparkle the trees add to the finished quilt front.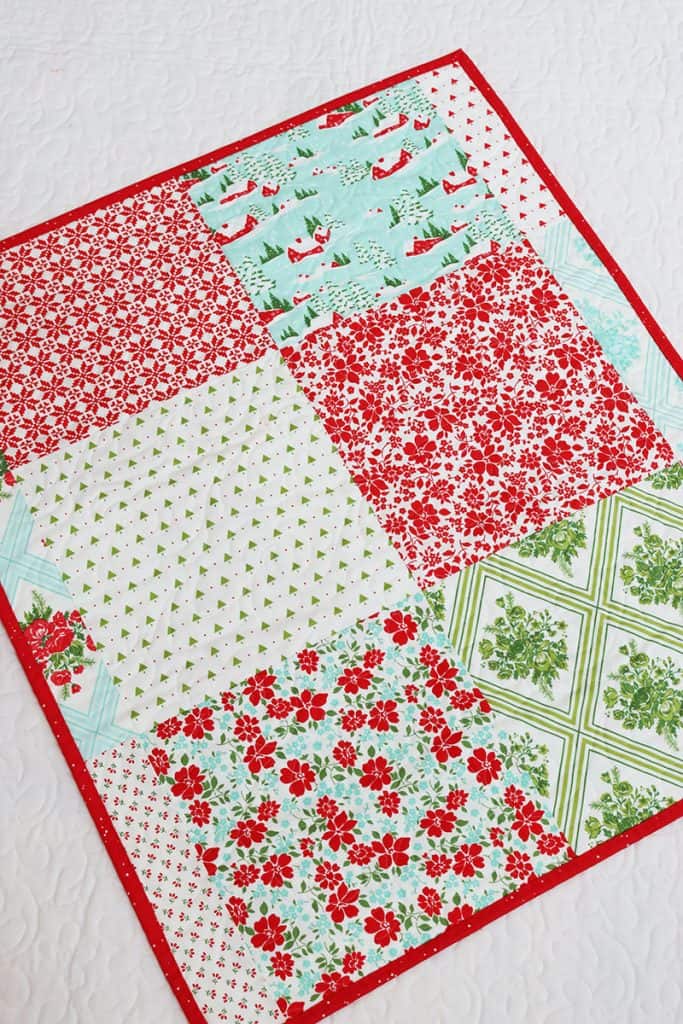 Christmastime Block & Finishing Pattern Links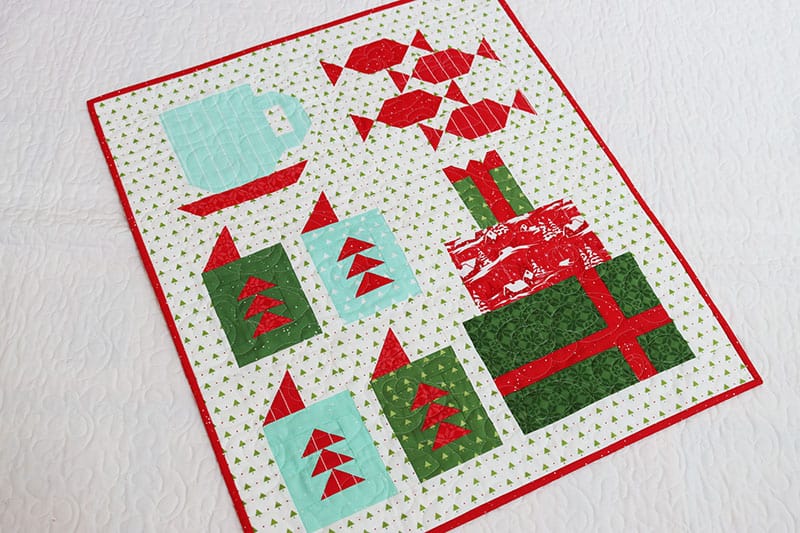 Christmastime Finishing Pattern Tips
Putting this mini quilt together is actually quite easy! Just be sure to measure your sections before cutting the borders to make sure your borders are the correct size. My friend Vicki did a simple all-over flower pattern design on my quilt. I love the red sparkle fabric for the binding.
More Ideas for Christmas Sewing
If you're like me, you want to start getting ready for the holidays now. Be sure to sign up for my 10-days of Christmas series above to get pattern ideas, inspiration, and even organizing tips and printable PDF pages for your best holiday season ever!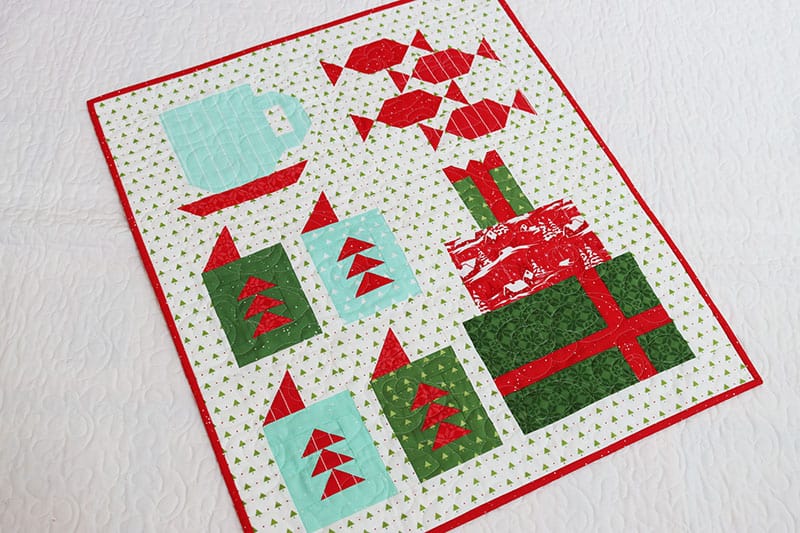 Thanks so much for following along on my Christmastime Mystery Quilt journey. This was sure a fun little quilt to make. Not only do I have a finished mini, but I also love that the blocks make terrific small pillows or mug rugs.
Happy quilting!