Hello, friends, and happy Tuesday! Today I'm sharing the Christmastime Mystery Quilt Block 4 which is a fun block with three packages and a bow on top. This will be the final block for the quilt. Next week I'll be sharing the finishing instructions and the final quilt. Plus, read to the end to sign up for my free Quilting Life Christmas Guide with 10 days of Christmas ideas, inspiration, and more!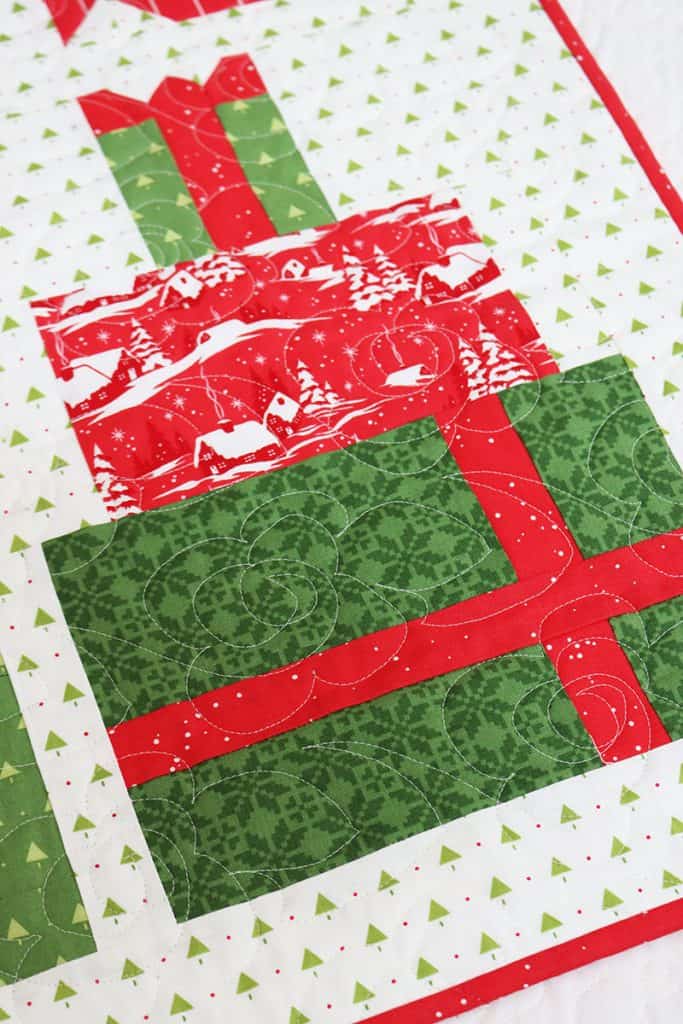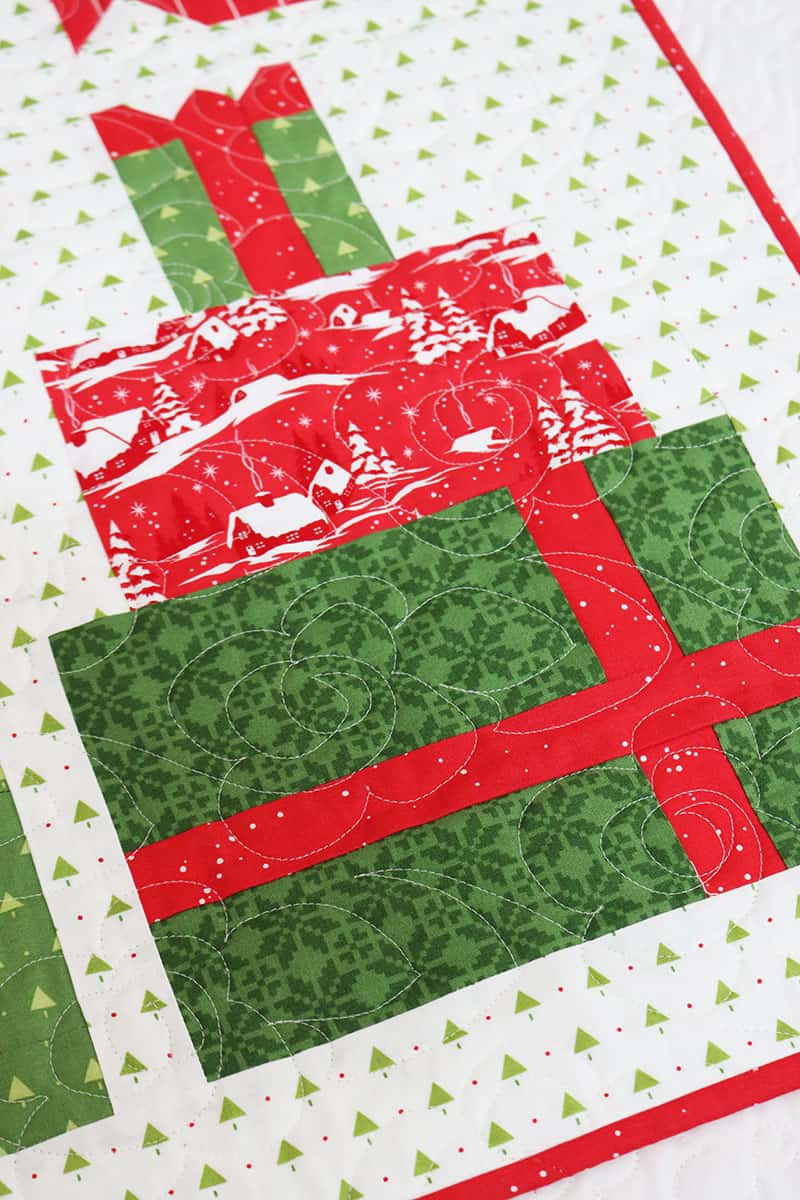 Christmastime Mystery Quilt Block 4
Christmastime Block Links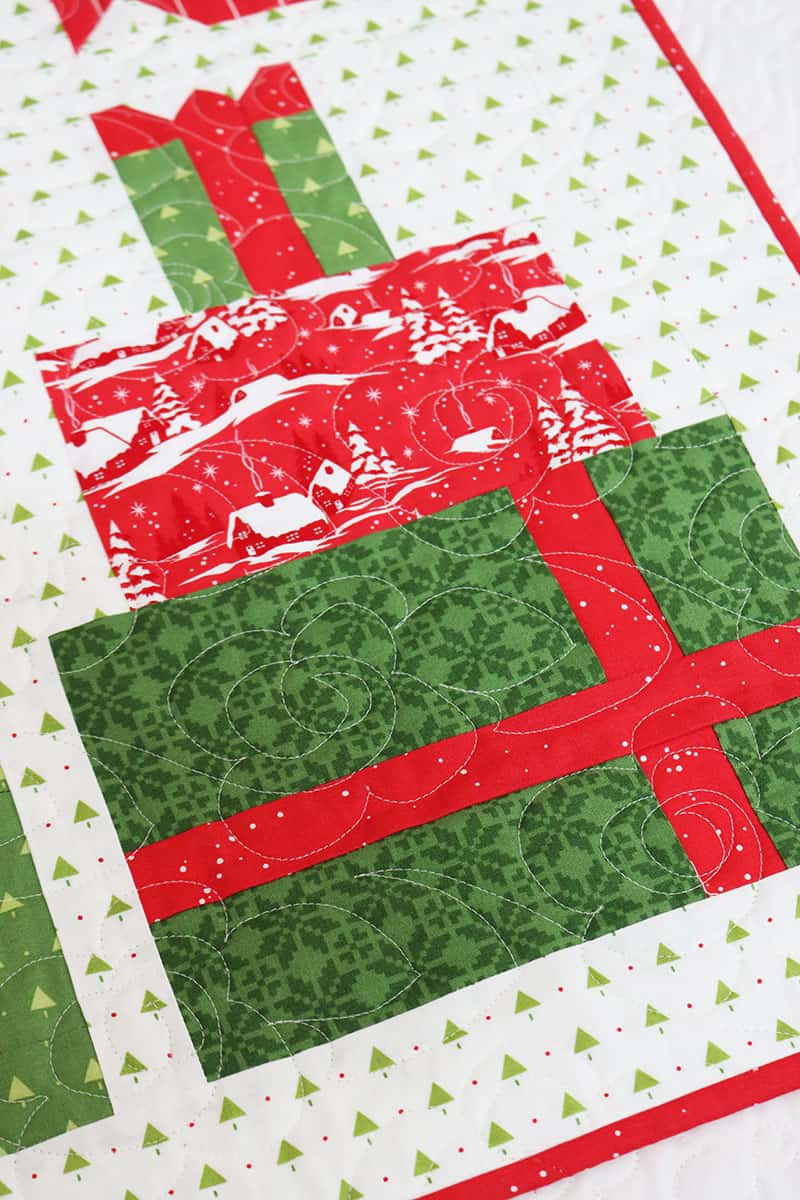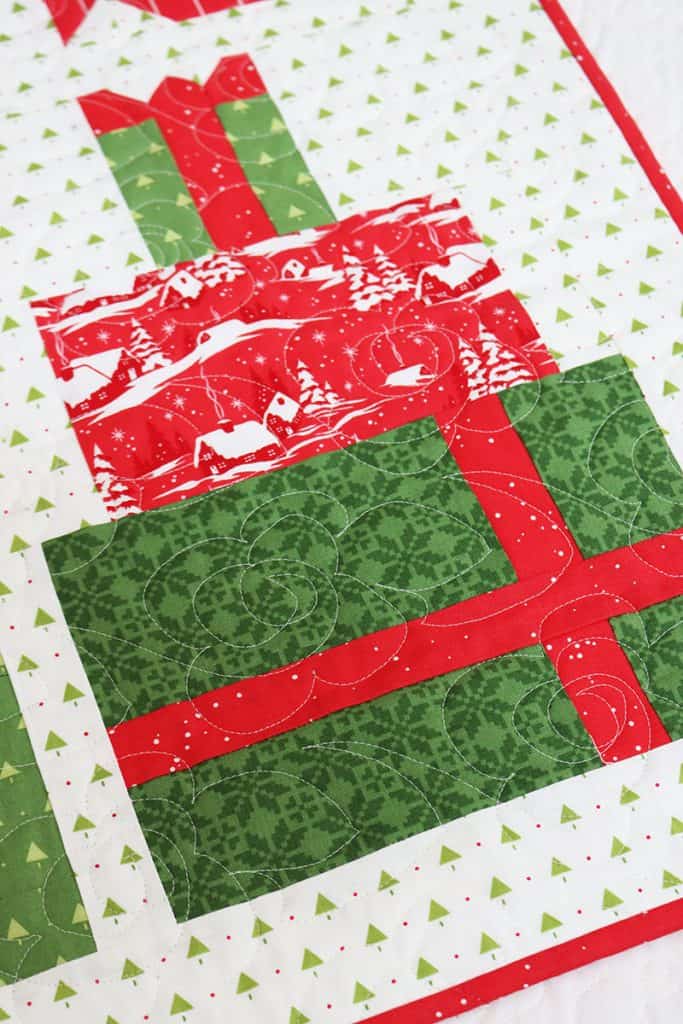 Christmastime Block 4 Tips
This week's block is mostly comprised of simple rectangles that just need to be sewn together accurately. But I used the Mini Simple Folded Corners Ruler for the small easy corner triangles for the bow on the top package. Using this tool made it easy to keep this accurately pieced.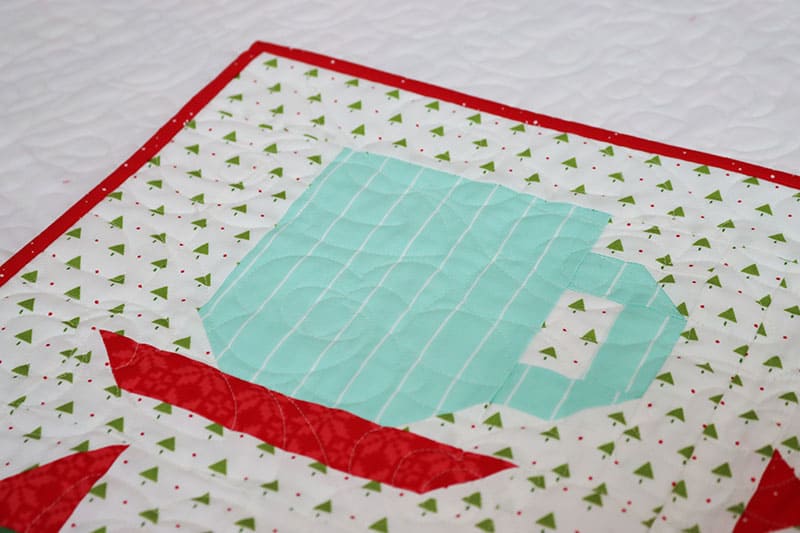 Next Week: Finishing
Thanks so much for stopping by for this week's Christmastime Mystery Quilt pattern and post. Next week I'll be back to share the finishing instructions for this darling mystery quilt. I can't wait for you to see the fun quilt back for this project as well.
Happy quilting!