Hello and happy Wednesday! I hope your week is off to a terrific start. Several months ago I did a short survey on the blog and got some terrific reader questions to post about. After having a crazy busy summer and fall, I'm just now getting around to organizing the questions and planning content to answer them. I'm starting with Building & Organizing a Fabric Stash since it was one of the most frequently repeated questions. I'll be taking some time over the next few weeks to answer more of the questions from the survey. Enjoy!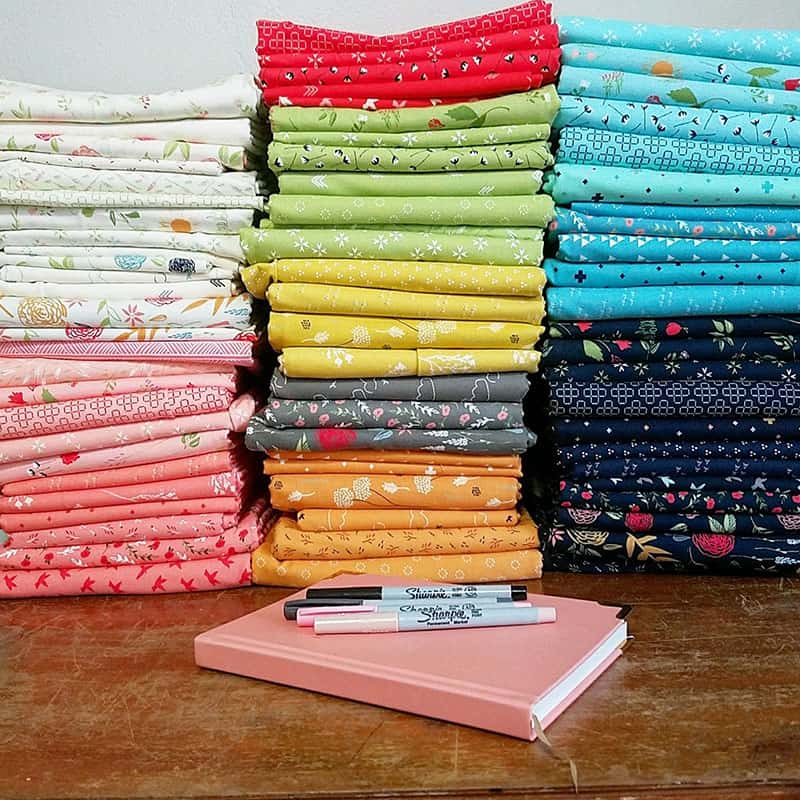 Building and Organizing a Fabric Stash: What Should I Buy?
One reader asked: "If you really like a fabric collection but have no specific project in mind and do not have unlimited funds, what quantity or cut of fabric should one buy?"
My best answer to this starts with a question…how much do you like that collection? If I am in love with a collection, I will first think about purchasing a fat quarter bundle. And I will also get a yard each of 2-3 of my favorites from the collection so I have pieces for borders, sashing, and binding. I'll then store these together until I come up with just the right project.
If I like the fabric but am not obsessed with it, I purchase smaller pre-cuts of that collection. I might just get two charm packs and a few fat quarters or my go-to when I don't know what I'm going to make–a Jelly Roll. I think I choose Jelly Rolls more often because they are so easy to work into scrap and strip quilts.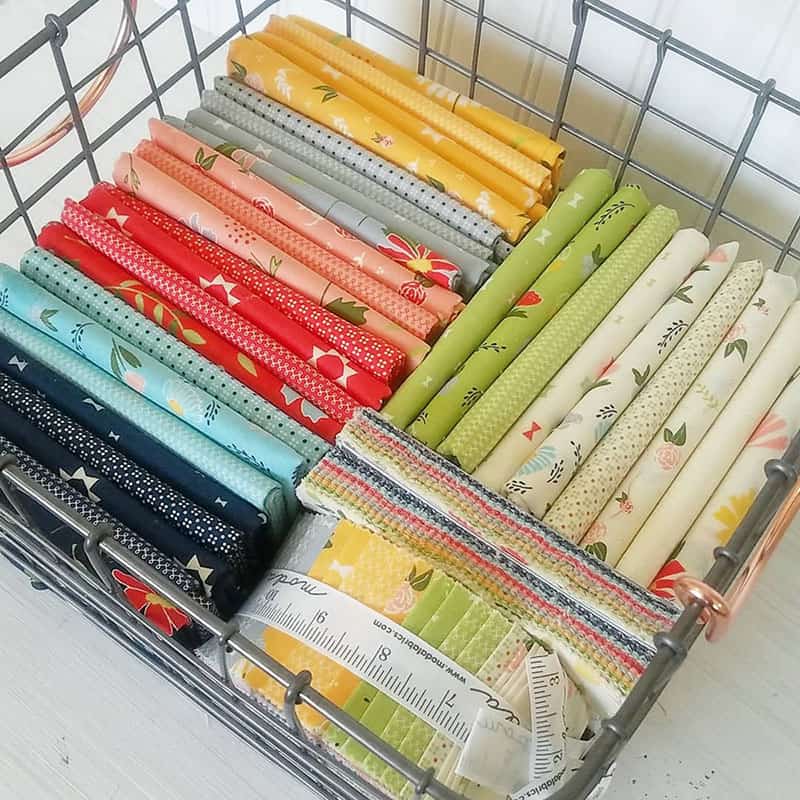 Building and Organizing a Fabric Stash: How Can I Incorporate Older Stash Fabric with New Purchases?
Another reader asked for help with "continuing the efforts of sewing our stash and incorporating our new purchases of fabrics into our stash of projects; taking what we have started and adding to so we finish with new fabrics to finish projects; and blending the old to the new so there is continuous use of our stash."
I feel like one of the best ways to mix fabrics we've had for a while with new favorites is to have what I call long-term works in progress. For me these are works in progress that I intend to work on for longer periods of time. I always try to have several of these projects on-going and have recently started a long-term scrappy Christmas project. Great patterns to use for these types of patterns are log cabins, pineapple blocks, nine-patch and sixteen-patch quilts, and Grandmother's Flower Garden quilts.
Another way to incorporate older stash fabric with new purchases is to store new purchases right alongside older fabrics they might work well with. I keep my Christmas fabrics together so I can mix and match the old and the new. I also do this with my stash fabrics by several favorite designers. As soon as I'm finished sewing quilts with one of my own fabric collections, I move the left-overs along with previous collections and sort by color.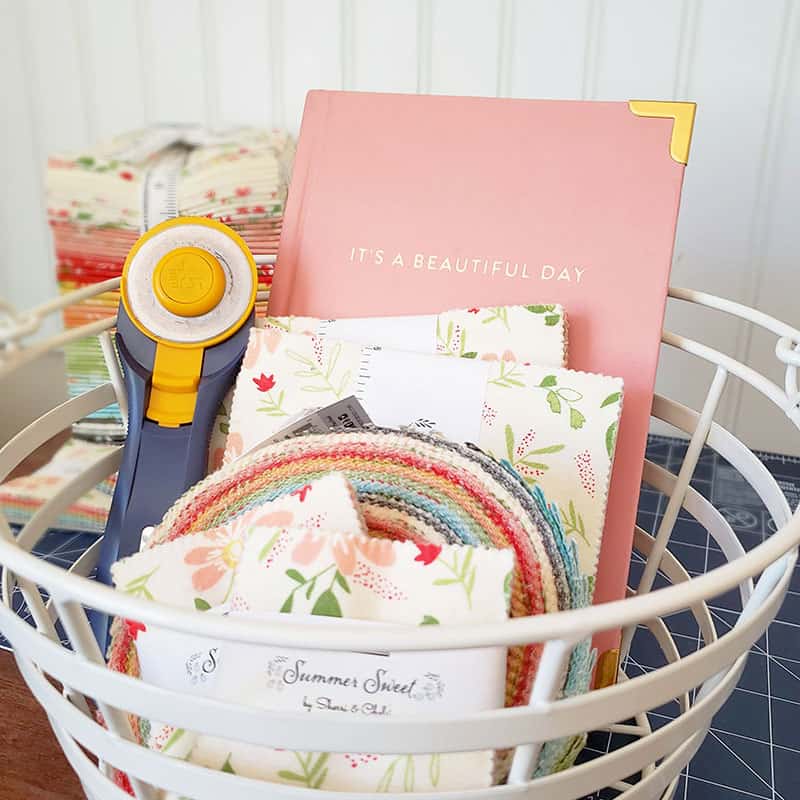 Building a Fabric Stash
As a new quilter I fell in love with the scrappy look. Because I was on a limited budget, I always appreciated when my grandmother would let me "shop her stash." It was fun to let my daughter Chelsi "shop my stash" when she first started quilting. I have lot of ideas on building a stash in this post where I talk about the essentials you'll need to get started.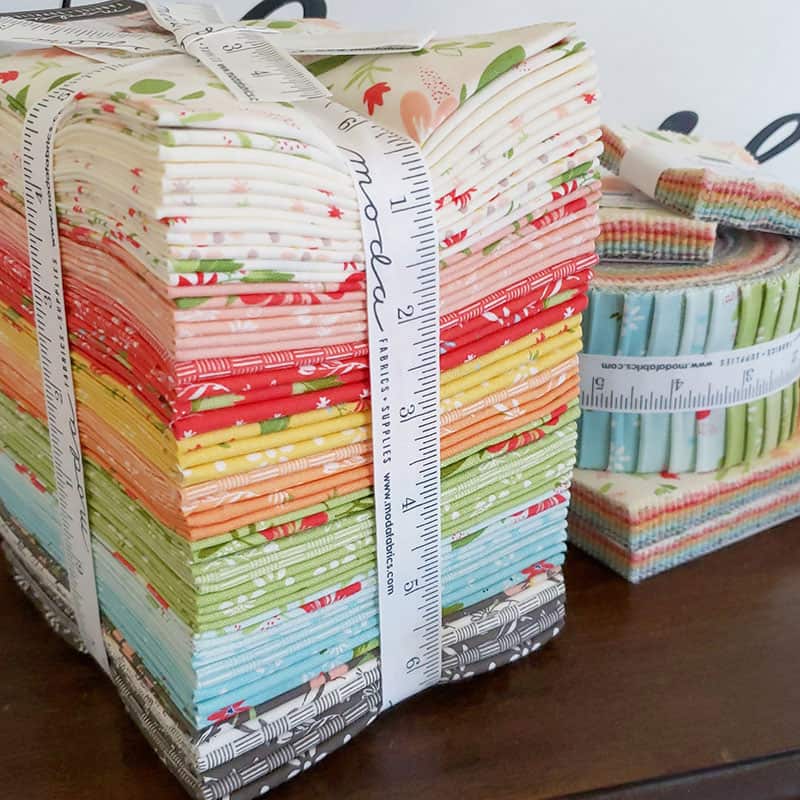 Organizing Your Fabric Stash
If you already have a good fabric stash started and want some help maintaining and managing what you have, find my best tips on Managing a Fabric Stash here. And you might also enjoy posts from my Sew Your Stash series.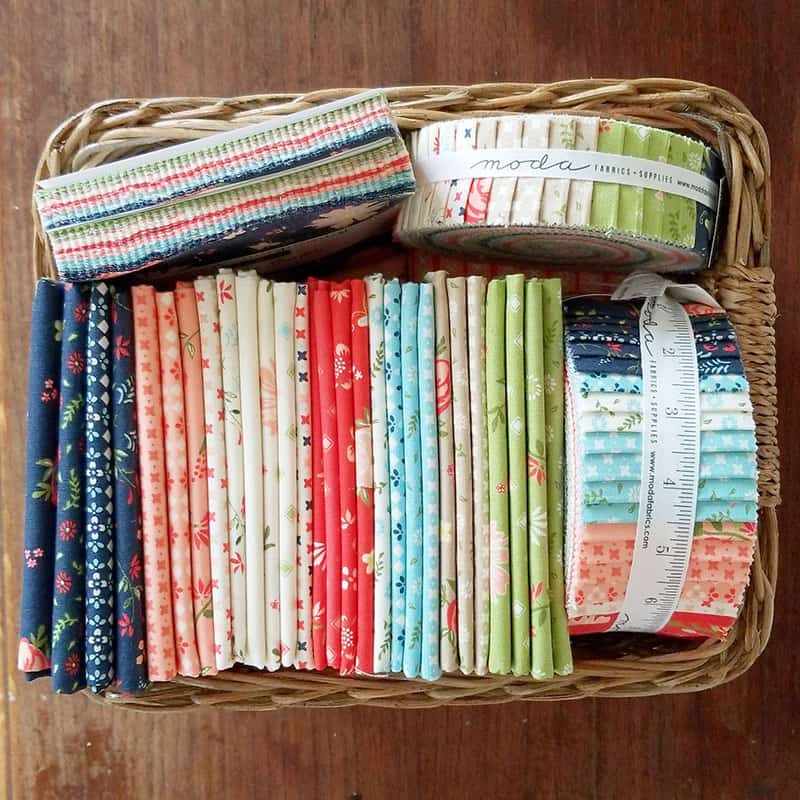 Purging Your Fabric Stash
Finally, if your fabric stash has gotten a bit out of hand, you might want to read my post with Tips for Purging Your Fabric Stash. These tips were especially helpful as we prepared for our move late last summer.
More Questions on Building and Organizing a Fabric Stash
More questions on organizing a fabric stash? Please email me or leave a comment on this post so I can address the topic in the future.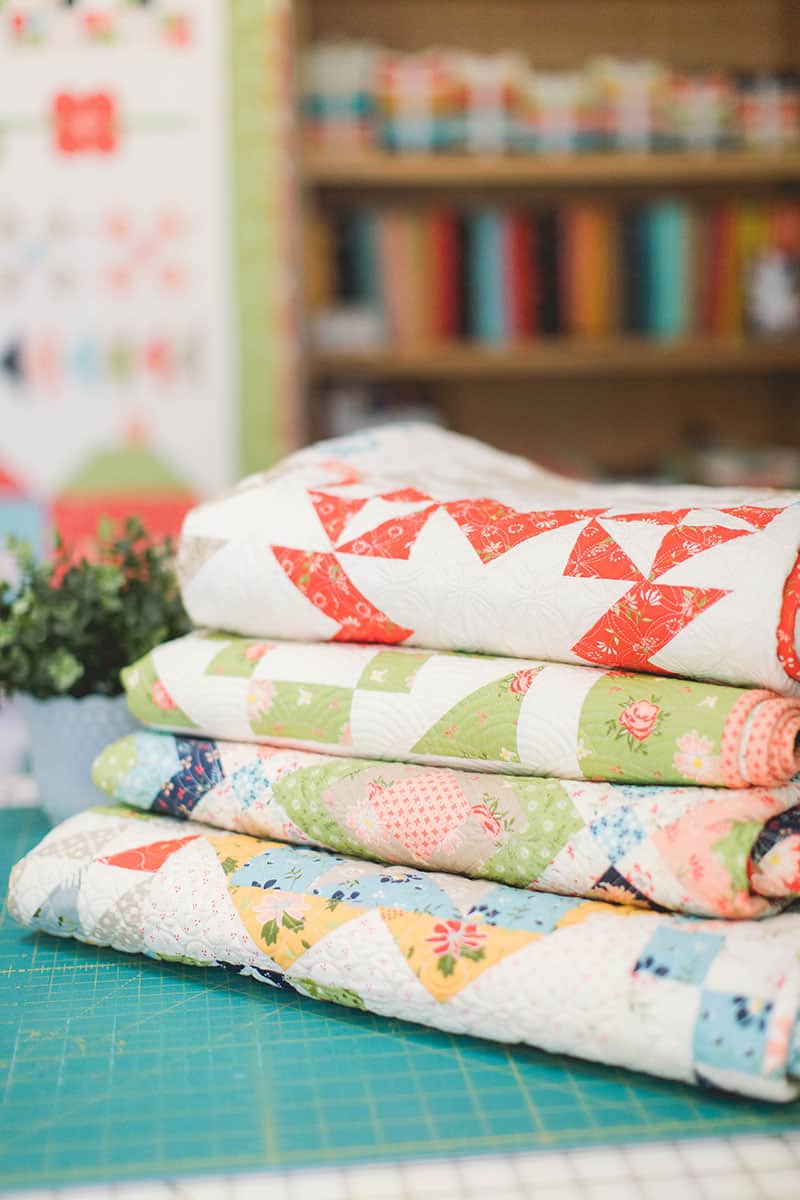 Happy quilting, and thanks so much for stopping by!