Hello! Happy Friday, and welcome to the Sunday Best Quilts Sampler Block 8 PDF pattern release day. This week's block is super fun and fast–I know you'll love making it! Our block is from my version of our Christmas quilt project, Delight, from the Sunday Best Quilts book.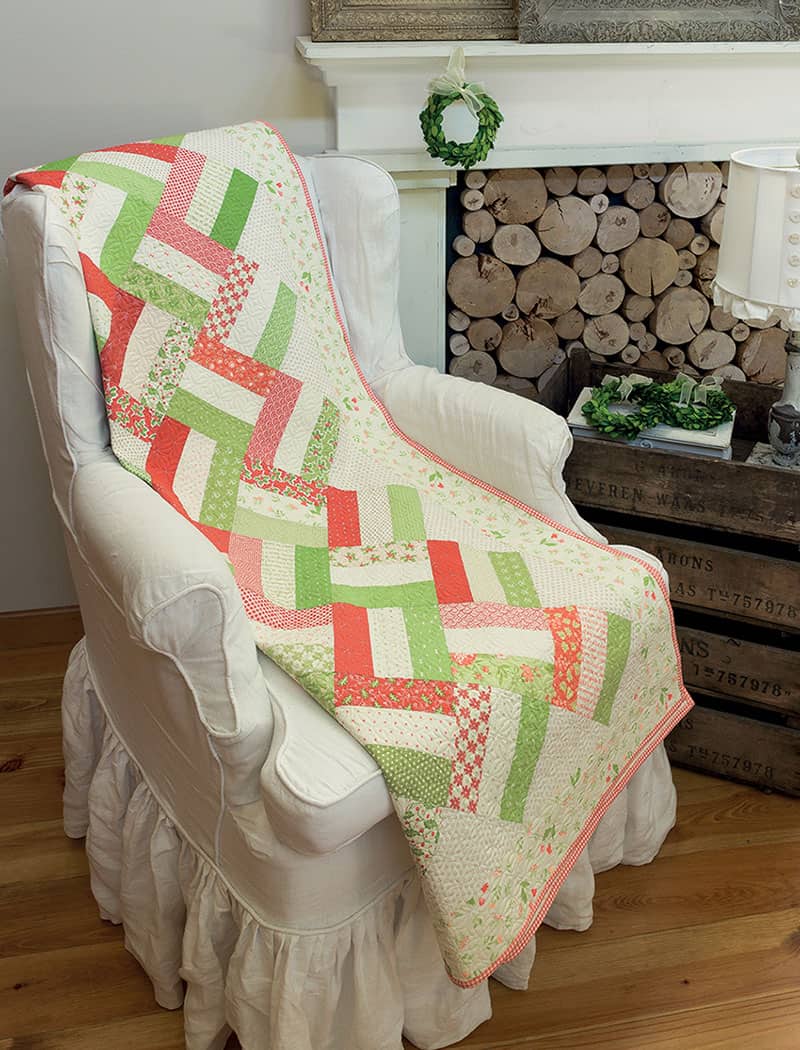 Delight
I wanted my Christmas quilt included in Sunday Best Quilts to be simple, scrappy, and fun–something that could easily be worked on at any time. The quilt uses jelly roll strips or scraps for the blocks along with some additional yardage for the setting triangles, border, and binding. I had a lot of fun combining Fig Tree fabrics along with some of the fabrics from a few of our Sherri & Chelsi fabric collections. And of course gingham for the binding 🙂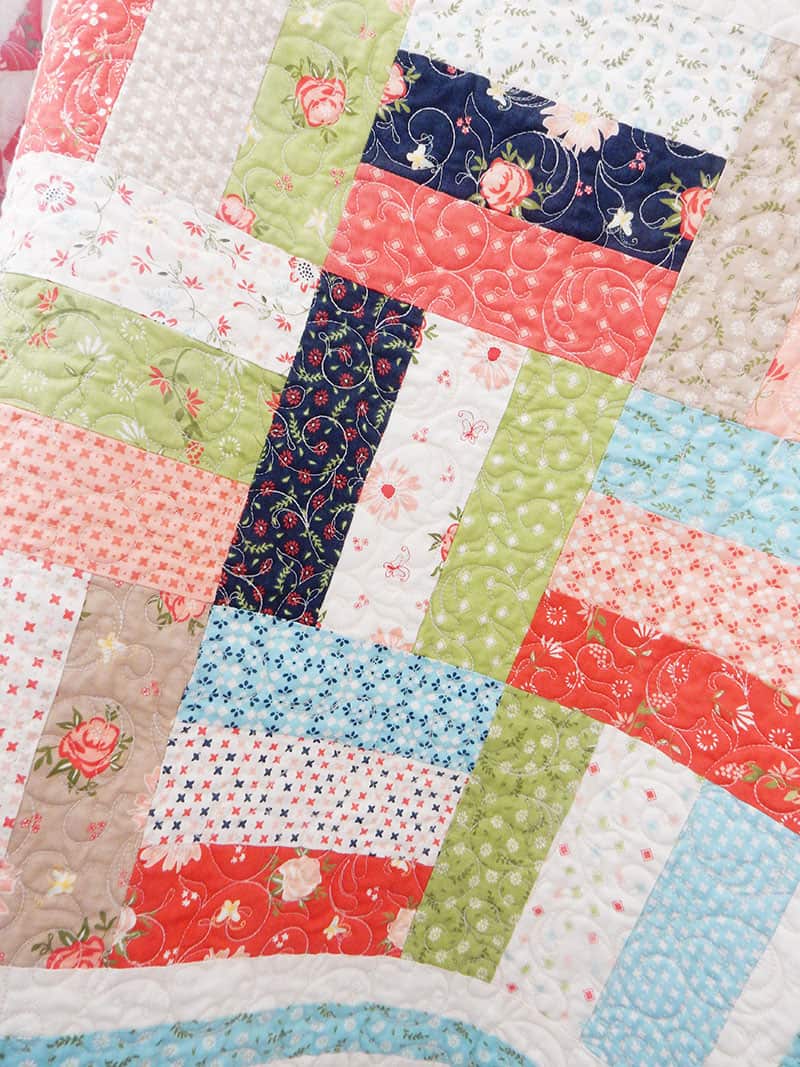 The Sunday Best Quilts Sampler Delight Block
While the Delight quilt uses blocks set on point, we've offered you a straight set version for your Sunday Best Quilts Sampler Block 8. This one will really go together quickly! My block is a scrappy concoction of 27 different Harper's Garden prints!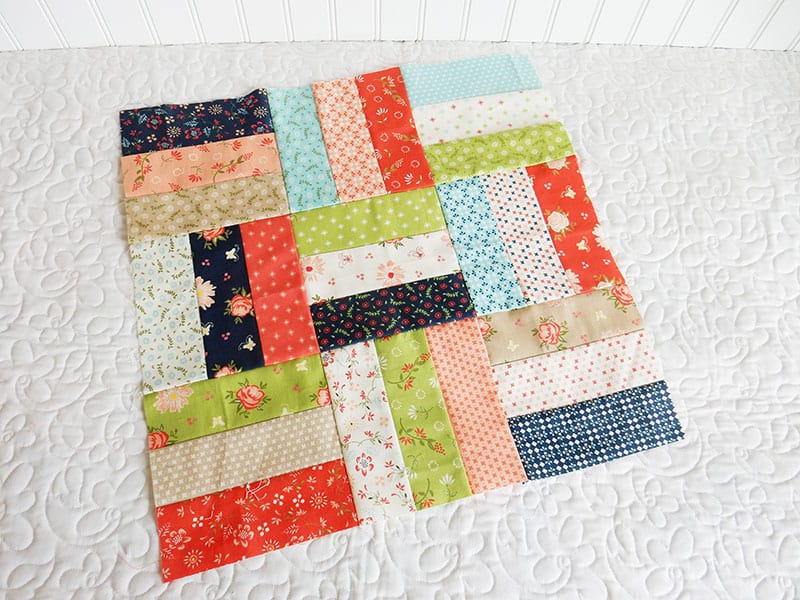 Tips & Tricks for a Scrappy Delight Block
I think the most important thing to keep in mind with the Delight block is the color/print placement. Make sure you evenly distribute colors and prints throughout the block. You might consider laying all of the pieces out before sewing. In my block the red and navy prints are the most bold, so I've tried to separate them as much as possible.
Delight Block PDF
Click here to download this week's free PDF or click the button below.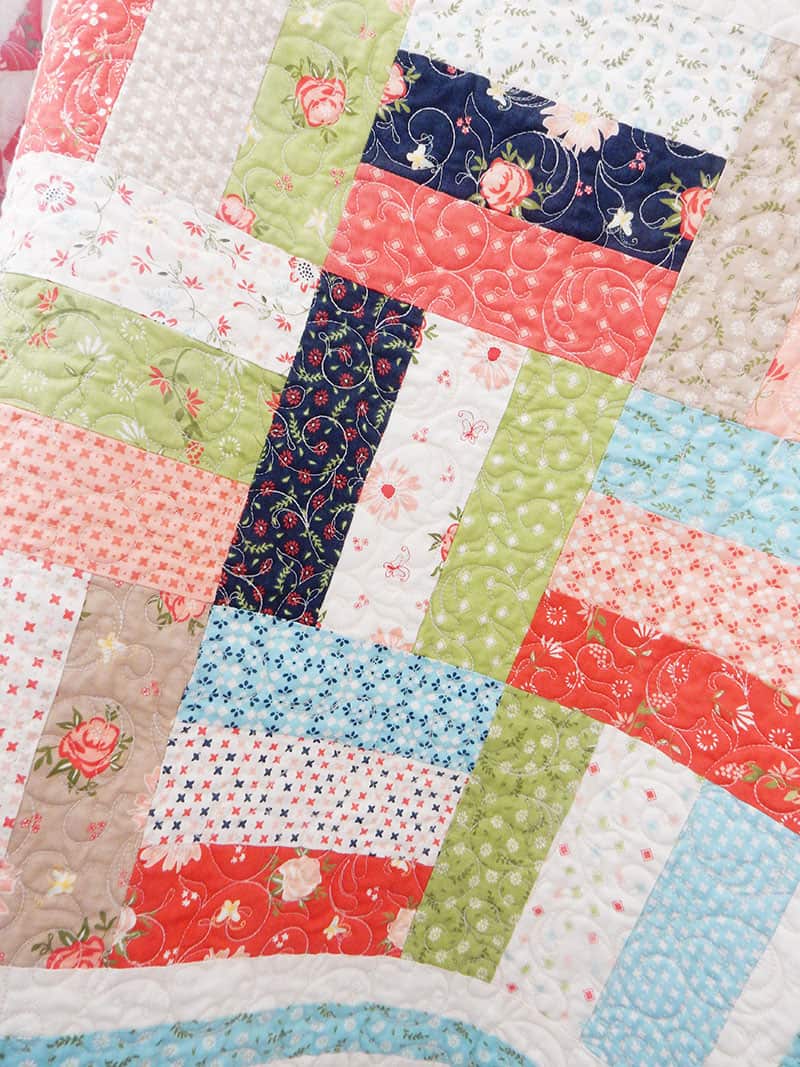 Sunday Best Quilts Sampler Links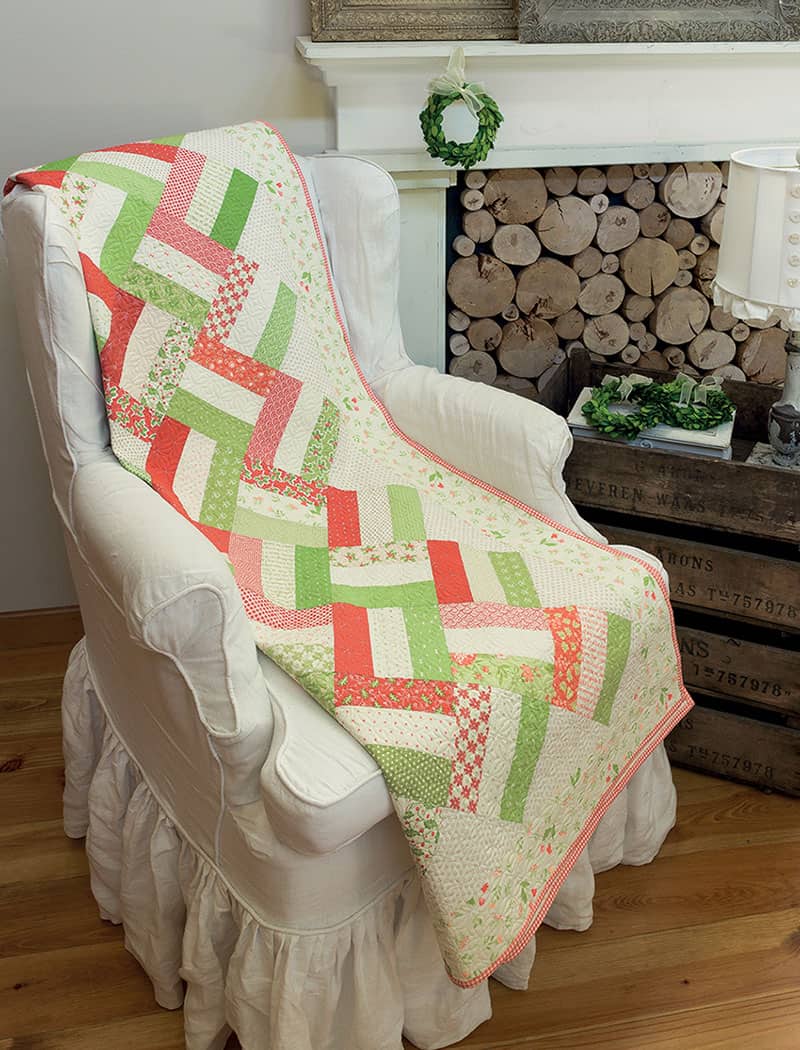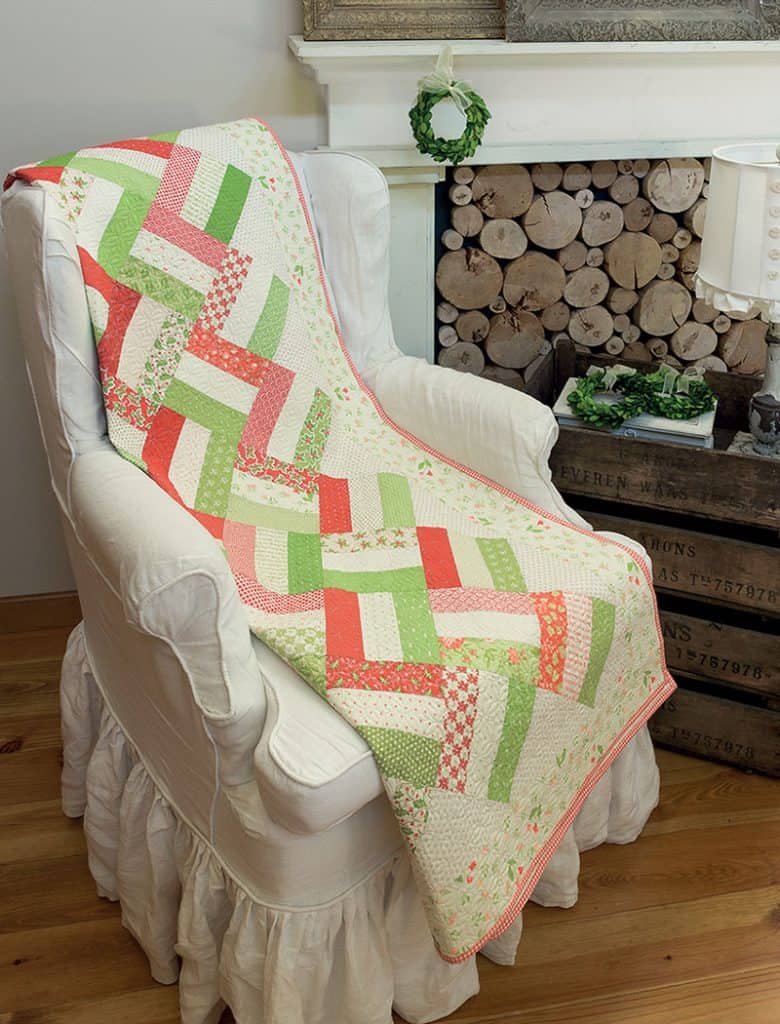 More Sew Along Details
Be sure to visit Corey's blog today to see if she has any tips and tricks for her block.
Follow along on Instagram: Corey (@corianderquilts) and Sherri (@aquiltinglife).
Use our hashtag #Sundaybestquiltssampler when posting photos of your blocks.
And if you still need a copy of the book to join in, find copies here on Amazon or autographed copies here.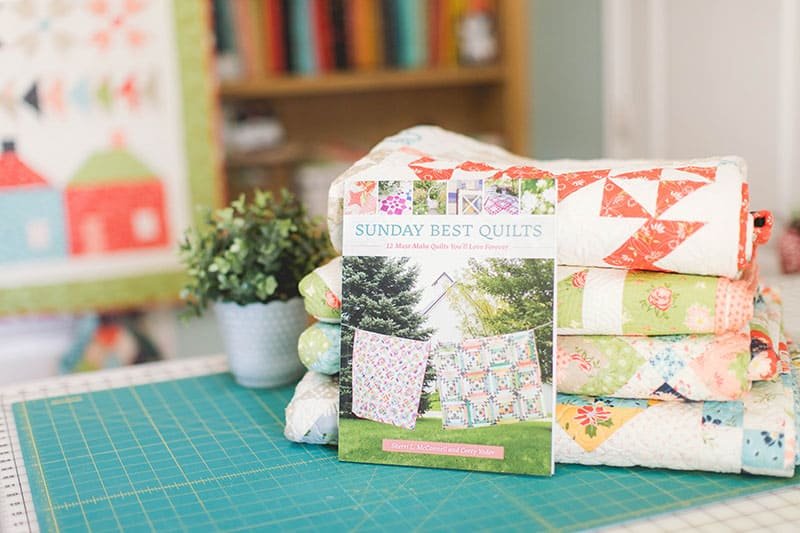 What do you think of this Sunday Best Quilts Sampler? Share in a comment below!
Happy quilting, and thanks so much for stopping by!