Hello and happy Tuesday…and happy May Day!  Today I have a fun little parade of Be My Neighbor Mini quilts to share with you! I just love seeing all of the fabric choices for these fun minis!  I can't wait to be able to hang up my own Be My Neighbor mini quilt in my sewing room after Quilt Market!  So let's get right to the parade!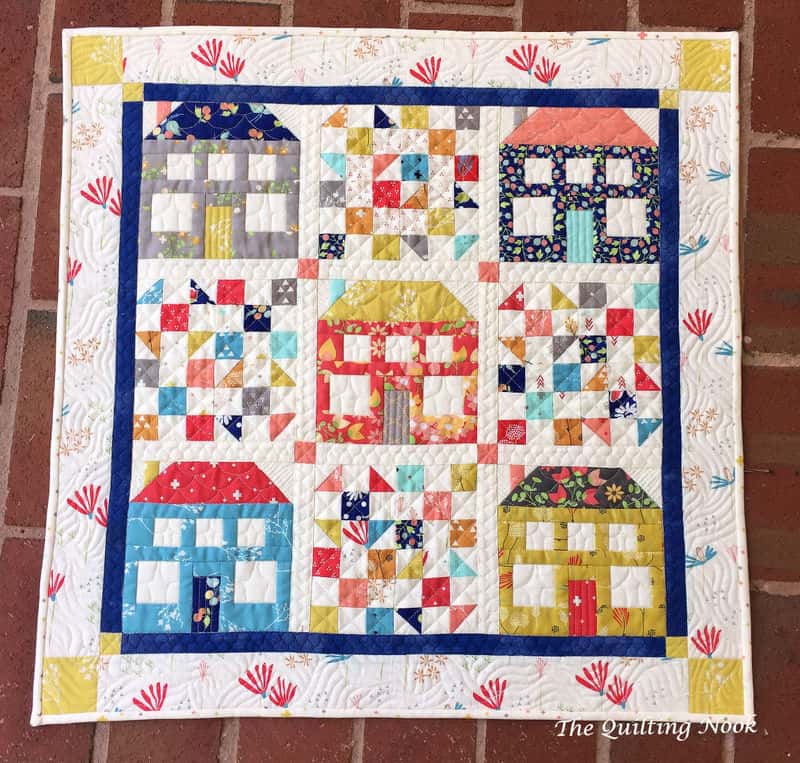 First in the parade is this delightful scrappy Be My Neighbor Mini quilt.  I absolutely love Brenda's Be My Neighbor Mini quilt!  She used a mini charm pack of our Desert Bloom fabrics and mixed in some Fig Tree Coney Island, some Sundrops by Corey Yoder, and a small bit of our Valley collection!  Thank you, Brenda!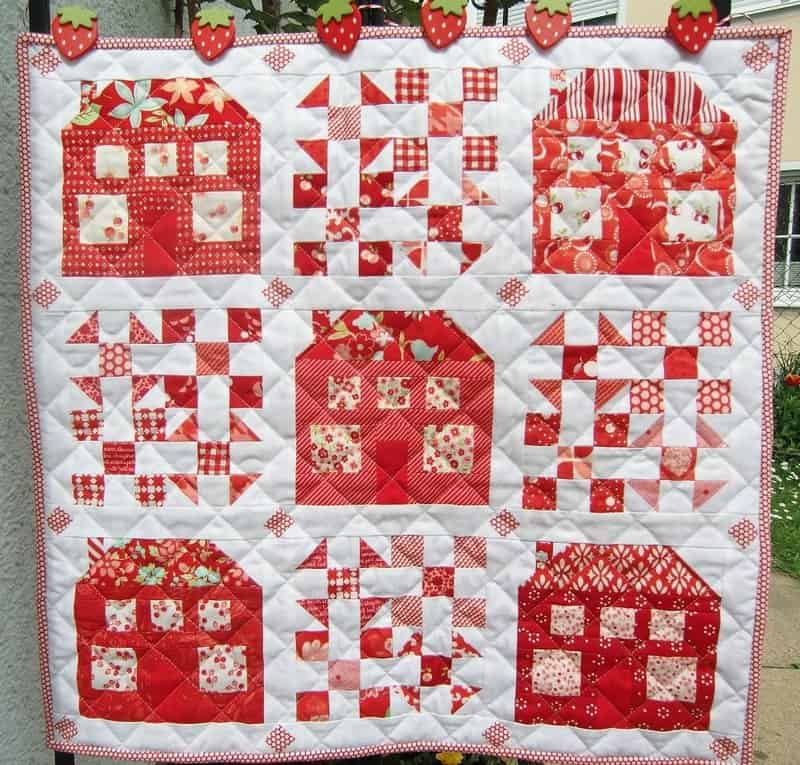 And here is Hildy's red and white version of the Be My Neighbor Mini quilt! I hadn't even thought of this option, and I love, love, love it! Hildy also made tiny little square-in-a-square blocks for her sashing posts which I love as well!  Thank you Hildy!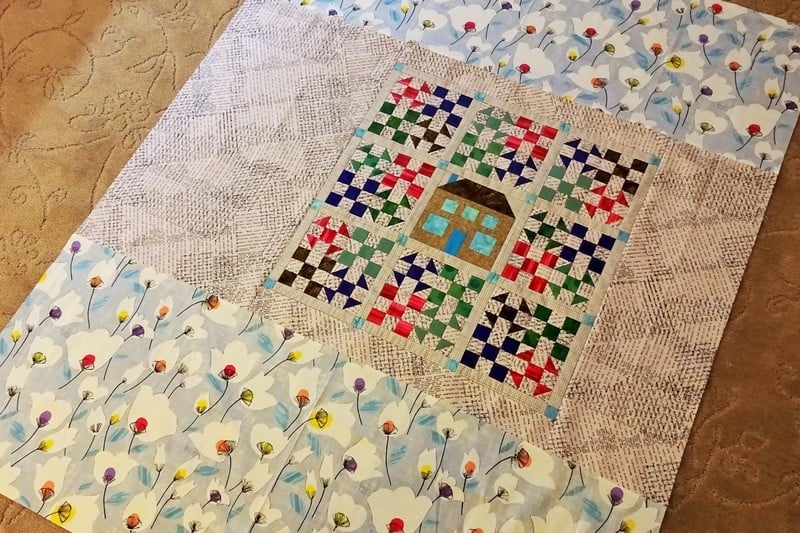 And here is Karen's Be My Neighbor Mini quilt!  She had the fun idea to make just one house block surrounded by the patchwork blocks.  I love it!  Thank you, Karen!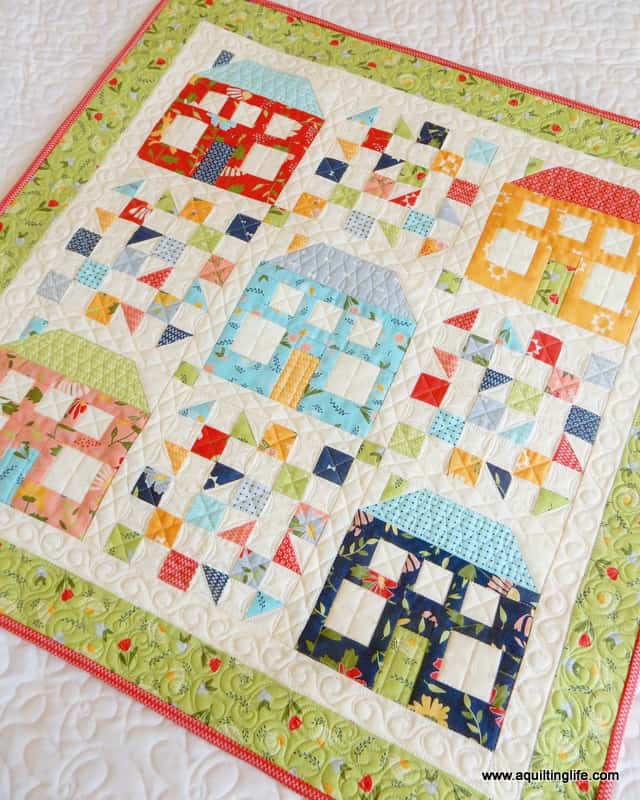 You can read my original post on this fun Be My Neighbor Mini pattern here (the post also shares the larger-sized version of this fun quilt)!
Michele and I just planned the next three months of mini projects and think they are going to be pretty fun!  For our June 1st parade we would love for everyone to make a summer mini of your choice!  Choose any pattern or fabrics with a summer theme and make a mini to share!  It should be really fun to see everyone's ideas for this one!  Be sure to stop by Michele's blog at Island Life Quilts to see more Be My Neighbor Mini quilts today!
Finally…with all of the blog changes, I've just realized that if you were signed up by email to receive daily notifications of posts, you won't be receiving those anymore since I switched blogging platforms when all of the new updates were made.  I am going to start sending out a weekly re-cap of the week's posts via my newsletter, so be sure to sign up for that if you are interested in those notifications.  Another option is to sign up to receive updates using Bloglovin' or another reader service.
Happy quilting…and thanks so much for stopping by!