Hello, friends. It's hard to believe that May has come and gone so quickly, and that June is right on the doorstep. May was a busy month, so I feel like it really flew by. I did get some things marked off my list and several things are in the works. I also really enjoyed some good reads and have a few fun favorites to share, too!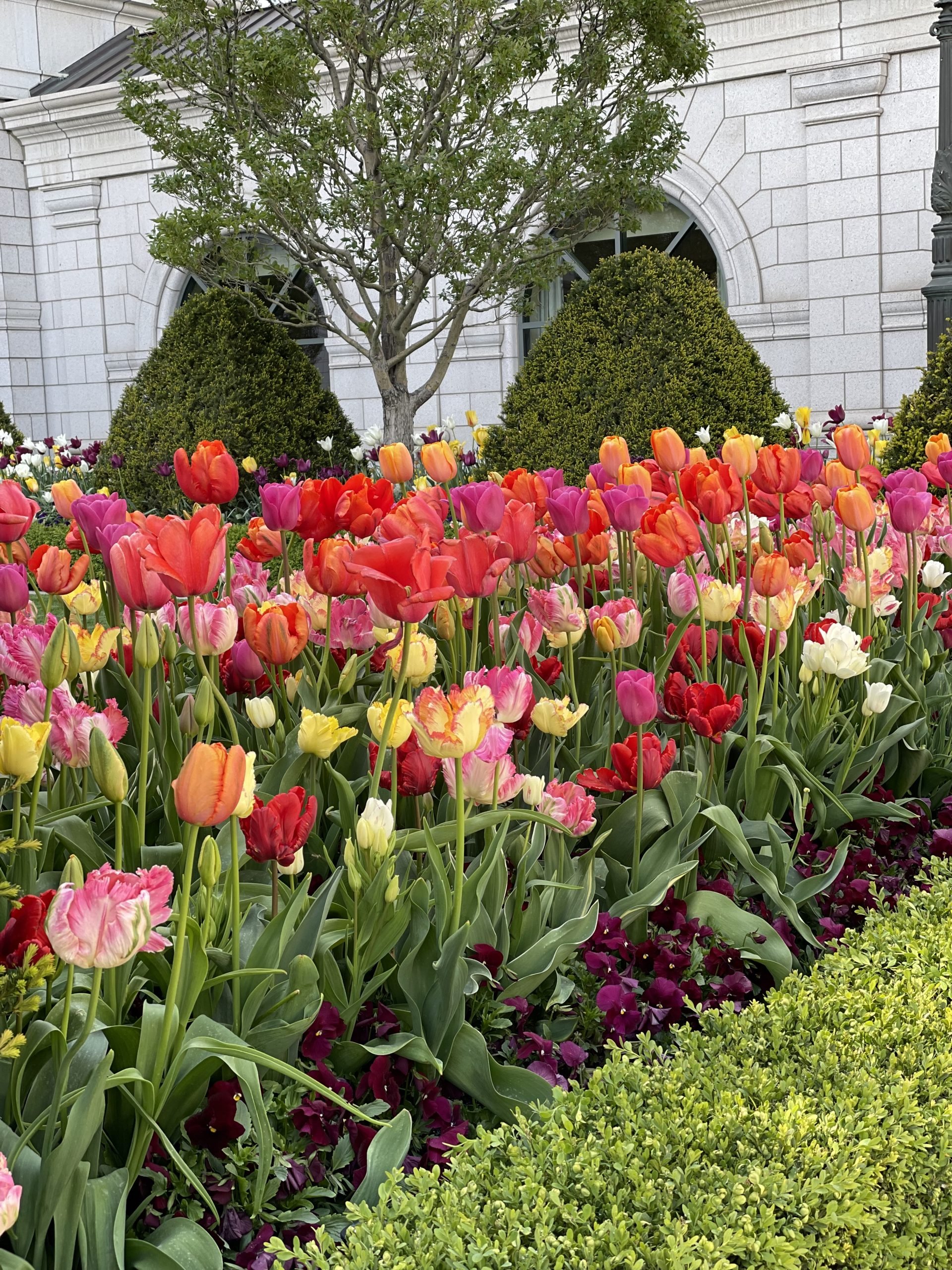 A Quilting Life Favorites May 2022
Most Read Posts May 2022
I love seeing the most-read posts of the month. I found it super interesting that the Quilt Retreat Tips post did so well even though it was just recently published. I guess we quilters are all ready for some quilting vacations! Here are the other posts that rounded off the top five: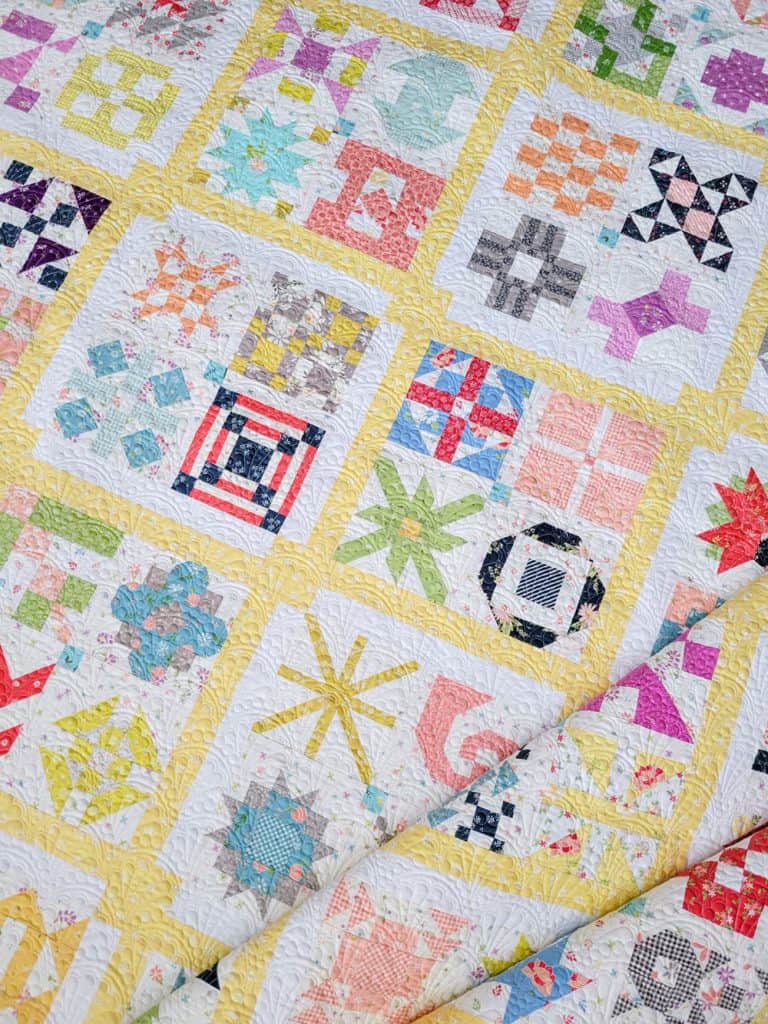 Made
I finished up my Sampler Spree quilt, had it quilted, and was even able to finish up the binding just the other day. I really love this quilt and especially love the fun quilting design my friend Marion used. Chelsi took some beautiful photos of this quilt the other day, so I'm sharing a few on this post. (Find the book to make the Sampler Spree quilt here). I also made the first of my new quilts with new fabrics I'll be sharing in July. And I was also able to get a great start on the next quilt using those fabrics. I'm also staying caught up with my Moda Blockheads 4 blocks–and am even staying at least a couple of weeks ahead on those.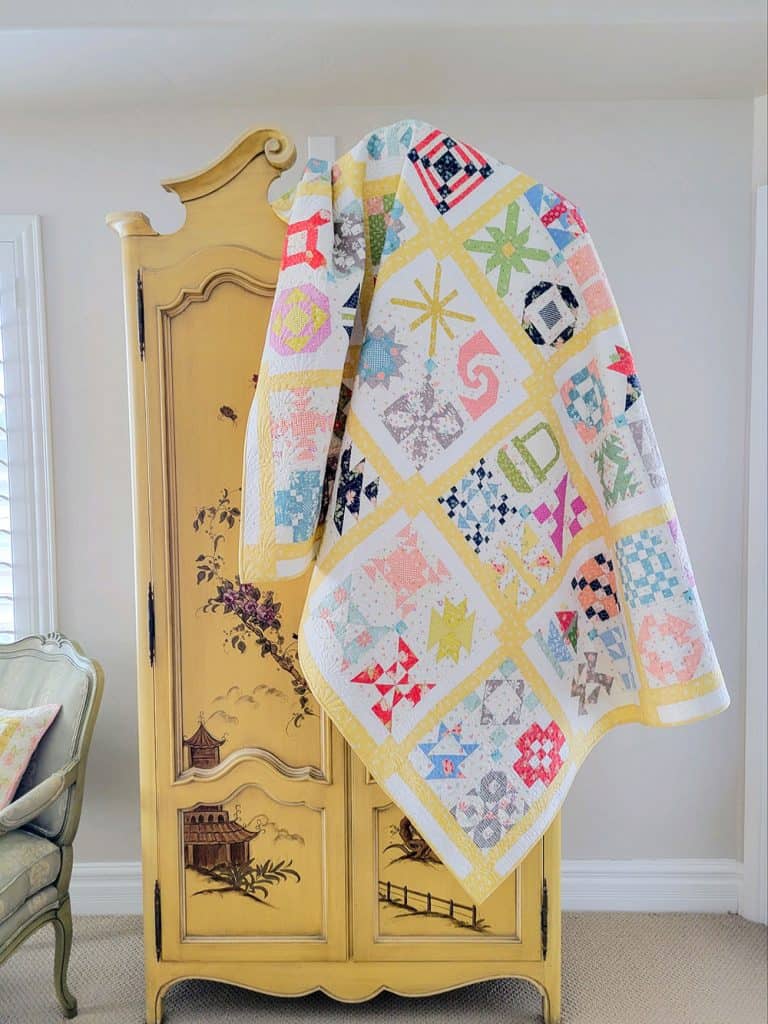 Read
I loved The Lazy Genius Kitchen. It's not a cookbook, but rather a way to plan your life in the kitchen so it's smoother and easier. Even though I consider myself pretty organized in my kitchen, I was still able to learn a lot from this new book. I've also been reading Emily Henderson's The New Design Rules and A Lovely Life by Melissa Michaels.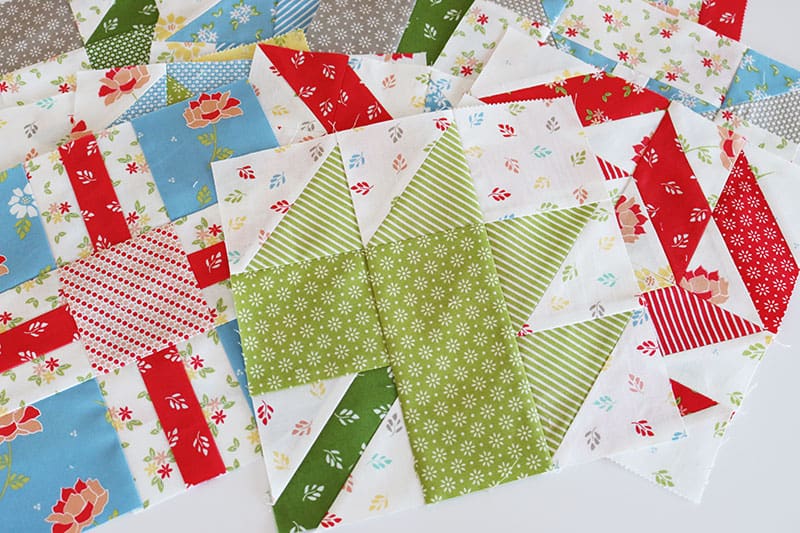 Coming in June 2022
I'm really looking forward to finishing up the new fabric quilts by mid-month so I can work on some fun summer projects. I also have a few small projects I want to make so that I can test them out for my Christmas gift sewing. I'll be sharing those as I work on them. And I'll continue to work on my Moda Blockheads 4 blocks in June.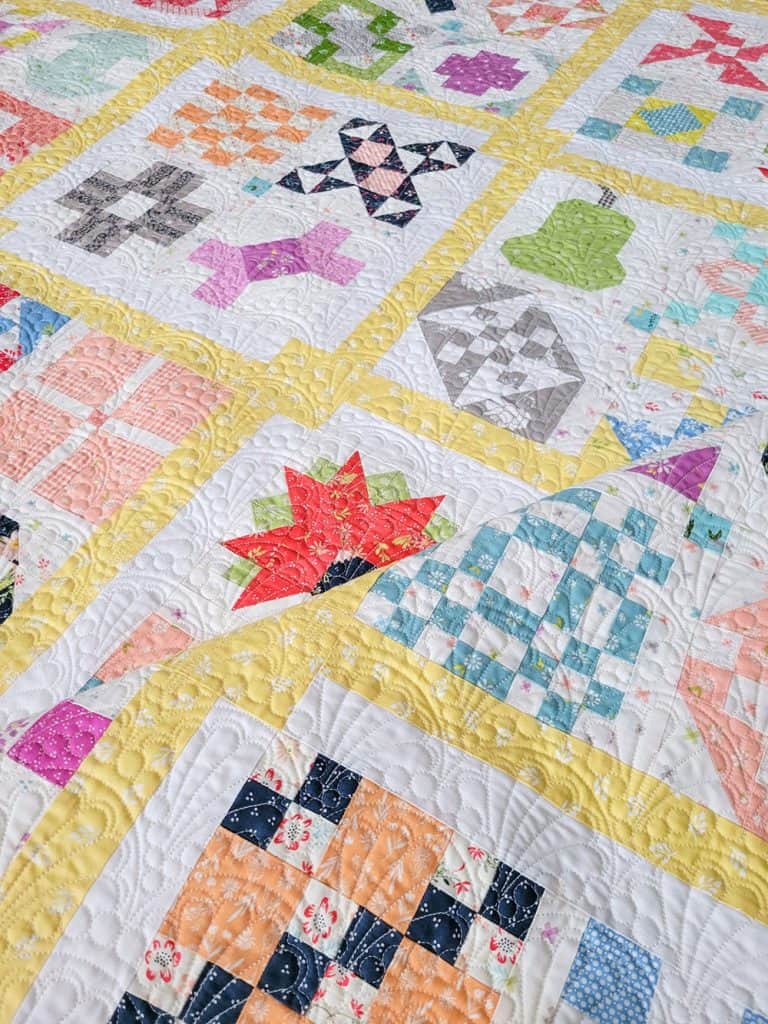 Thanks so much for stopping by to read the A Quilting Life Favorites May 2022 post. I'll be back tomorrow with our next block in the Moda Blockheads 4 series. Happy quilting!