Hello and happy Friday! Over the past week or so I've been looking back in order to prepare for next year, and I thought it would be fun to share the A Quilting Life 2018 Top Posts. It's always a lot of fun to see what pages were viewed most frequently in order to give me a better idea of content readers might want to see in the future! And it's a fun look back as well!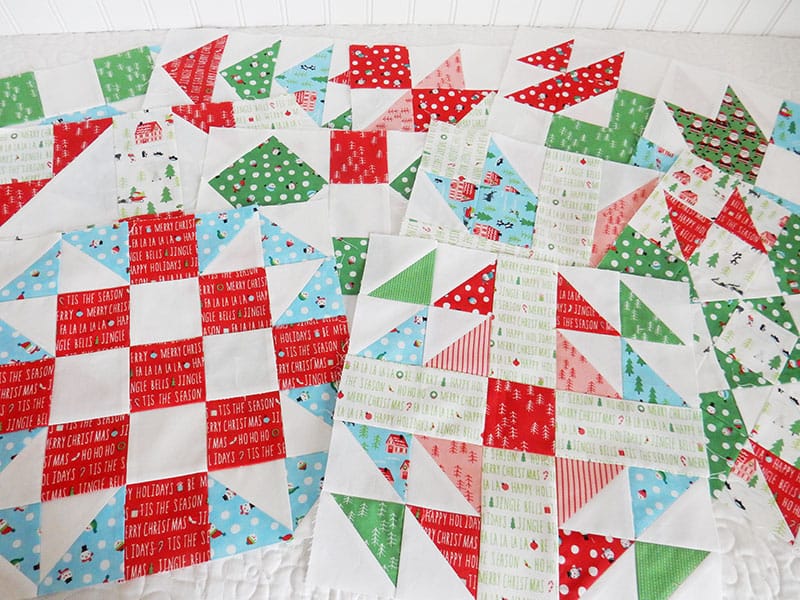 The Quilting Life Mystery Block of the Month landing page was the most viewed 2018 page on the blog in 2018. That's a good thing, because I'm exited to share next year's Block of the Month ideas soon! If you need to download anything, be sure to do it here before the end of the month!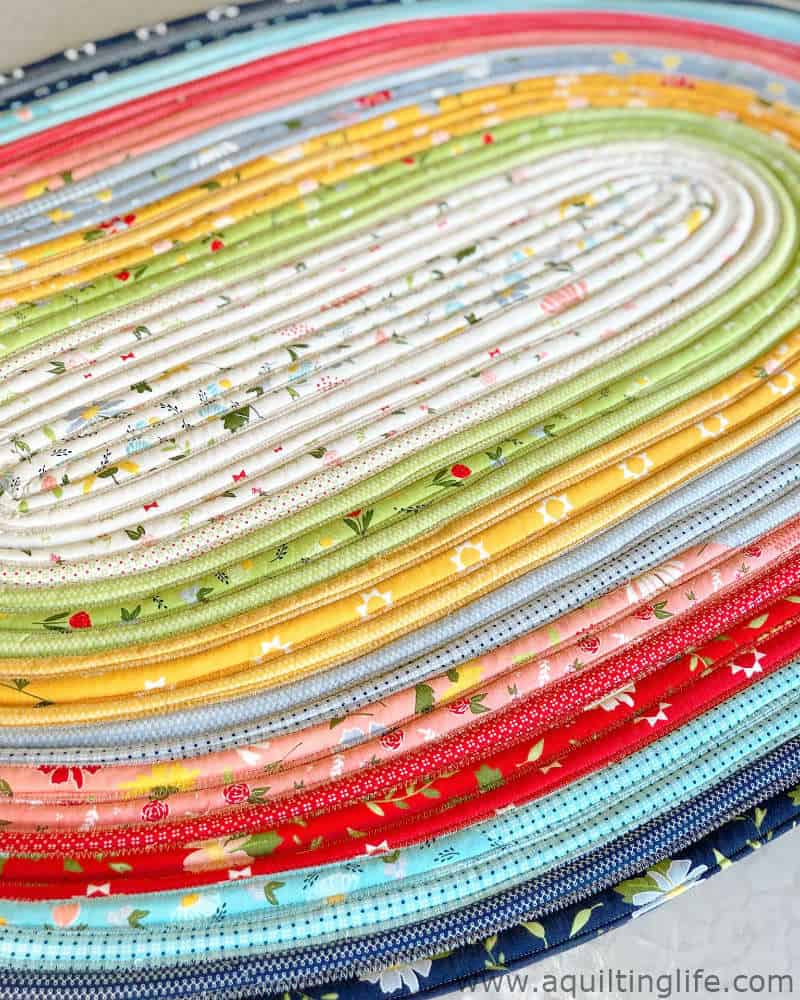 The post on my Clover Hollow Jelly Roll Rug project came in at number two for the year! I have this in my sewing room and actually use it every day to stand on while I iron. I keep it clean by using a lint roller on it every month or so. If you'd like to make one, there are still Clover Hollow fabrics–including Jelly Rolls–available here! And find the pattern here.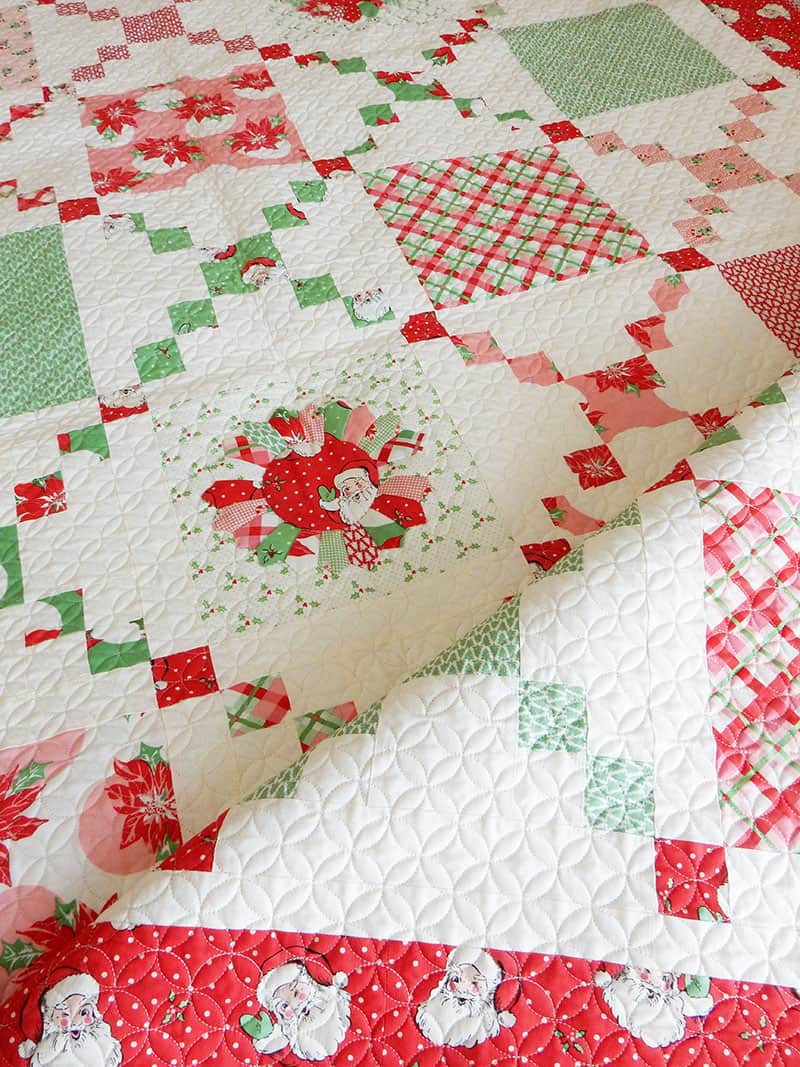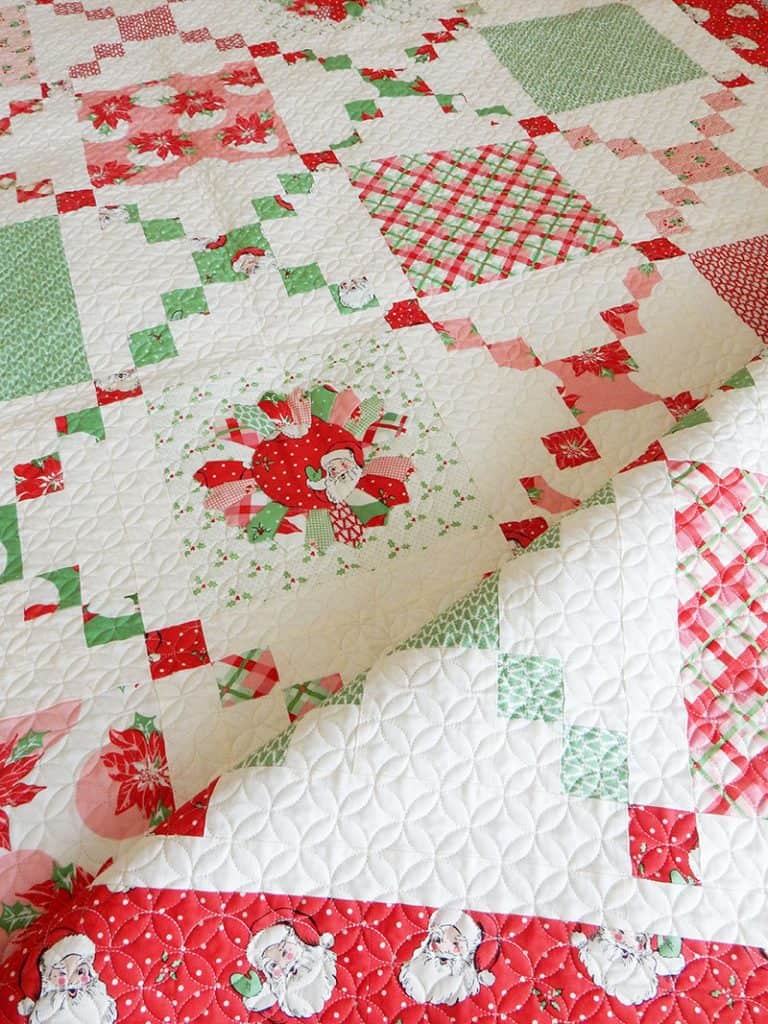 The Saturday Seven post series showed up frequently in my top posts for the year. I had been thinking of doing a series like this for a while (mostly as a way to keep track of some of my favorite things on the web), and I'm really glad I decided to do it. It does take a bit of time and organization to write these each week, so I really appreciate the kind comments you send about this post series. Find all of the previous Saturday Seven Posts here. And look for them to continue in 2019!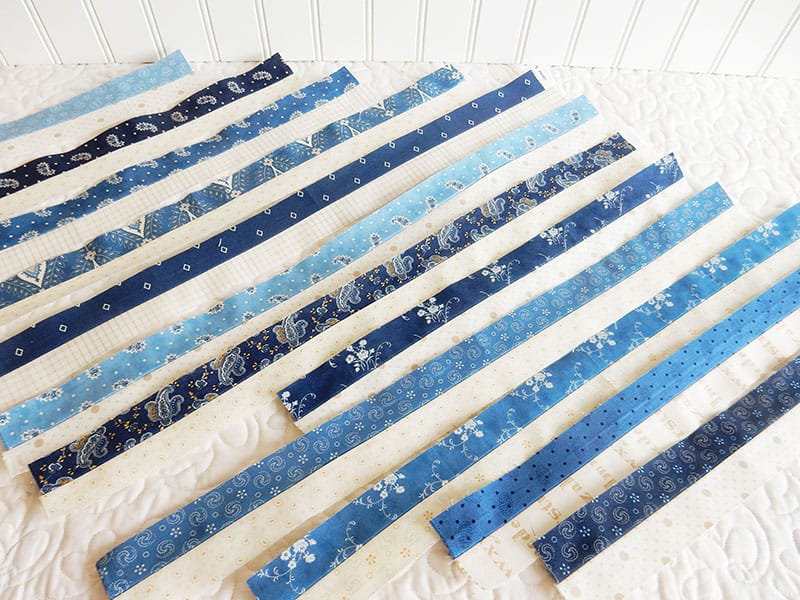 My post on Pressing Strip Sets with a video tutorial also had a lot of visits this year. I think most quilters like to save time (so we can make more quilts, of course), and so strip set piecing short-cuts and tips are always appreciated. I love sewing with strips and strip sets and am always looking for new ways to use them for time-saving.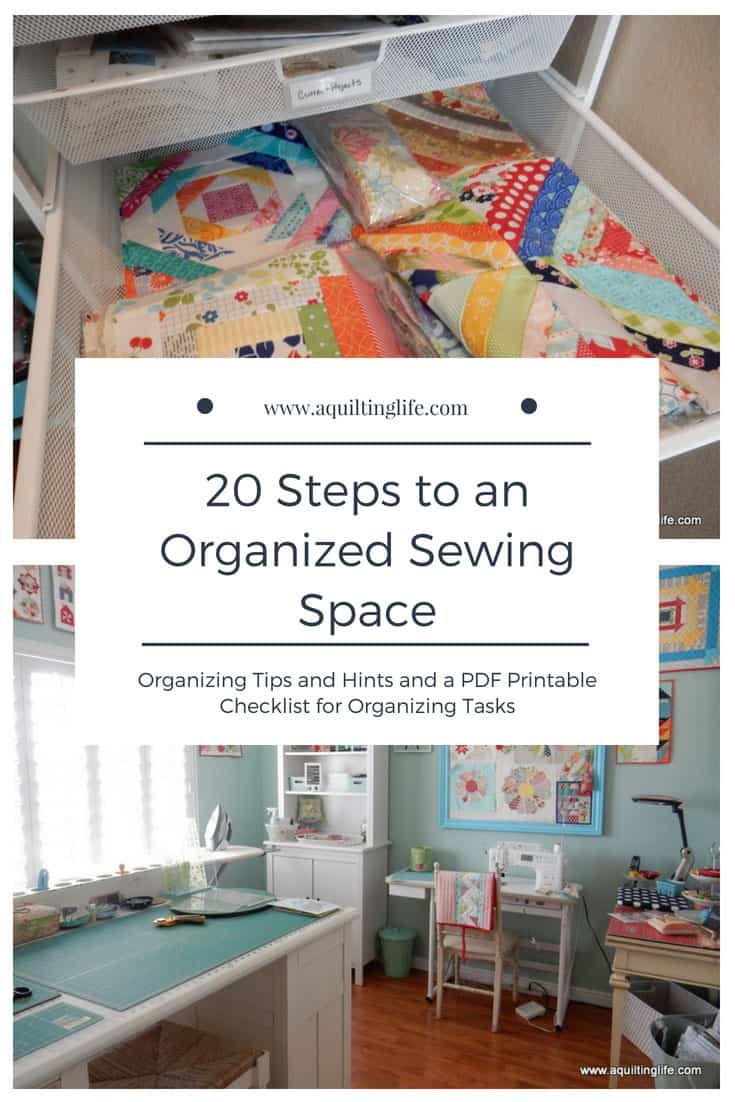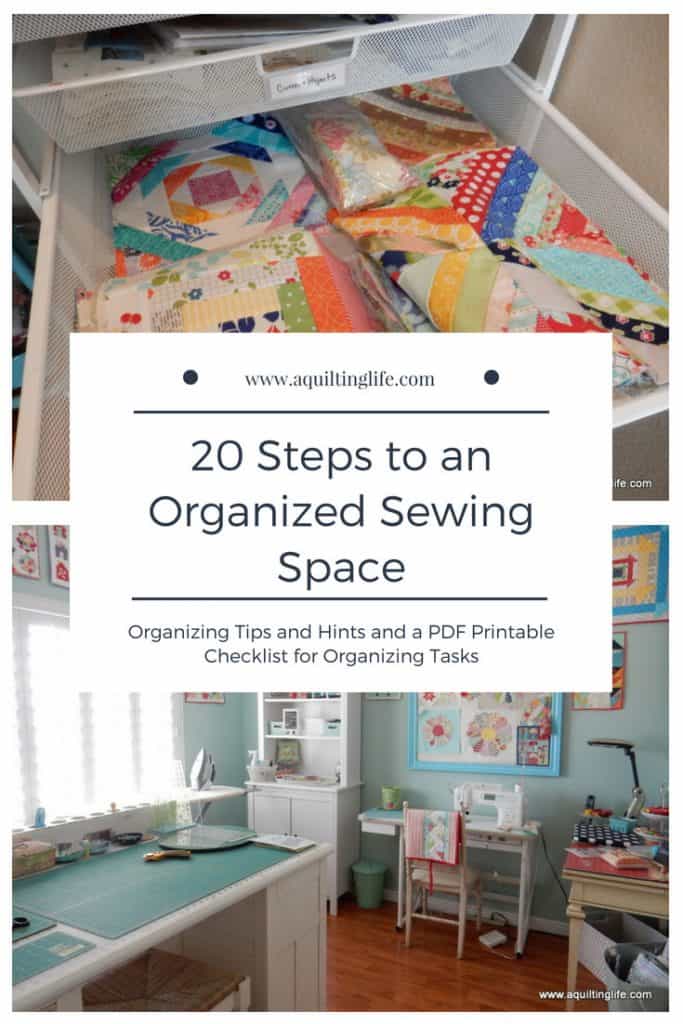 Rounding out this year's top five is my 20 Tips to an Organized Sewing Space post from last July. While there are some terrific ideas and tips shared in the post itself, the best part of the post is that it contains a link to a free PDF printable with even more ideas on organizing your sewing space. This post is a great resource if you are cleaning and organizing for the new year. Read the post here.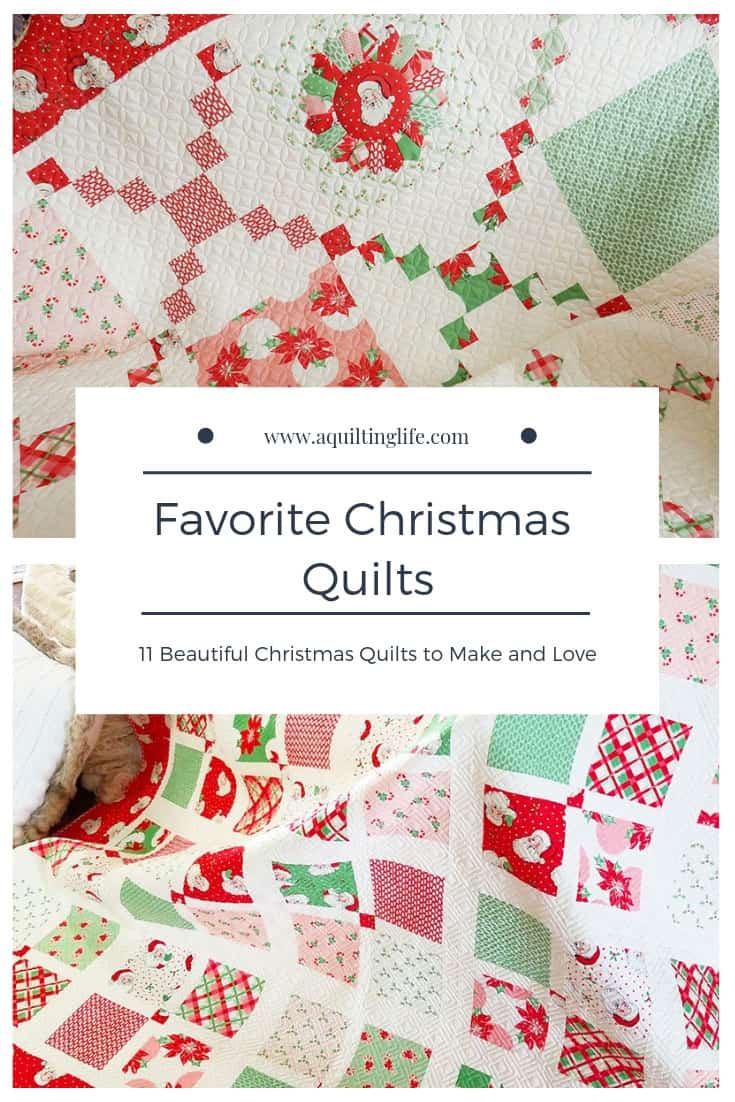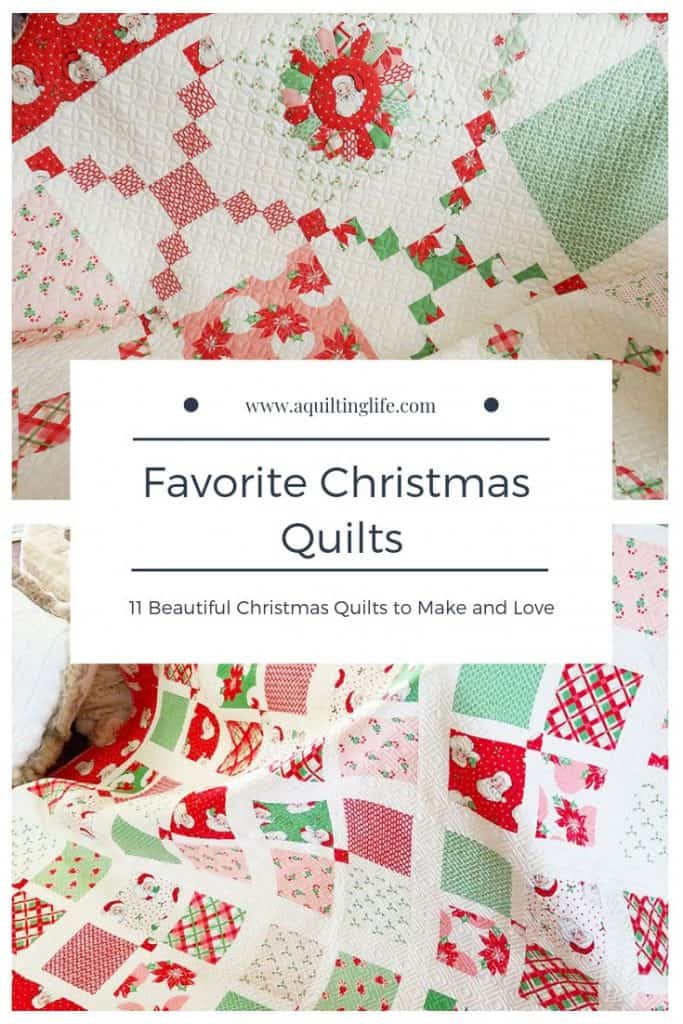 My 11 Favorite Christmas Quilts post was written just about ten days ago and still made it into the top ten for the year. Thank you so much for reading the post over the past little while. I'm actually binding a Christmas quilt right now and picking up a couple of the quilts in the post from the quilter's today, too. If you haven't seen this post yet, you can find it here.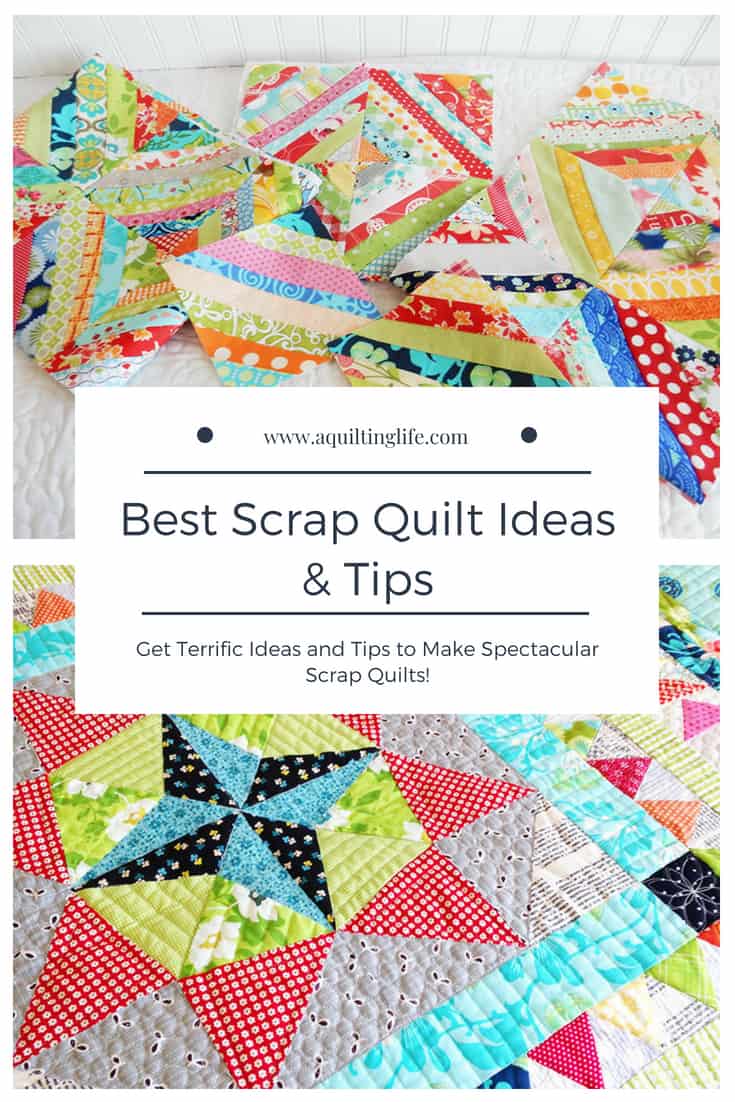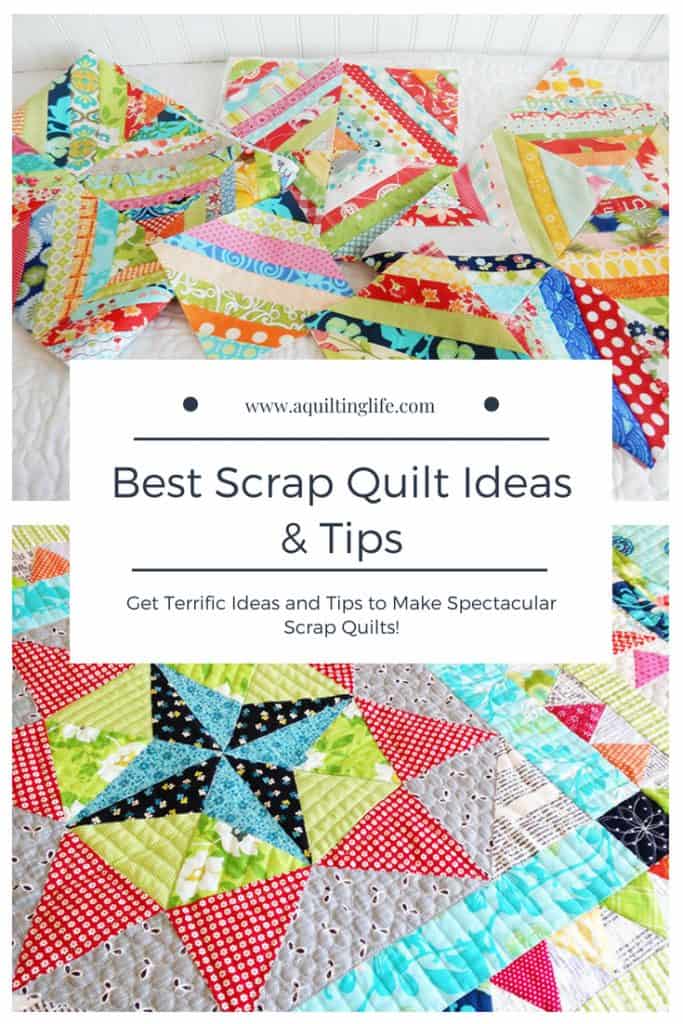 My Best Scrap Quilt Ideas & Tips post was another post from back in July. I feel like this post is definitely one you'll want to visit again and again as it has lots of ideas on getting started with links to other scrap quilting posts and quilt patterns. Read it here.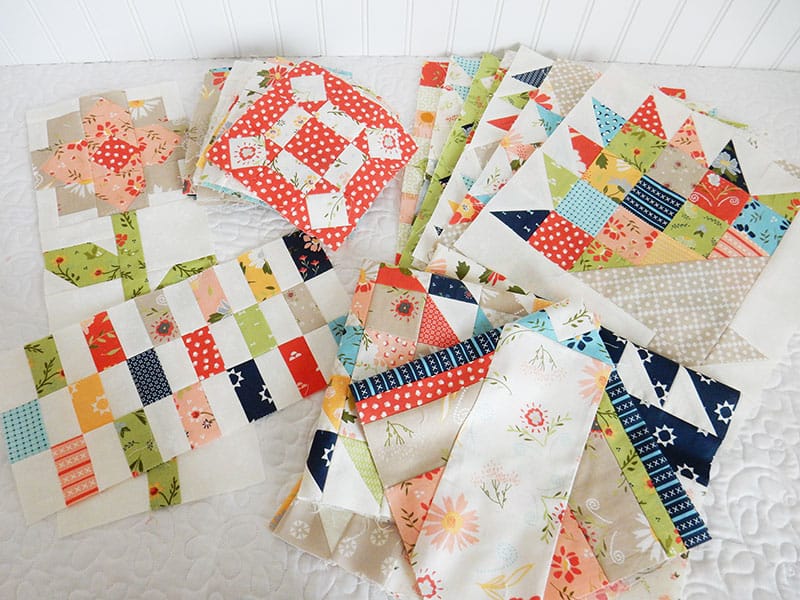 The Moda Block Heads 2 quilt along posts have been really fun this year. I try to always share at least a tip or two about block construction in each of those posts. My Block 11 post has been the most popular of them all. I think it must be because it was the first block I posted for this quilt along, and perhaps some new-to-me readers visited my blog for the first time. You can find all of my Moda Block Heads 2 quilt along posts here.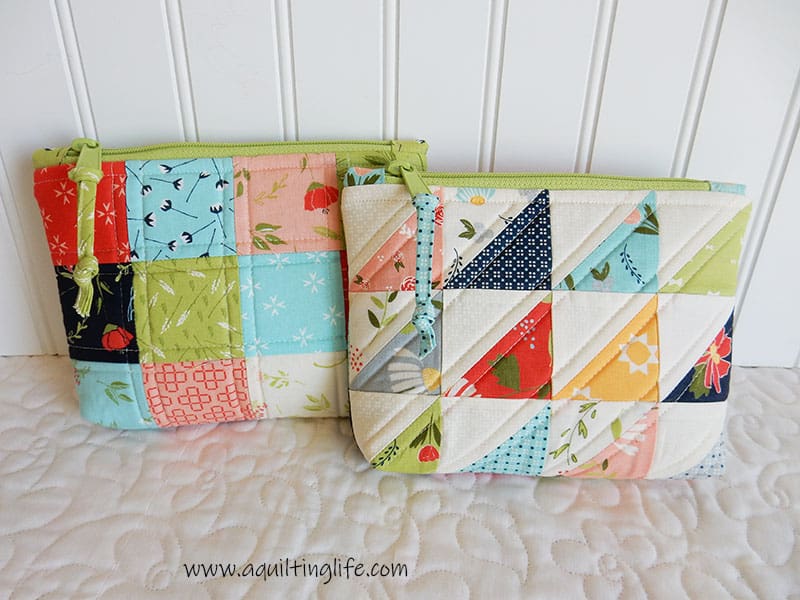 Number nine for the year was my Simple Patchwork Zipper Bag tutorial. This post was an update to an earlier tutorial so that the zipper bags could be made using half-square triangles. My HST pouch uses Clover Hollow fabrics and is definitely one of my favorites. Find the free tutorial for these bags here.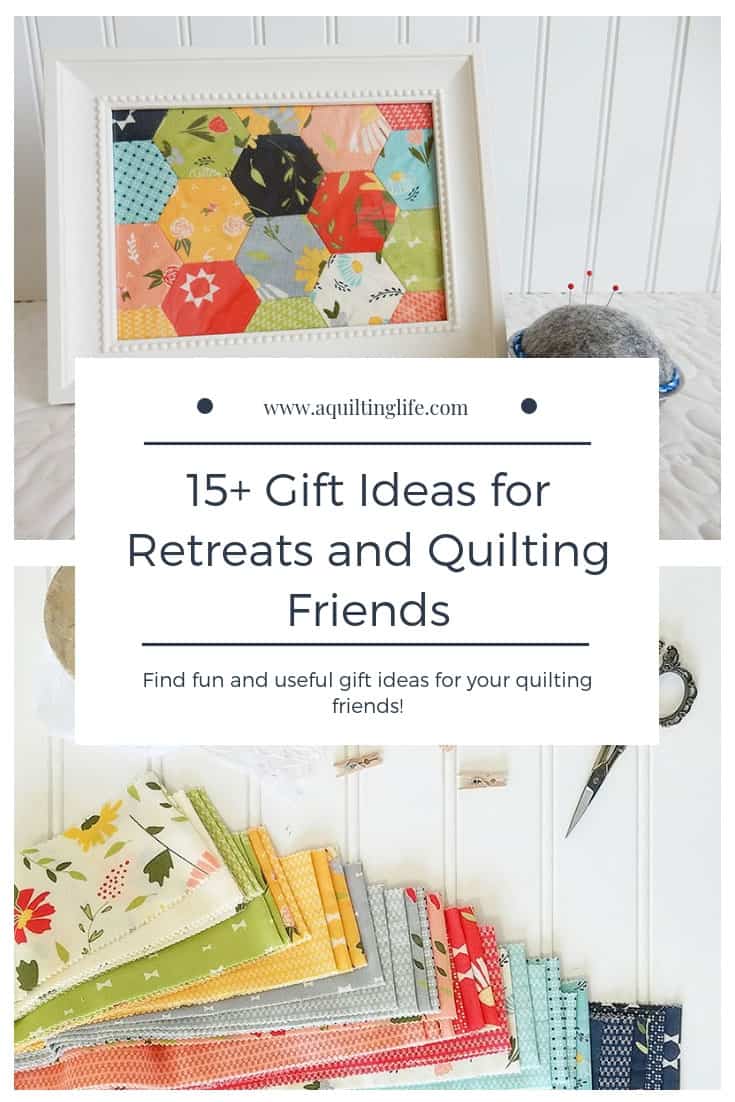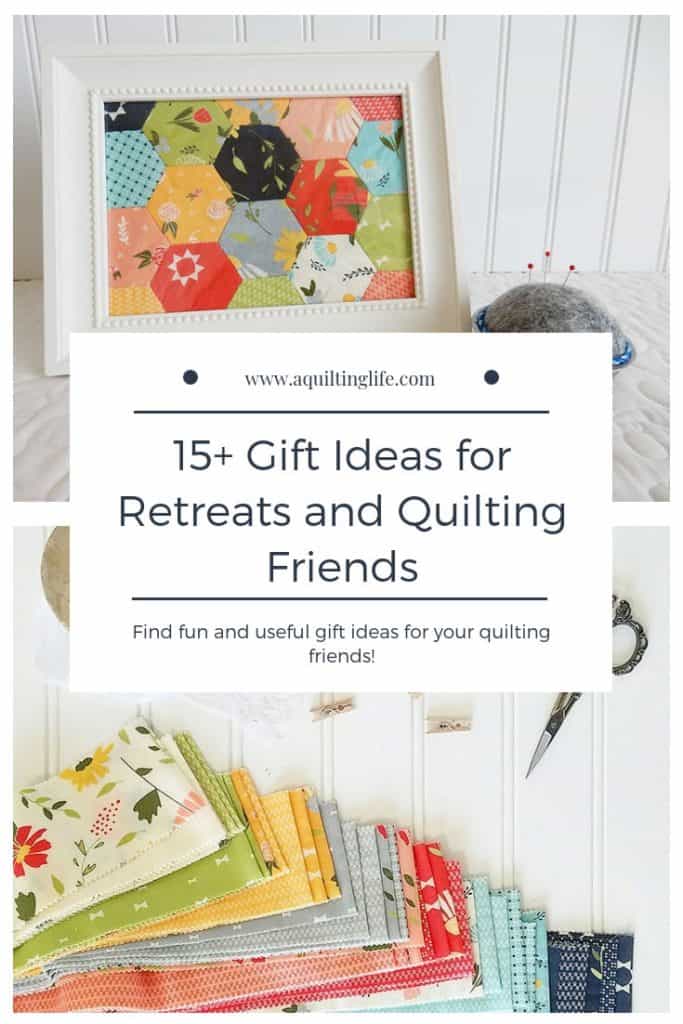 Rounding out the top ten for the year was the Gift Ideas for Retreats and Quilting Friends post. If you are still looking for ideas for some of your quilting friends for Christmas, you might be able to find a few ideas on that post. Read it here.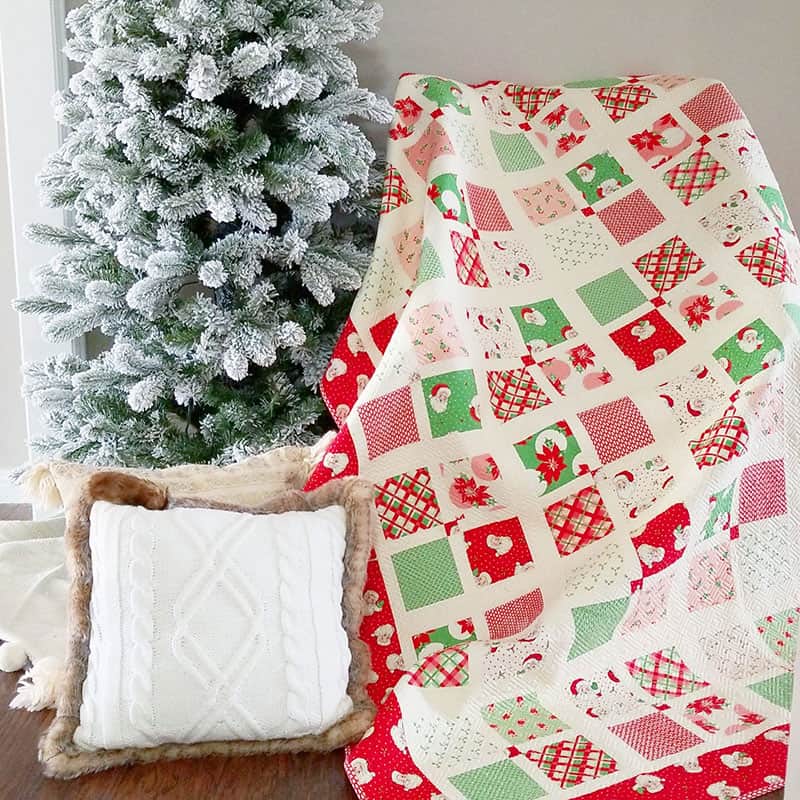 Top 5 A Quilting Life Posts from Previous Years
And here are the top 5 posts from previous years. Some of these posts actually got more page-views this year than some of the posts mentioned above. So if you are relatively new to my blog, you might find some of these of interest as you continue your quilting journey.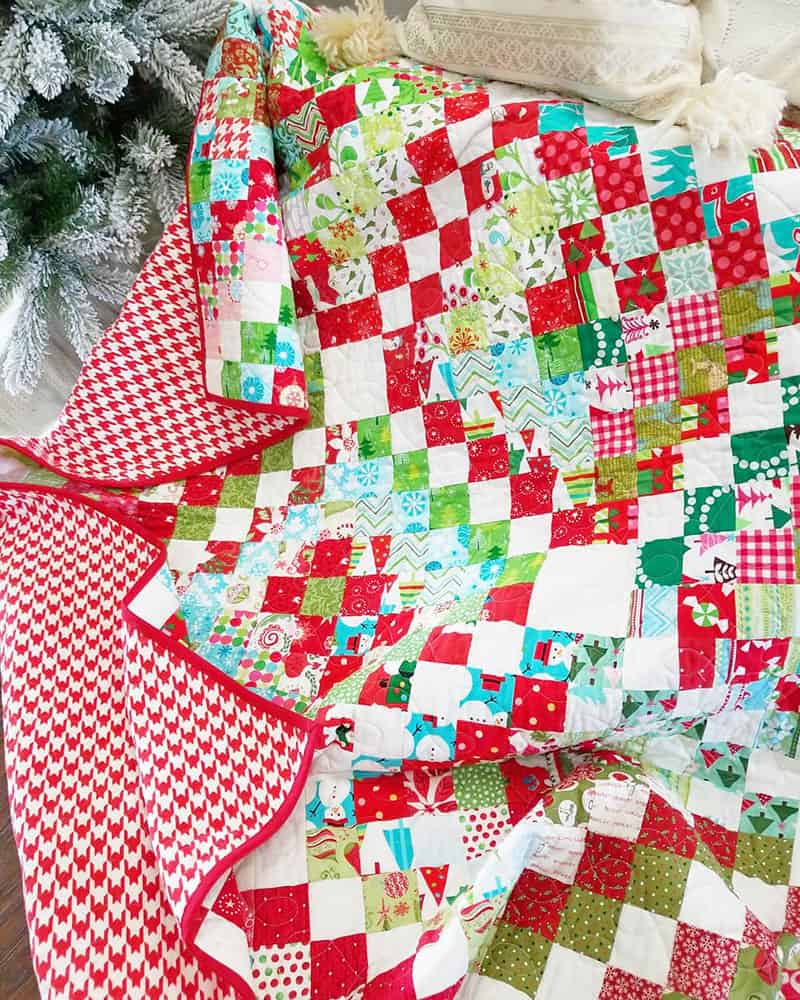 Thank you so much for stopping by today and reading my Quilting Life 2018 Top Posts (and for reading this longer-than-usual post if you're still here). Thank you also for all of the kindness and support throughout my 10+ years of blogging. I appreciate it more than you can know! Happy weekend!