Hello and happy Wednesday!  Today I'm sharing Moda Block Heads 2 Block 36!  This week's block is the 6″ finished "Rolling Stone" block designed by Jo Morton.  It's such a fun design, and it goes together quickly, too.  It's been nice to have some fun and easy blocks to make during these holiday weeks.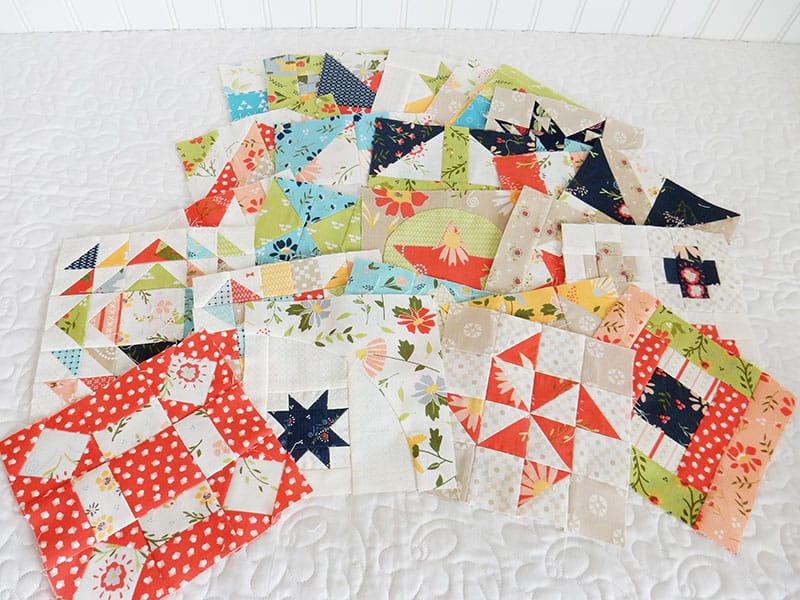 Since this week's block was another 6″ finished block, a photo of all the small blocks was in order.  You can see my block in the lower left-hand corner.  I used a favorite light print and our fun confetti dots in red from the Walkabout collection.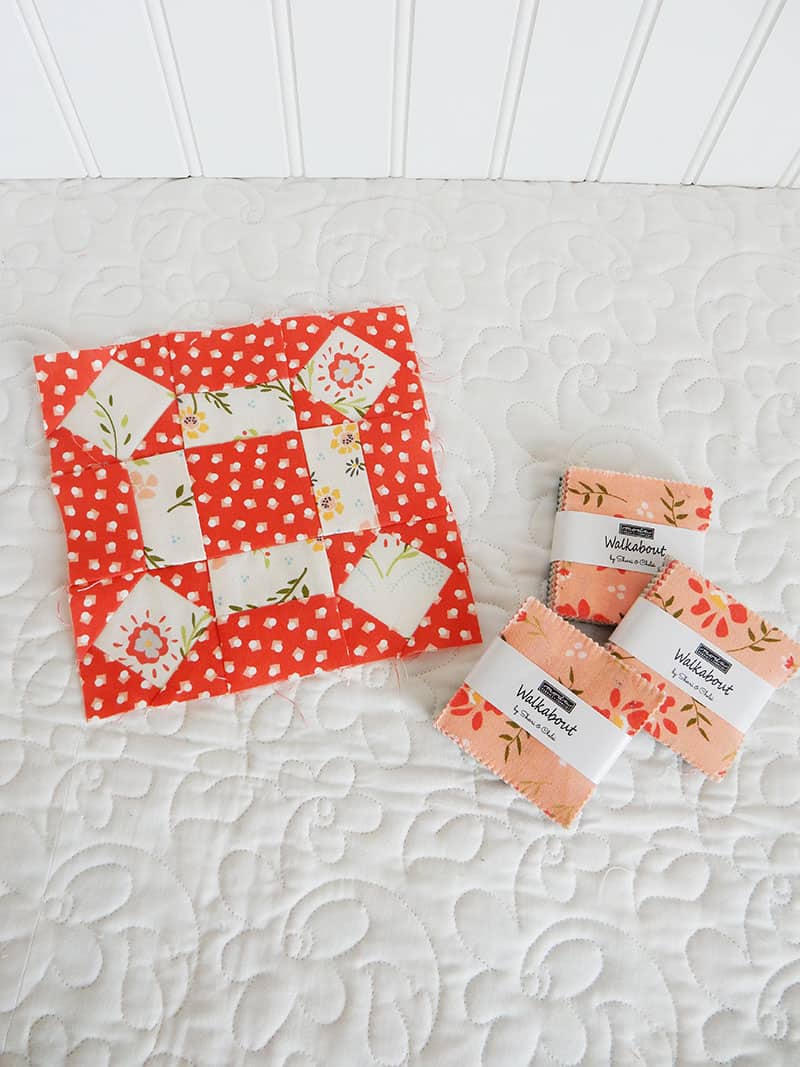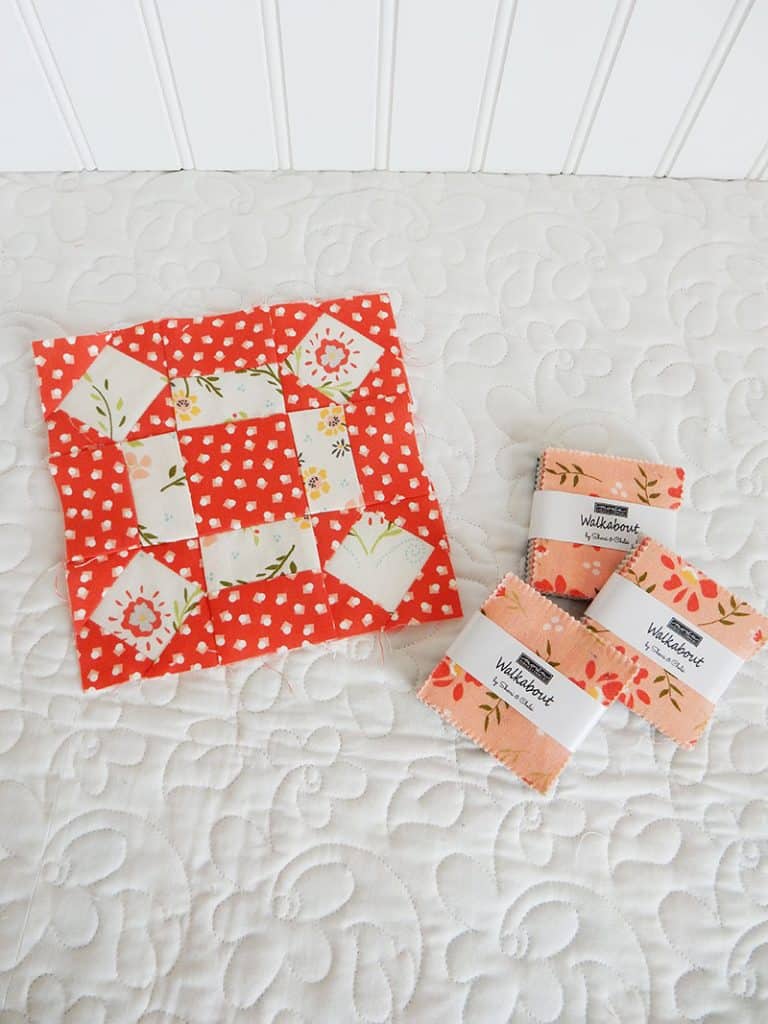 Block 36 Tips
There are a lot of fun options for this block…it goes together easily as a two color block, but you could also easily add a third fabric for the center square and the four dark rectangles.  I used the Simple Folded Corners Ruler and cut everything exactly as called for in the pattern to make the four square-in-a-square units in the corners.  The ruler really simplifies construction of these units.  Another way to simplify this block construction is to use (2) 1 ½″ x 12″ strips to piece the rectangle units.  Then, after sewing the two strips together and pressing you can accurately cut the (4) 2 ½″ x 2 ½″ units from the strip-pieced segment.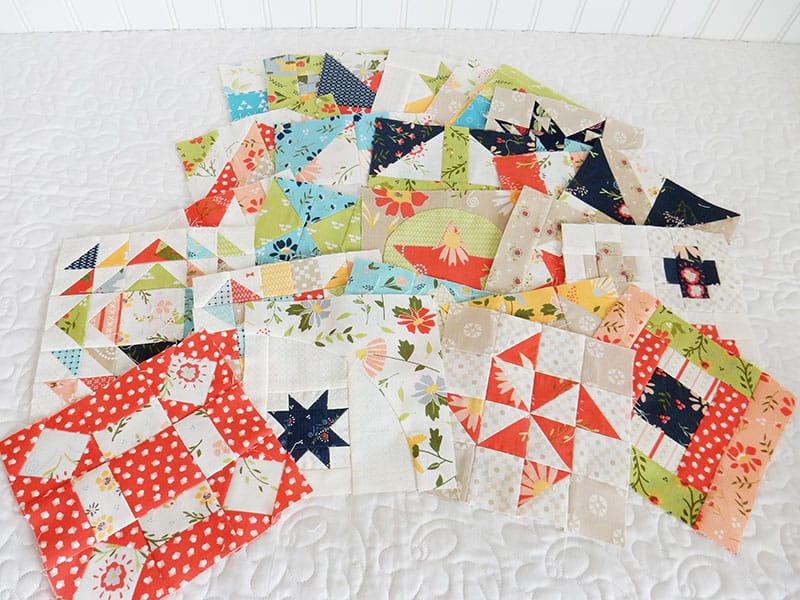 Moda Block Heads 2 Block 36 Links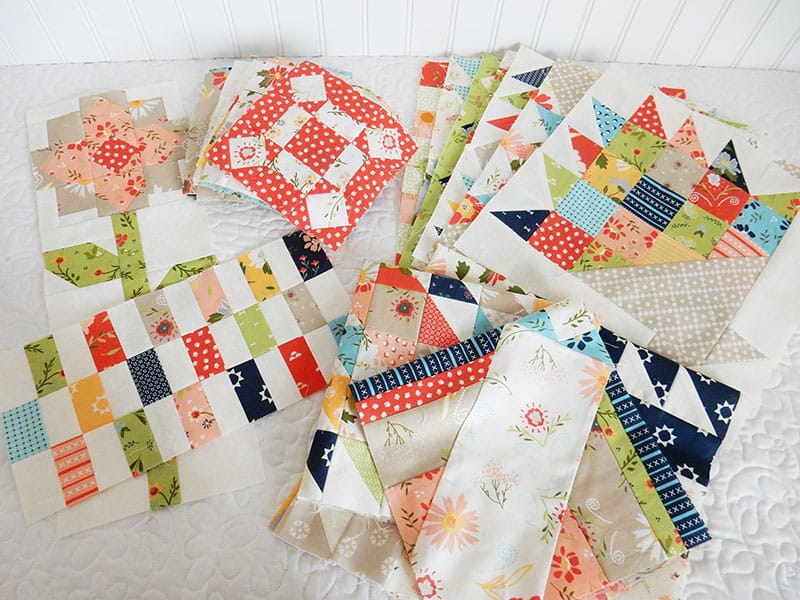 And Find the Other Moda Block Heads 2 Designers Here: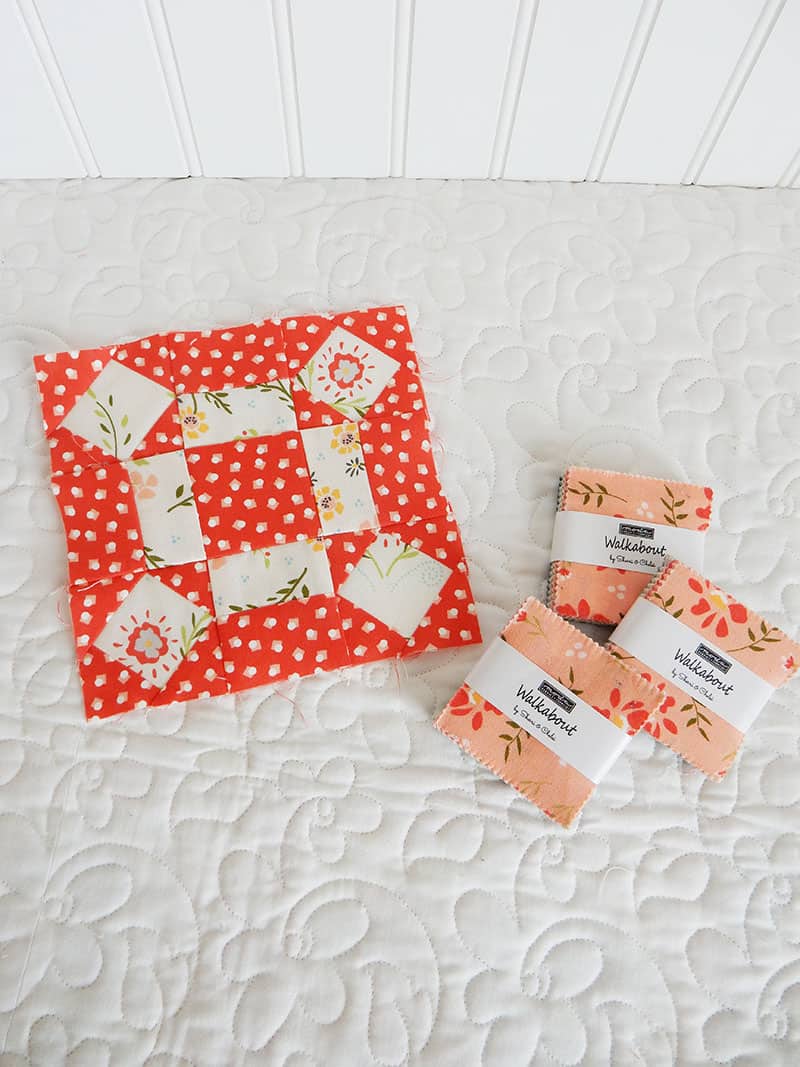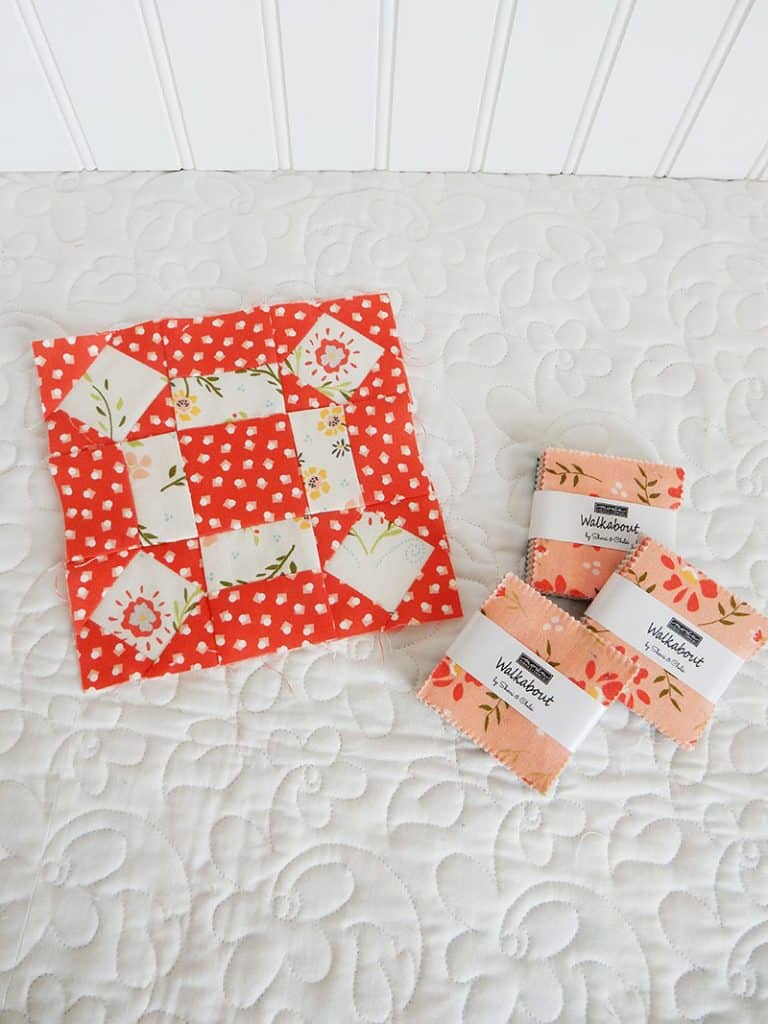 Here at A Quilting Life
This week got off to a busy start for me as I finished up a really fun, fun quilt I won't be able to share for quite some time!  But it's off to be quilted now, and that means I finished up the last thing I "had" to finish before the end of the year.  That also means I'll be doing some "just for fun" sewing right after Christmas.  Oh, and cleaning up my sewing room to get ready for the new year!
Finally…if you missed my post the other day about the Moda String Quilt Along, you might want to read it here.  There is also a giveaway on that post for some scrappy bags to help you get started making a string quilt.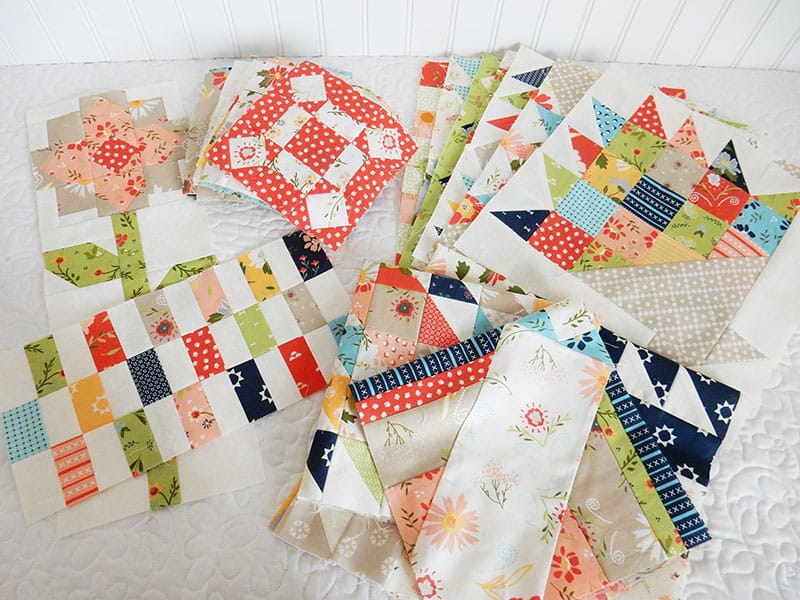 Happy quilting, and thanks so much for stopping by!