Hello, friends. Today I'm sharing a 9-Patch Table Runner Tutorial with a step-by-step video so you can see just how easy it is to make one of my favorite scrappy runners. Additionally, this little runner is set on point, so you can see how to set the blocks together for any on-point runner you might want to make. Enjoy!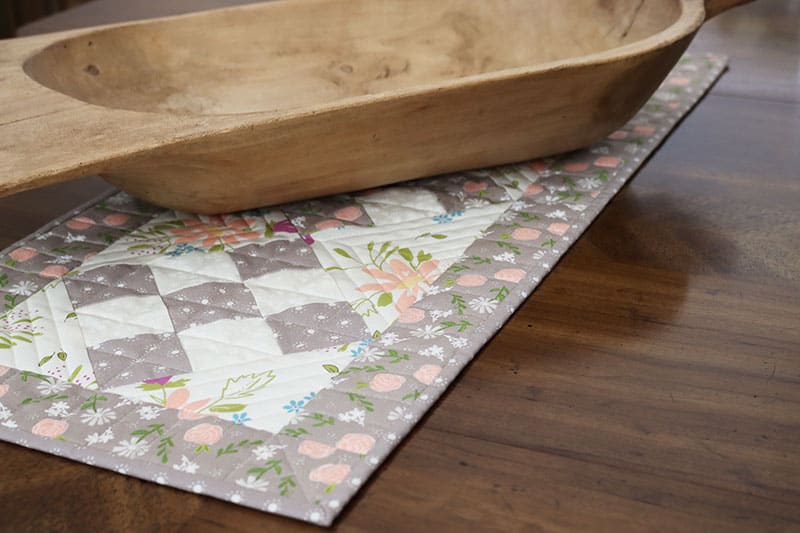 9-Patch Table Runner Tutorial
I've previously shared a pictorial tutorial for this runner and decided it was time to share the step-by-step on a video. (I'll be adding video tutorials for other pictorial tutorials here on the blog throughout the year as well). I decided to make the new runner using the taupe fabrics from our Balboa collection with my favorite large floral on cream from that group as an accent fabric. I love how it turned out. My friend Gail did some custom quilting on this one this week that I also love.
9-Patch Runner Video
Watch the step-by-step video tutorial above or go here to watch it on YouTube.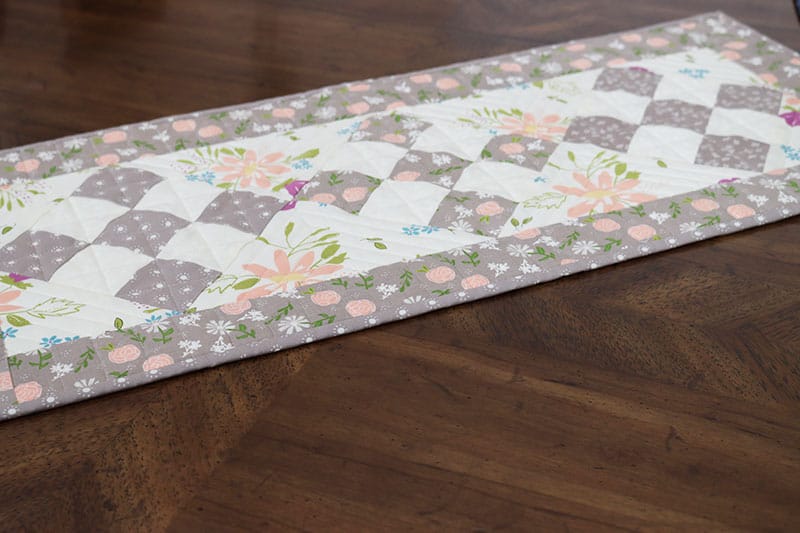 More Links for the 9-Patch Table Runner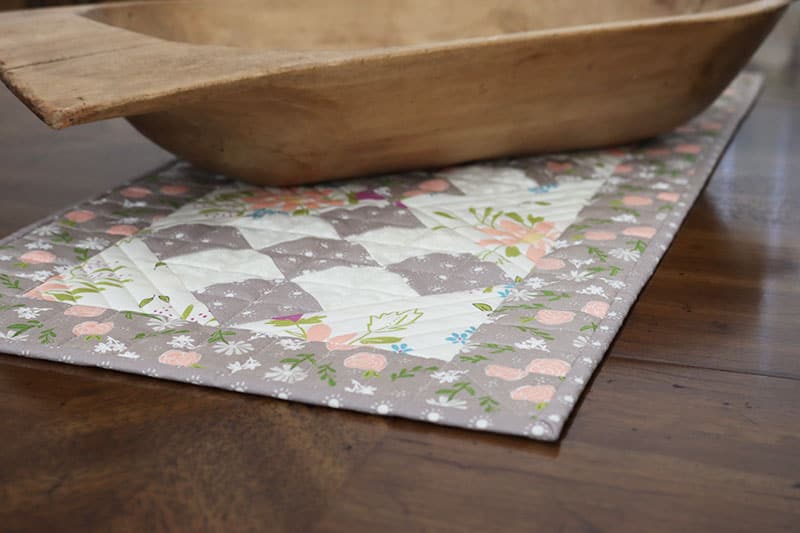 I hope you've enjoyed having the Video Step-by-Step instructions for this 9-Patch Table Runner Tutorial.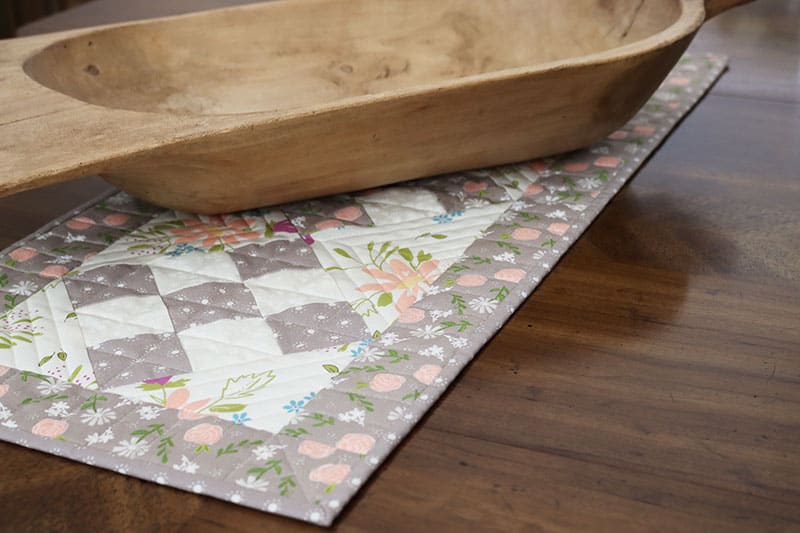 Happy quilting, and thanks so much for stopping by!